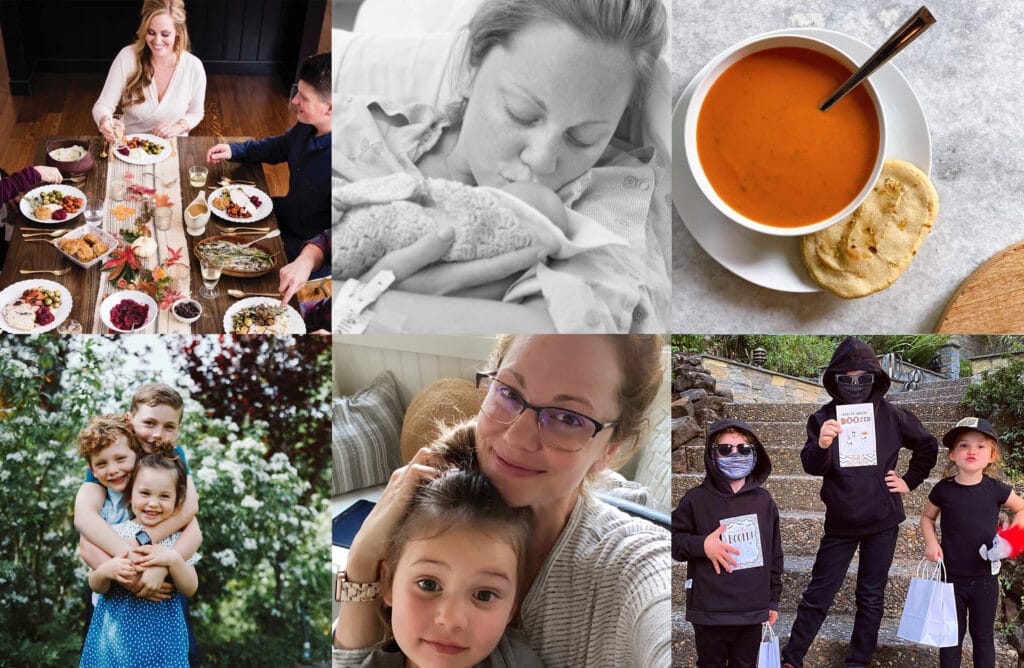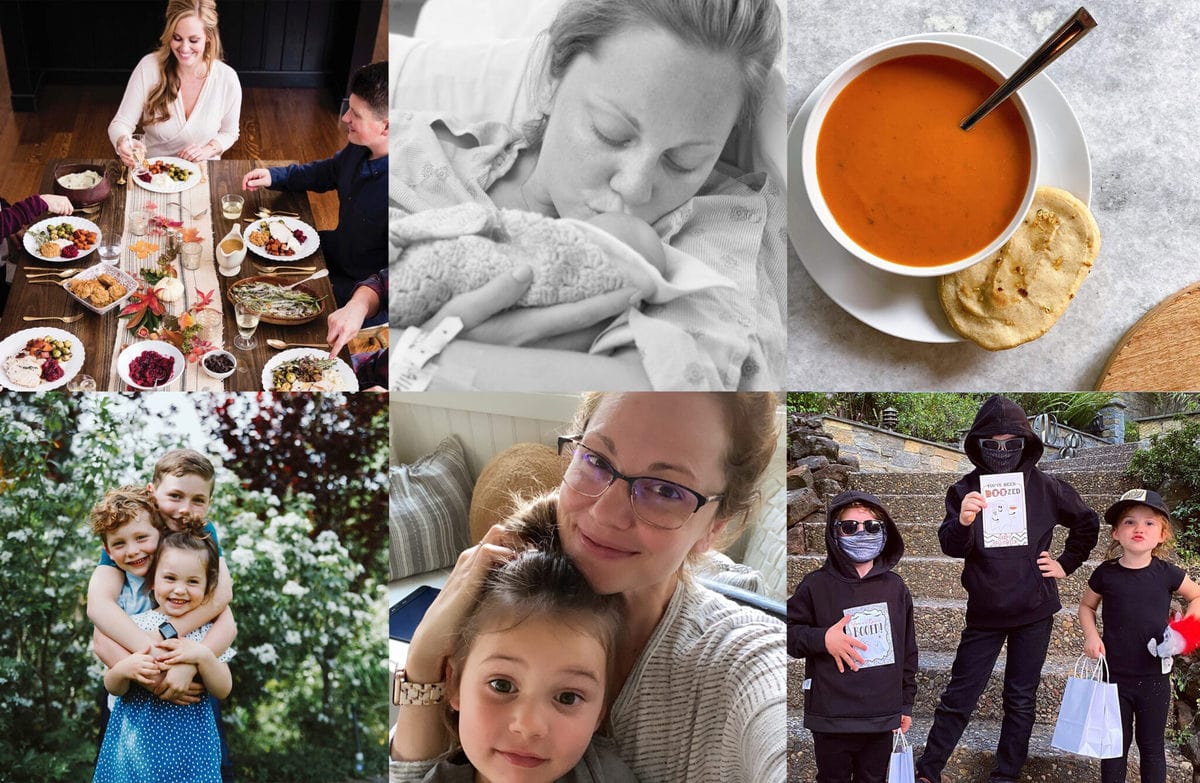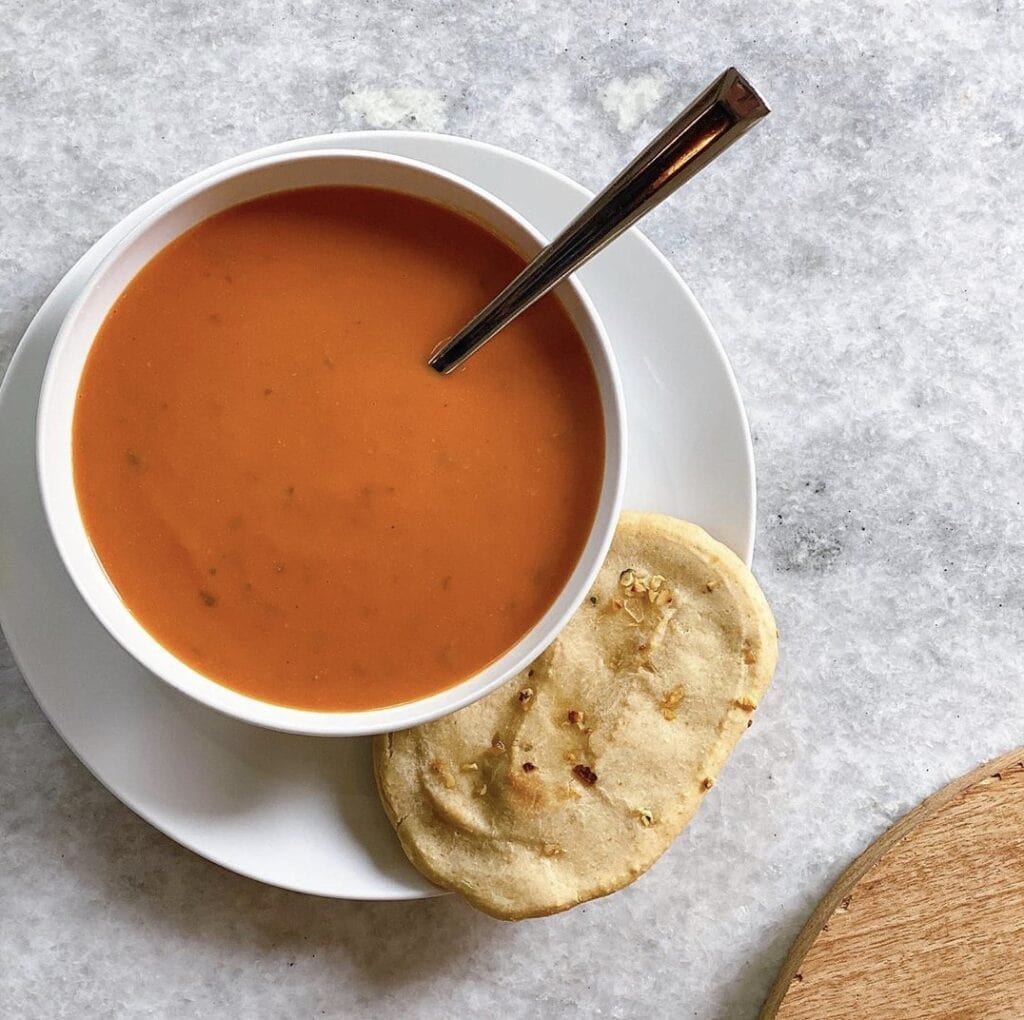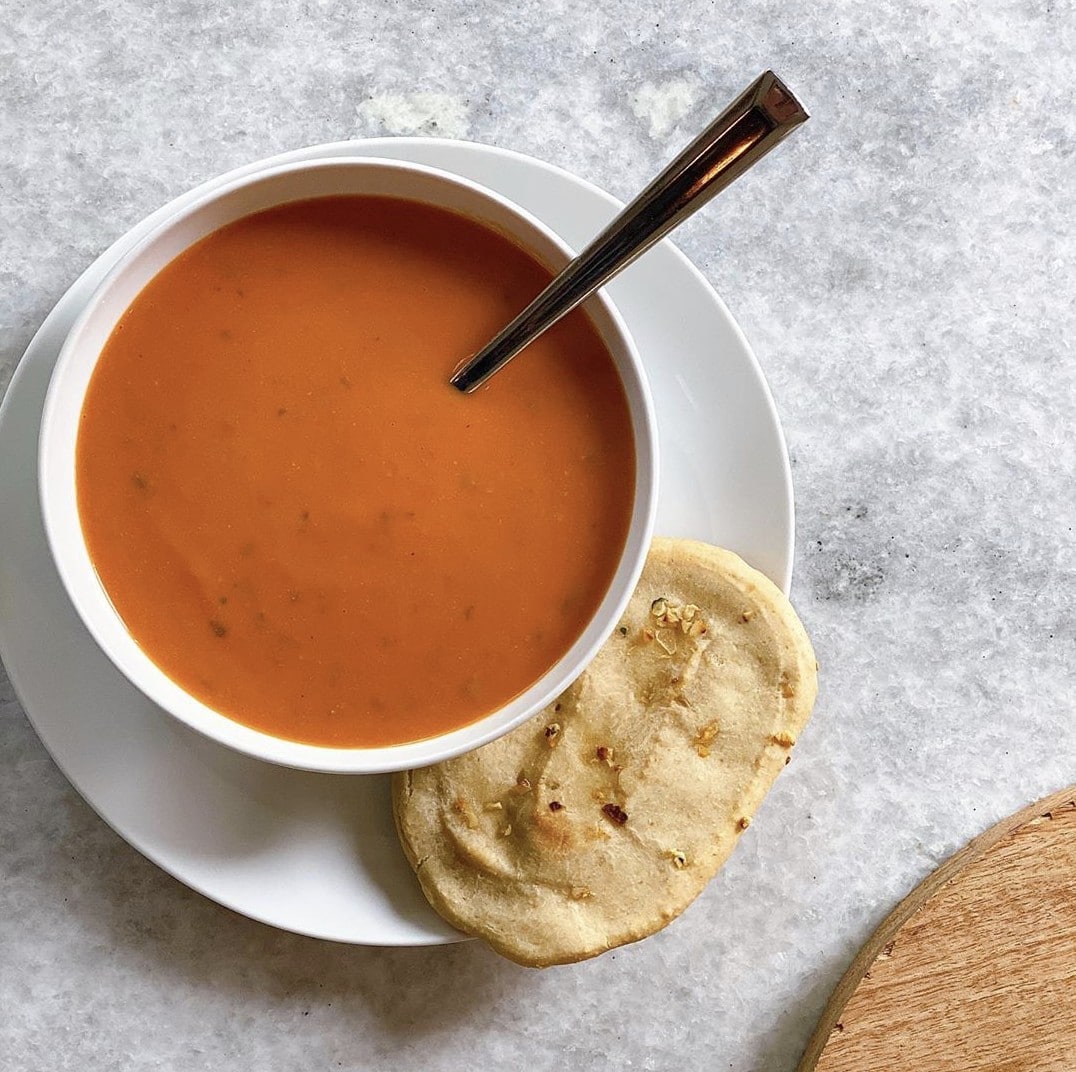 What's your perfect comfort meal? Mine is soup, hands down.
I've made 2 batches of the creamy tomato basil soup from Eat What You Love in the last week with the last of my summer tomato harvest from the garden! The kids have been tearing through the containers so quickly.
Today, I dug out some of my grain-free Garlic Naan (recipe is in the same book!) from my deep freezer and it was the perfect and much-needed comfort meal. Next time I may just go all in and make a grilled cheese with sheep's milk manchego. 😍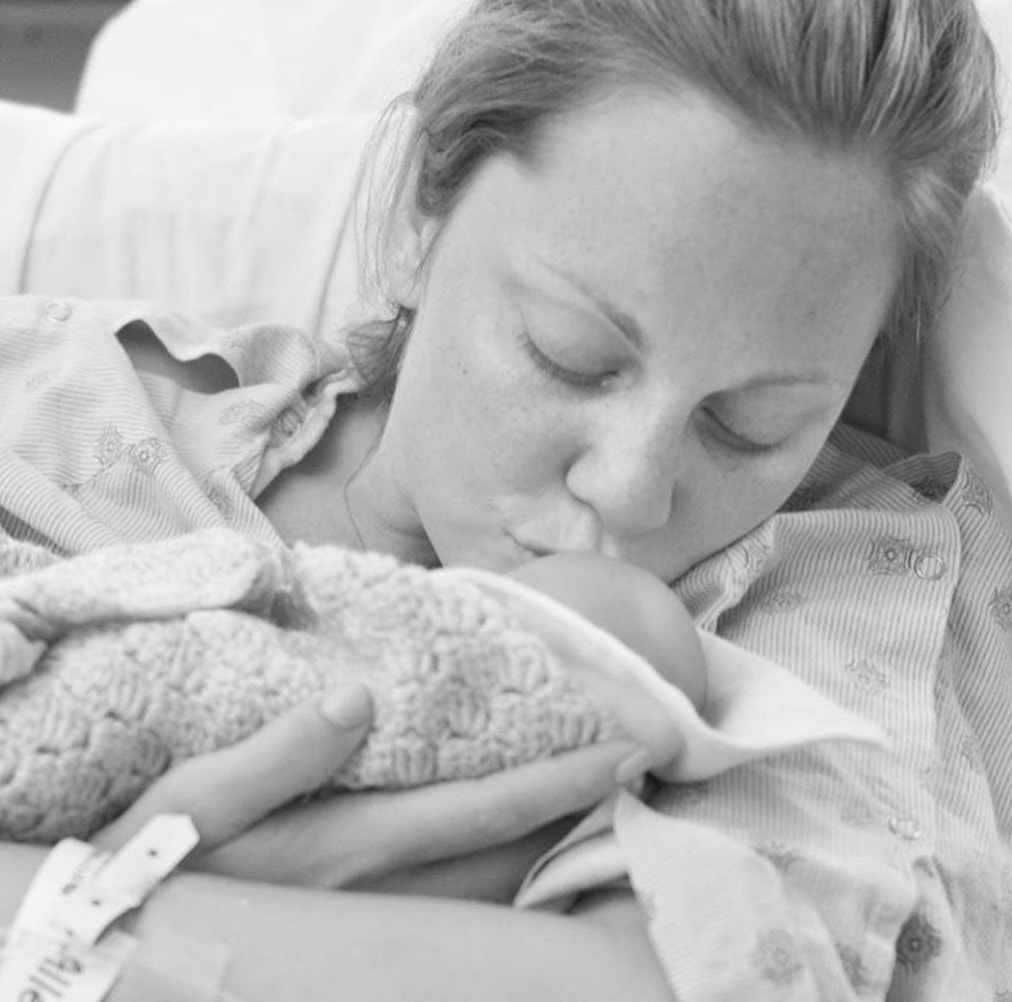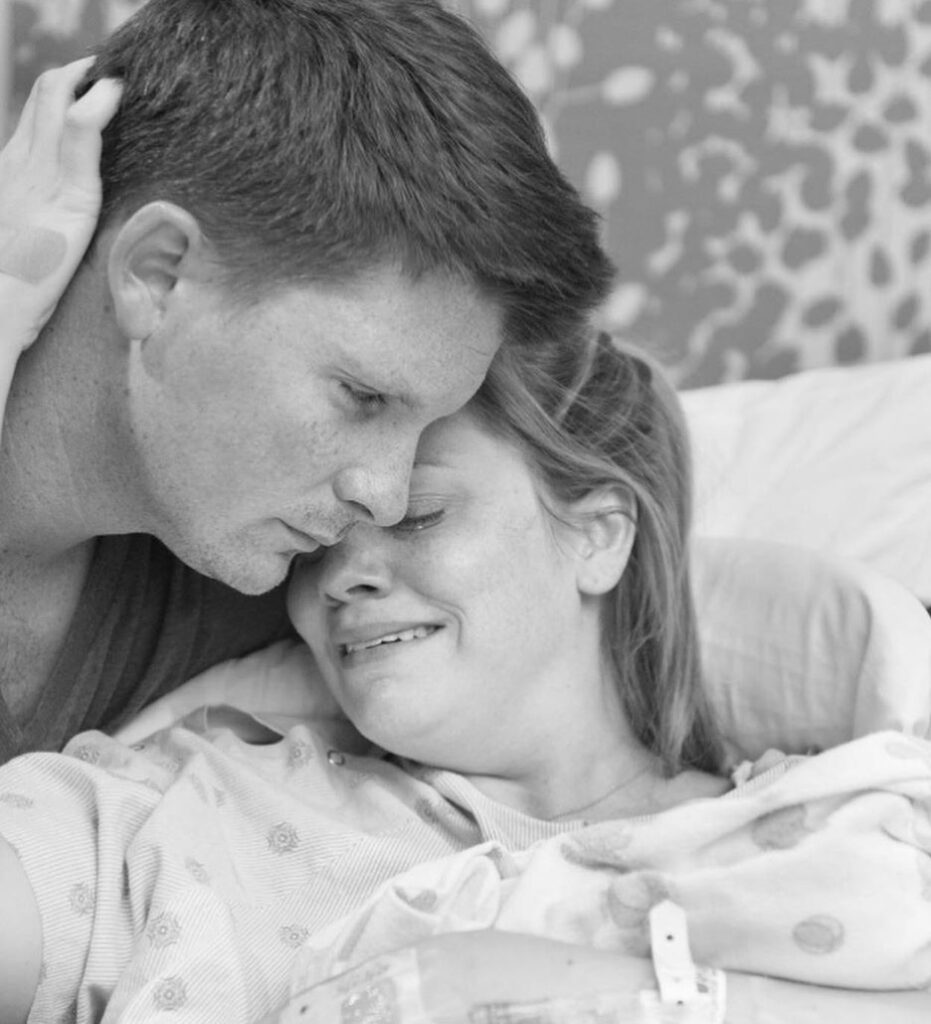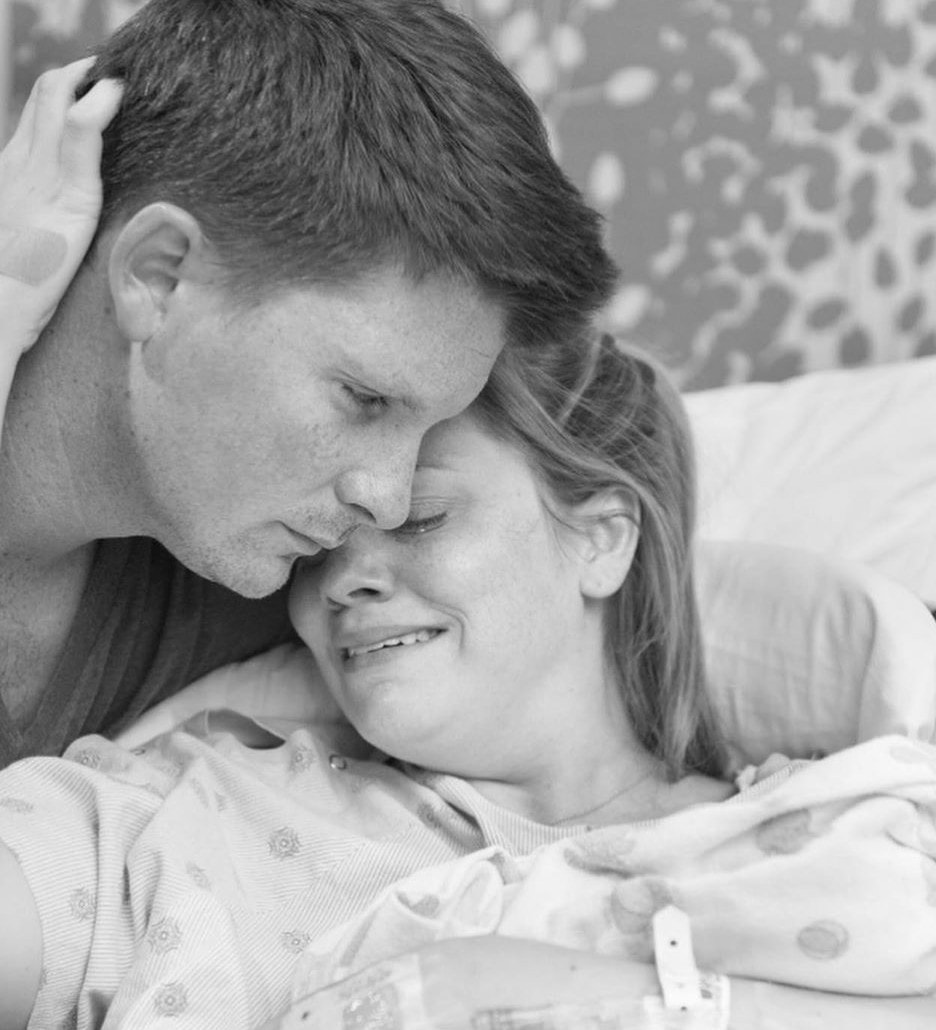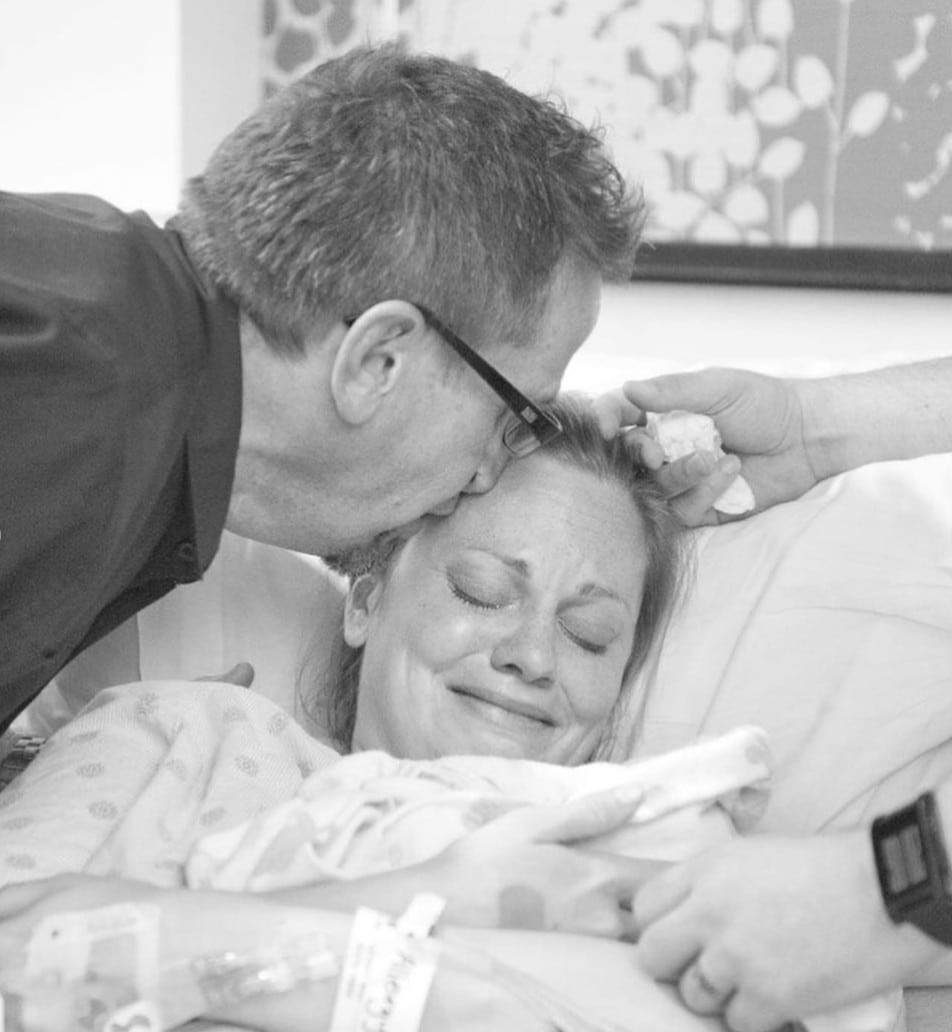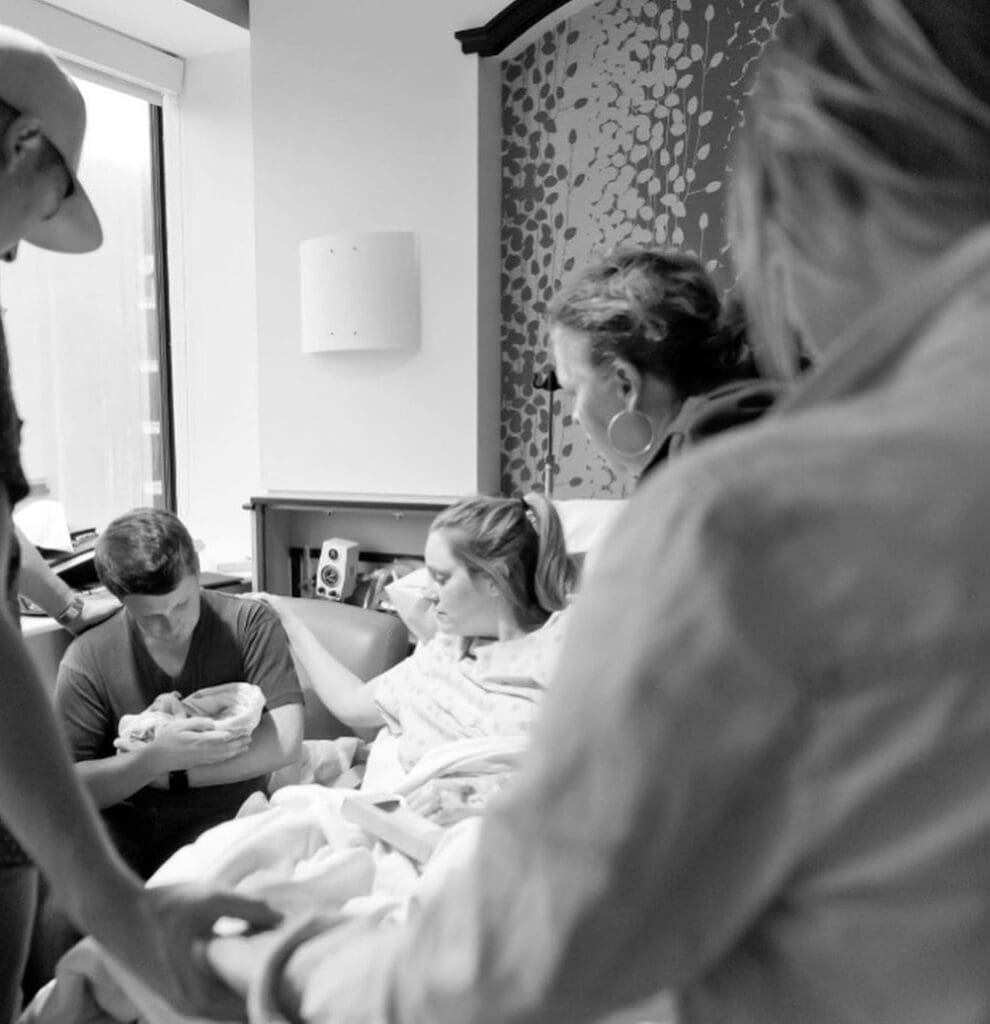 "I haven't felt the freedom to speak the name of my son Luke for 35 years. Thank you for giving me that gift. I've missed him deep in my bones, every day, but no one would know it because I suffered silently."
I will never forget receiving that message after we shared of our loss of Aila. This poor mother, who still mourned her son who passed 35 years prior, finally felt free to remember him & say his name because we suffered publicly & showed that grieving a child is perfectly normal and acceptable. And not something that has to be buried deep down inside to manage others' discomfort, at the expense of your sanity and healing.
This has been a super heavy week for me. And I've been trying to figure out if & what I should say because part of me wondered if I've been taking it all too personally, when I have no personal connection to the Legend family.
But any mother who has lost a child knows that when you watch someone else goe through the same horrific experience, it's gets personal. Even if you don't know them, you weep with them & for them.
For everything they're about to have to walk through.
The box of mementos on your lap in the wheel chair and the guttural sobs as you leave the building without your child.
The burial and the tiny casket.
The questions & constant reminders. The milk coming in.
All of the milestones.
You get angry for them when people say hurtful things. You watch & your own grief & pain resurfaces as fresh as the day it happened. I saw myself in her anguished face. Ryan in his. With their sheltering kisses of our foreheads, and their shattered hearts showing in their eyes. And our moms in her mother's face as she cradled the grandson she never got to see grow up. We have the same photos. The same pain in our eyes.
In other's uncomfortableness, they lash out with criticism and assumptions. Rather than absorbing & trying to comprehend the grief. Rather than having empathy. It's absolutely no one's right to question how a parent grieves the loss of their baby. No matter how public the person is. They're still a person. With a bleeding heart that wanted that child more than anything.
If you are among those wondering – We take the photos because we need to remember. When you're in the hospital, receiving an epidural for a baby you know will not ride home with you, you are not fully present. You're just trying to survive. You're trying to keep breathing when you'd rather your lungs stop instead of theirs.
We share the photos because it's the best way we know how to grieve in the moment, and it's the easiest way to announce it rather than having to relive the horror by retelling the story to every person we see. But it's also to bring awareness. To break stigmas. To help others in grief feel seen. And to hopefully help those who haven't been there yet feel a tiny bit more prepared if they tragically find themselves there.
But we also share because our hearts have to know that those around us, and the world, will not forget the life that was supposed to be here. The world moves on. They forget or they're afraid to say your child's name. A mother yearns to hear her child's name aloud always. She never forgets.
But when time starts to want to make your mind forget what they look like, or even those painful moments with tear stricken embraces, & your heart can't let that happen, you turn to those photos. 1, 2, 3, 6, years down the road. You open them on your phone and you weep. And you stroke the screen & touch their nose, because it'a all you have left.
Those photos are all my kids know of their sister, and it helps to keep her memory alive. As a part of our family. We have hundreds that we choose to keep private, and I still regret not taking even more.
I am forever grateful to @nowilaymedowntosleep – who provides remembrance photos to grieving parents free of cost- for the photos of our daughter. We've shared a few here over the years, but the ones that we keep private are the ones I flip through constantly. Her precious face. Her feet. Her fingers. Her button nose.
With Pregnancy and Infant Loss Remembrance Day on the 15th, I would love to hear your baby's name so I can be thinking of them while we think of ours. I'm always honored that you choose to share them with me in the comments and to remember them with you.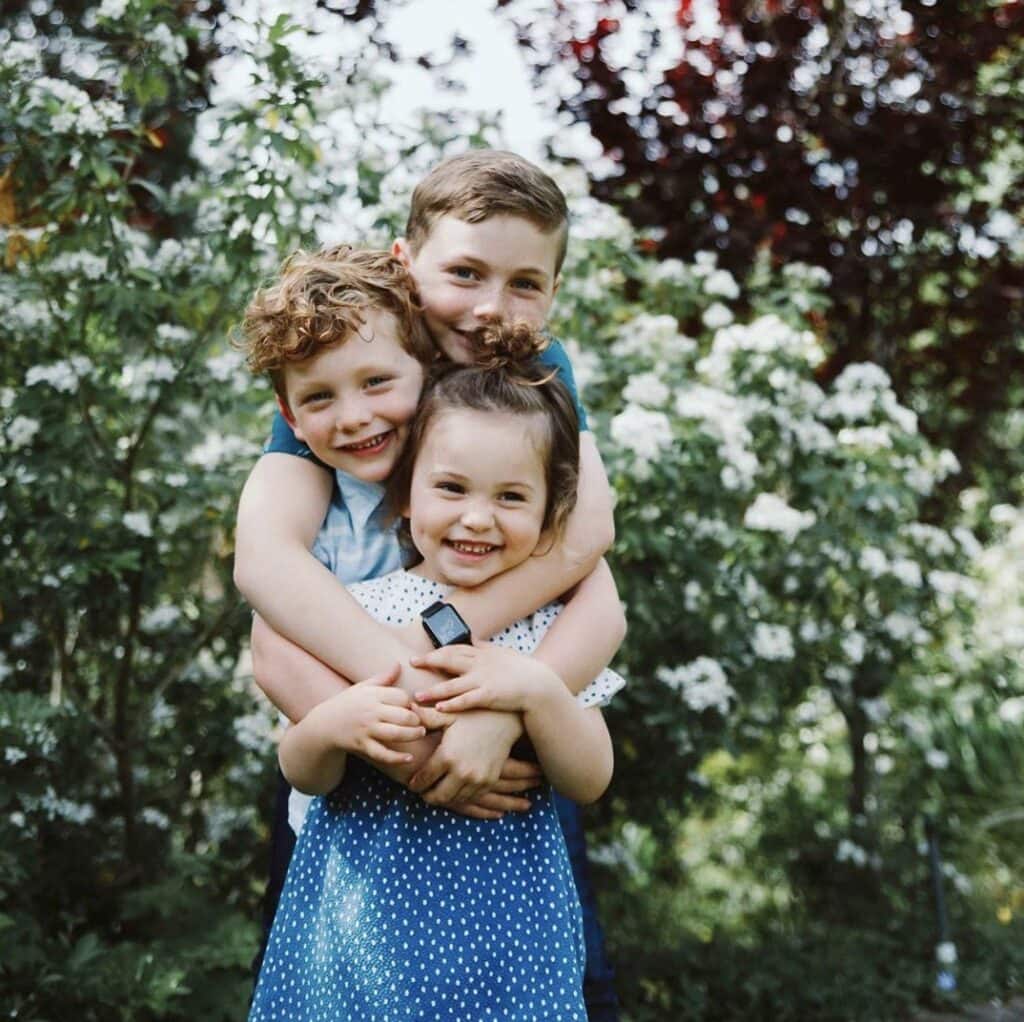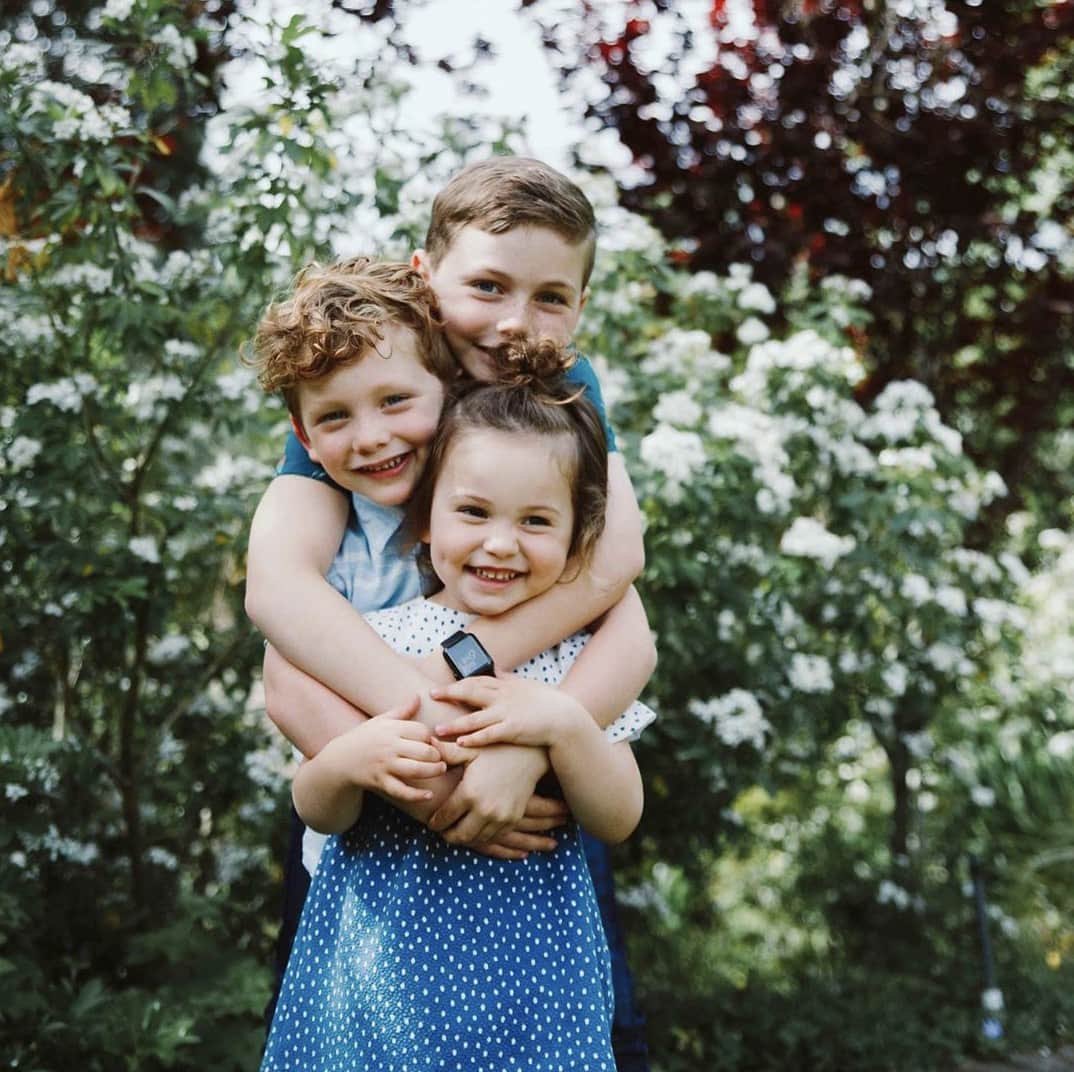 🤍 🤍 🤍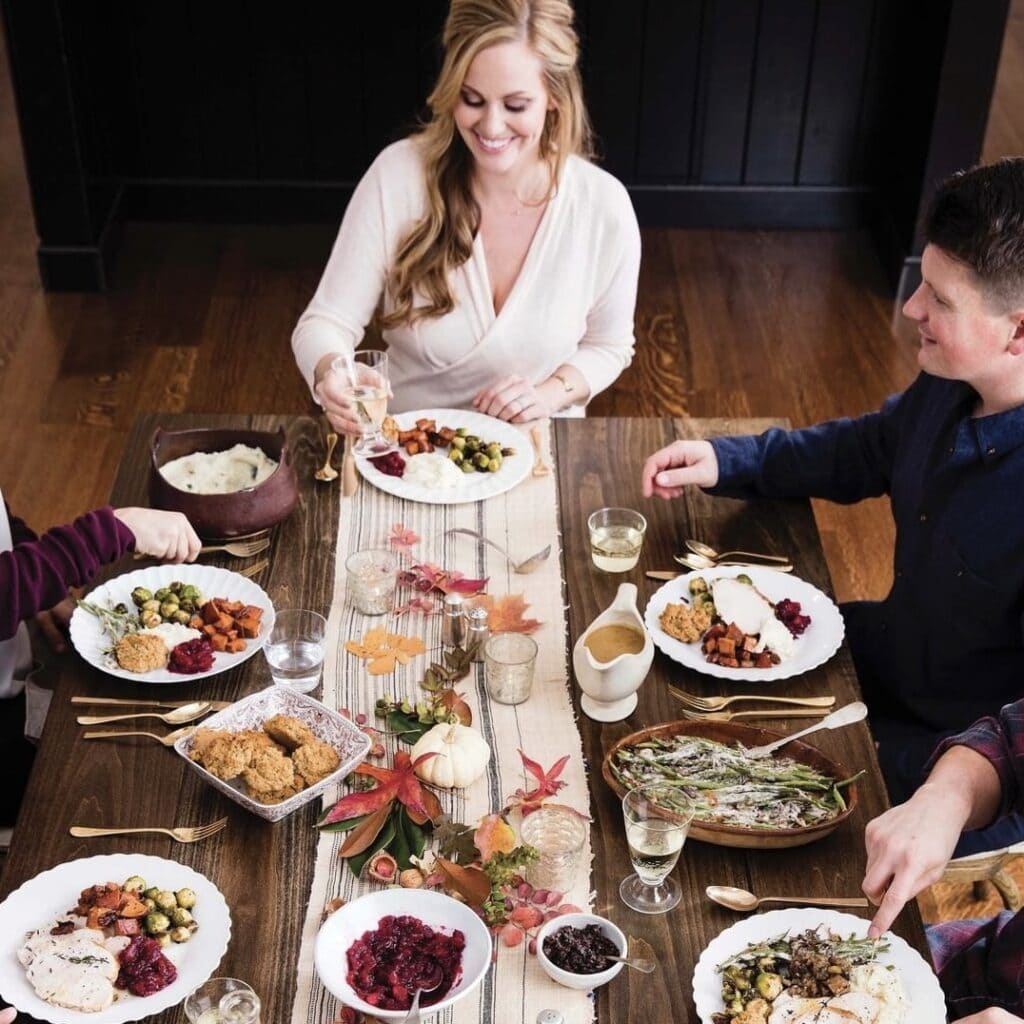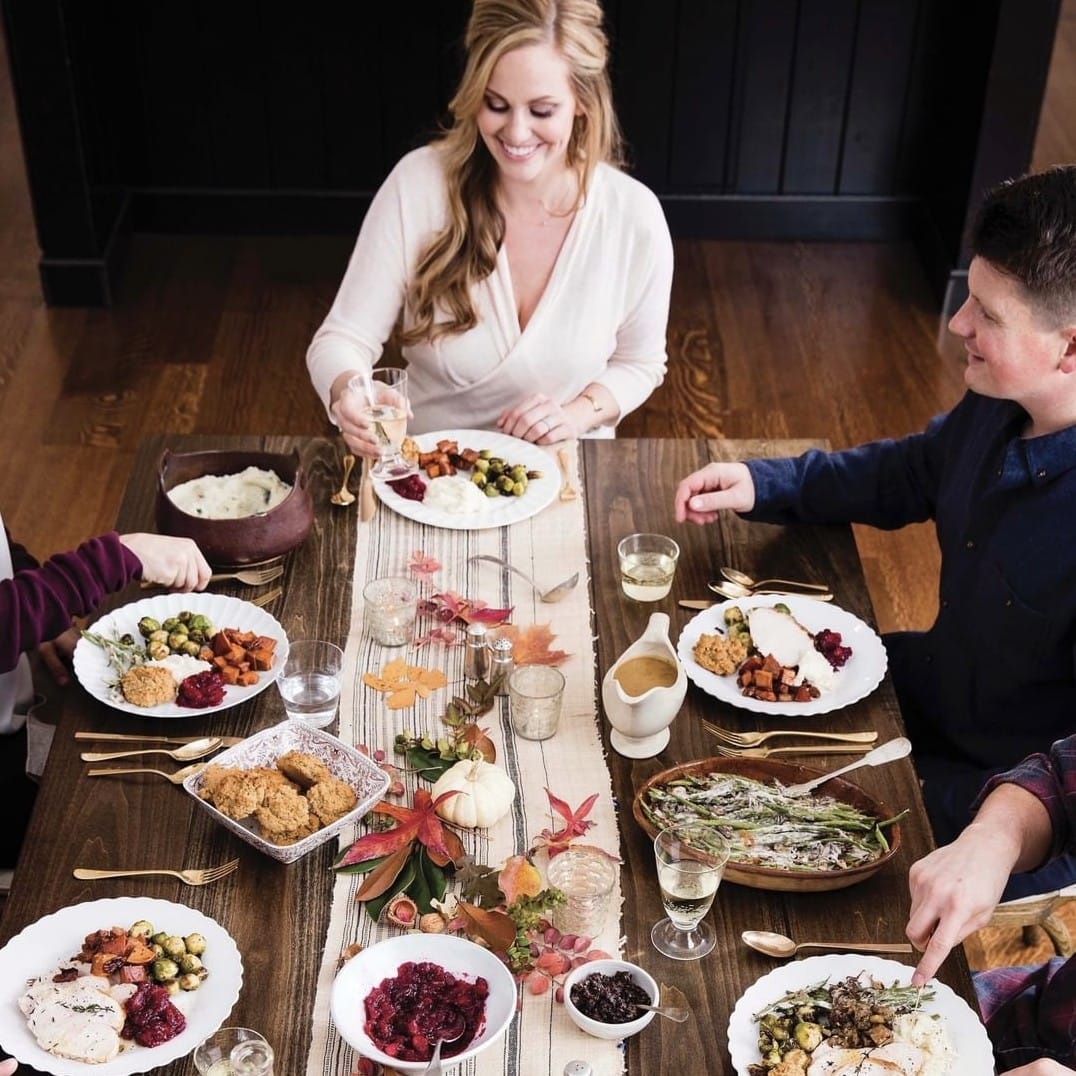 🇨🇦Canadian followers! Are you ready for Thanksgiving!?
Cooking a big grain-free meal can be intimidating any day of the year, but Thanksgiving can be an especially anxious one for people. I've broken down each of the recipes from my Celebrations Cookbook into a timeline for you so you can plan ahead and go into your Thanksgiving feast with ease. This blog post is super helpful when it comes to time management, so you can actually enjoy your Thanksgiving, rather than being in the kitchen the whole day! 📷: @ErinKunkel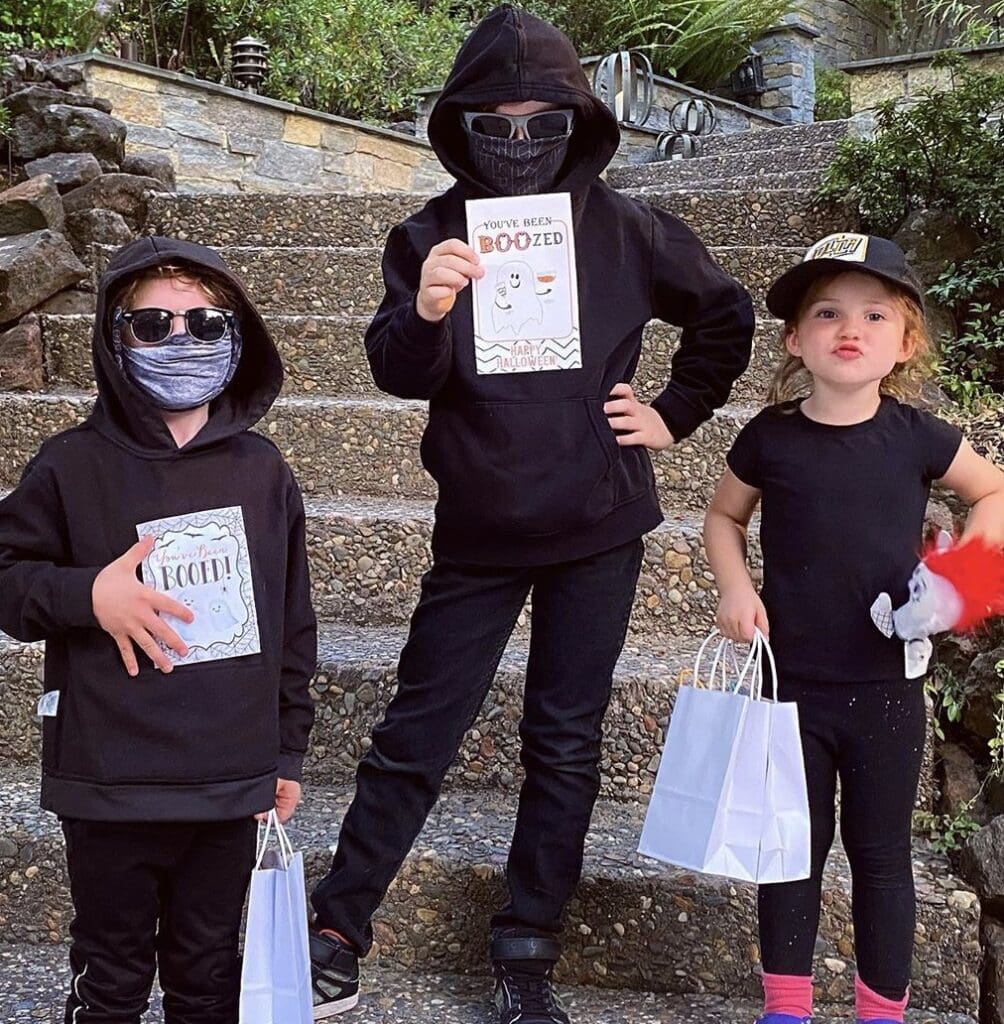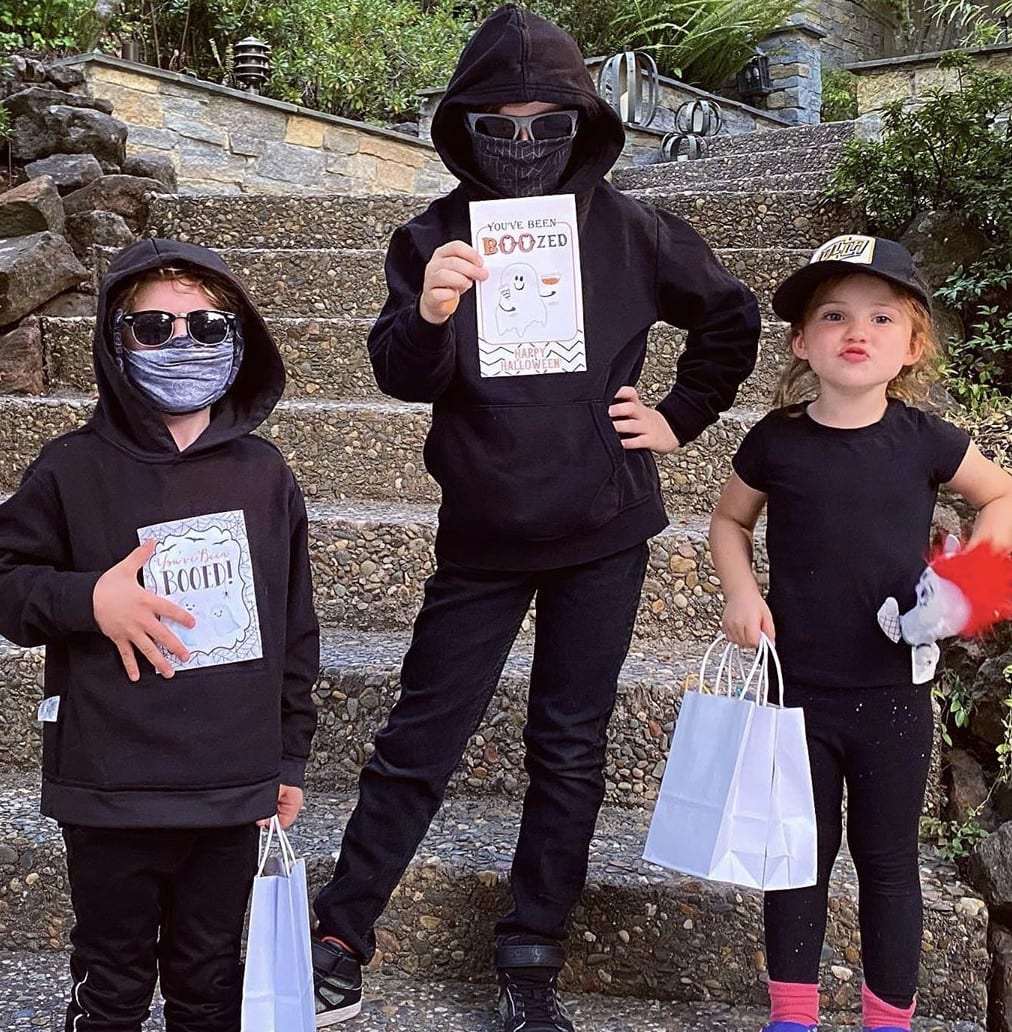 If you got booed (or boozed) the other night,it may have been these hooligans. 😆
And I may have driven the getaway car.
😎👻🎃
We stayed up entirely past bedtime, delivered treats to a few friends, listened to Halloween music, and got In-n-Out. The giggles coming from the back of that car we're some of my favorite memories this year so far! Besides our quarantine-holidays earlier in the year. 🎃 🦃🎄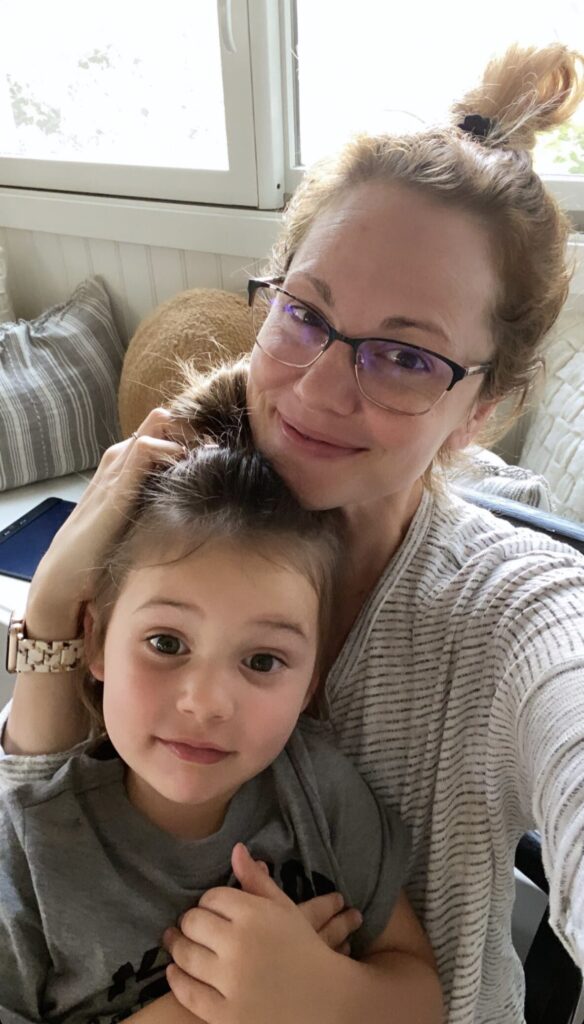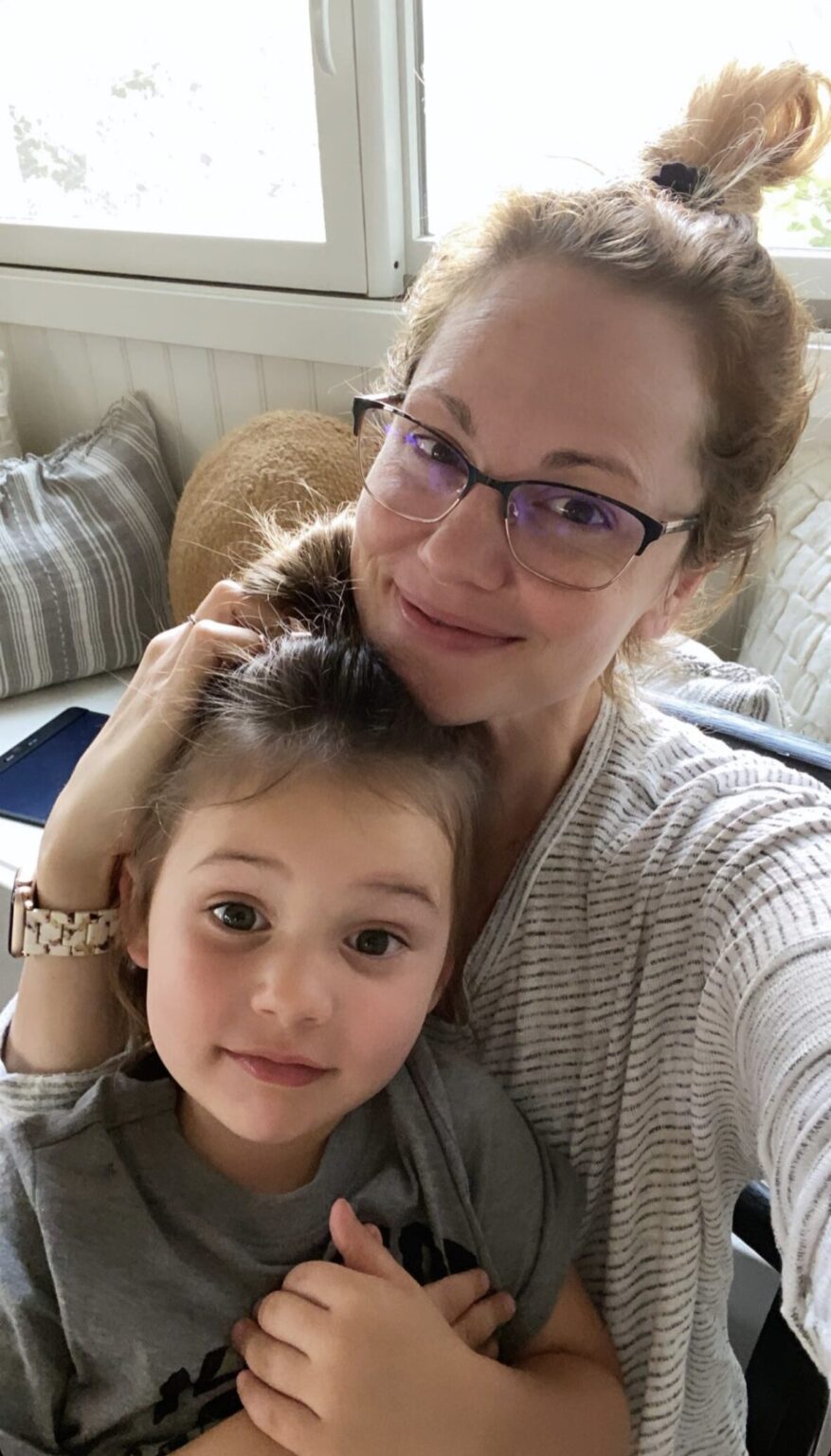 ♥️♥️♥️