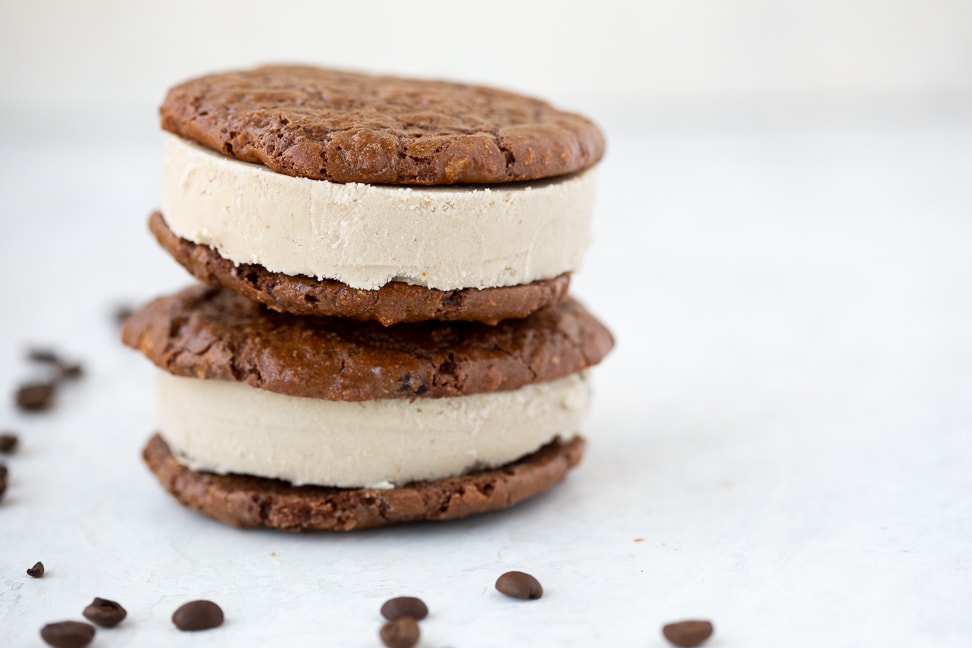 Last month, Ryan and I went to Napa for an overnight trip to reconnect after spending the last few months battling my illness and the craziness of the holidays. We love how we can drive up there in 40 minutes and feel like we're a world away. I'll be honest, as wonderful as everything that we ate and drank was, the [food] highlight of the trip was the most delightfully rich Brownie Cookie and Coffee Ice Cream Sandwich I have ever tasted. It tasted a bit like a frozen french macaron with a decadent coffee ice cream in the center. It's pretty rare to find a gluten-free dessert on a menu, and especially a cookie! Usually, it's a flourless chocolate cake or something simple like ice cream. I knew while eating it that I'd work on a rendition immediately after I got back home.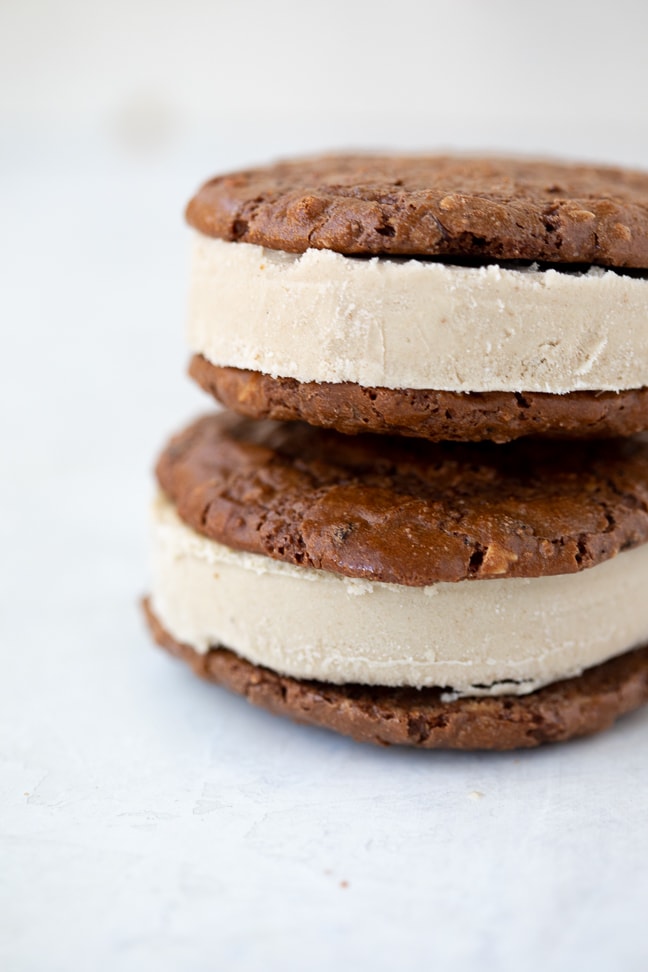 Luckily for all of us, that is precisely what I did. First, I worked on the ice cream middle. After a few test runs, this creamy coffee ice cream was the glorious result. Then I perfected the chewy cookie outside with what I called a Brownie Corner Cookie, because the crunchy outside and gooey center reminded me of my favorite part of the tray of brownies – the corner piece. The cookies and the ice cream are incredible on their own, but together they make the perfect pairing.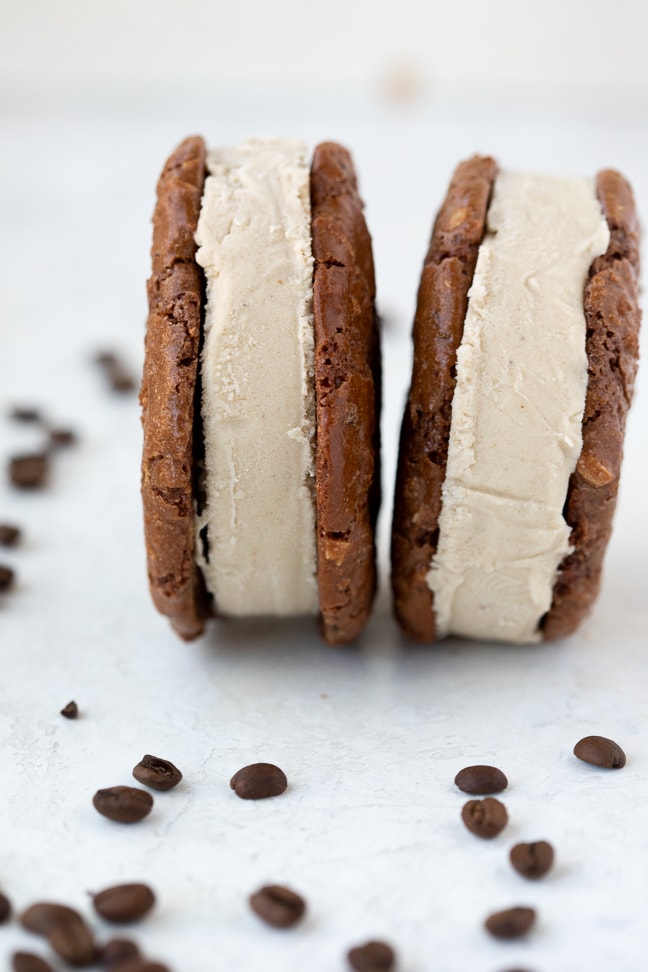 Honestly, coffee and chocolate are two of my very favorite flavors, so it wasn't much of a question when it came to uniting these two together for an ice cream sandwich. You could use any cookie here, but I love how the rich chocolate flavor complements the coffee ice cream!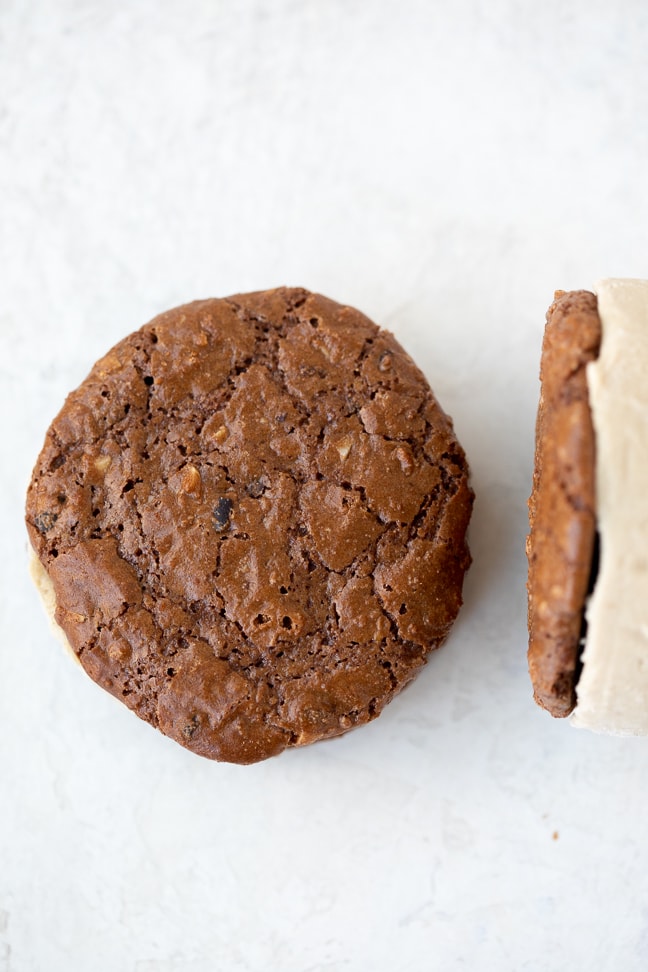 Shop My Kitchen