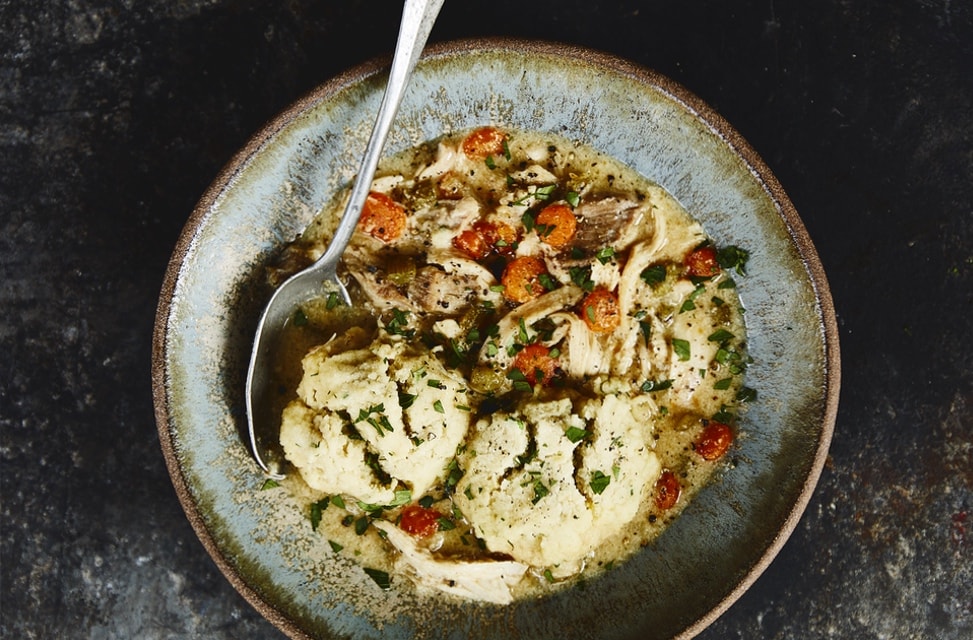 The looming fear and uncertainty in the world right now is resulting in lots of time at home and tons of family baking and cooking. If you're on Instagram, then you're watching those baking sessions happen in our kitchen weekdays at 11am PT, chaos and all! I know it's not great to eat your feelings, but I don't see anything wrong with eating to make yourself feel good. Comfort food is called what it is for a reason, and I am a full supporter of making use of it when we need it most! Cue this recipe for Gluten Free Chicken N Dumplings!
Food is also something that I've found brings people together. Whether we're gathered in the kitchen baking together, cleaning together, snacking together, or gathered around a table. Or virtually by cooking from my books, together – apart! Most of my favorite moments involve the preparation and enjoyment of food.
I posted on Instagram to ask which of my favorite comfort food recipes in Eat What You Love you guys wanted most, and this Gluten Free Chicken N Dumplings Soup Recipe was the clear winner. If you have not made this recipe, then I think the rising climate of uncertainty is a worthy cause to brave the recipe. It looks long, but it is very achievable when broken down by steps.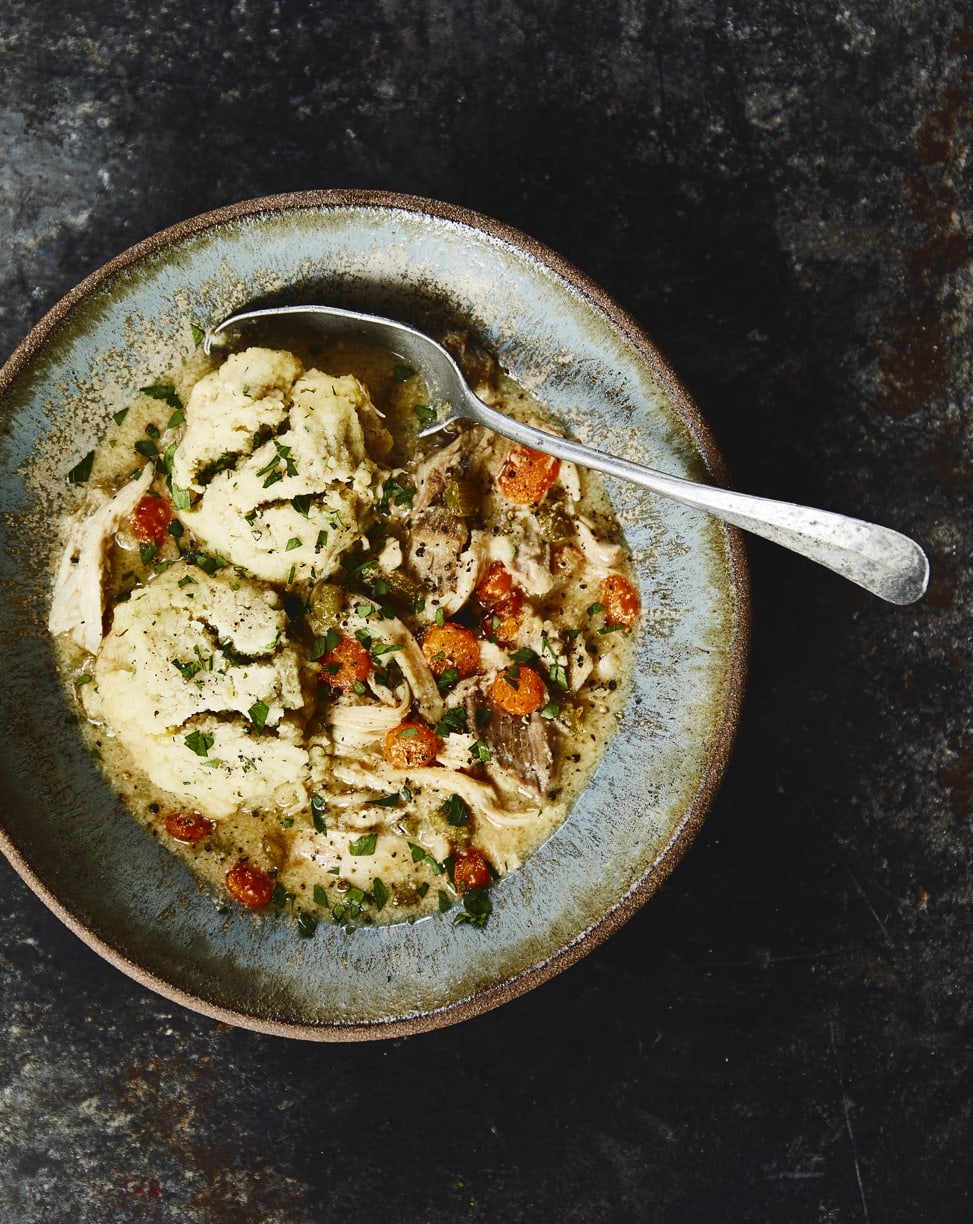 Tips & Tricks for a hearty meal –
I chose to use an entire chicken for this recipe because it is more flavorful from the various cuts of meat (and it's cost-effective!). However, if you are not comfortable with cutting a whole chicken yourself, you can ask your butcher to cut a whole chicken into 8 pieces or buy 8 pieces of bone-in skin-on chicken. The dark meat definitely is best for flavor here. Brown the pieces beforehand – it adds a deep, deliciously rich flavor. Also, I personally use homemade Bone Broth for this recipe, but you're welcome to use store-bought. I recommend using bone broth found in the fridge/freezer section instead of a shelf-stable option. Bone broth from the fridge/freezer section will make it thick and gelatinous, and that won't happen with self-stable (while the recipe will still work with it).
I hope this recipe brings some warmth to your home and comfort to your hearts!
Shop My Kitchen