Hi all!
Christmas is coming soon and I'm so very excited. What's your favorite Christmas preparation to do?? I'm still itching to start all my holiday baking!! This digest has precious photos of my kiddos from this week, a BRAND NEW recipe, and a delightful recap of Kezia's first ballet class!!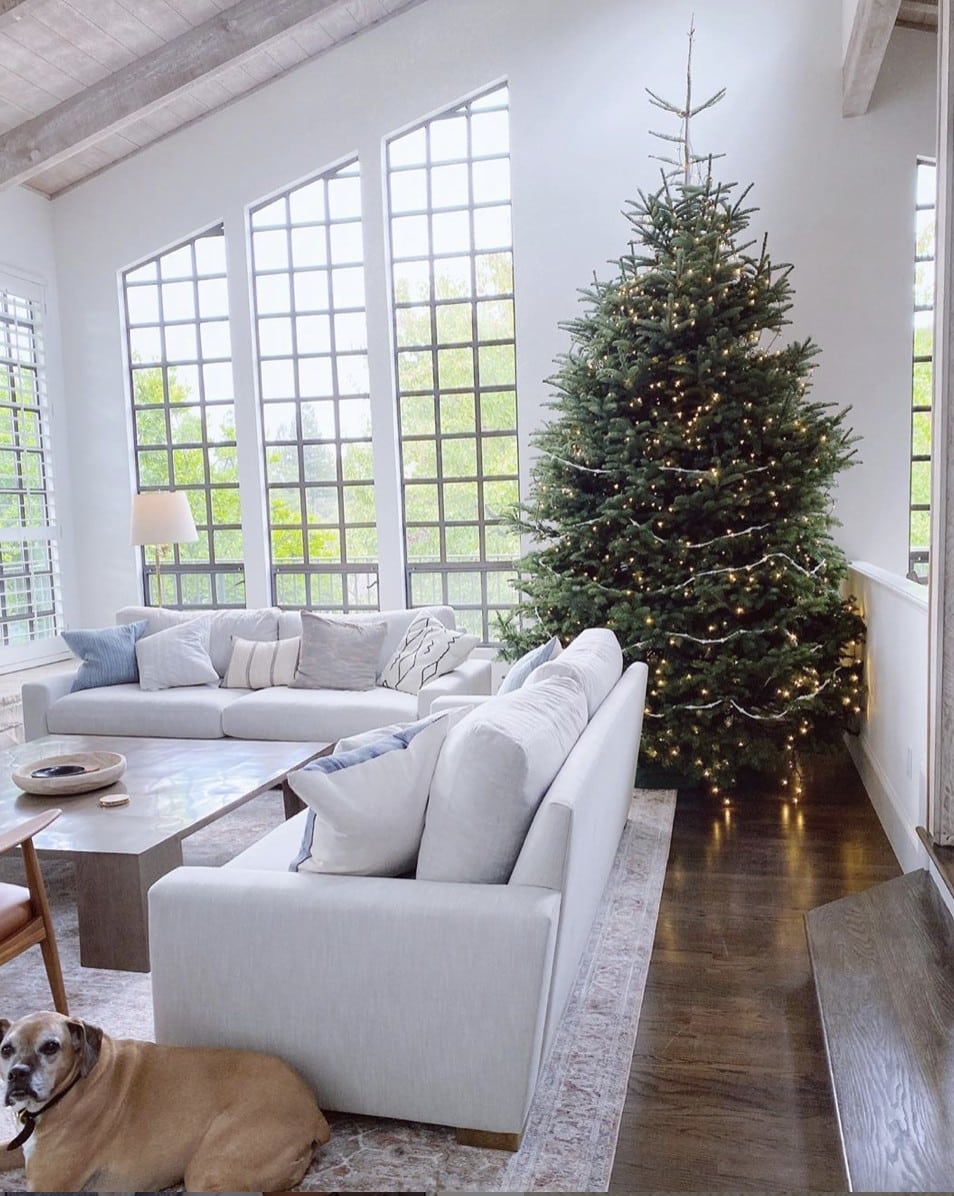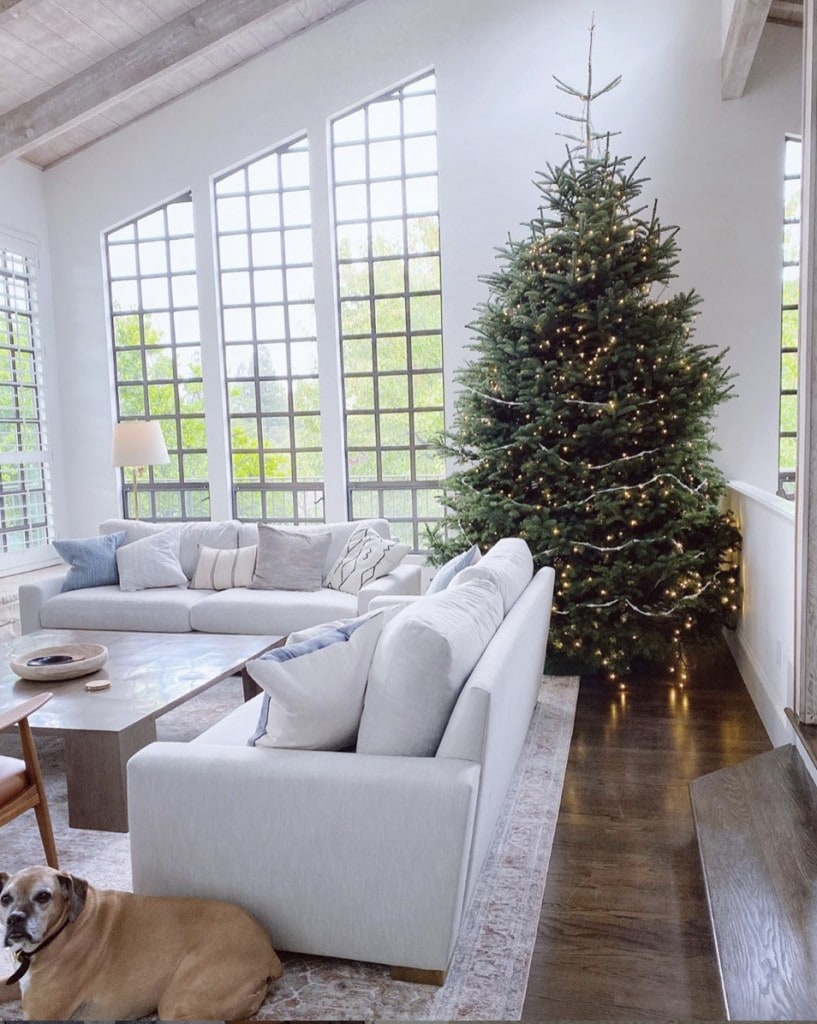 When we first walked through our new house, the first thing I said was "we can have a huge Christmas tree!!." Ryan rolled his eyes and laughed but was not the least bit surprised that would be top of mind for me.
The day I got home from the hospital, he surprised me and had this gigantic tree delivered. It was such a difficult day transition wise and this made everything feel so happy!
It's too tall to decorate and it would cost a fortune to acquire enough ornaments (our family ones are hanging on a smaller tree in the family room), so we decided to keep it simple with lights and wood garland until after the holidays when everything goes on sale, or start collecting special ornaments from travel and build over time.
Only problem? I got 6 strands of Magnolia garland at Target and then they sold out! And I'm only halfway up the tree! ????‍♀️ There will also likely be no star because we don't need any broken necks this Christmas.
Regardless – it's a beaut, Clark!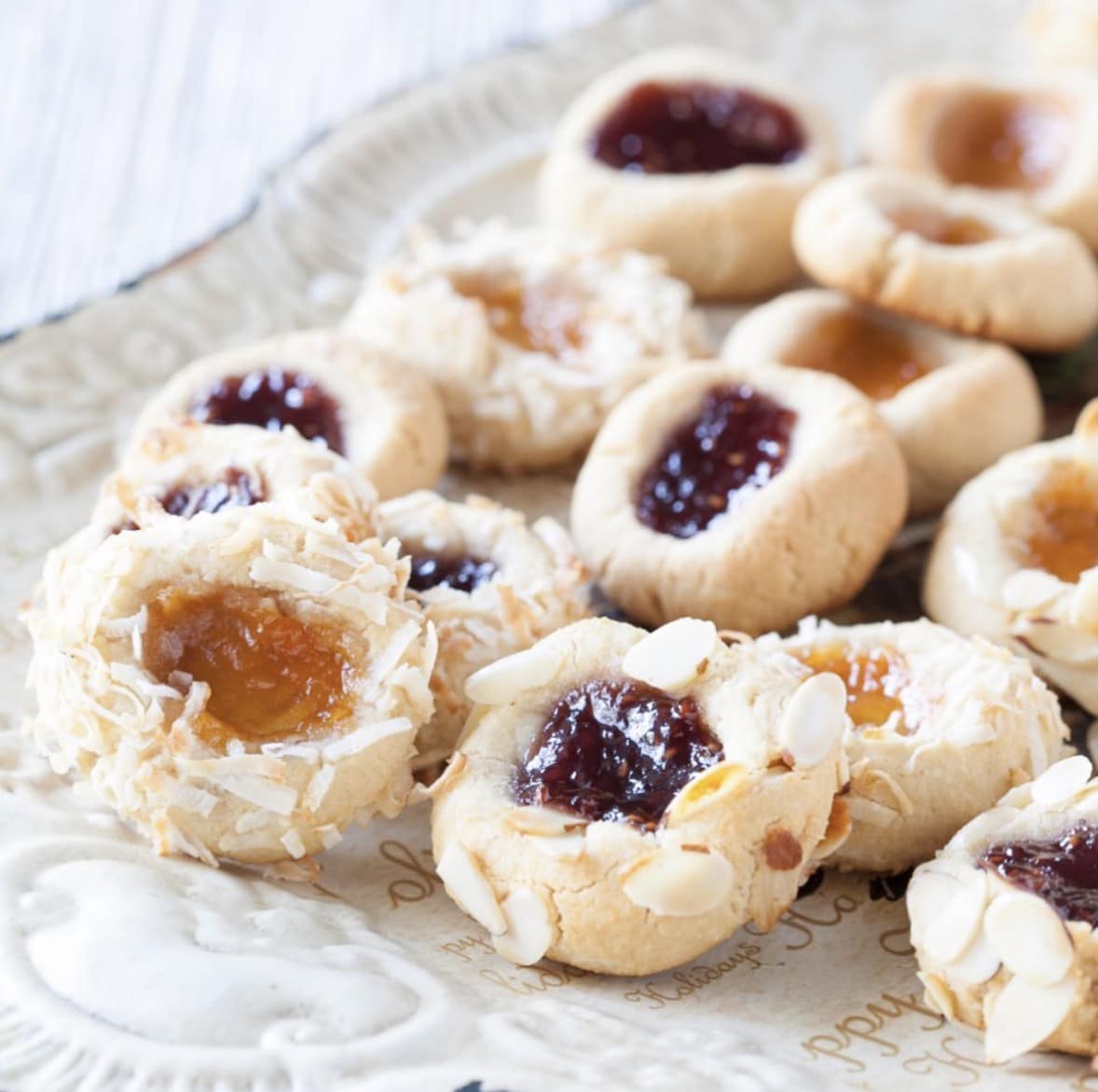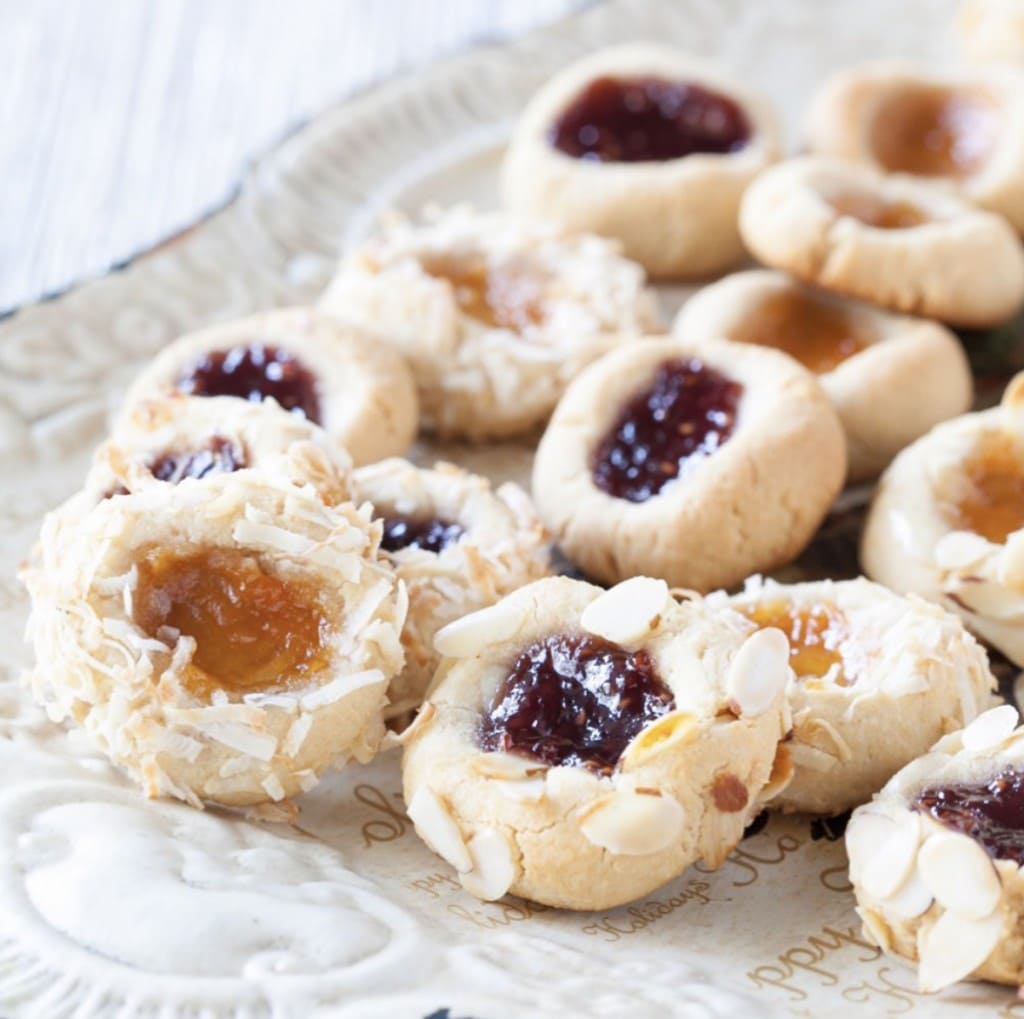 Did you see the IGTV video I shared yesterday for these buttery 6 ingredient grain-free and gluten-free shortbread Thumbprint Cookies?! They're so fun to make with kids.
You can do the traditional jam in them, or melt some dark chocolate into the print too or even leftover cranberry sauce!
Our favorite is raspberry, what's yours? Do you like them rolled in coconut or almonds, or just simply plain?
Tap the link in my bio for the recipe or find it in Celebrations on page 303!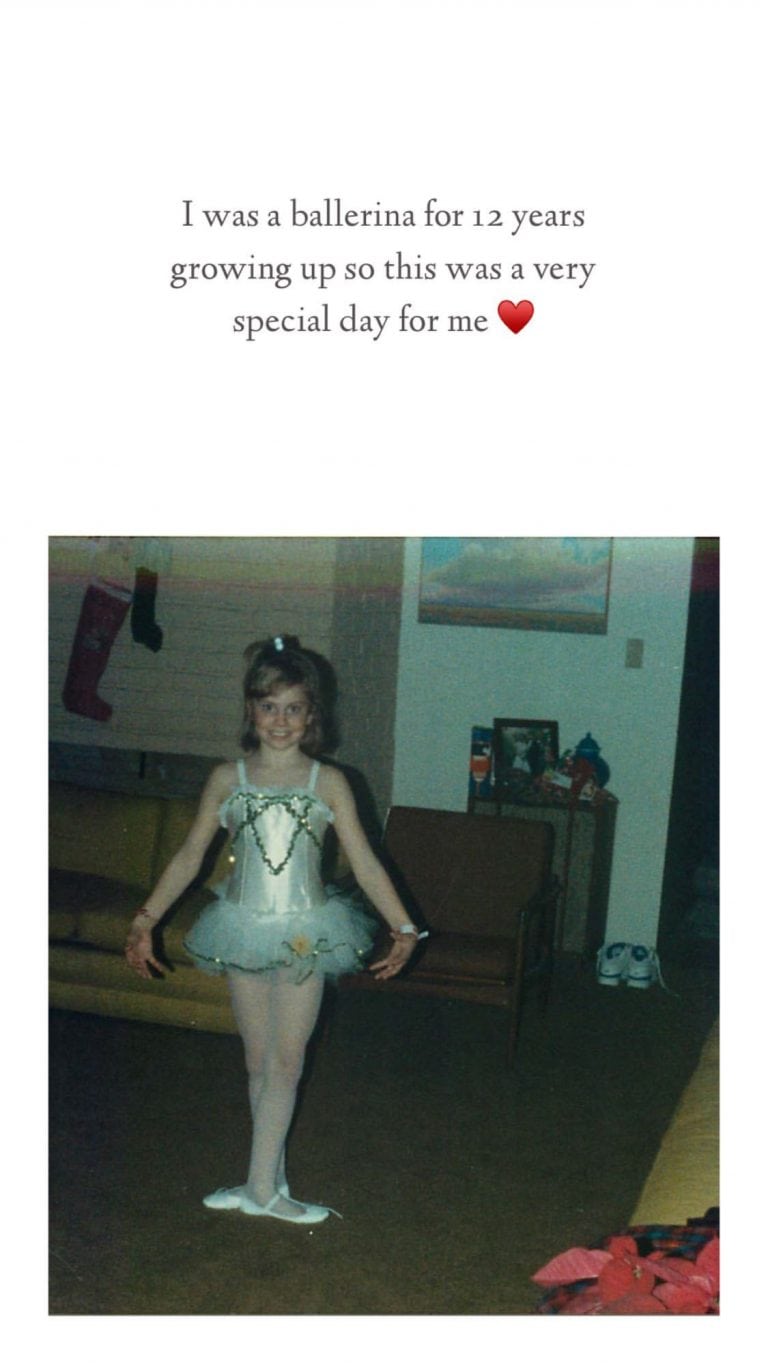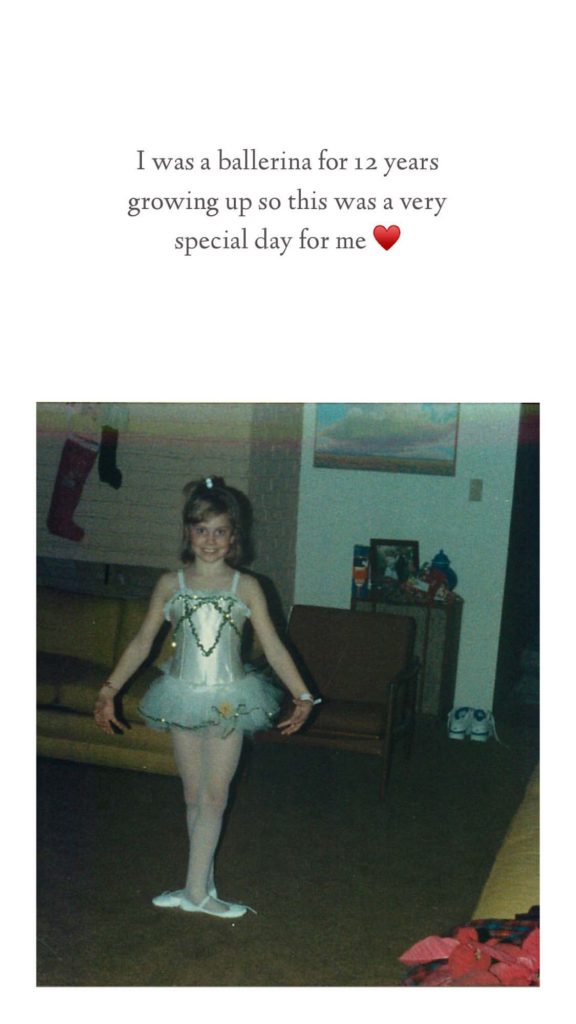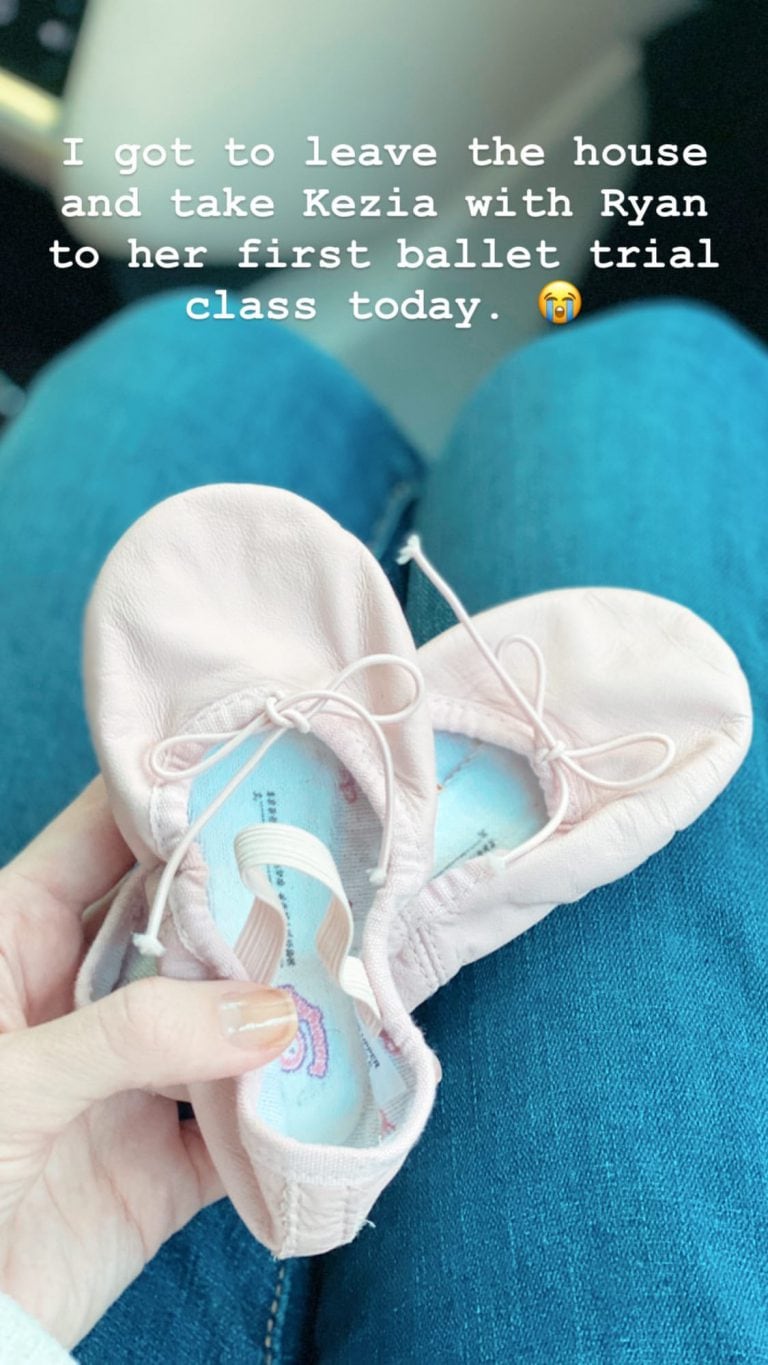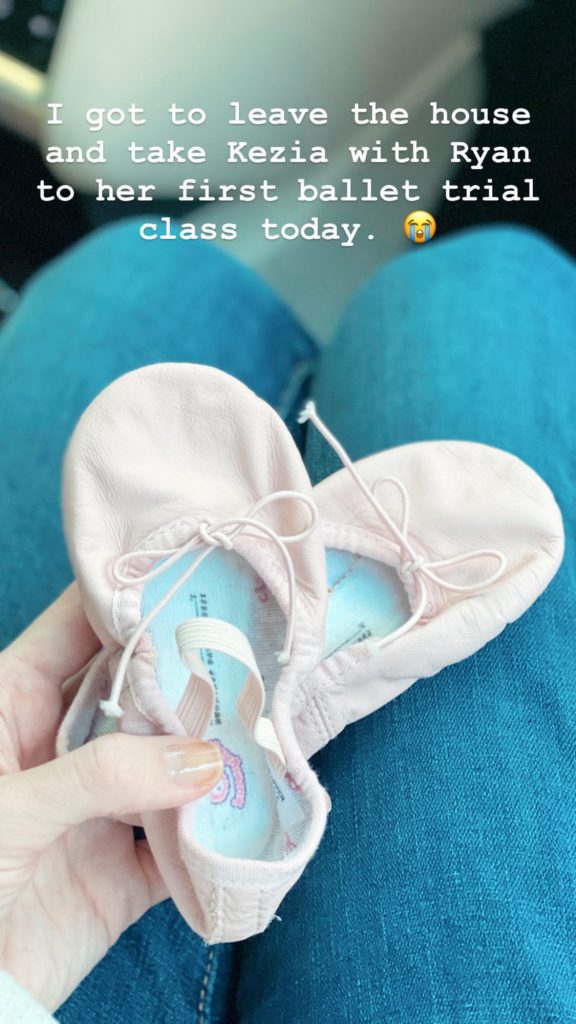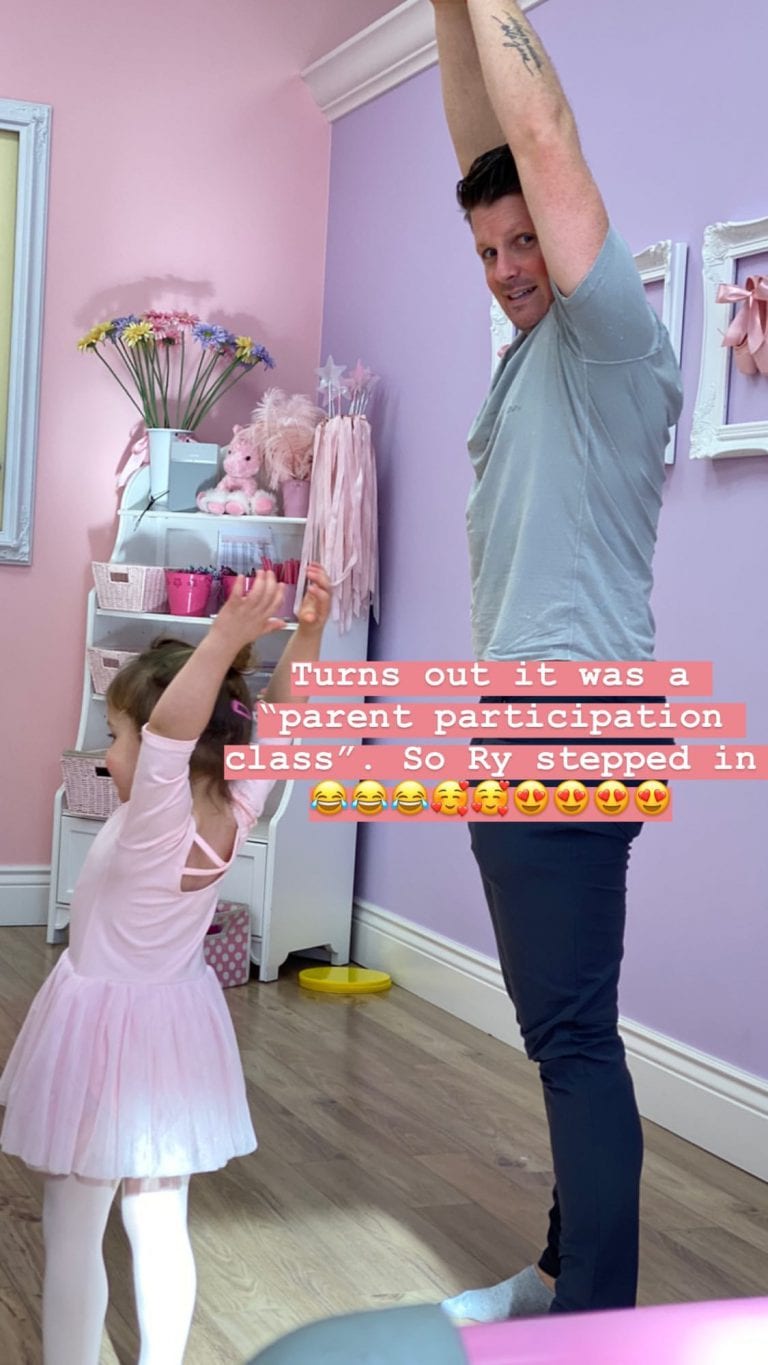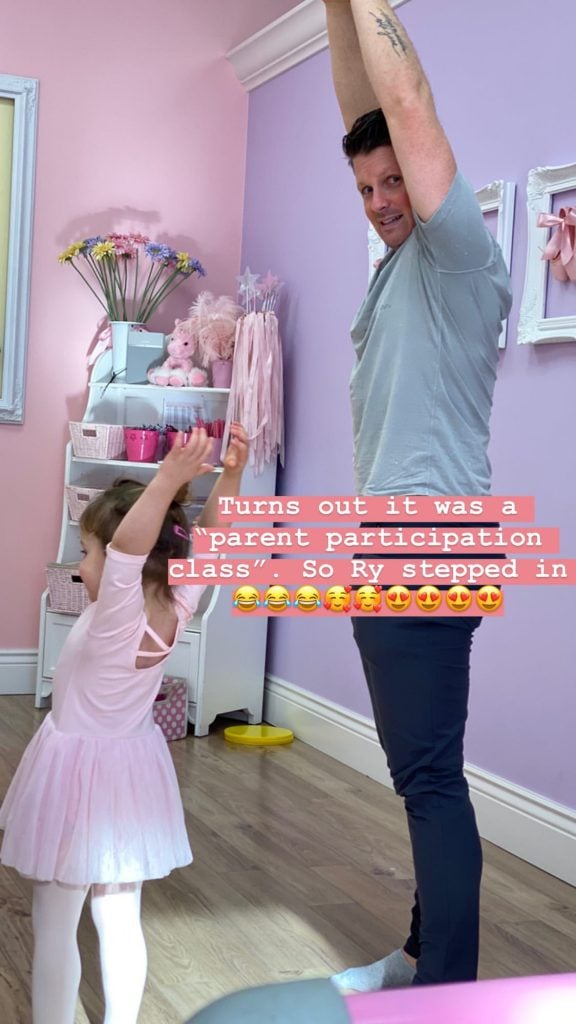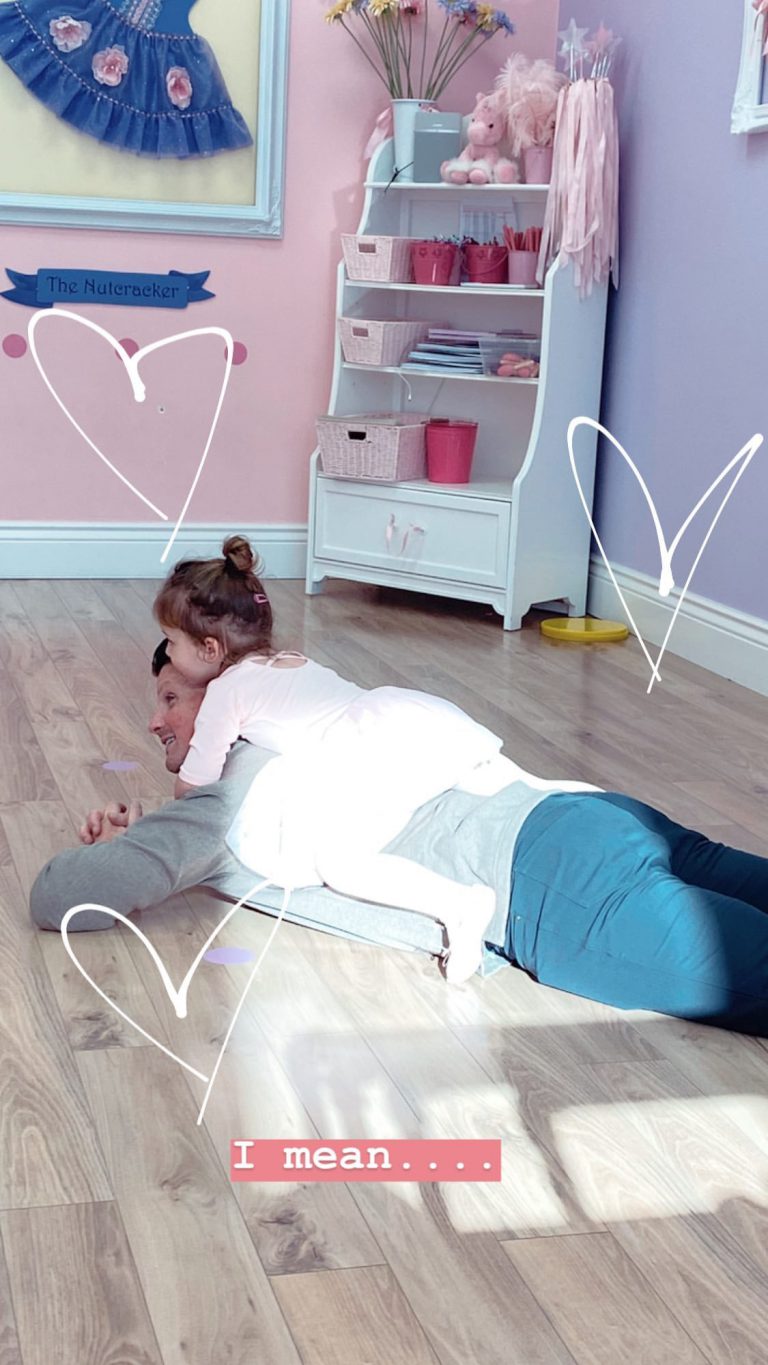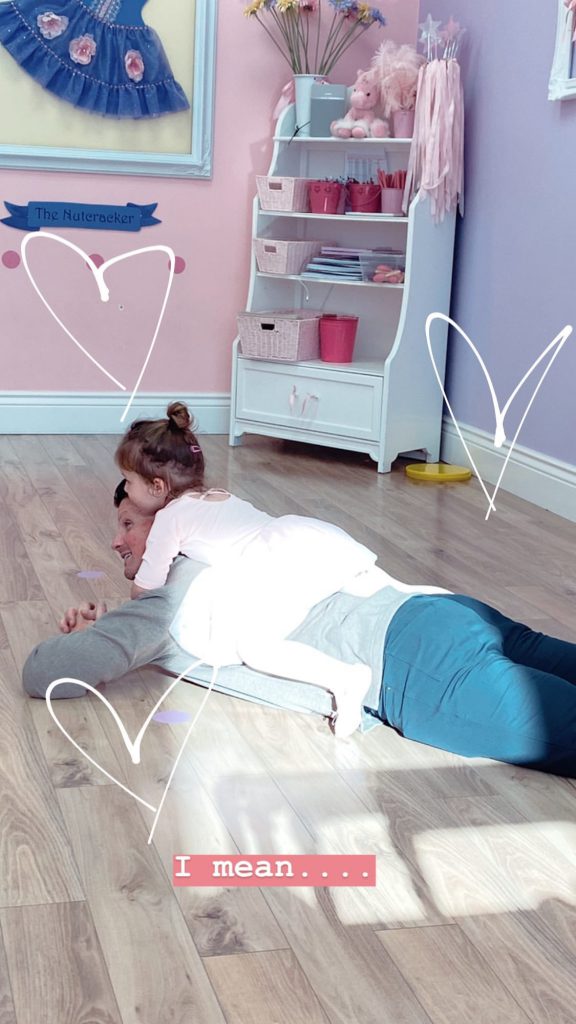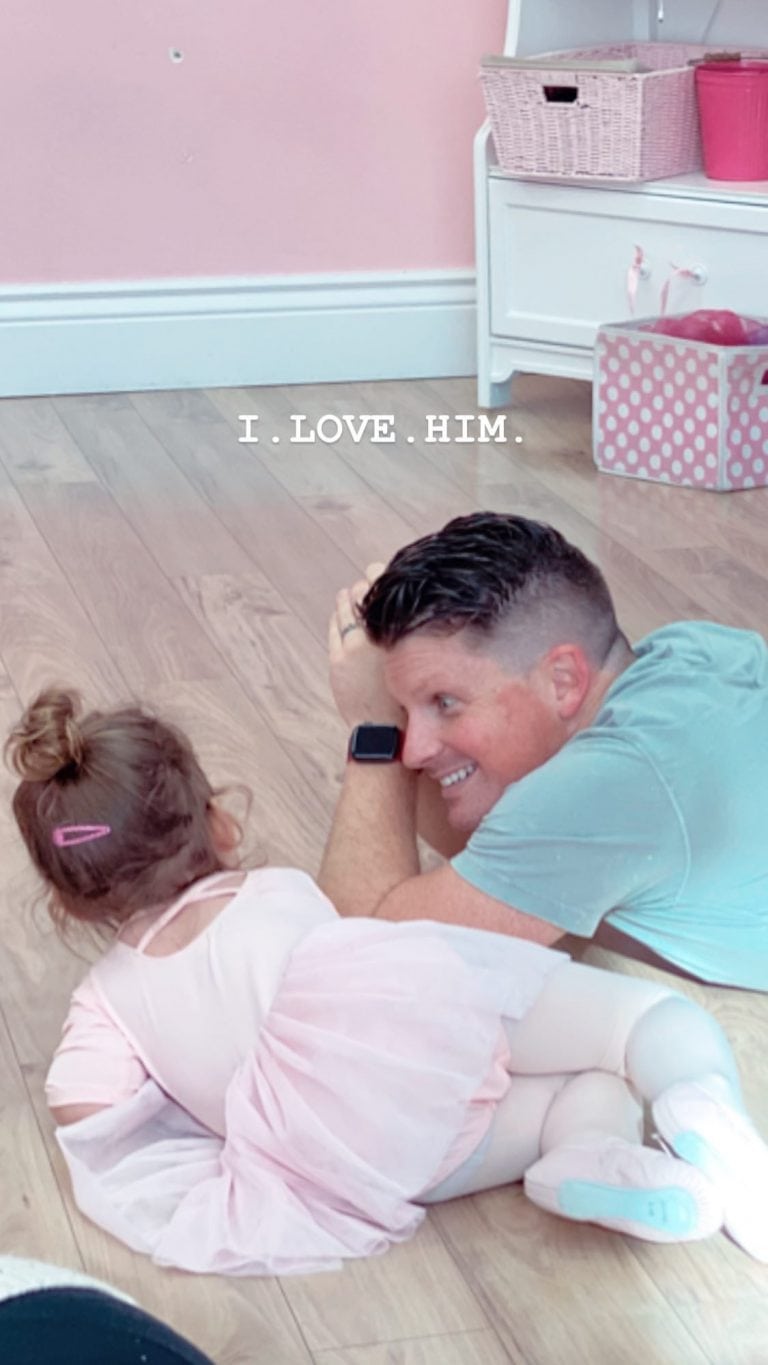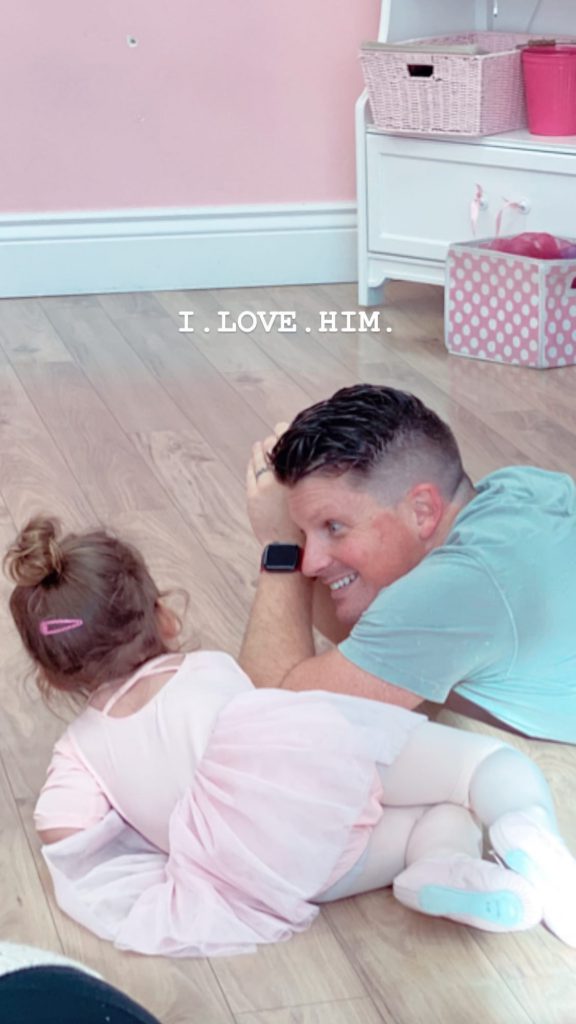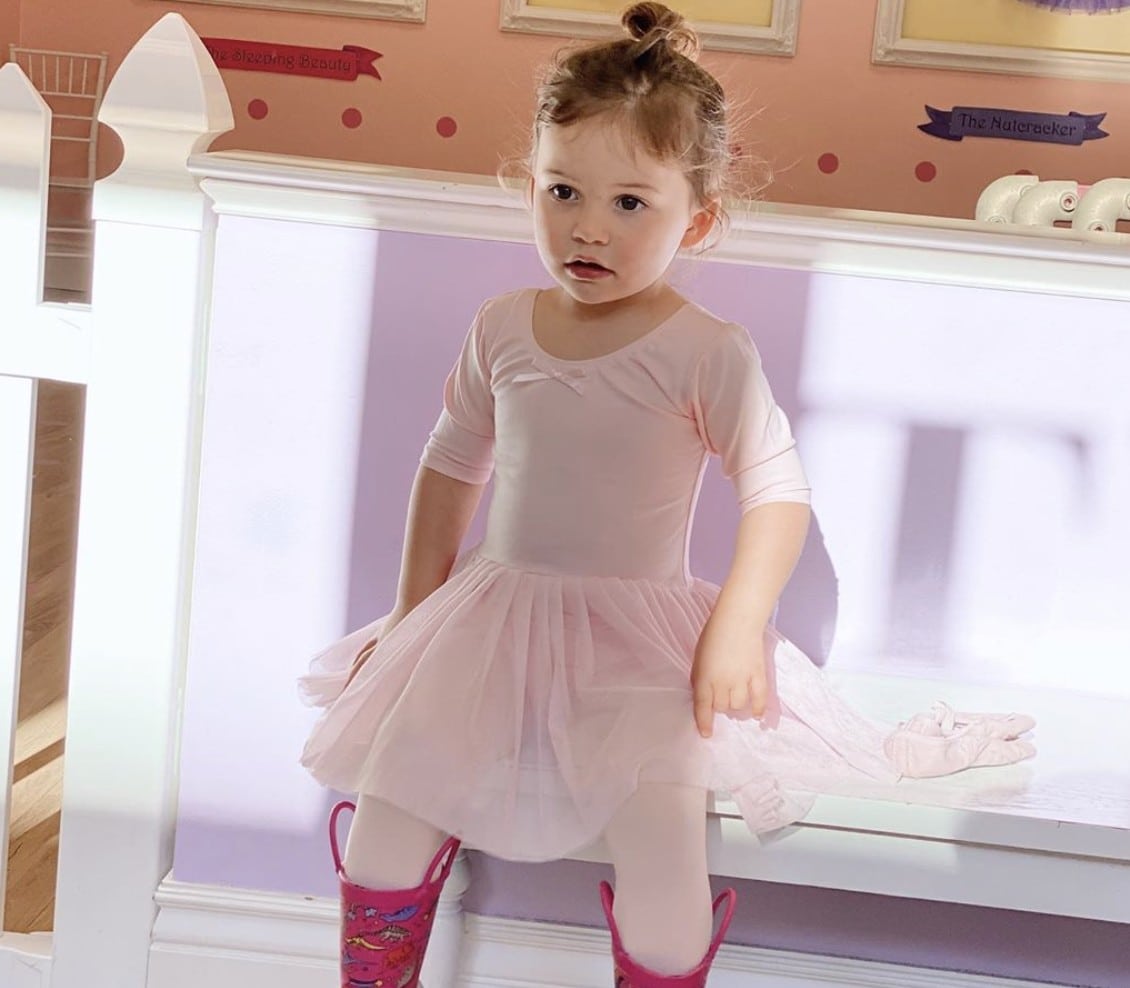 She was supposed to have her first ballet class while I was in the hospital but I couldn't miss it so we rescheduled. I got to leave the house today with Ryan and watch her take her first class!! ?? She loved every bit of it. And so did Ryan ????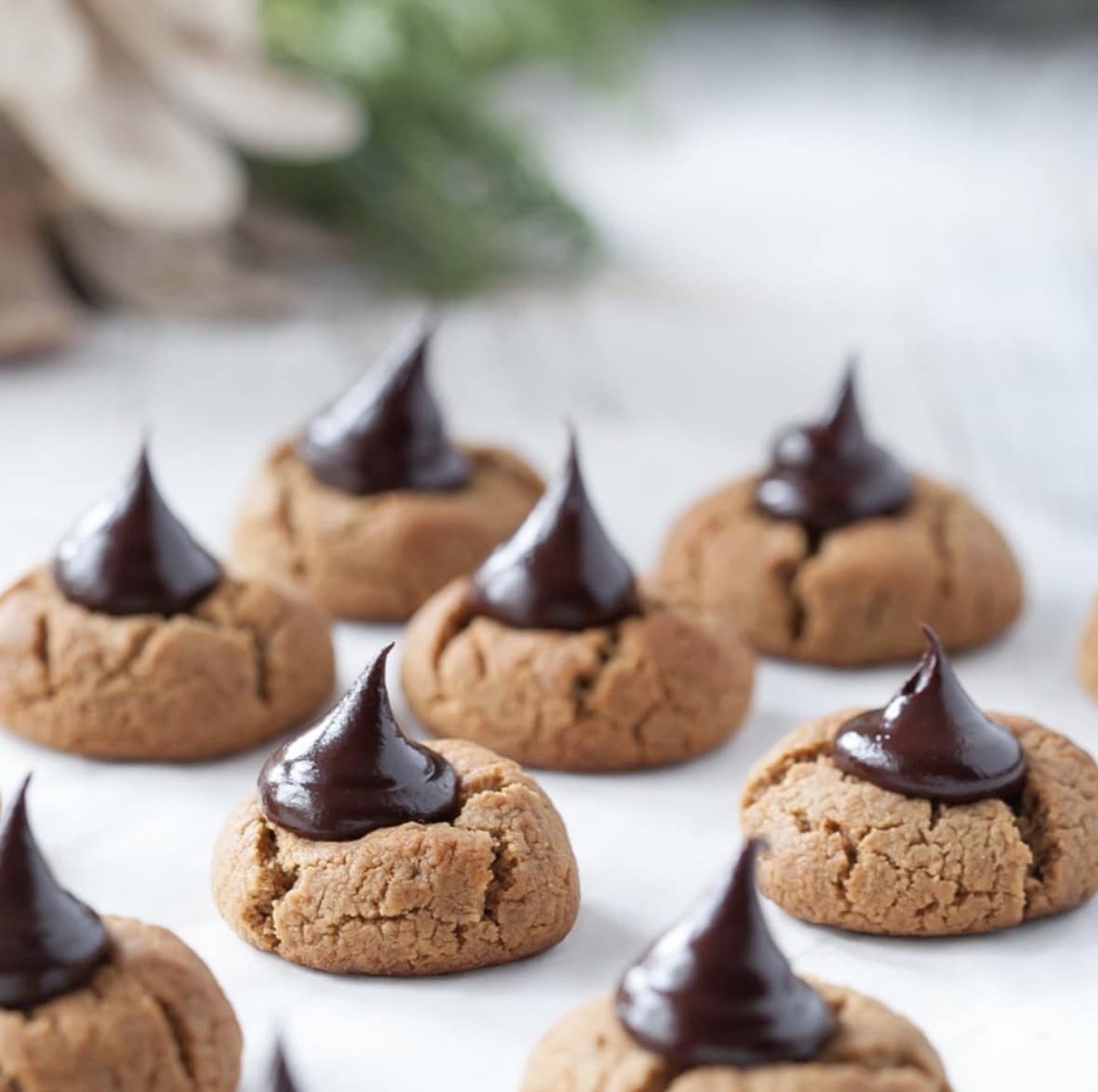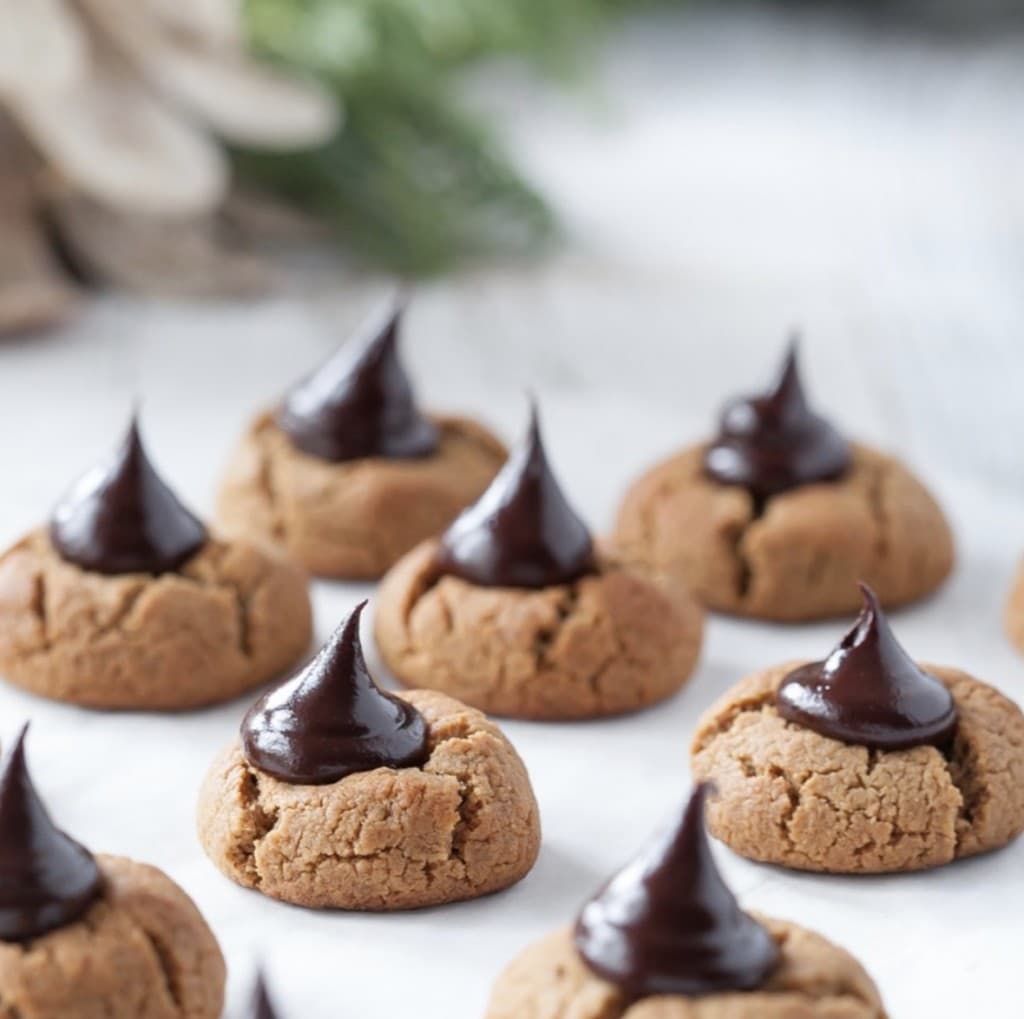 New recipe alert! Click here!
These egg-free and nut-free Blossom Cookies are so fun to make and are lovely to give as a gift or take to your holiday cookie exchange. I melt down chocolate and use a piping bag to make the kisses shape, but feel free to use a square of your favorite dark chocolate or splurge and grab some dark chocolate Hershey kisses!
If you're attending a cookie party, or just love to bake for gifting as I do, make sure to grab a copy of Celebrations too! There are a dozen holiday favorites in there, repurposed to be grain-free and gluten-free!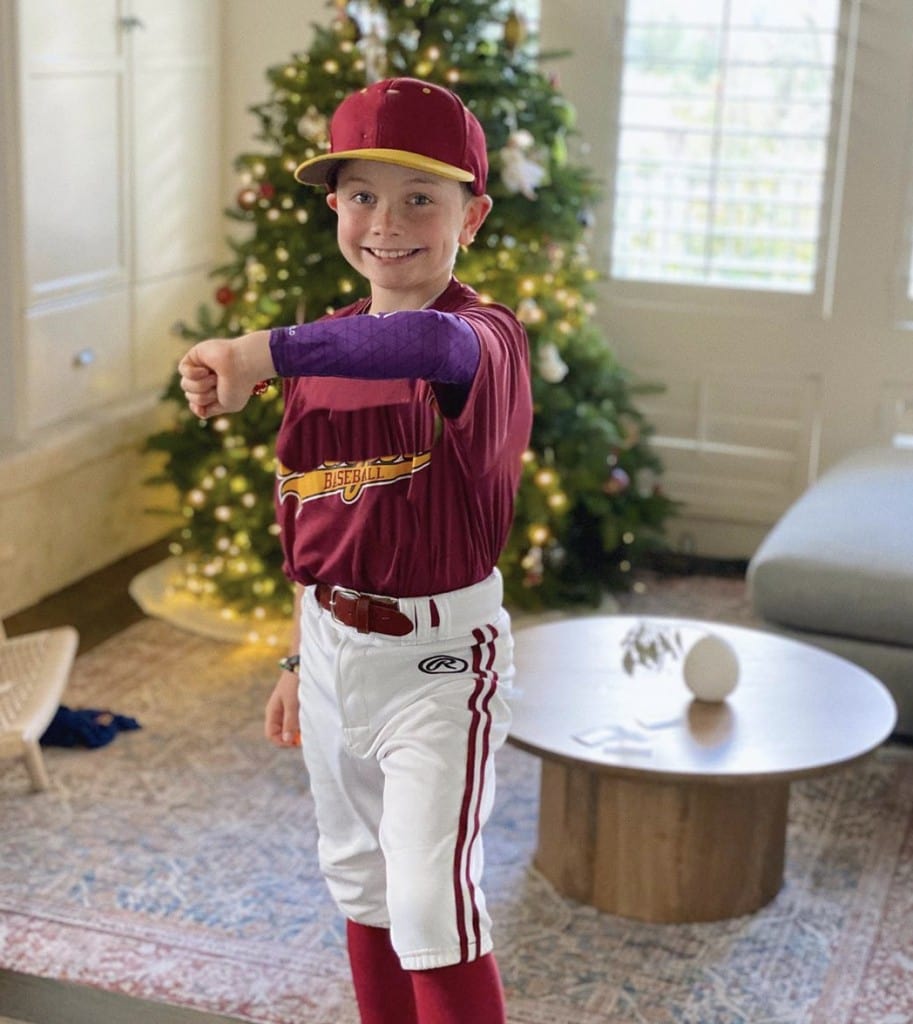 December is IBD Awareness month.
I actually had no idea until Asher asked me if there was a month to raise awareness the day I got home from my 18-day hospital stay.
He had seen some kids wearing pink during October for breast cancer awareness and asked for a pink arm sleeve for baseball to show his support. He asked me what color and what month was dedicated to my disease, so we looked it up.
Purple and December.
He had me order him a purple arm sleeve and when it came last week I gave it to him and he said "mom I'm going to wear this every single day I have baseball. For you." ? I lost it.
My 9-year-old has been through a lot in his short life. He became intimate with death and loss at 4 when he lost his sister. He's watched me have flare-ups and be bedridden, and while thankfully he doesn't remember all the times, he did remember when my postpartum flare with Kezia and of course this one will likely be engrained forever. He was afraid to visit me in the hospital and was petrified of the machines and PICC line coming from my arm. He wouldn't hug me, in fear of hurting me, and has asked so so many questions.
A week or so before I went into the hospital, I was saying his prayers with him and tucking him in and he paused and asked with a very concerned face "Mom. Could you die?" I hate more than anything that his brain even has to process that possibility. And quite honestly, I almost did in the hospital.
I wish his life could be easy and free of pain, but that's not reality.
So instead, I talk with him about resilience, faith, empathy, trust, and that while we may not always understand why we have to go through difficulties -we try to allow God to teach us from it, and help others around us.
This armband moment may be one of my proudest moments yet as a mom. This kid. He has the most empathetic heart of gold. ? I'm having to miss all of his tournament games which breaks my heart, but I'm beaming knowing he's out there playing and supporting his mama.☺️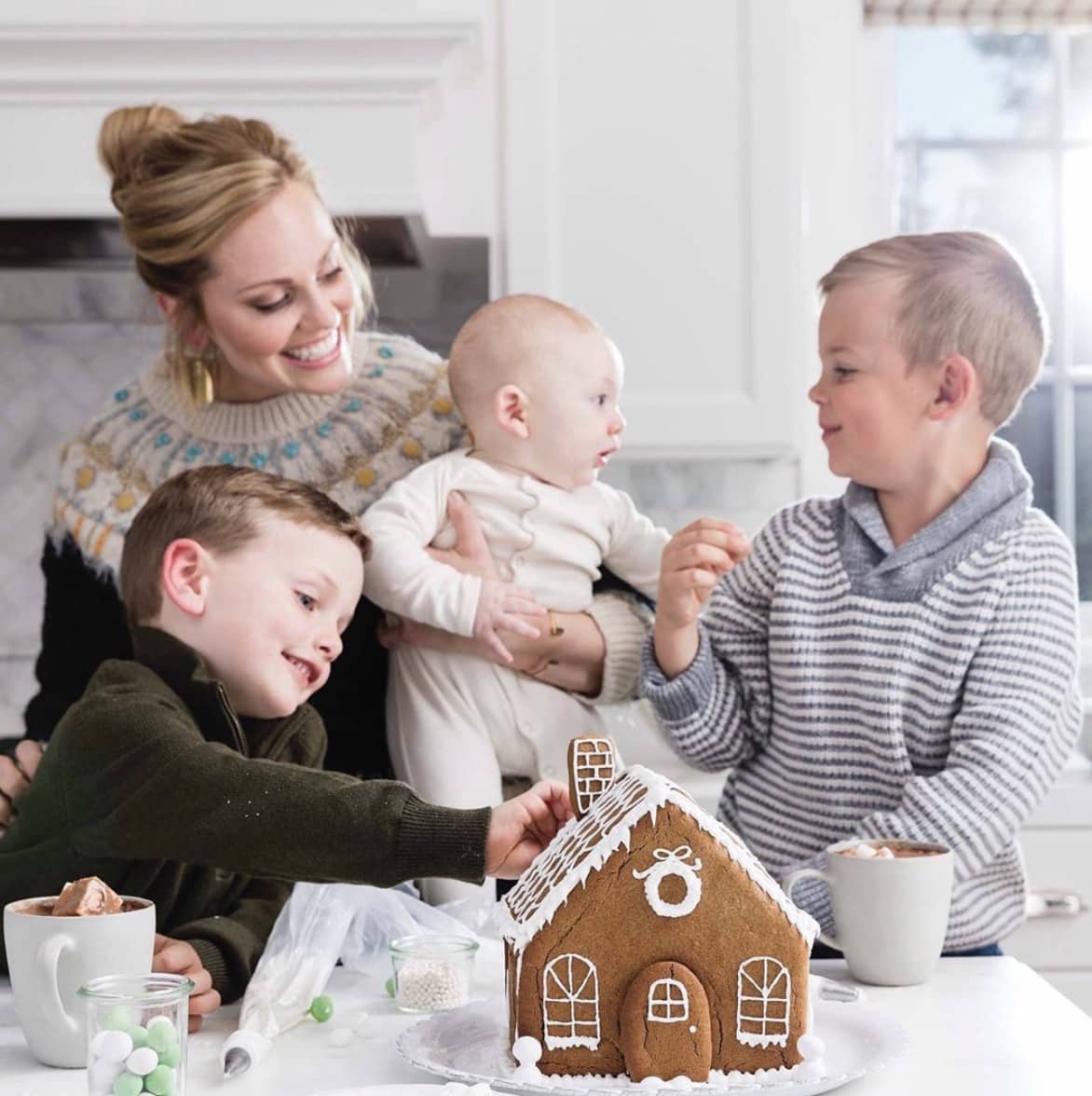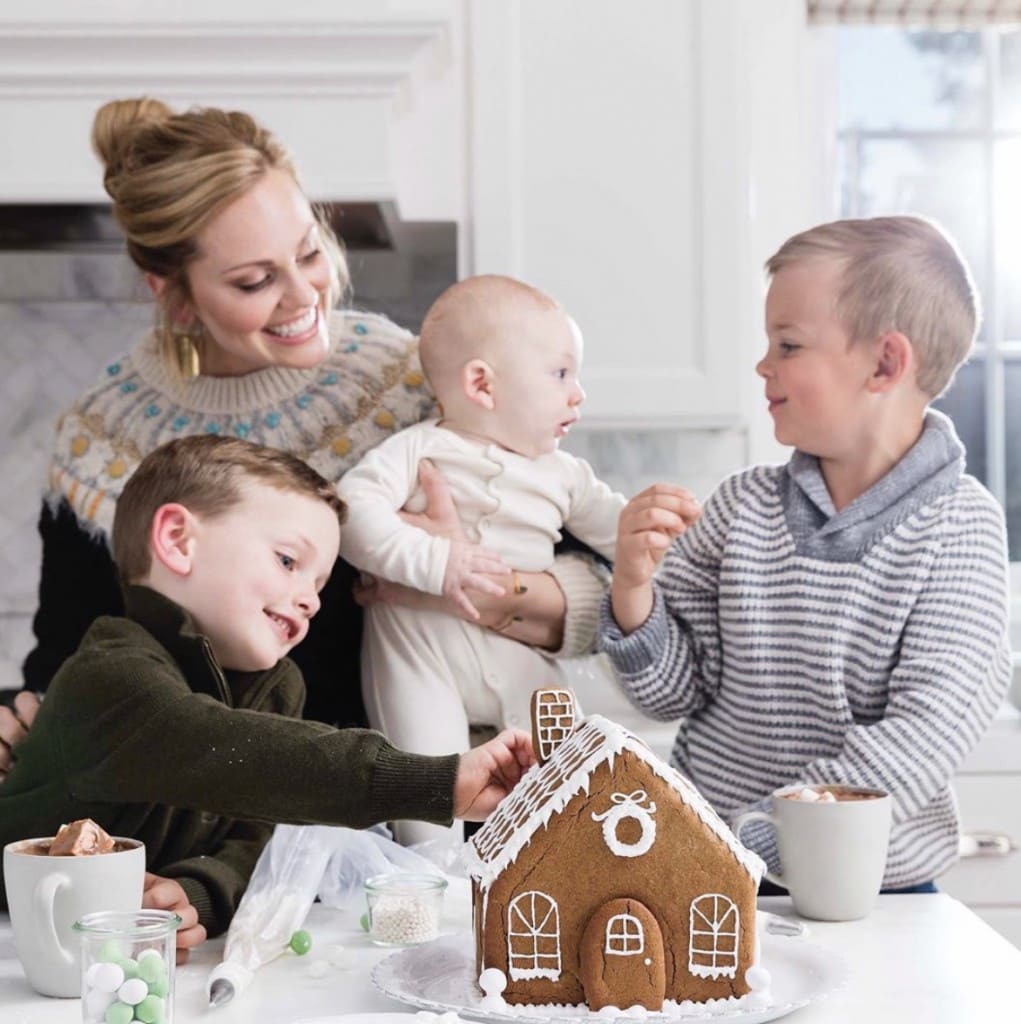 There are few Christmas time activities that I enjoy more than gingerbread house building and my kids are equally obsessed! We usually buy a couple of kits from World Market early in the season and then do 1 homemade one so they can actually have a chance to eat some of it afterward.
???
Before I created this recipe it was so hard to police the kids from keeping the gluten-filled cookies out of their mouths! Now that we have these amazing paleo houses, we have no problem happily snacking and building! If you haven't tried these yet, this is your year! You can use the dough to make gluten gree Gingerbread Men too!
Pro-tip – if you don't want to use royal icing (with powdered refined sugar as your "glue", my homemade marshmallow recipe actually works really well piped into the seams. You just have to work a little quickly before it sets up!
Get the recipe on page 298 of Celebrations and download the gingerbread house templates here to start your own village.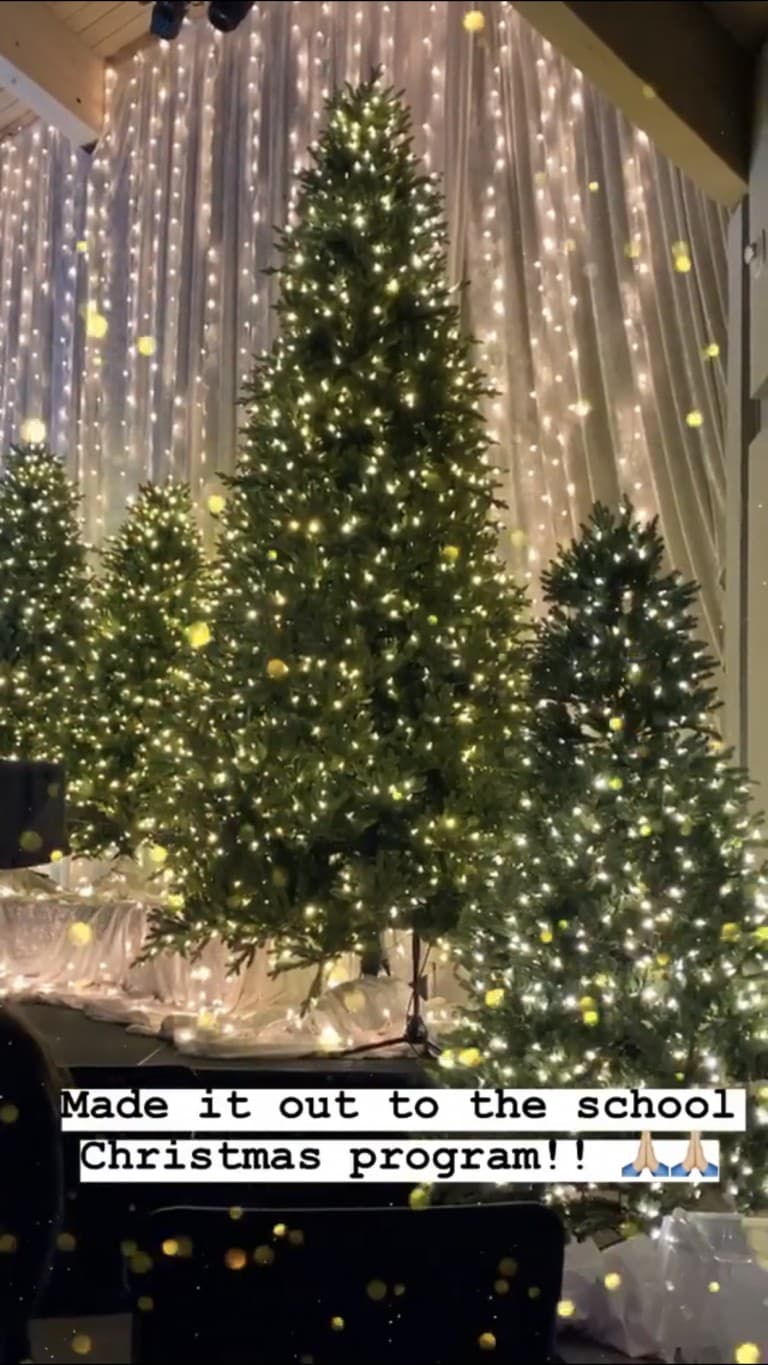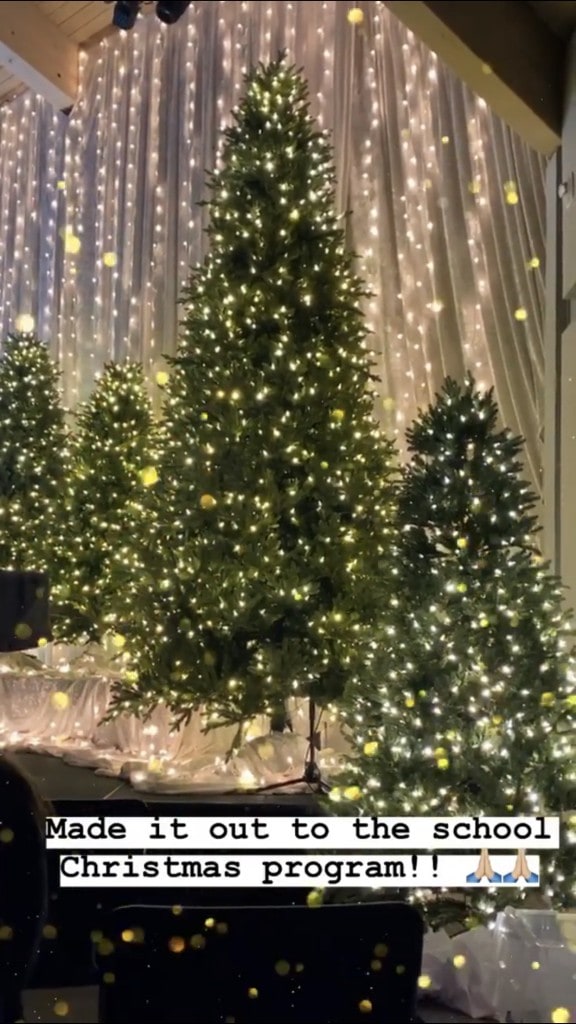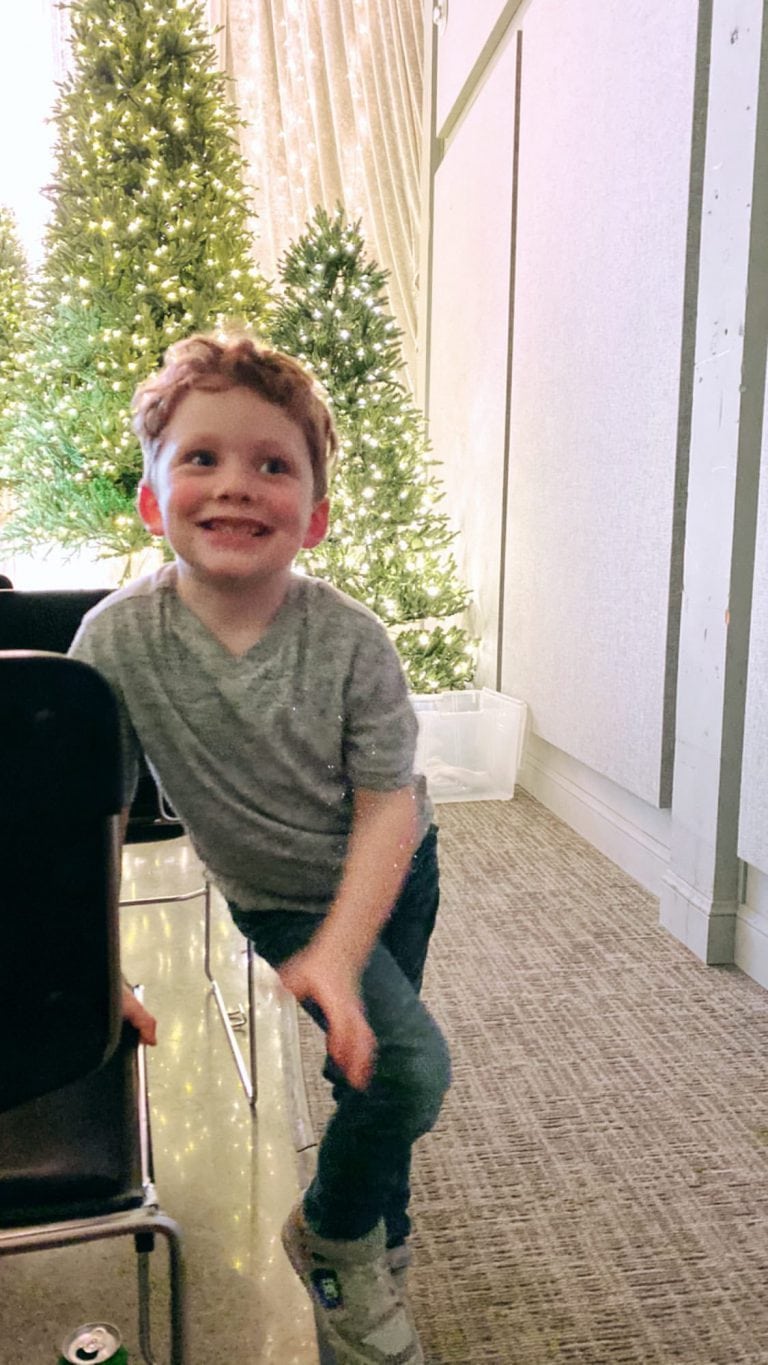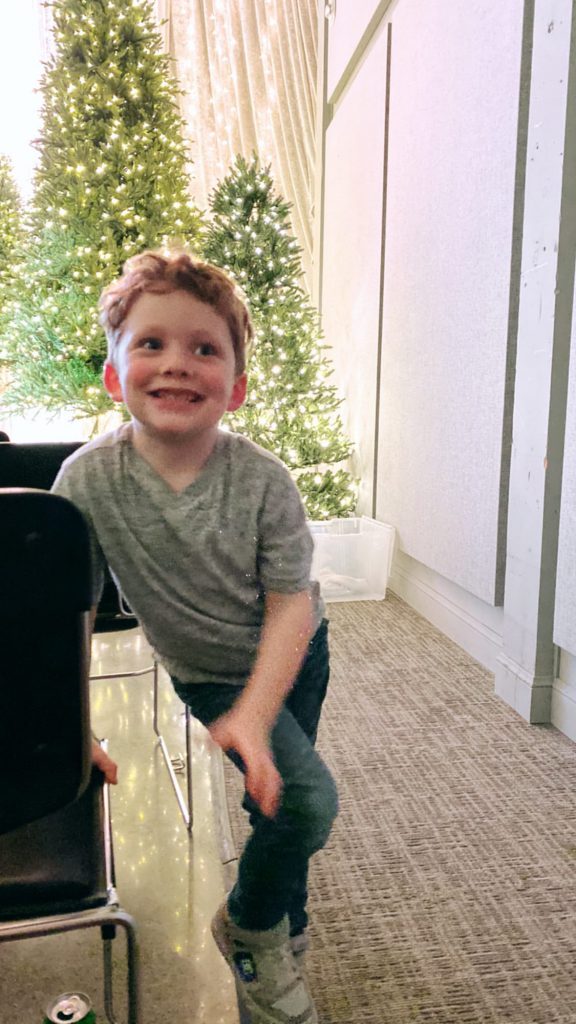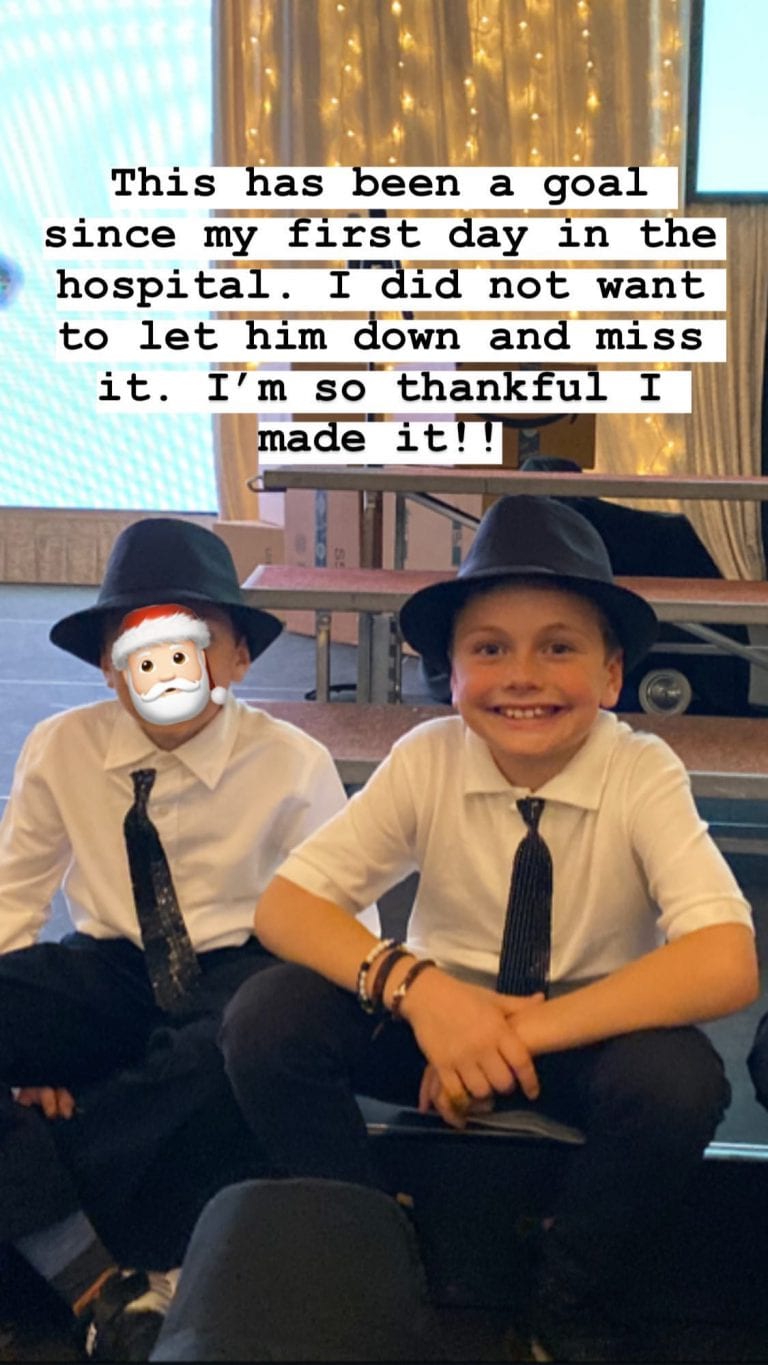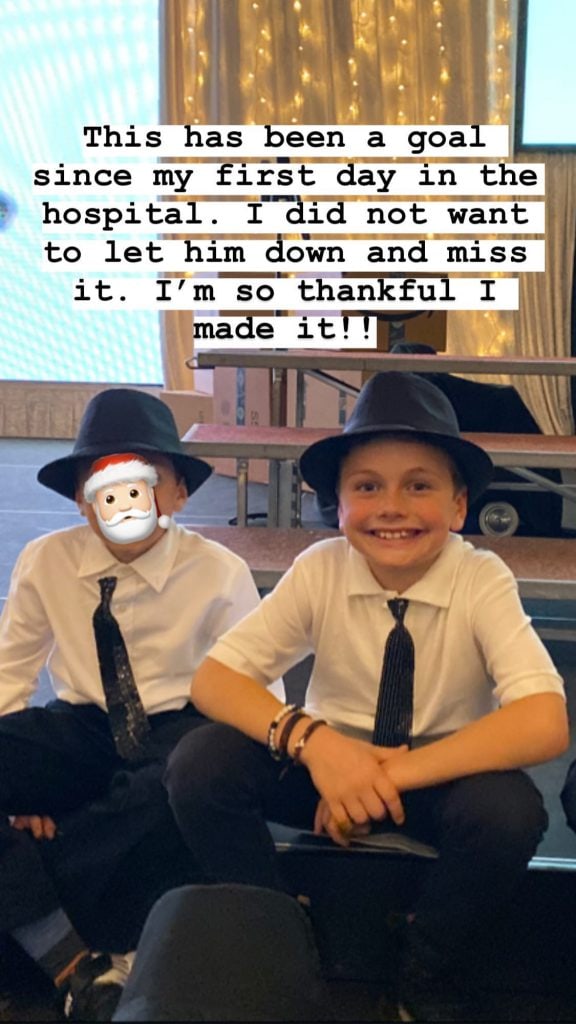 Going to Asher's performance was one of the things I looked forward to the MOST when I got to come home from the hospital.
It meant so much to me to be able to join to support him!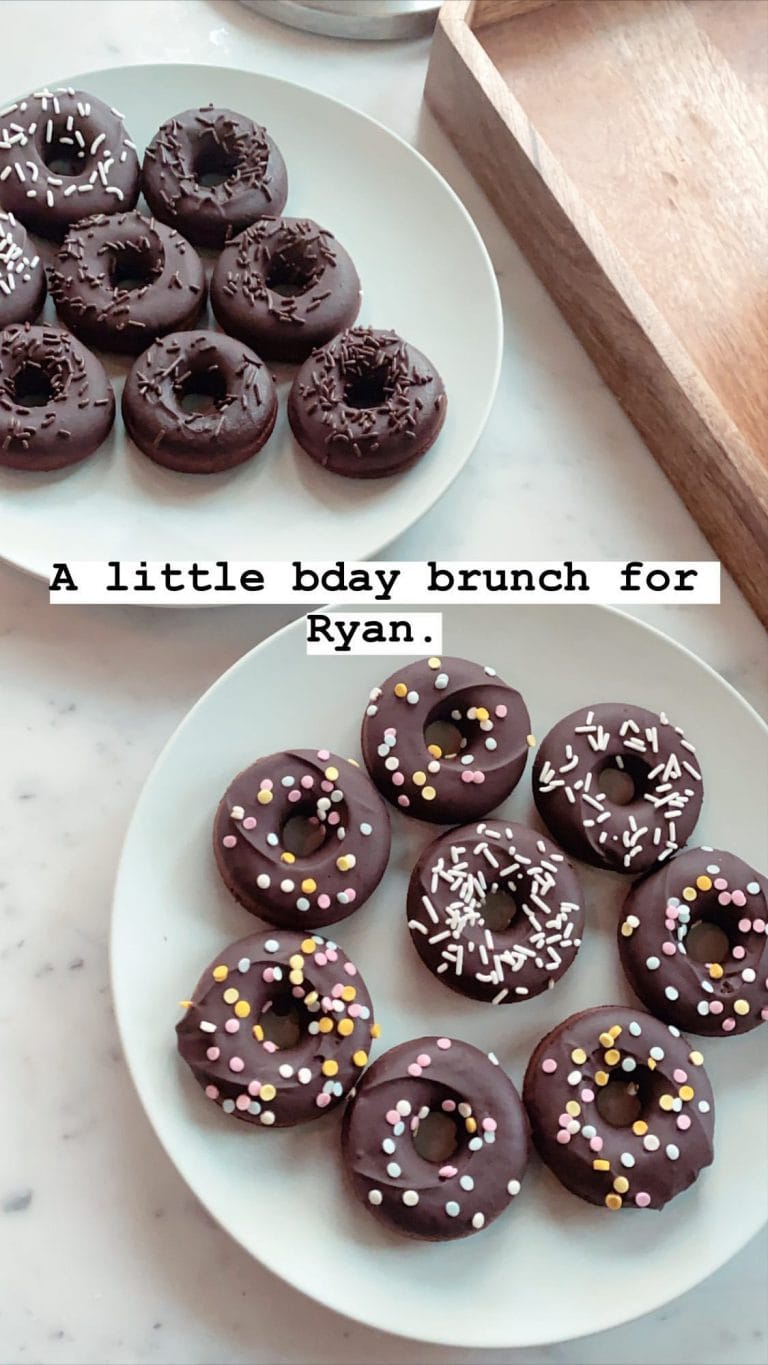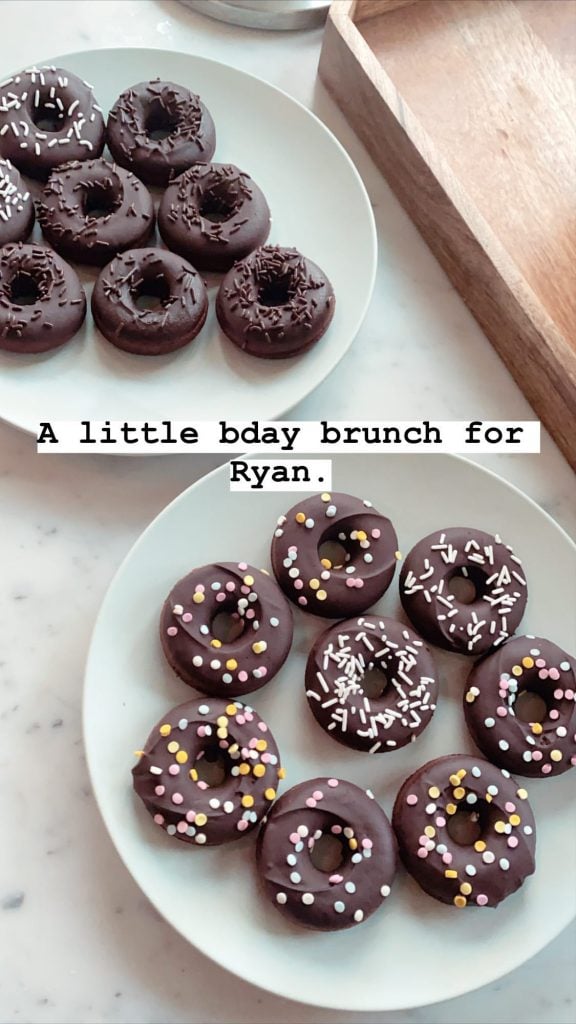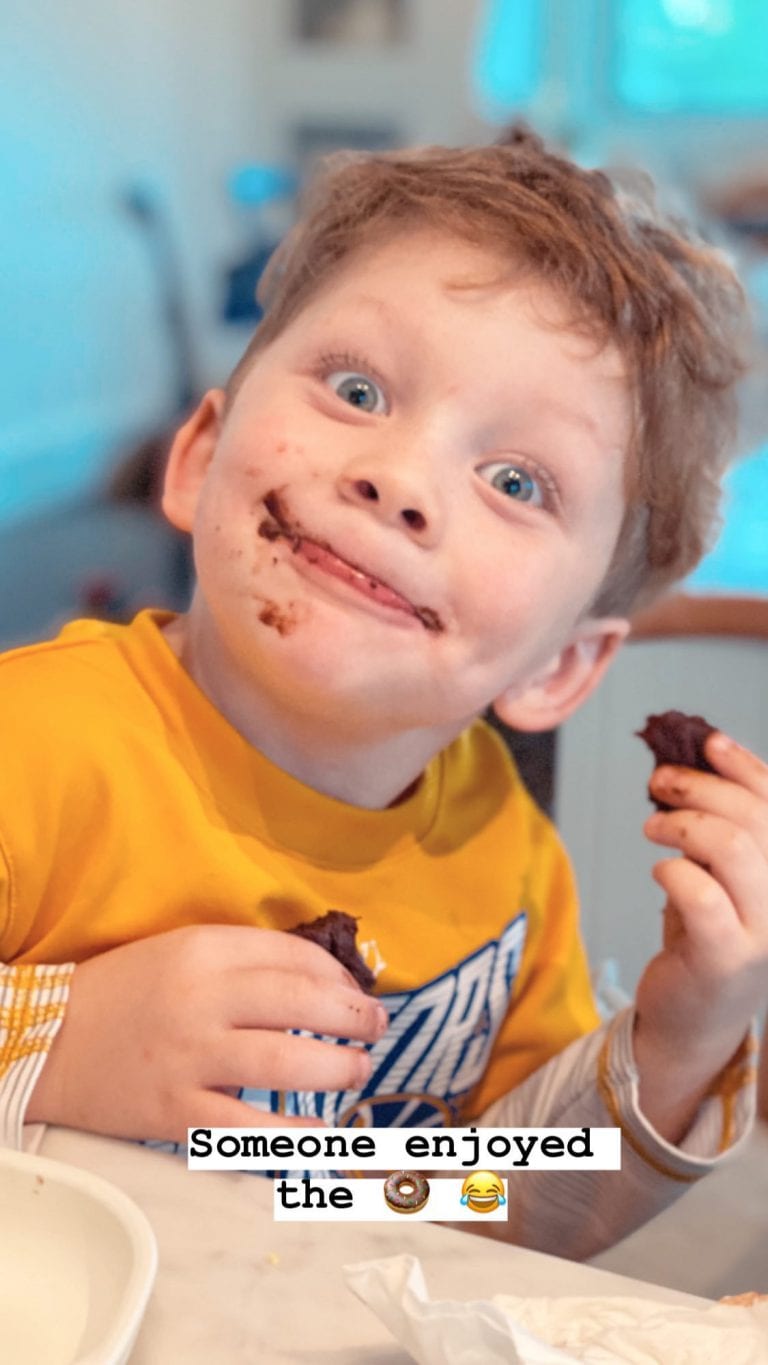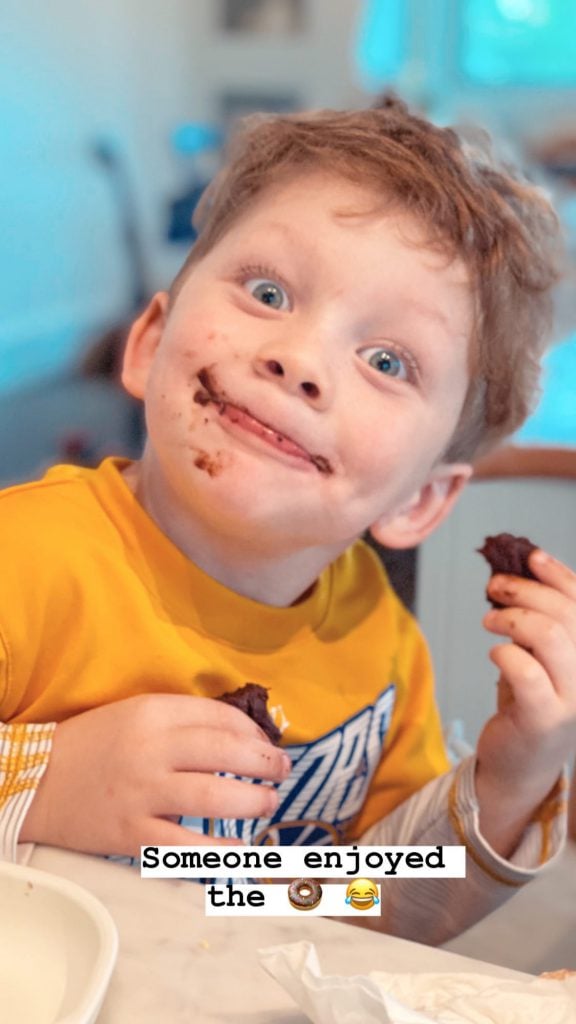 ???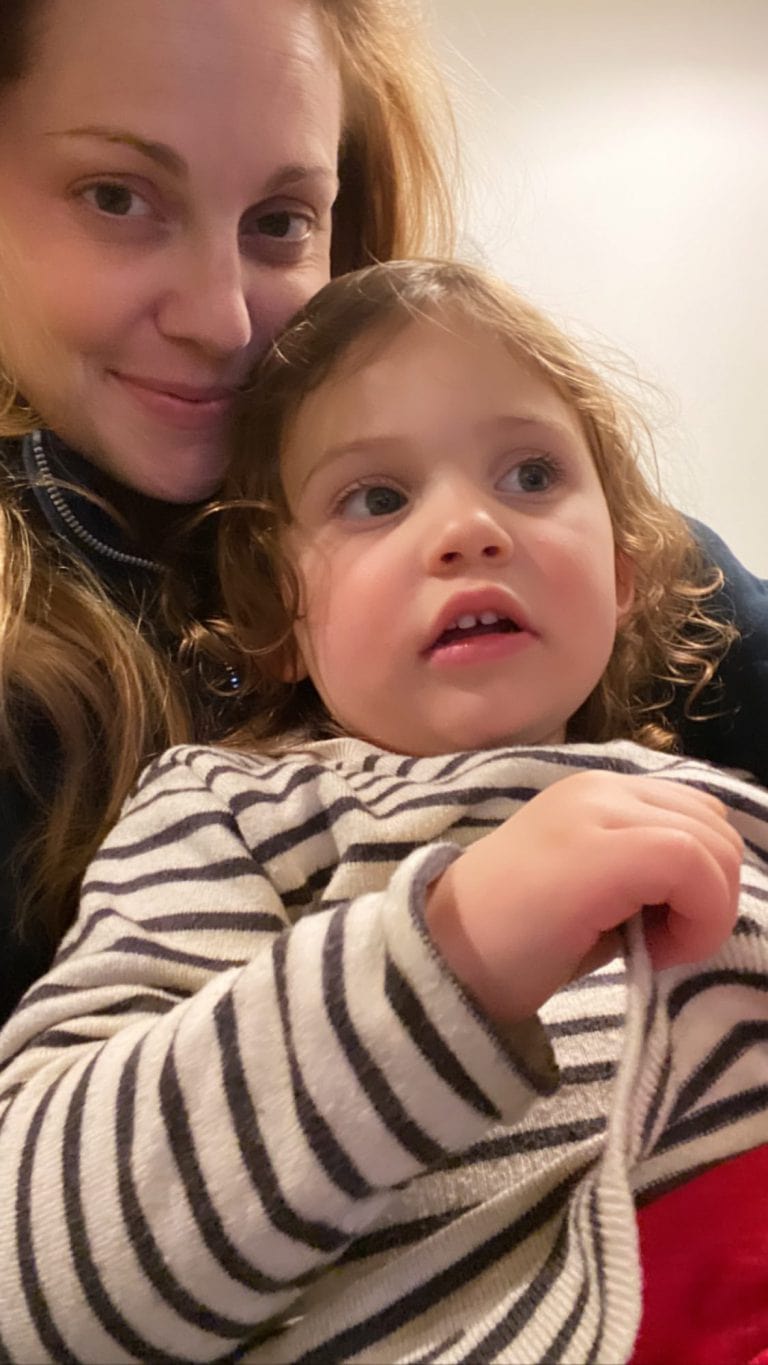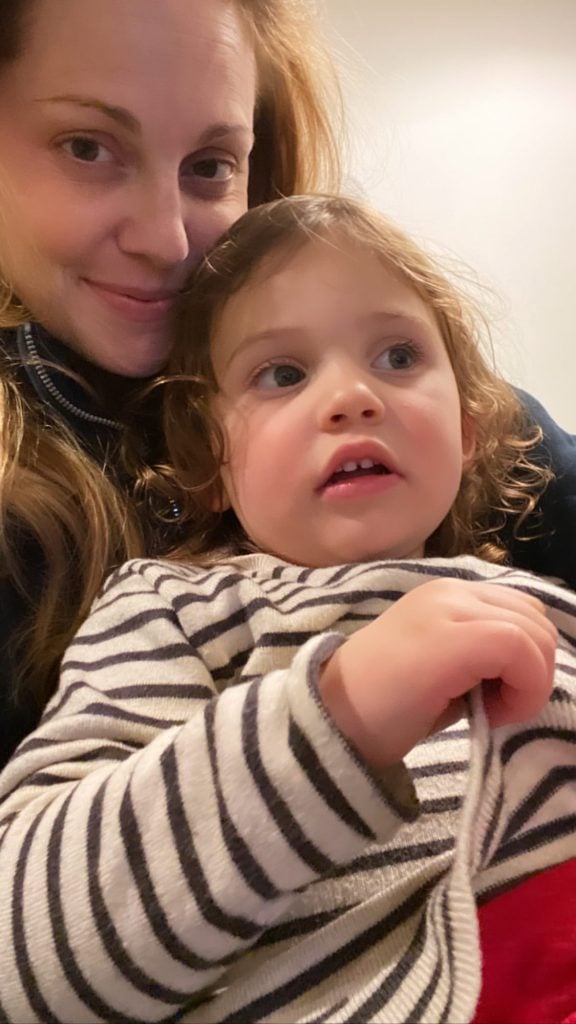 My little girl ?