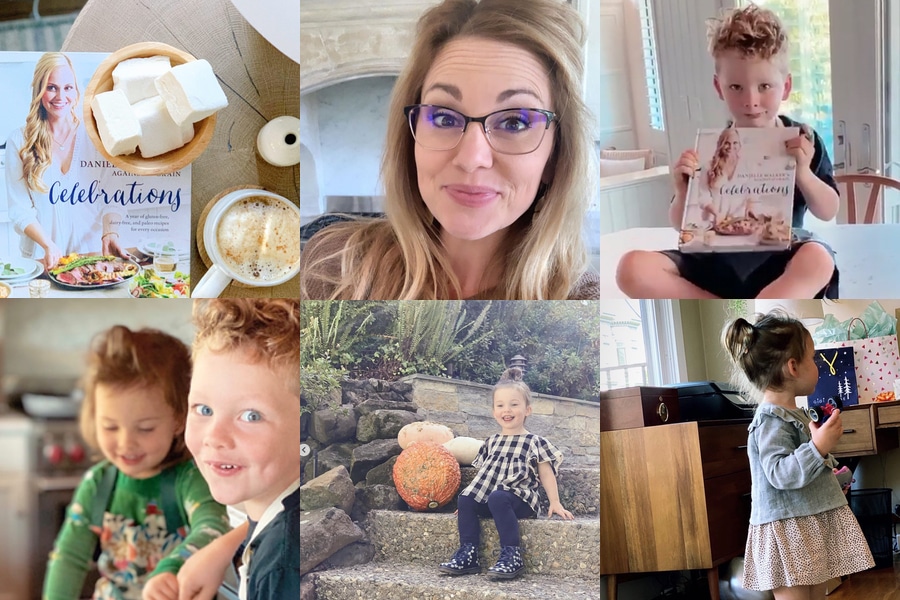 Hello Friends! 🤗
It's my second week home after tour and I've been busy trying to catch up on everything and continue work on new things for you guys! I went to E! News again last week for a super fun segment on all of my Healthier Halloween treats, and we did a fun cookie decorating contest! You'll have to watch the video included. This week's digest have my E! News video, a delicious spin on my favorite pancake recipe, adorable photos of Kezia (as always 🥰), an exclusive recipe from Celebrations, and the instructions for this month's bookclub!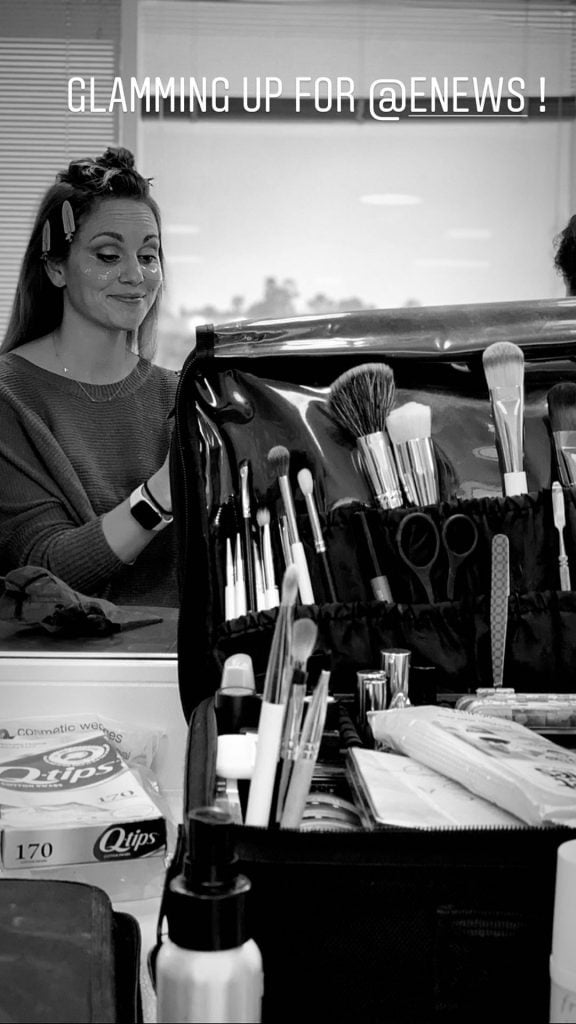 I was on E! News showing healthier, gluten-free and paleo alternatives for spooky Halloween treats!! And I put jasonkennedy and erinlim to the test decorating my nut-free "peanut butter" Spider Cookies.
🕷 🕸 🎃
Watch here!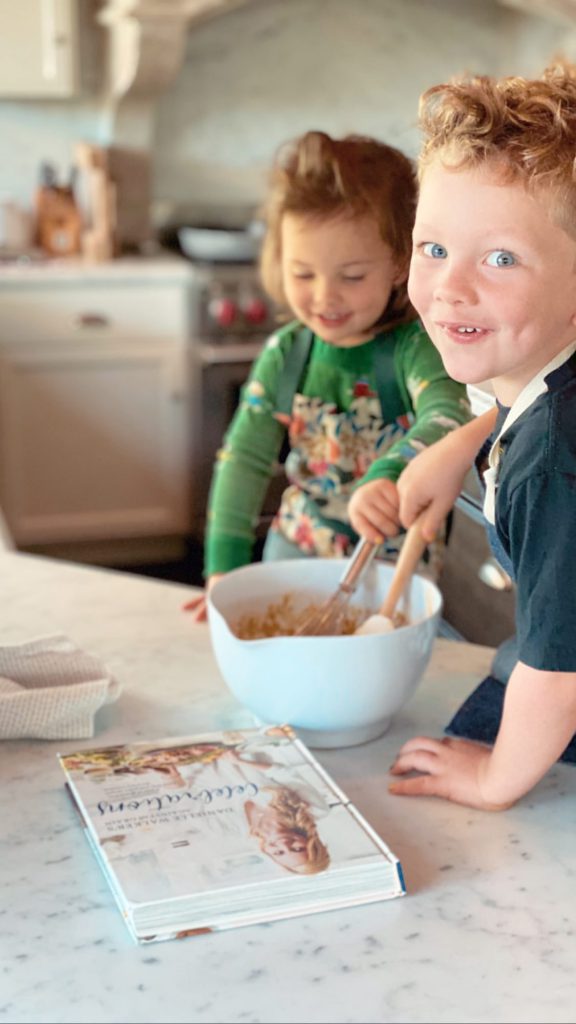 This is my entry for October's October Cookbook Club. Don't worry, I won't let myself win the gift basket. 😉😉😉
Any guesses what movie we're watching in the background?
🎃🍁👻🦇
The kids wanted waffles yesterday so I used my favorite pancake recipe from Celebrations and modified it slightly. Here are the changes I made – let me know if you try them!
Swapped the almond milk for df vanilla yogurt plus added 1/4c almond milk
Added 2T arrowroot (to make them crispier)
"If you buy the book solely for the Bacon Jam recipe, it's totally worth it!" – Debra H on Amazon. 😂😂😂
🥓🥓🥓
Well Debra, I have to agree. But lucky for all of you who don't have a copy yet – I'm going to give it to you here today!! We slathered burgers in it last night, but it's originally from the Thanksgiving chapter of Celebrations and is served over roasted Brussels.
_
Other uses? Anything you can dream of. Sweet caramelized onions and bacon tastes good on practically anything.
_
Biscuits (page 234 or 192) with butter or ghee
Cornbread (page 131)
Burgers
Roasted Veggies
Pan-seared Fish
Grilled Chicken
Stuffed into Jalapeño poppers
Eggs (of any kind! Deviled, sunny side up, scrambled. You name it)
_
Bacon Jam
page @daniellewalker's Celebrations Cookbook
Ingredients
1 1⁄2 pounds thick-cut bacon
1 cup diced shallots
1 yellow onion, diced
4 cloves garlic, chopped
1 tablespoon natural cocoa
powder
1 teaspoon chili powder
1 teaspoon sweet paprika
1⁄2 teaspoon ground ginger
1⁄2 teaspoon ground
cinnamon
1⁄2 cup water
1⁄2 cup apple cider
1⁄4 cup coconut sugar
1⁄4 cup pure maple syrup
Method
Cook the bacon in a large cast-iron skillet over medium heat until crisp.
Remove the bacon from the pan and reserve the bacon grease. Set the
bacon aside to cool, then coarsely chop.
Heat 2 tablespoons of the bacon grease in the same skillet over medium
heat. Add the shallots, onion, and garlic and cook for 5 to 7 minutes,
until the onion is translucent. Stir in the cocoa powder, chili powder,
paprika, ginger, and cinnamon. Stir and cook for 1 minute, or until
fragrant. Stir in the water, apple cider, coconut sugar, and maple syrup,
stirring up any browned bits from the pan bottom. Add the bacon and
bring to a boil, then lower the heat to a simmer. Simmer, uncovered, for
45 minutes, stirring occasionally, until the liquid has mostly evaporated
and the onion is very soft. Carefully transfer the contents of the skillet to
a food processor, or use a handheld immersion blender, and pulse once
or twice to coarsely chop. Set aside at room temperature until you are
ready to serve. Also – See the make-ahead tips in the book!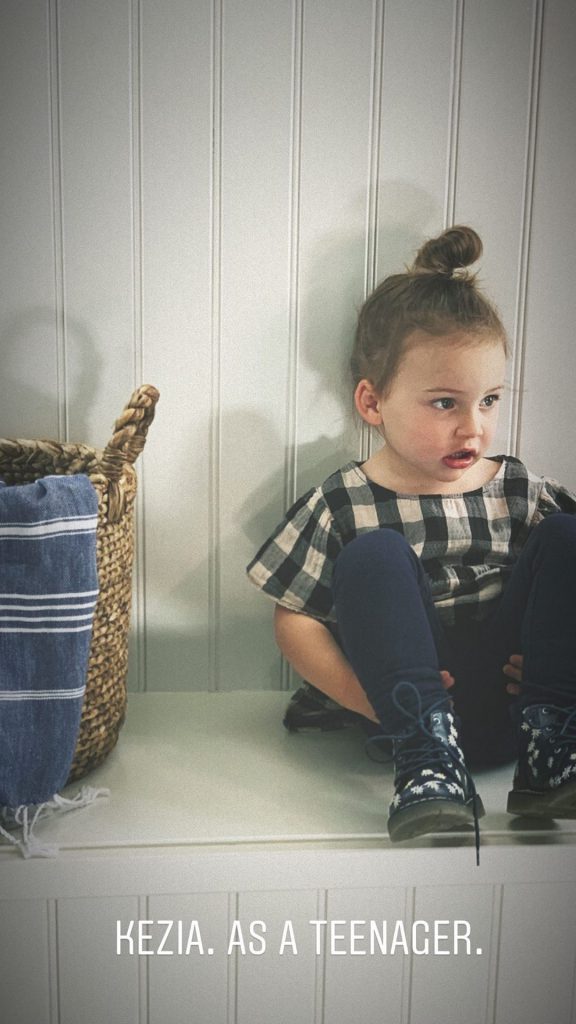 We got festive today.
🍂🎃🍁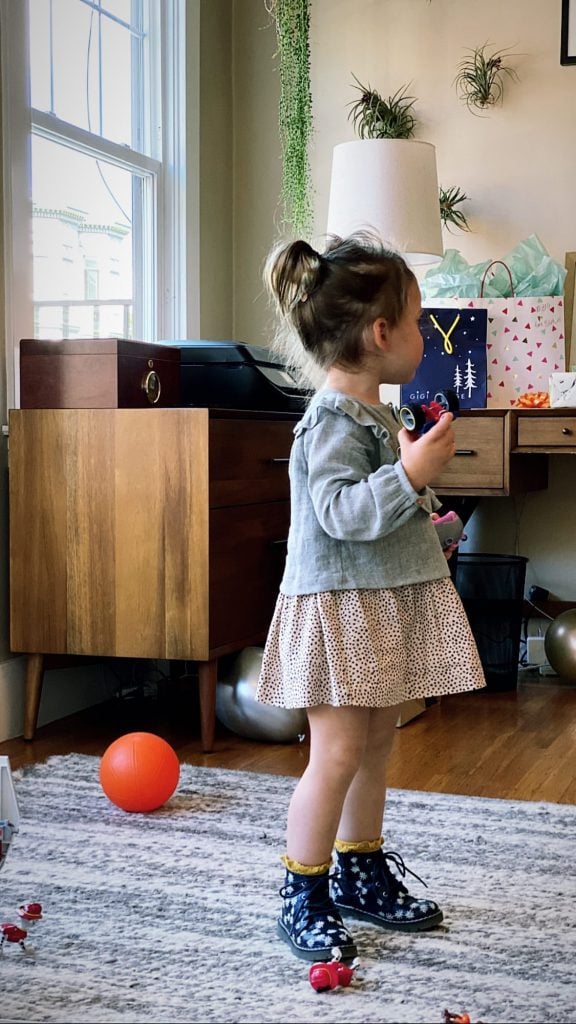 My little girl is looking less and less like a little girl, and more like a teenager! What?!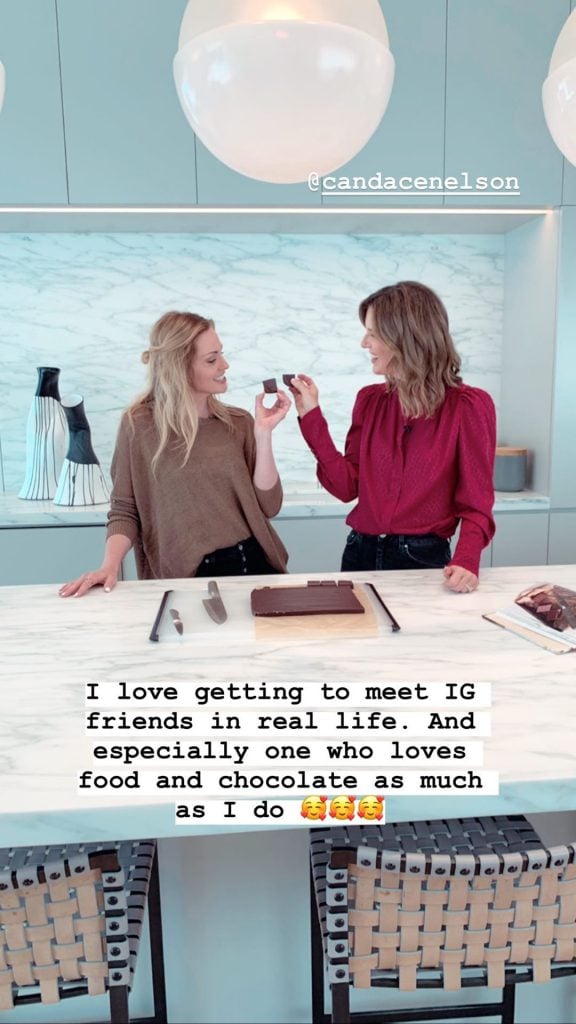 Happy Fallidays Friends!!
🍂 🍁🍂
Yay yay yay it's time for the OCTOBER COOKBOOKCLUB!
🍁
I've been looking forward to this one for so long. For the next 3 months, my book club will be utilizing my gatherings and holiday cookbook Celebrations (honestly my fave book I've ever written), and I'm SO excited. I love this book because it's full of gluten-free, dairy-free and heathy versions of the nostalgic food that comes along with holidays and celebrations (ahem real-bread Turkey Stuffing, Pumpkin Pie, Apple Pie, Gingerbread Houses, Marshmallows, EggNog, and so so much more – but the recipes are so delicious that we also use them throughout the year, any day of the week.
🍂
I put together the perfect Autumn dinner menu from my Celebrations to kick things off! I took the Roasted Autumn Harvest Salad (if you haven't roasted fruit before adding it to a salad – DO IT), and paired it with the Pumpkin Soup with Sausage and Sage and grain-free 'Corn' Bread.
🍁
You have the entire month to cook from the book and snap photos! You can be festive and use the Fallidays menus – Halloween, Autumn Dinner Party, or Thanksgiving, or just have fun and make anything you want from the entire cookbook! Don't have a copy yet? It's only $16 on Amazon right now.
🍂
I can't wait to see what you make, what you pair it with, and how you serve it! Get creative with your photos and have fun!
RULES FOR ENTRY
* Make any dish from my Celebrations cookbook. Snap a photo of the finished dish WITH the book cover in the photo.
* Post the photo to your Instagram page (NOT stories) AND/OR to your Facebook page.
* Include #dwcookbookclub, @DanielleWalker and #CelebrationsCookbook in the caption
* Post as many photos of different recipes as you'd like, but multiples will only be counted if they are separate posts!
* 3 of you will be chosen to win a copy of my Eat What You Love cookbook plus a super awesome gift basket of my favorite things! * *See my Instagram highlights for questions about private accounts and international friends