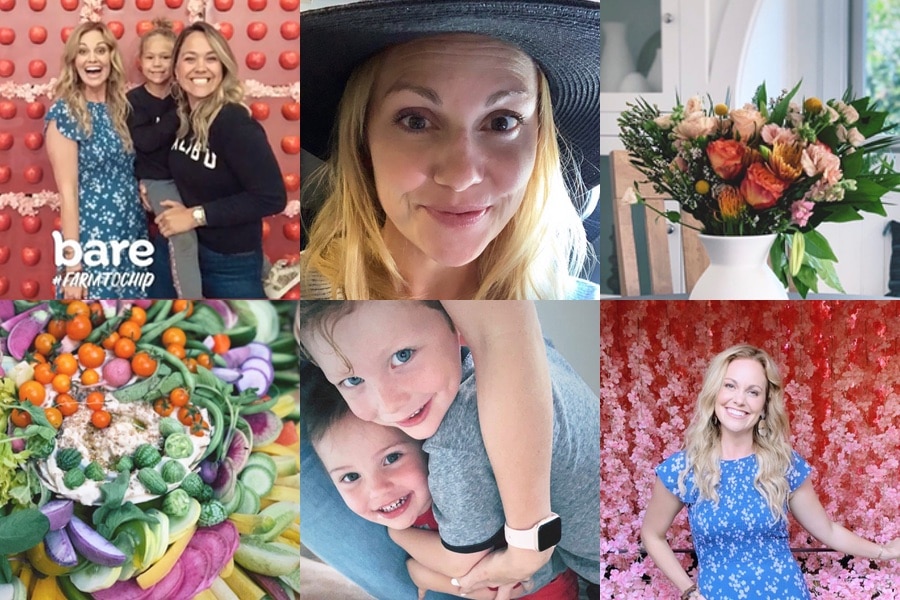 Hi everyone!
Today marks the first day that I join Angie on tour, and we are so excited to see everyone! It's going to be a busy next two weeks, but it's going to be full of amazing memories with two of my best friends and everyone joining us! This digest is loaded with lots of goodies! You will read some of my vulnerable thoughts on working and traveling as a mom of three and what I prepped for my week away. You will also find a recap of my event with Bare Snacks and a look at my time in Nashville so far!!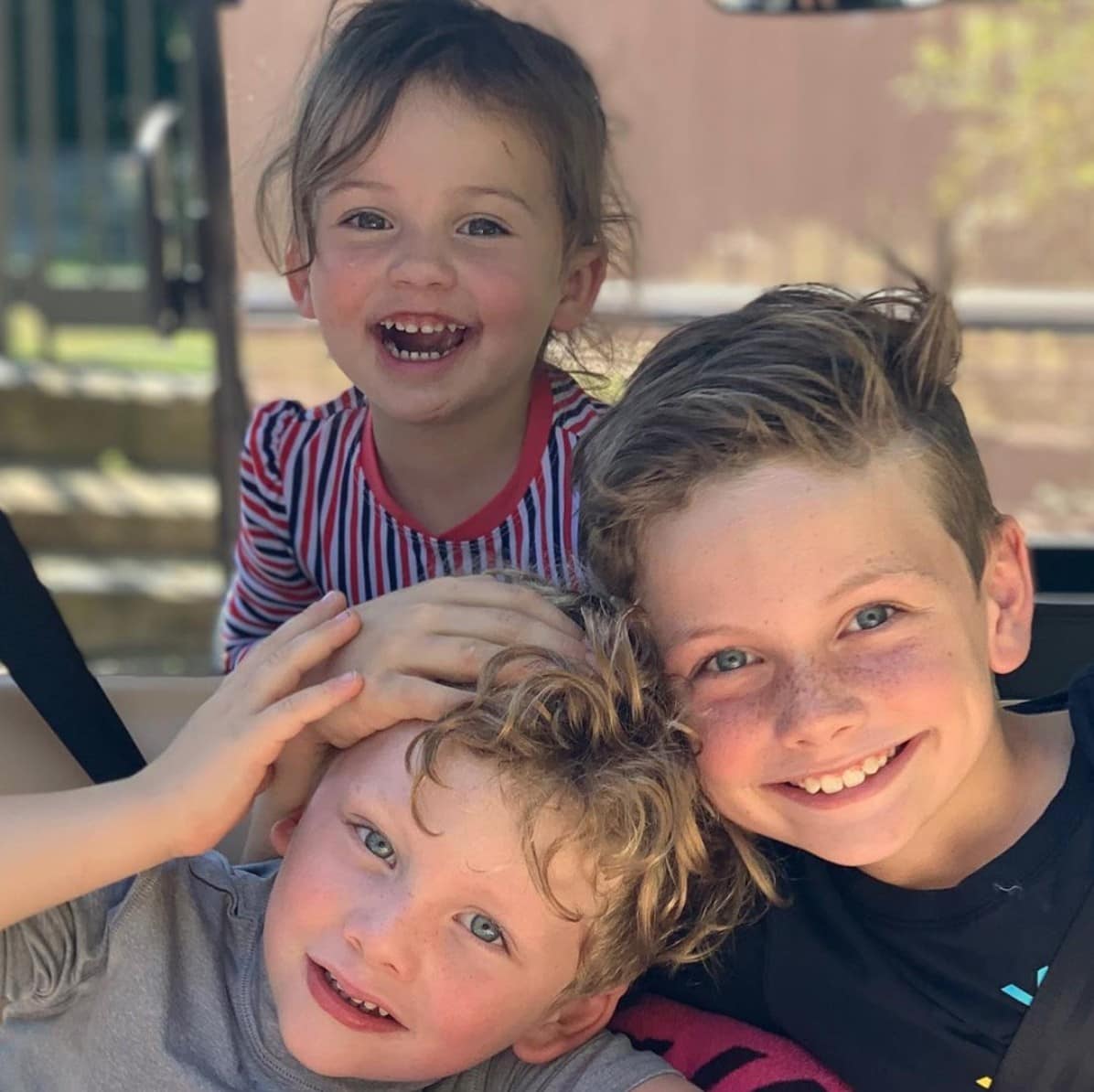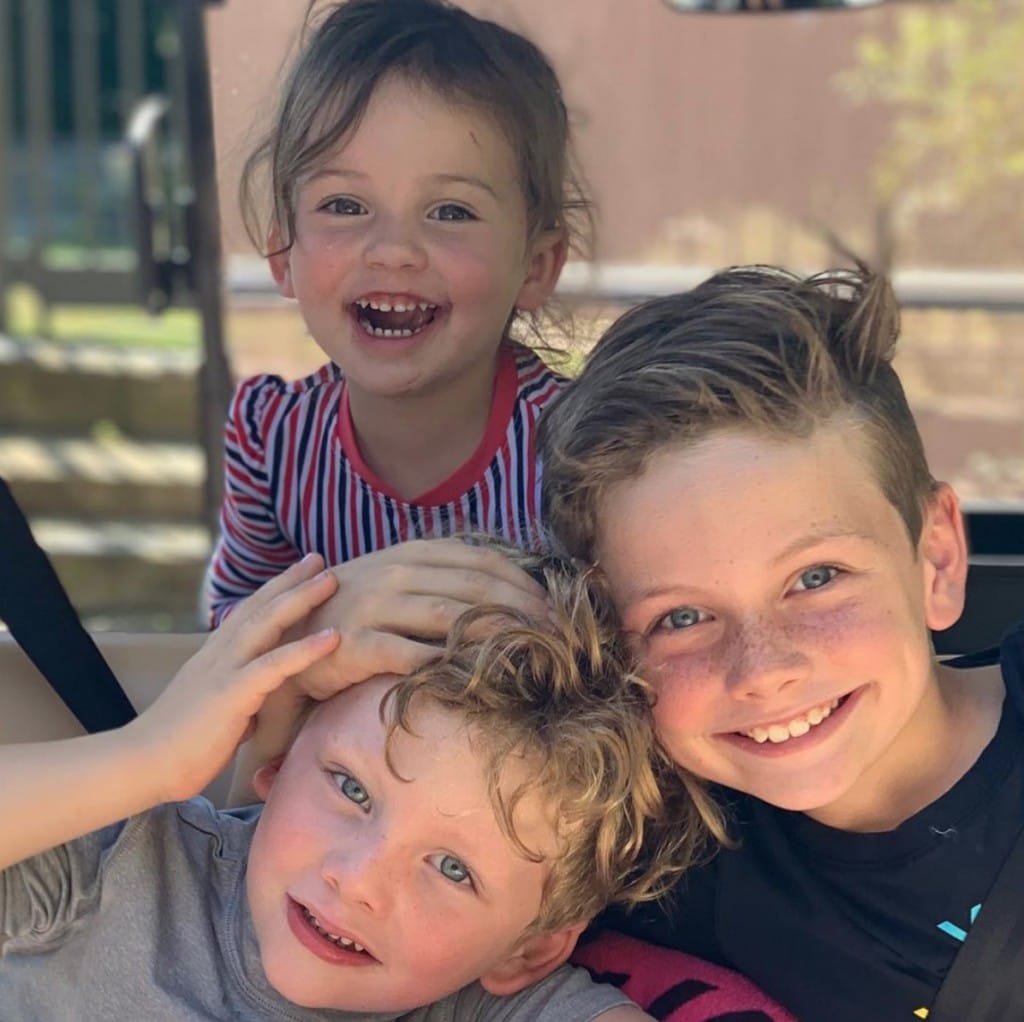 Real talk here.
Leaving these faces is excruciating each & every time I take a trip. Whether it's an overnight to LA or a week on a bus for a speaking tour.
I so so enjoy getting to meet you guys & hear your stories first hand. Those moments are what keep me inspired to keep at it. But it's hard. The work I get to do feels like a huge privilege & a sacrifice all at the same time.
Ryan & I sit down with every opportunity to speak & decide if we think it can make an impact & if people can be helped by my story. I've said "no" to much more in the past 4 years since our family has grown than I used to. Sometimes it's just not worth it. And in reality, I know that my travel which ends up adding up to no more than 3-4 weeks total a year is nothing compared to other parents who travel weekly for work, are deployed, or live in a different state than their kids for various reasons.
FaceTime is invaluable, but it's not a warm snuggle. Knowing your kids are in the perfectly capable & loving hands of their daddy & grandparents sets your mind at ease, but it doesn't give you the sweet bedtime stories or school drive conversations.
If I'm honest, I think they'll be fine and I'm more worried about myself! I worry they'll remember me leaving & resent it. Or I'll look back & wish I wouldn't have missed these days. Or that others looking in will think I'm a bad mom. I know none of that is true, but it's still there.
To all the working & traveling parents – here's what I tell myself over & over: You're showing your kids what it looks like to believe in something so passionately that you sacrifice to see the word spread & others helped. Your kids will watch you & want to be like you when they grow up. It's ok to show them you're sad when you leave, & that they can be too. It's ok for you both to cry. You will come back. And they'll remember the time you're with them; not the time you're not. The days, week, or weeks will go quickly. They'll be engrossed in their normal routine & they'll barely miss you. And the reunion will be super sweet.
Also, I stocked the freezer with soooooo much food (see my tour prep highlight on Instagram) so I know they'll be thinking about me constantly ????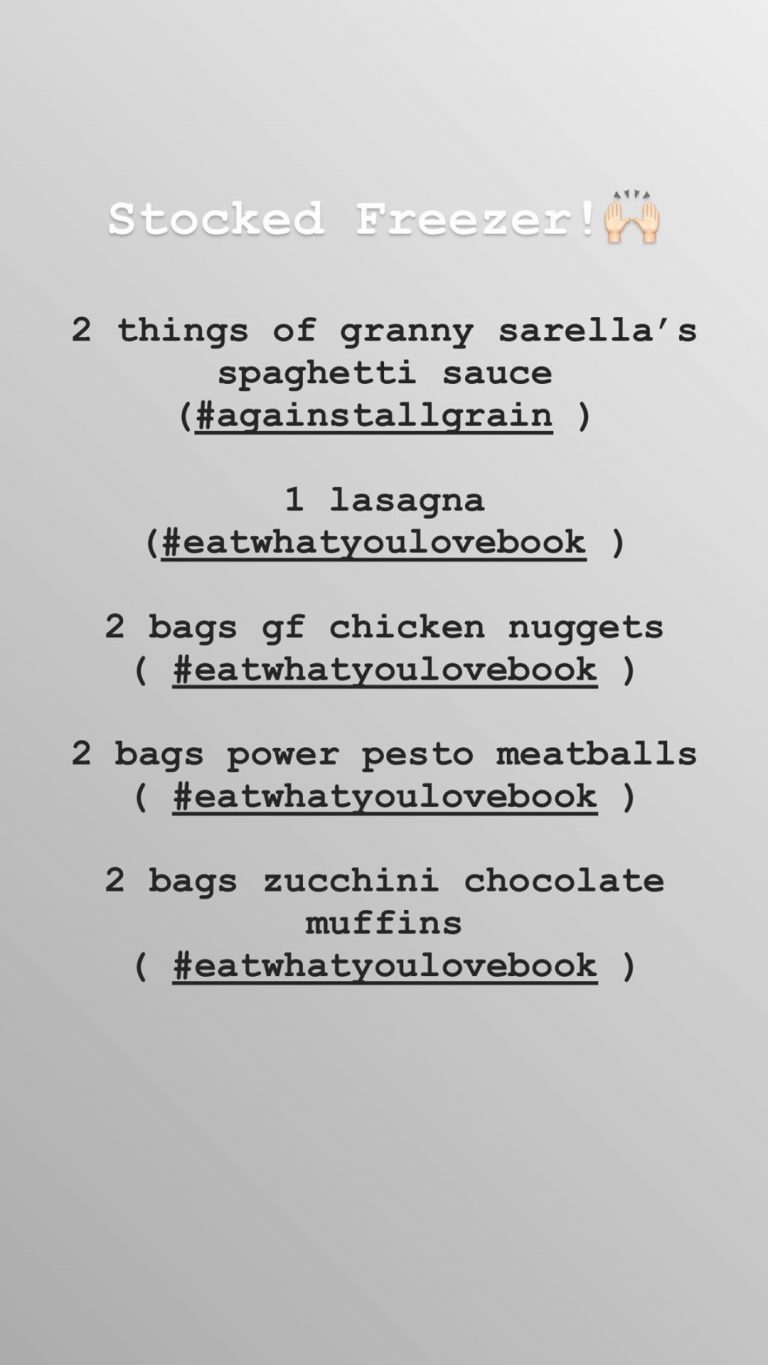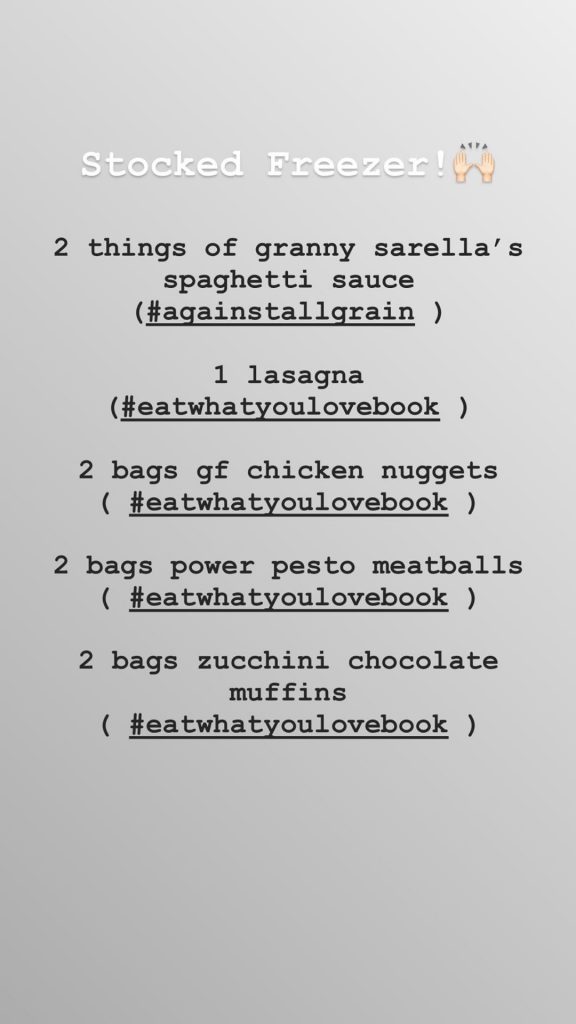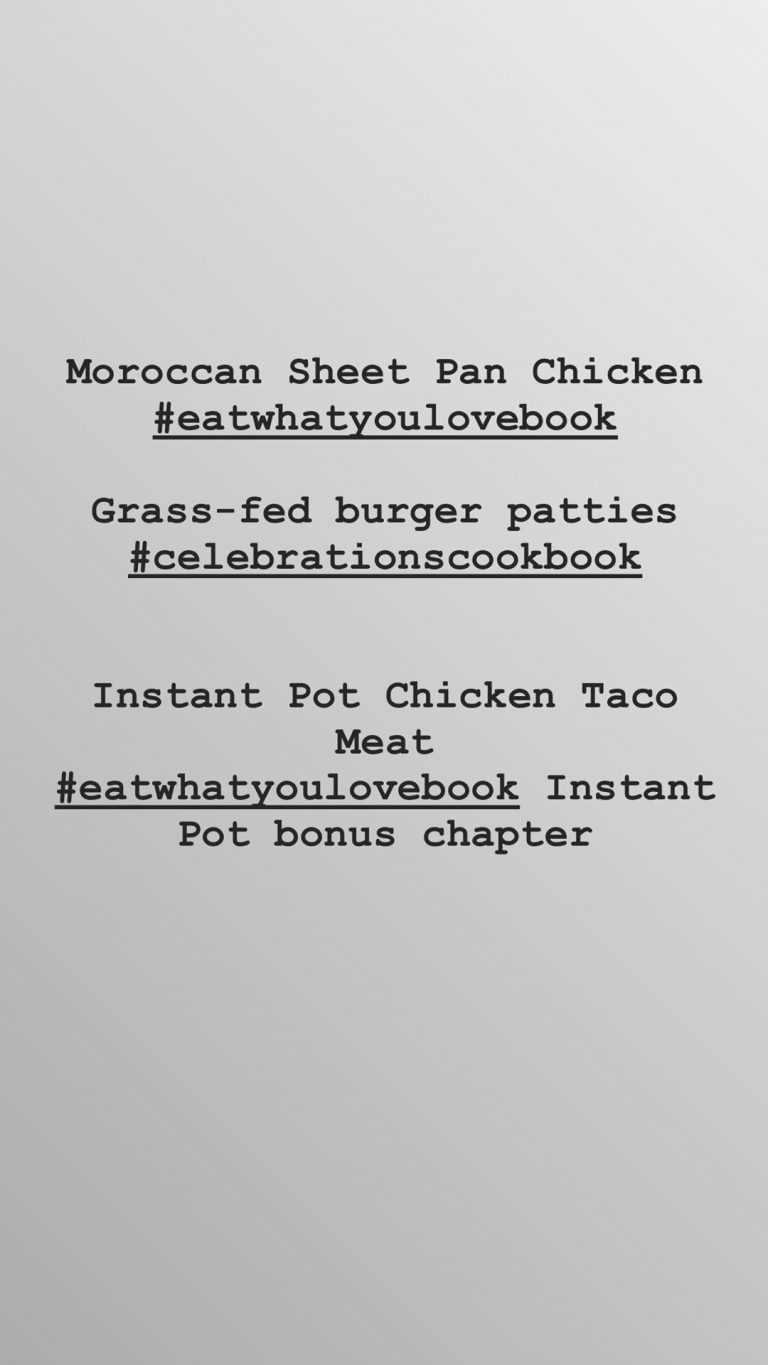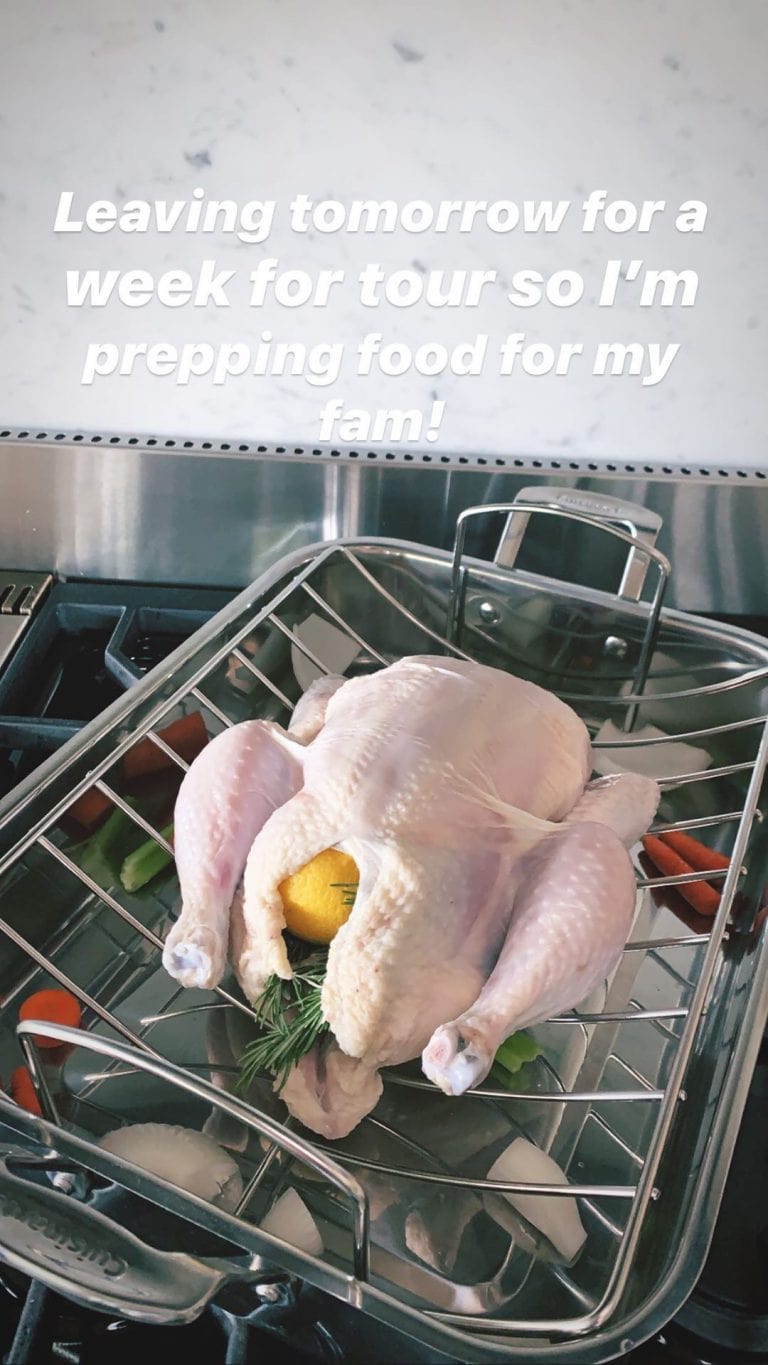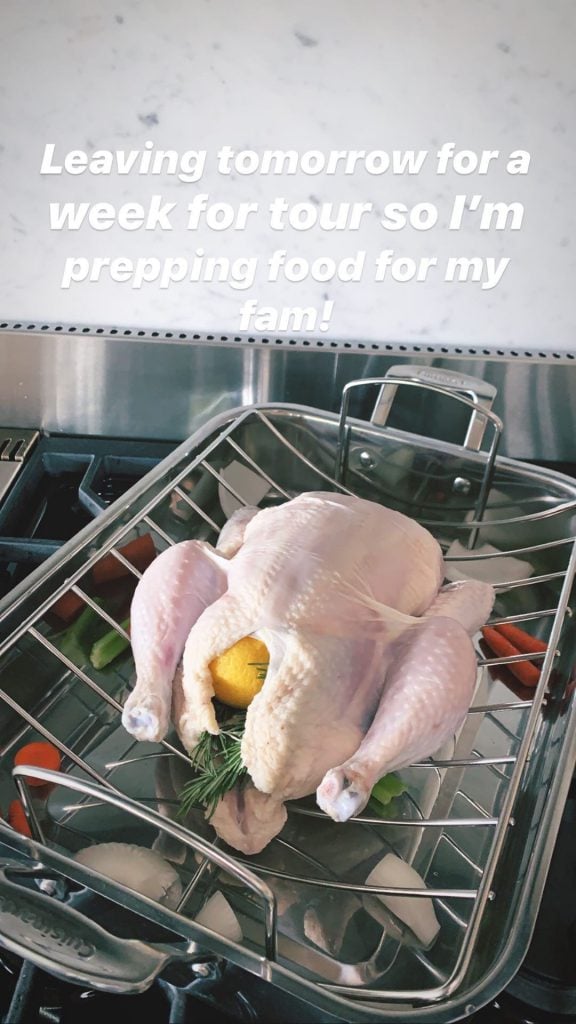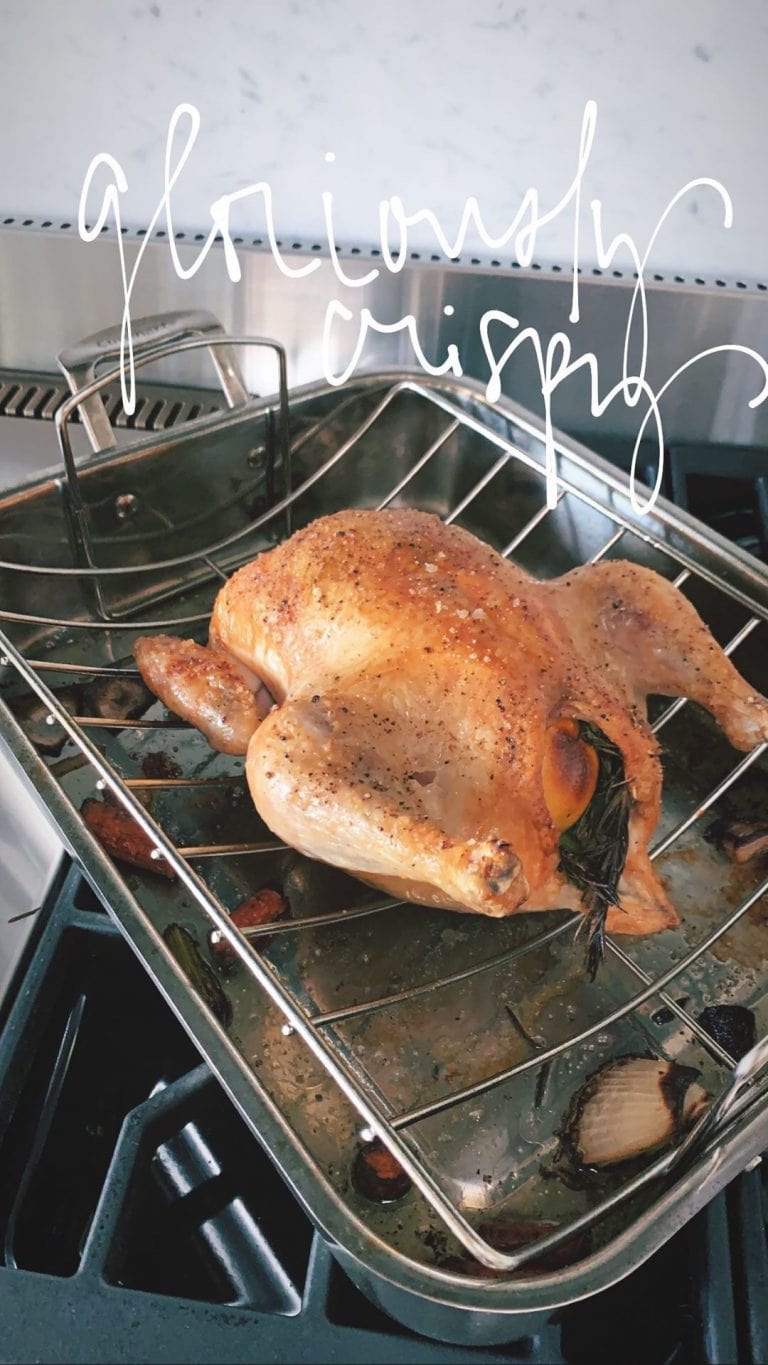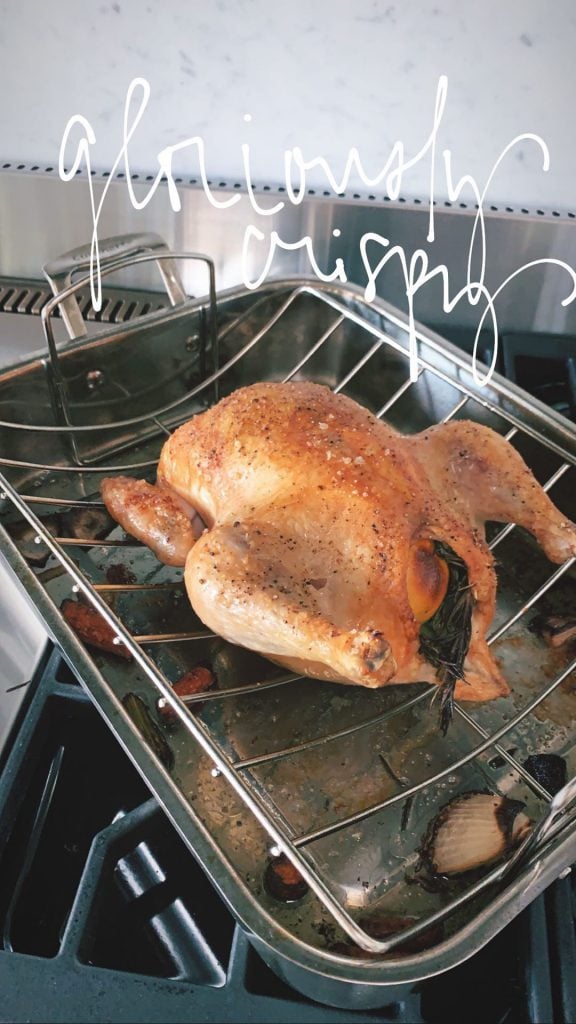 Perfection! ??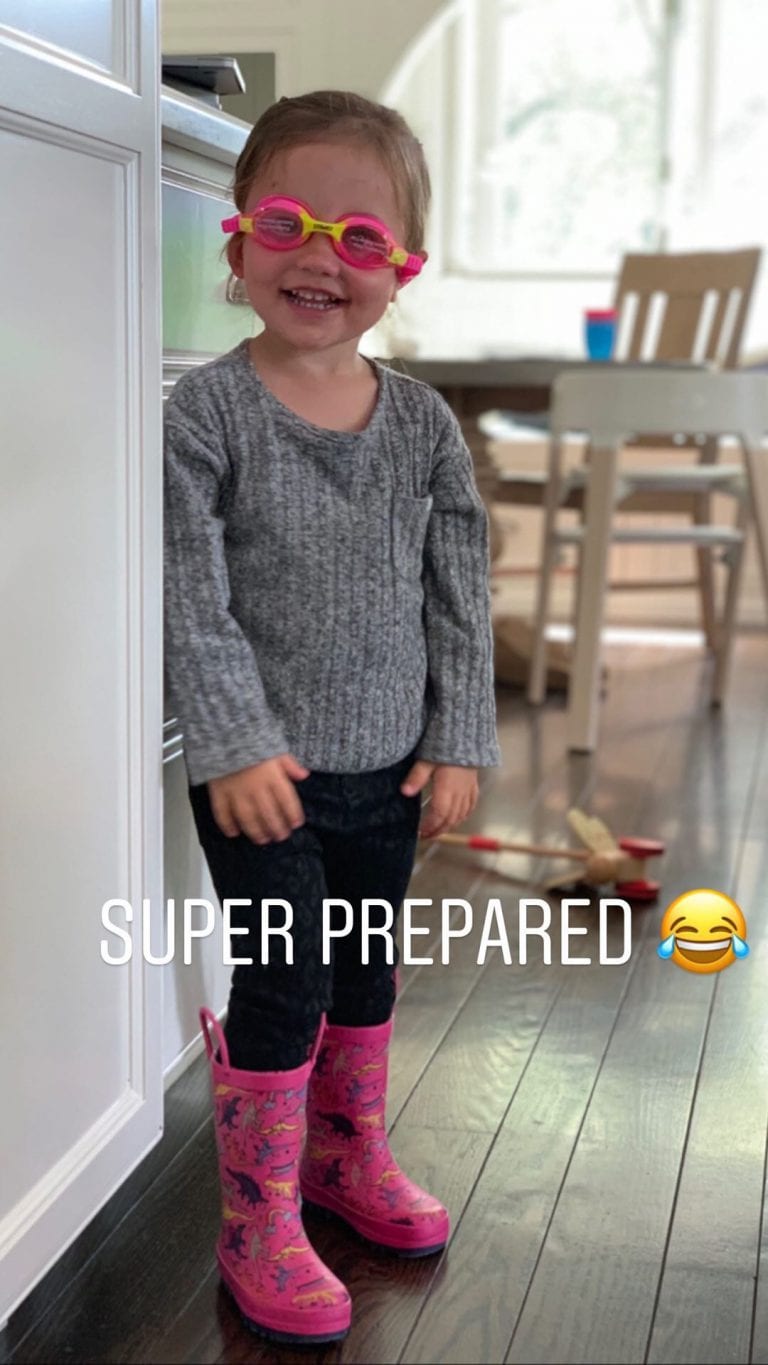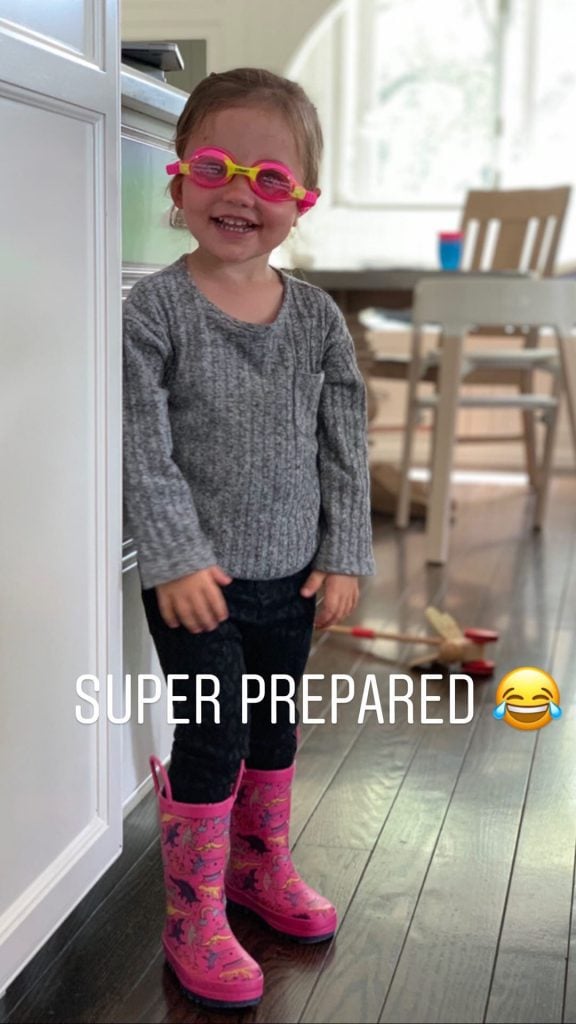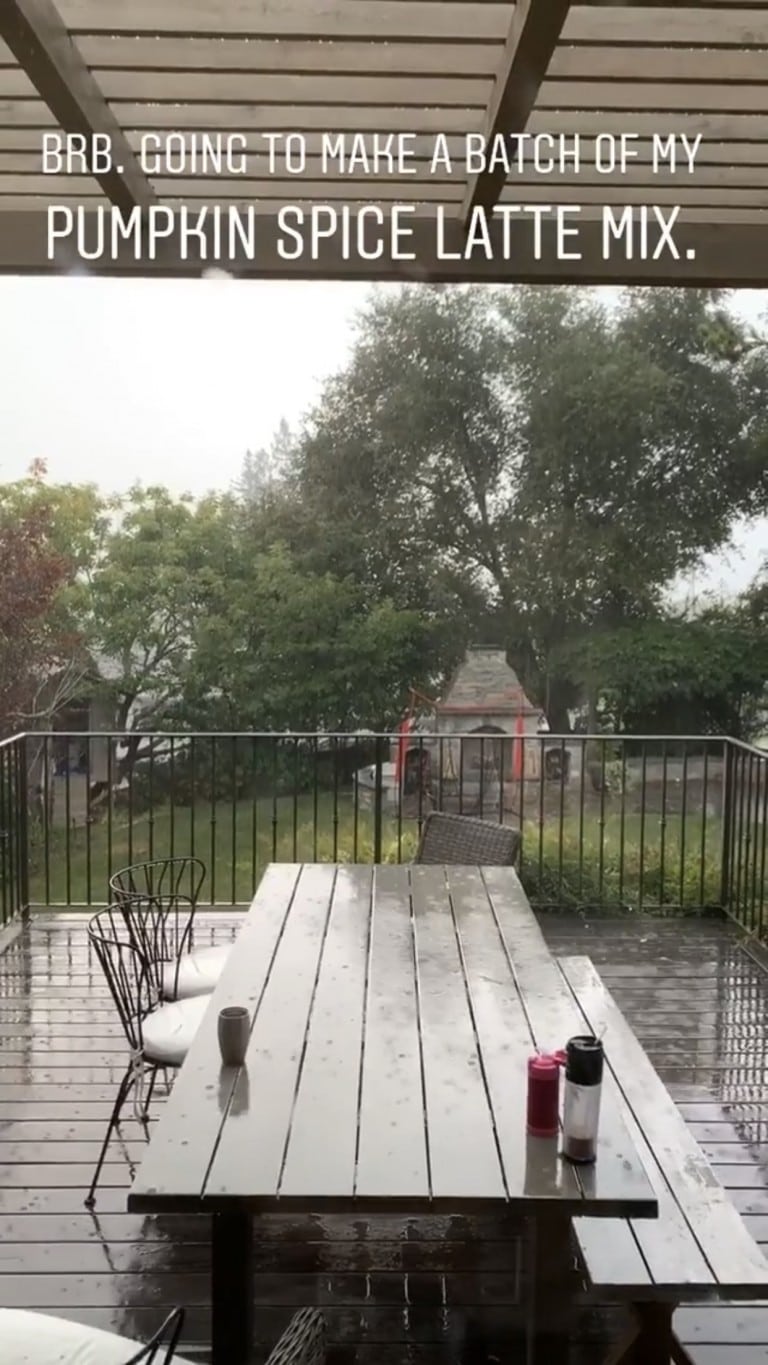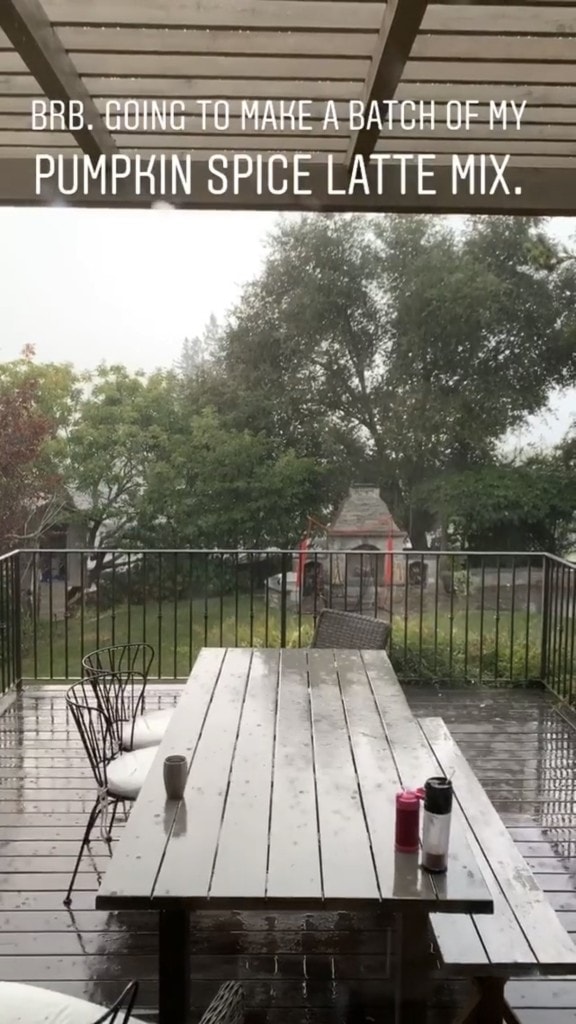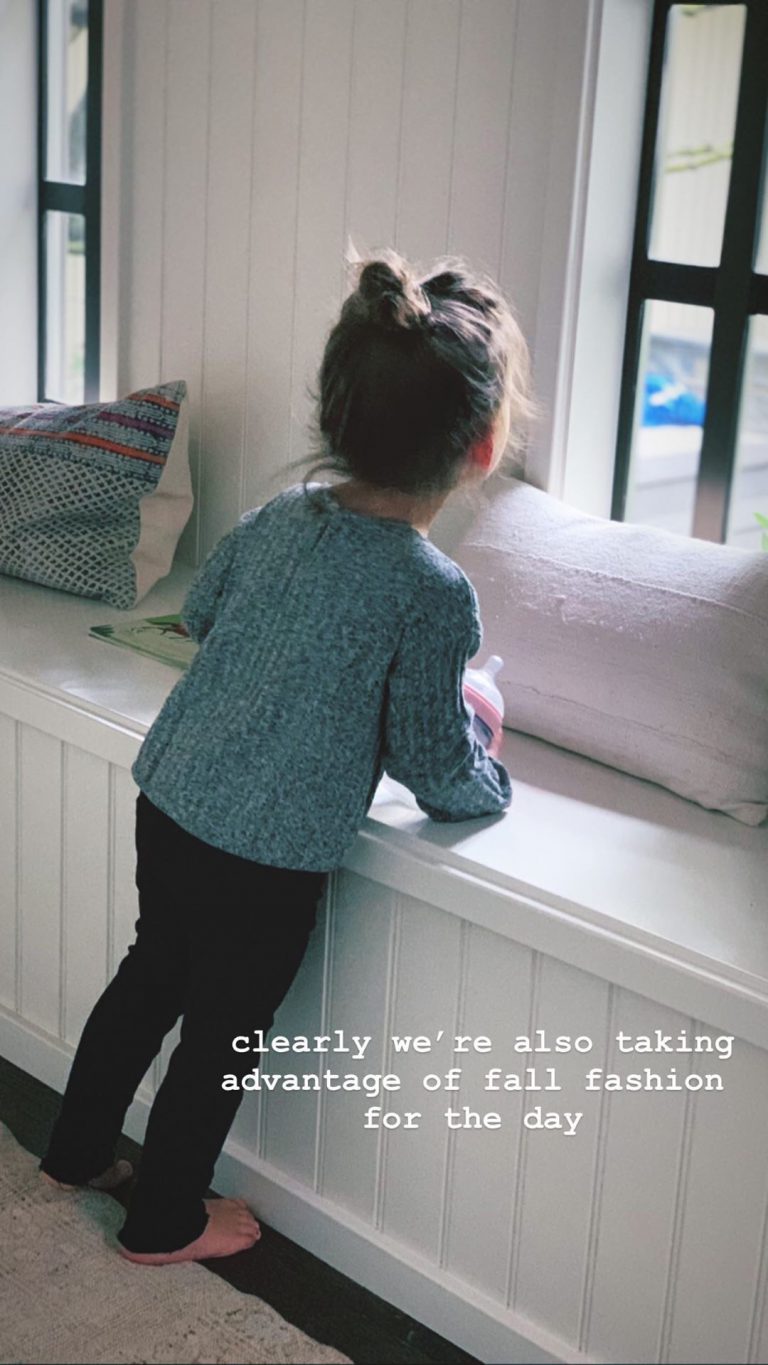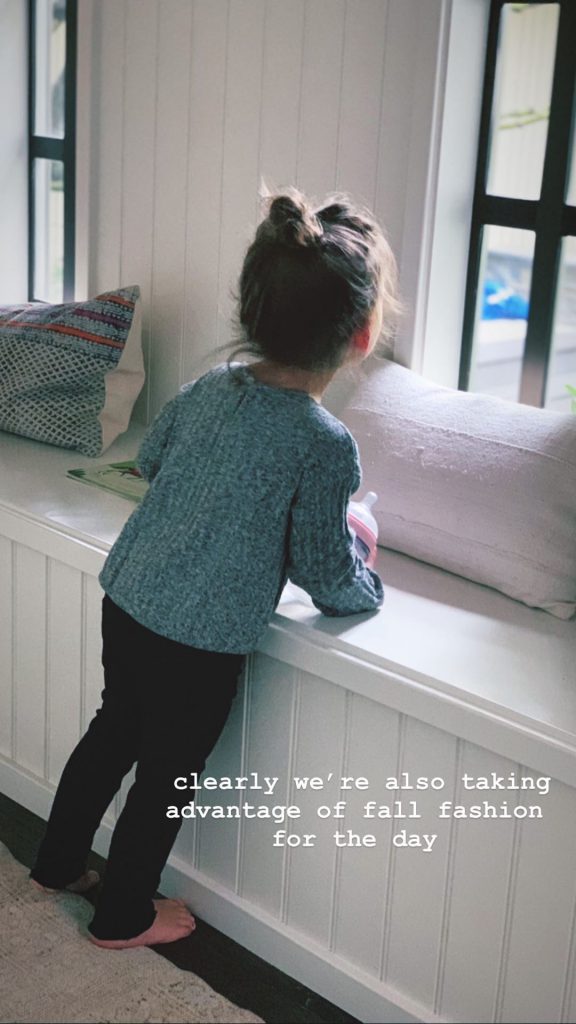 We had a few rainy days this week, and our family took FULL advantage of it!
?????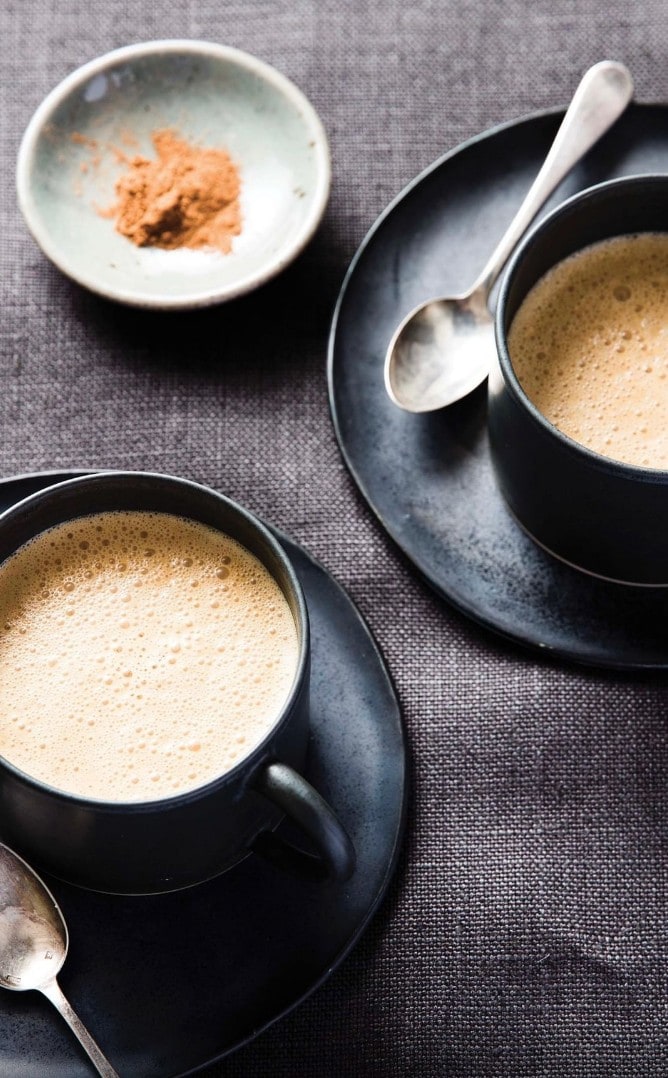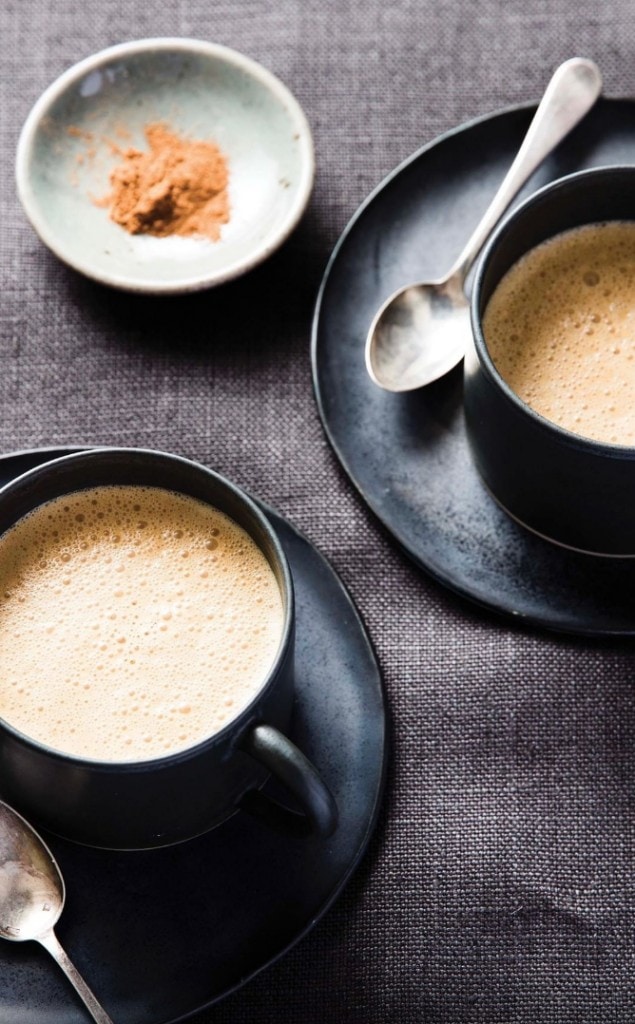 Pumpkin Spice Latte
It's raining here. Which clearly means I'm dressing in fall clothes, playing Charlie Brown in my car, and making a batch of my Pumpkin Spice Latte mix.
?????
Find the recipe on my blog (link here!) or this recipe is in the Thanksgiving section on page 263 in Celebrations!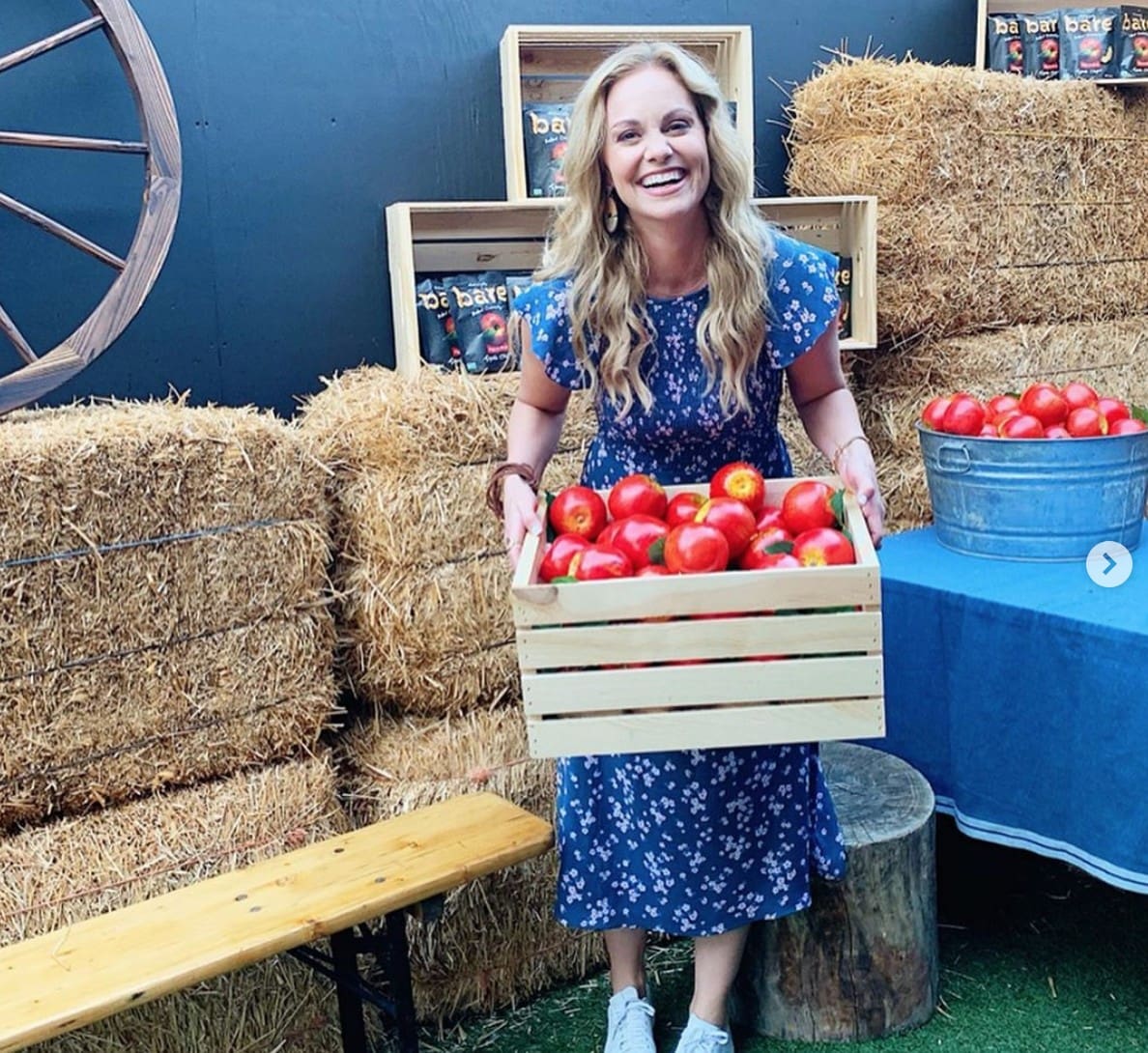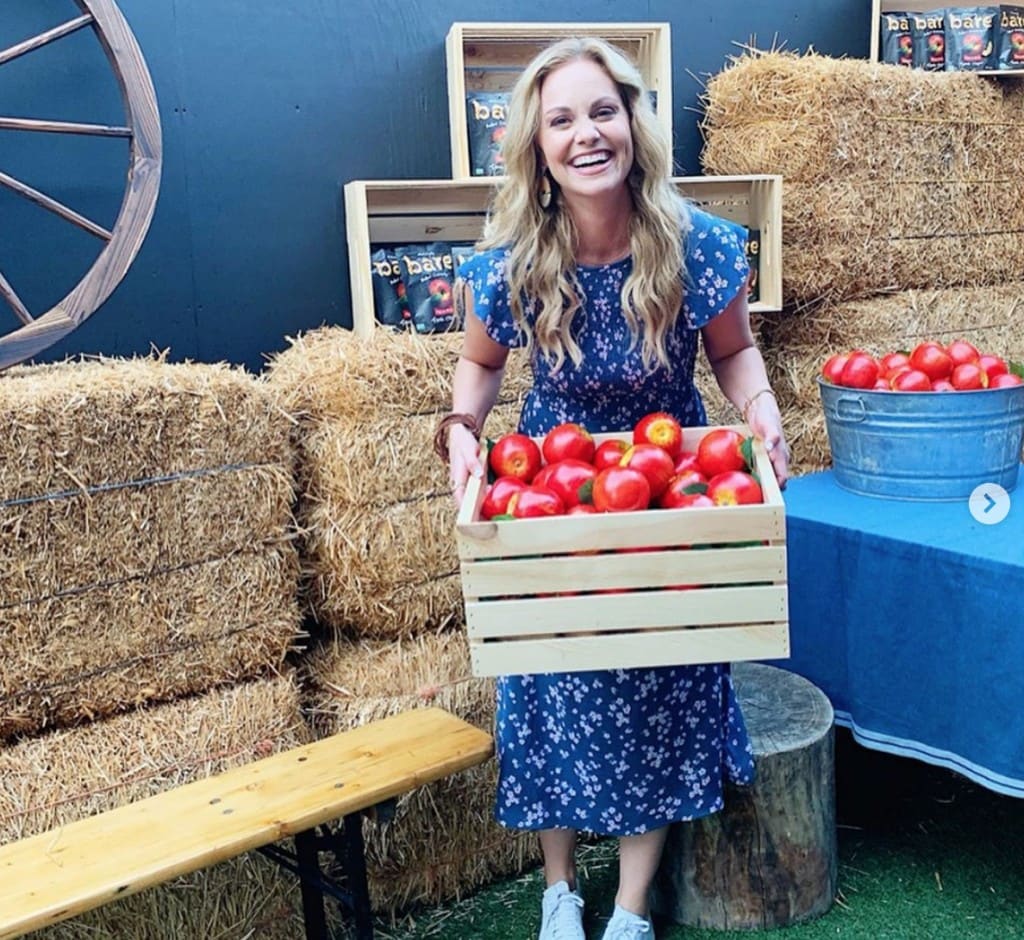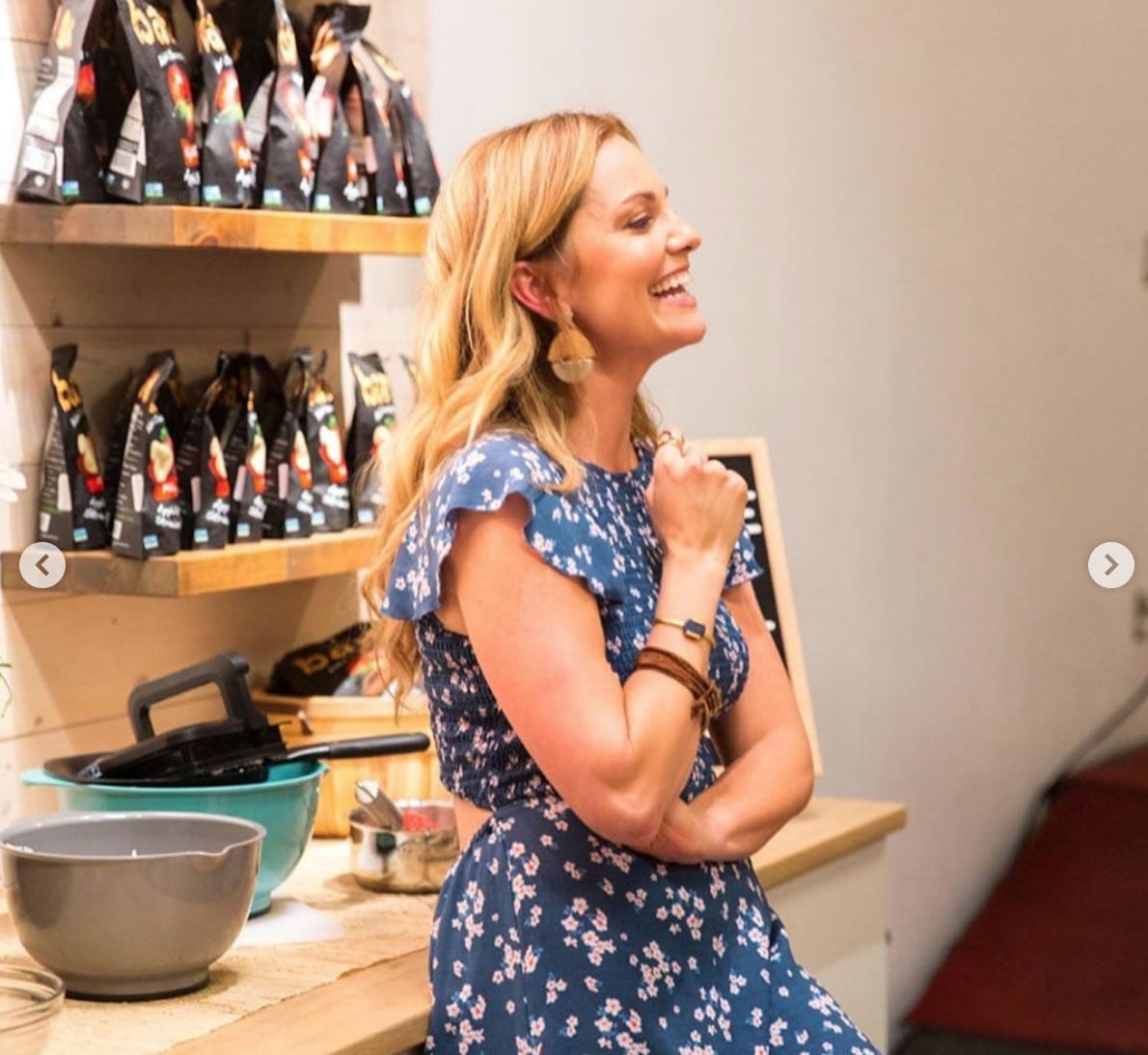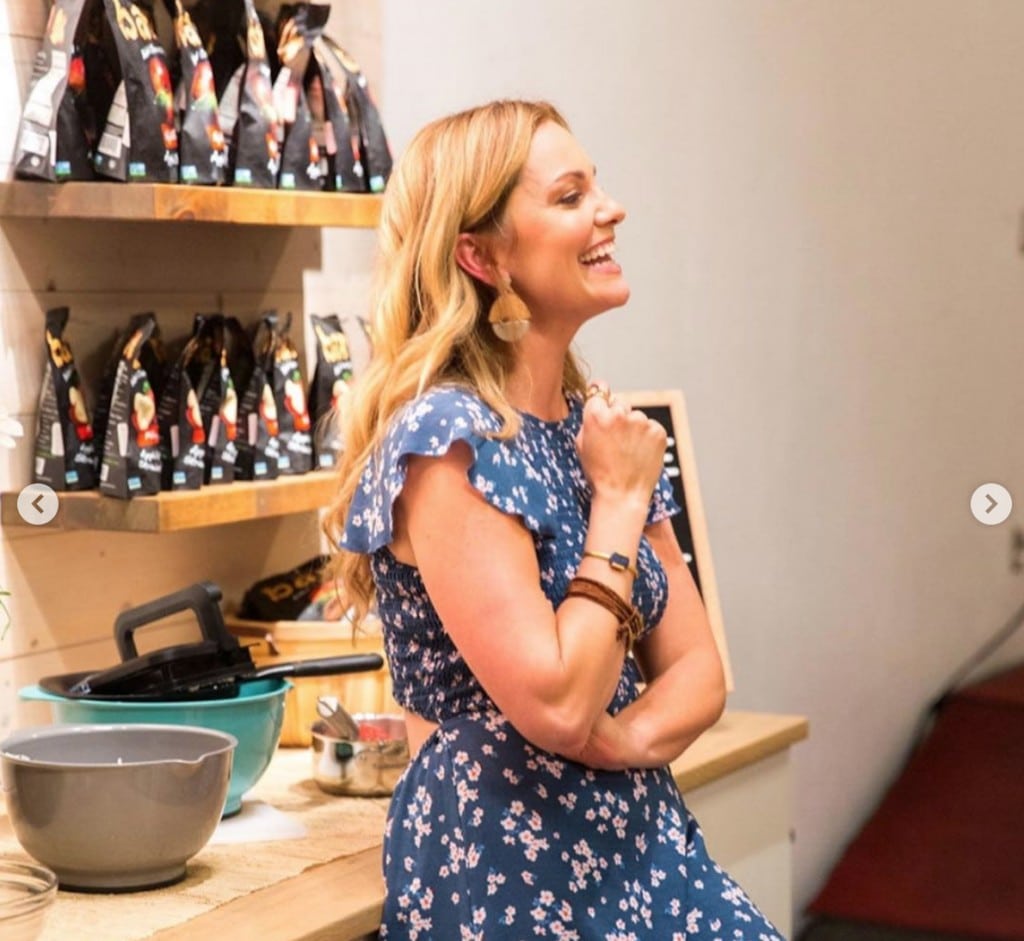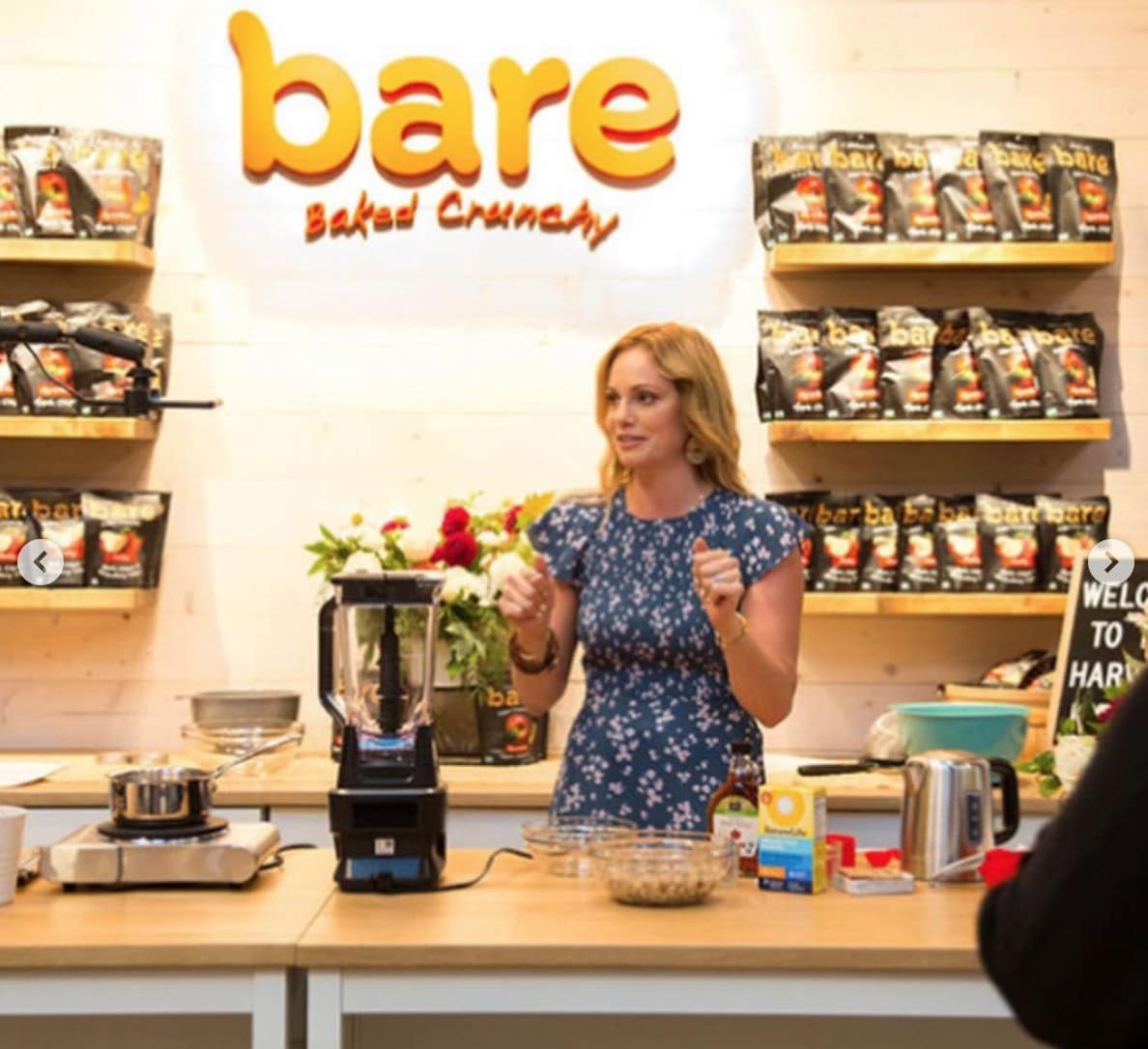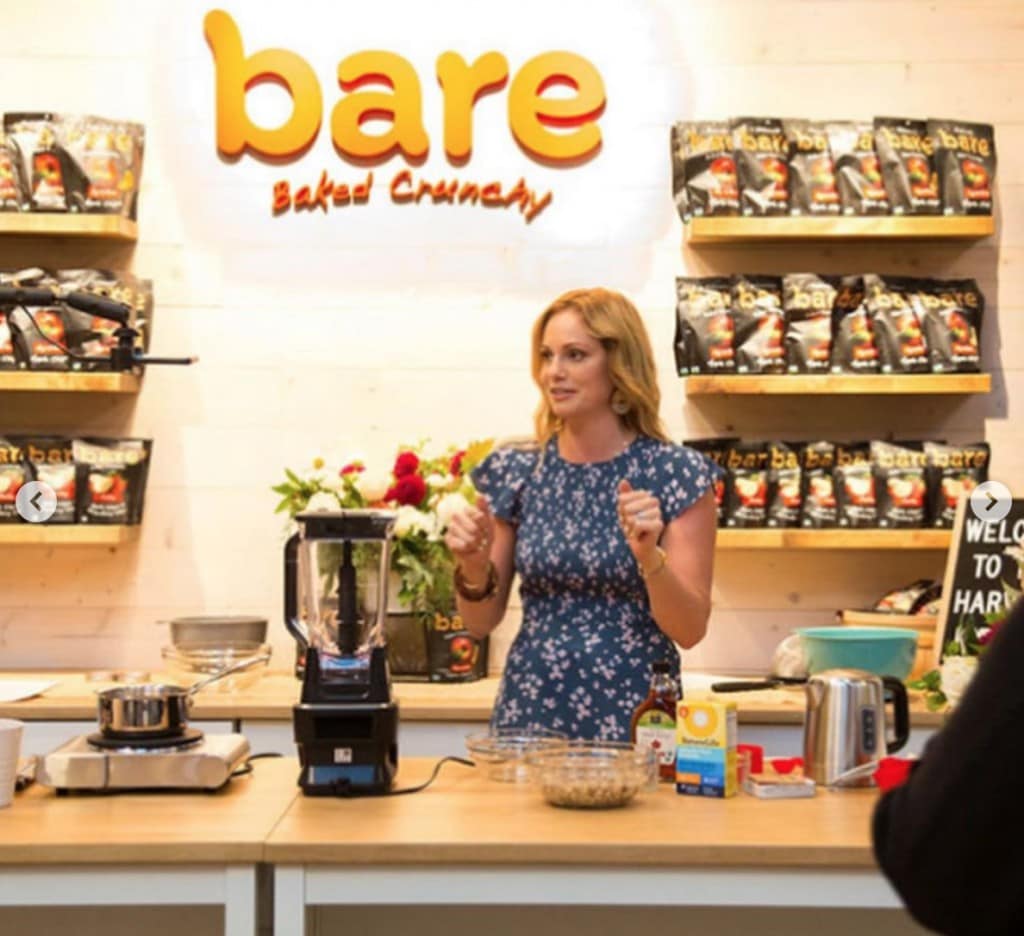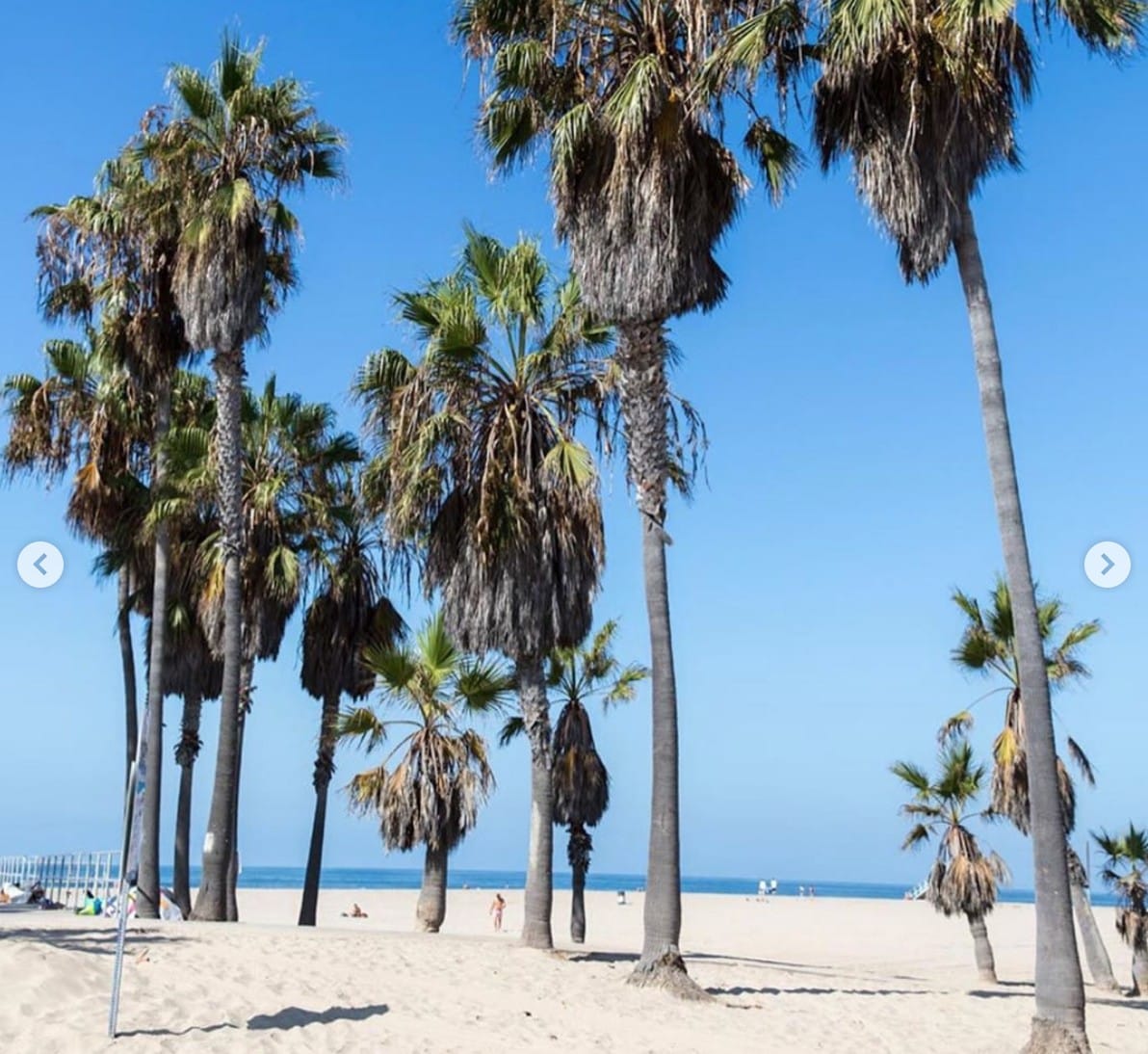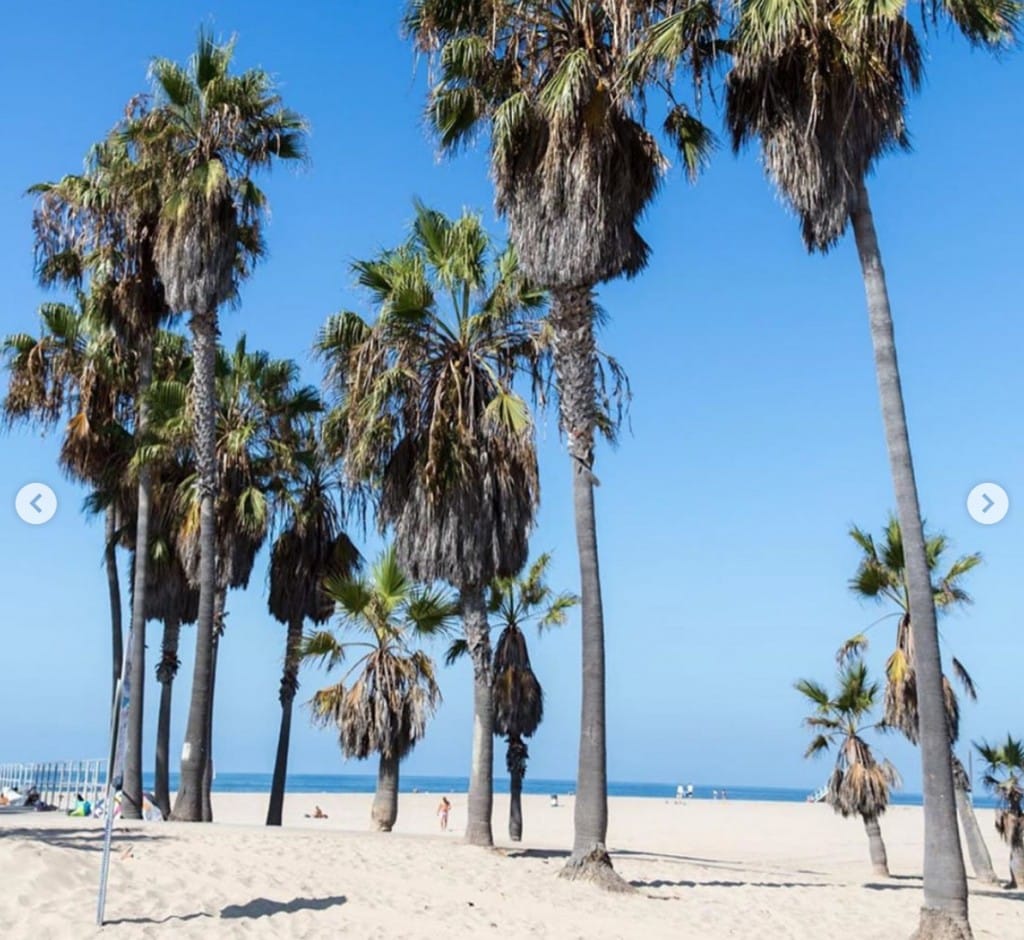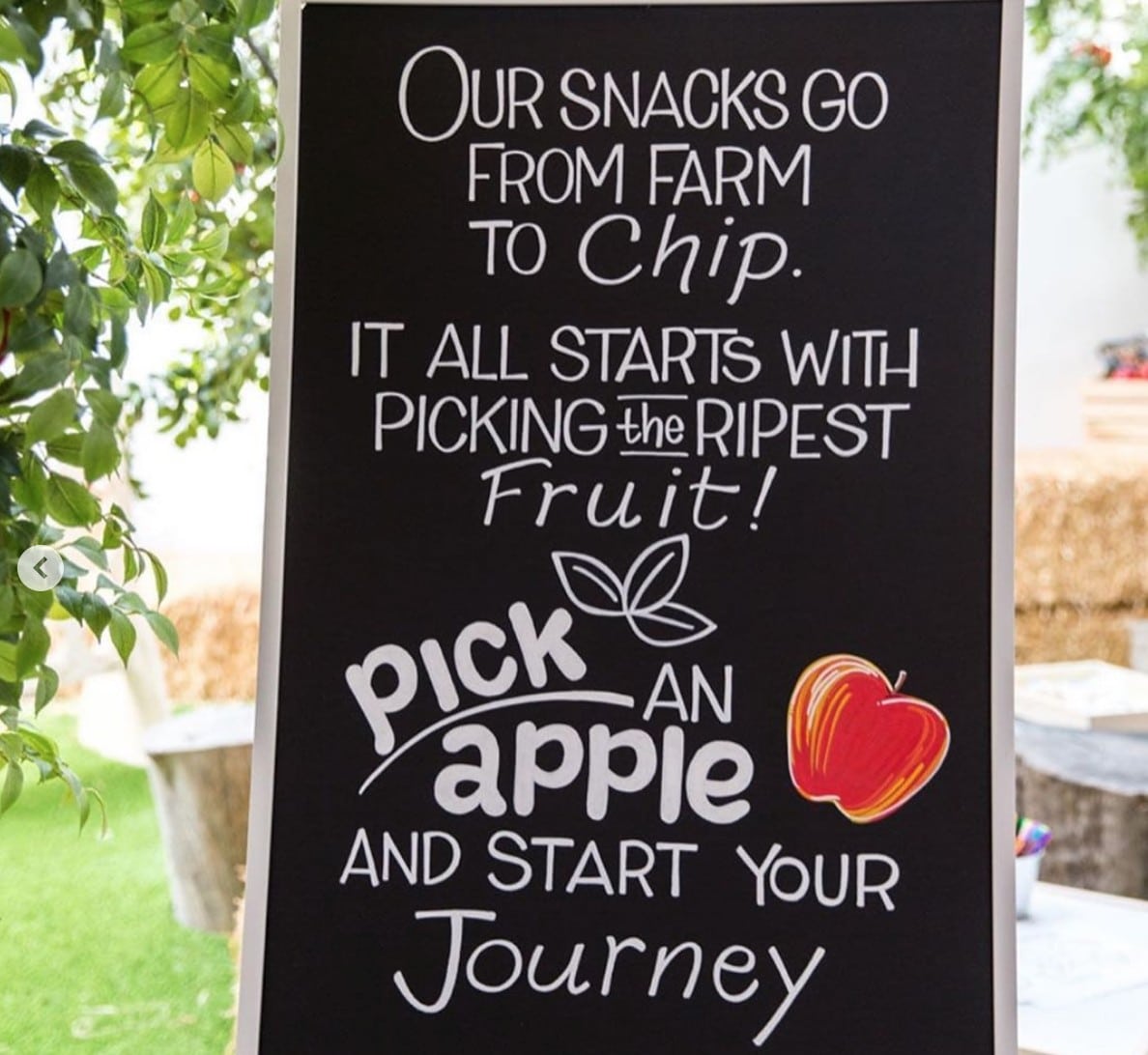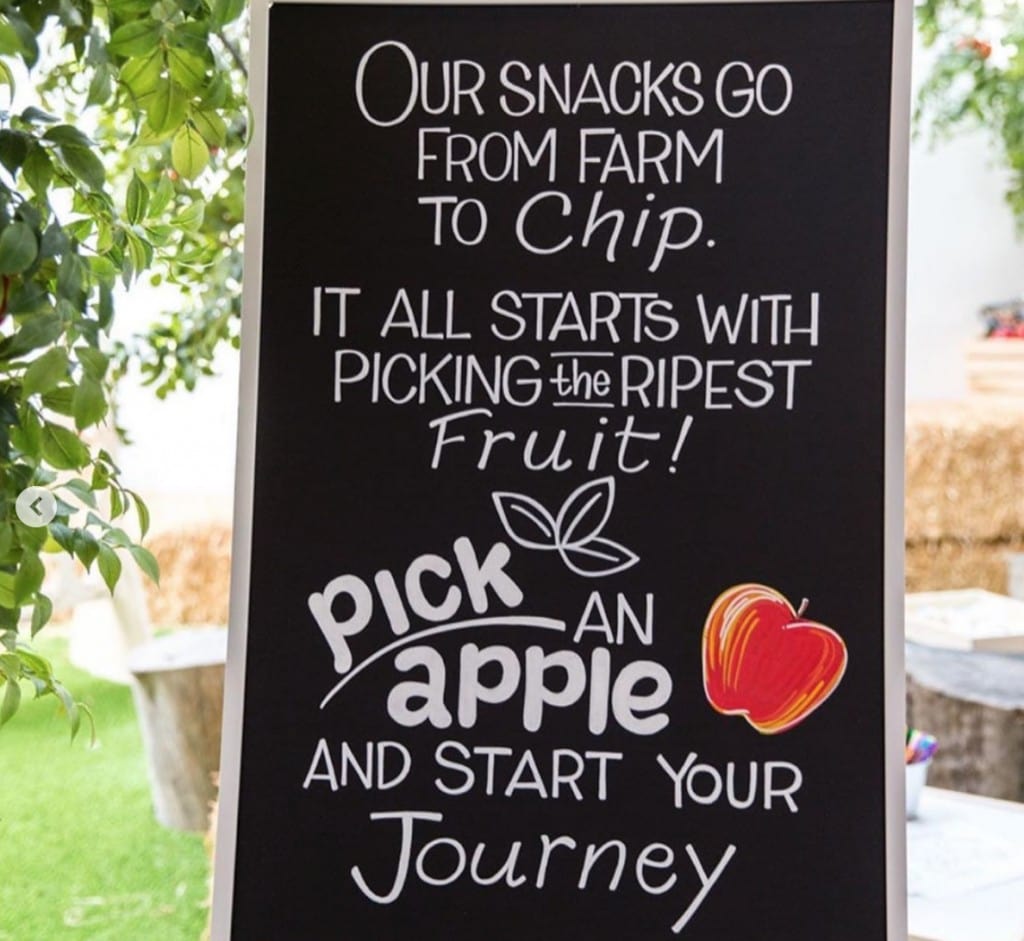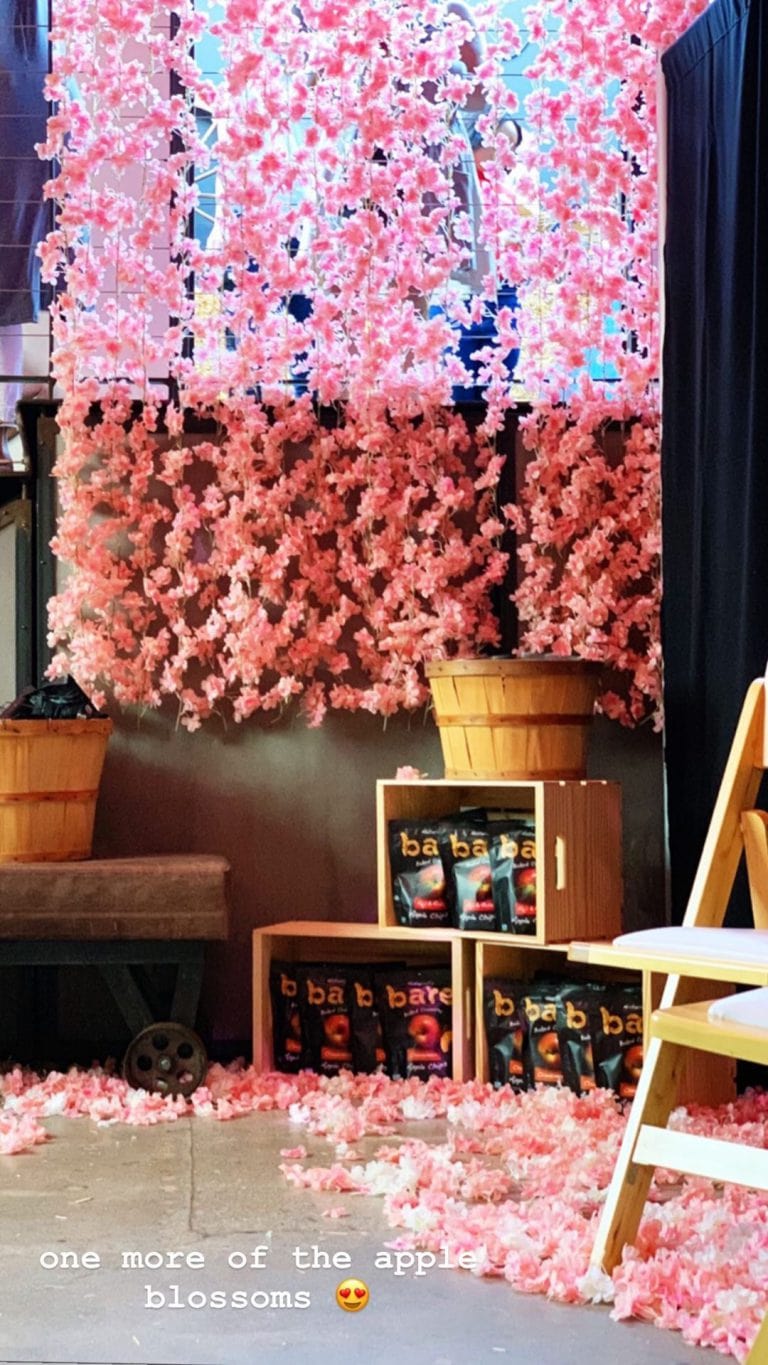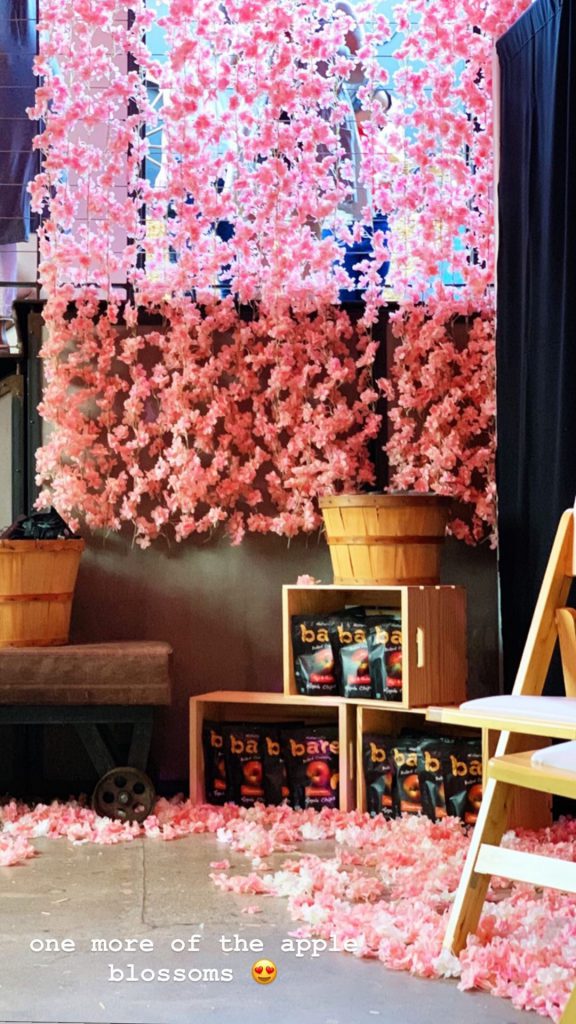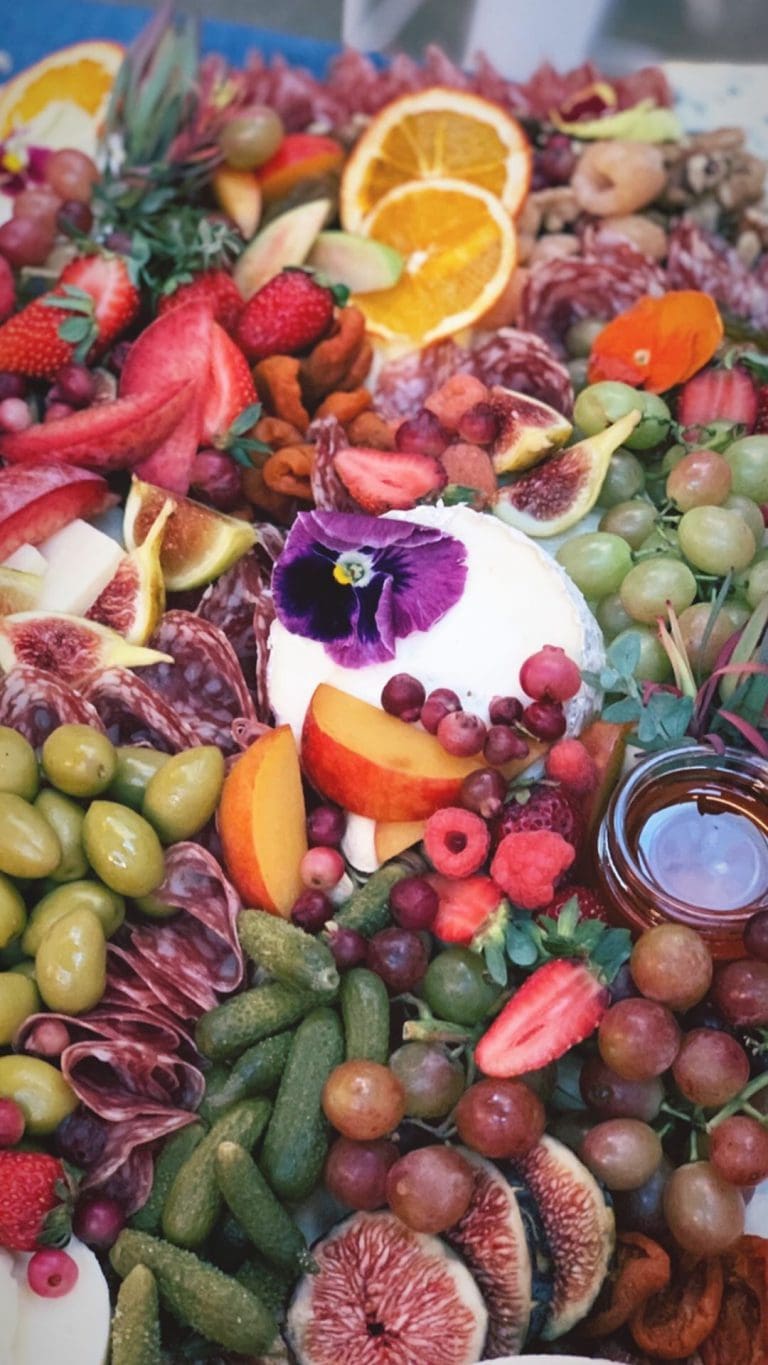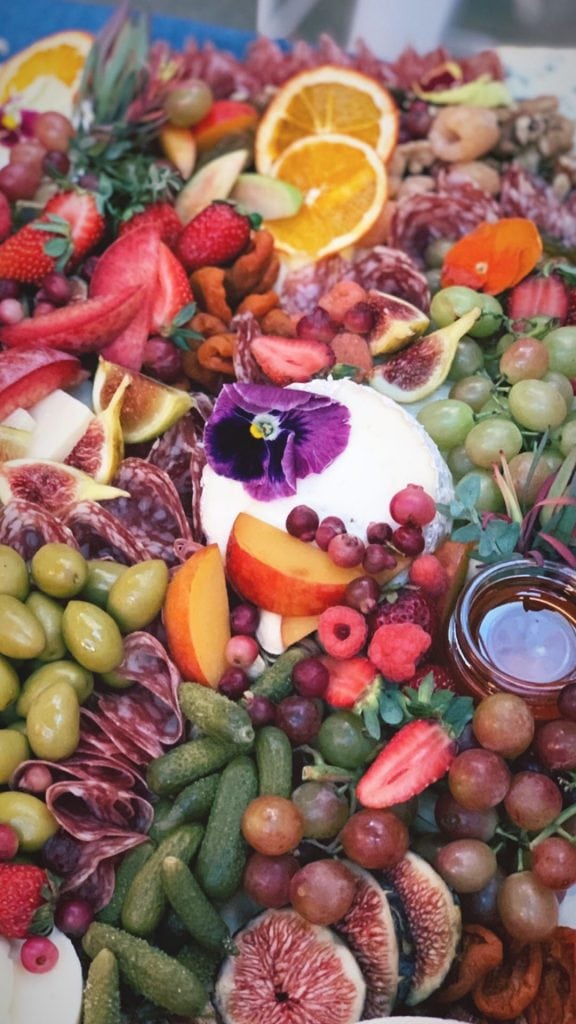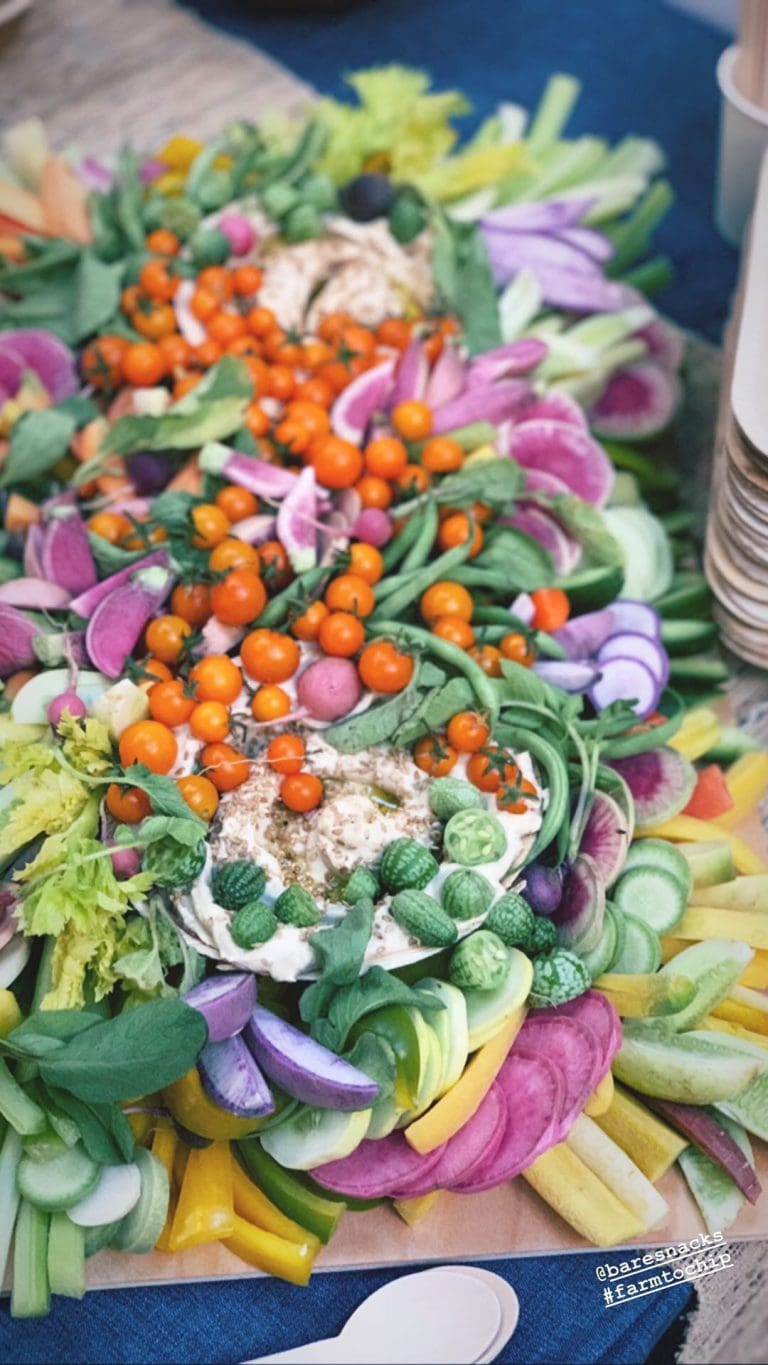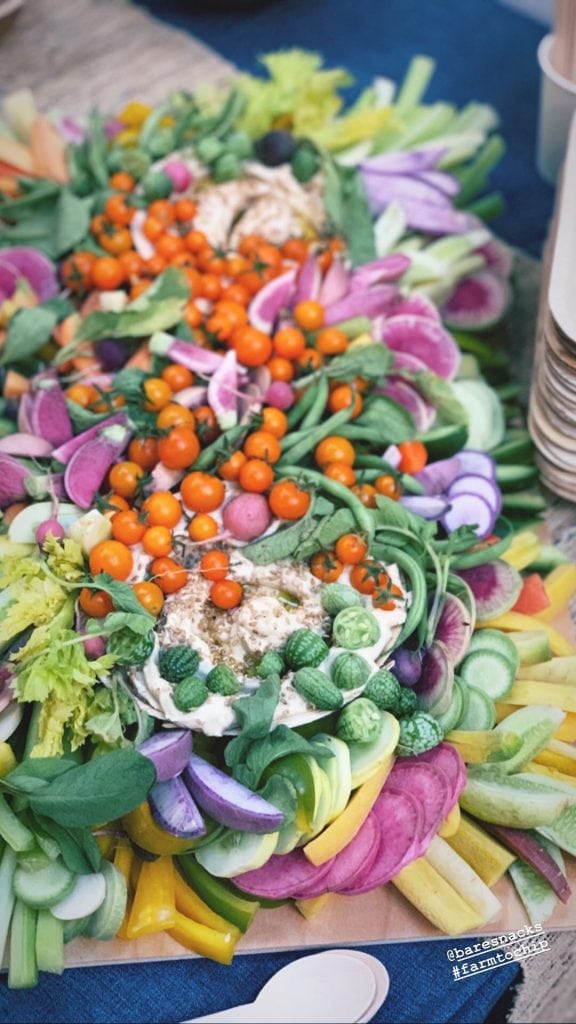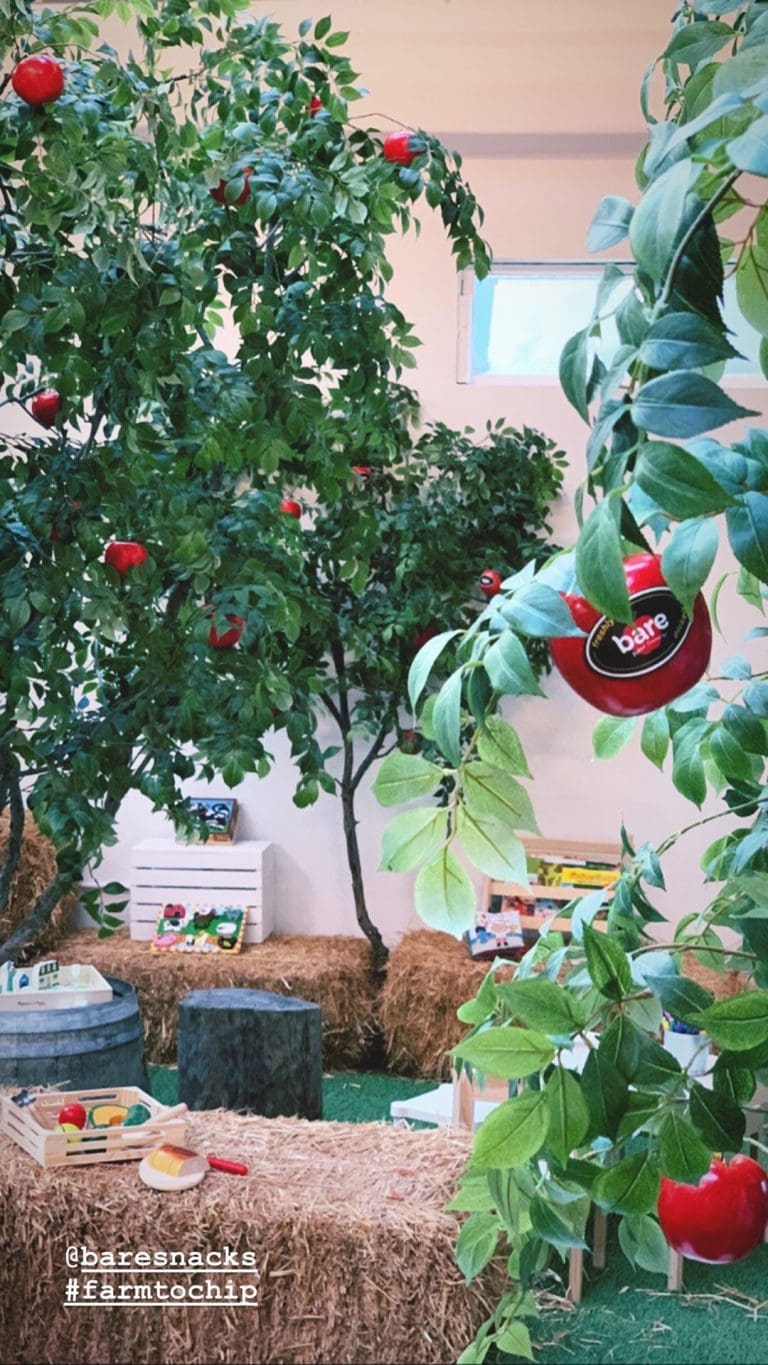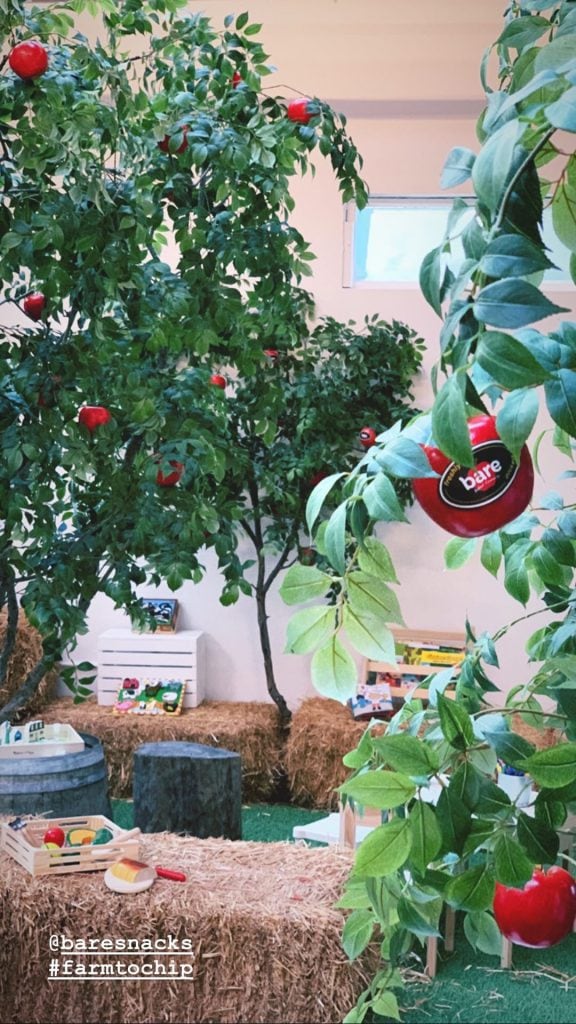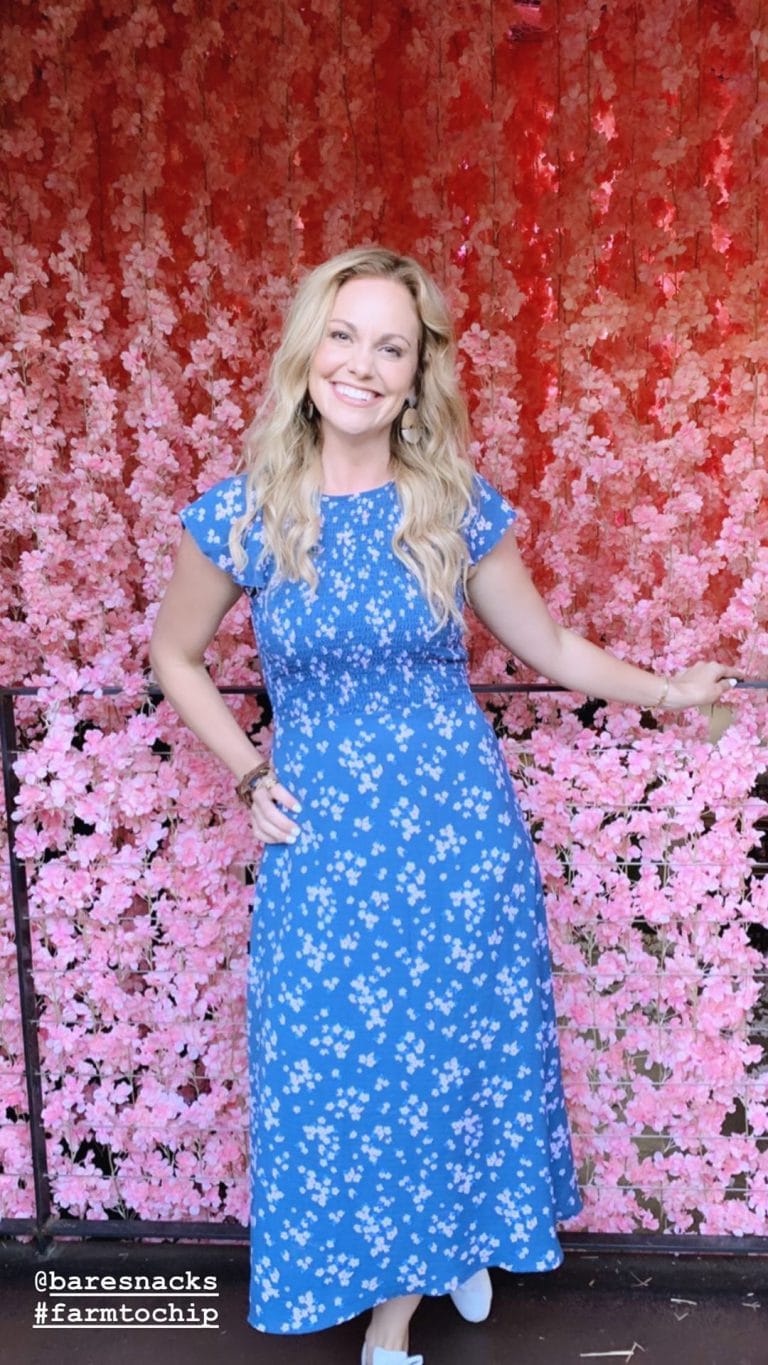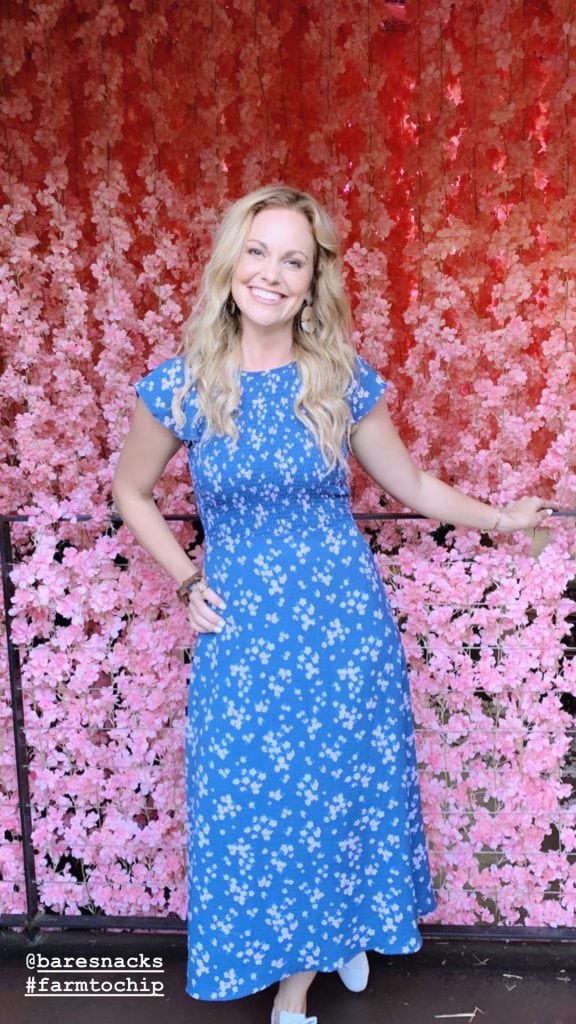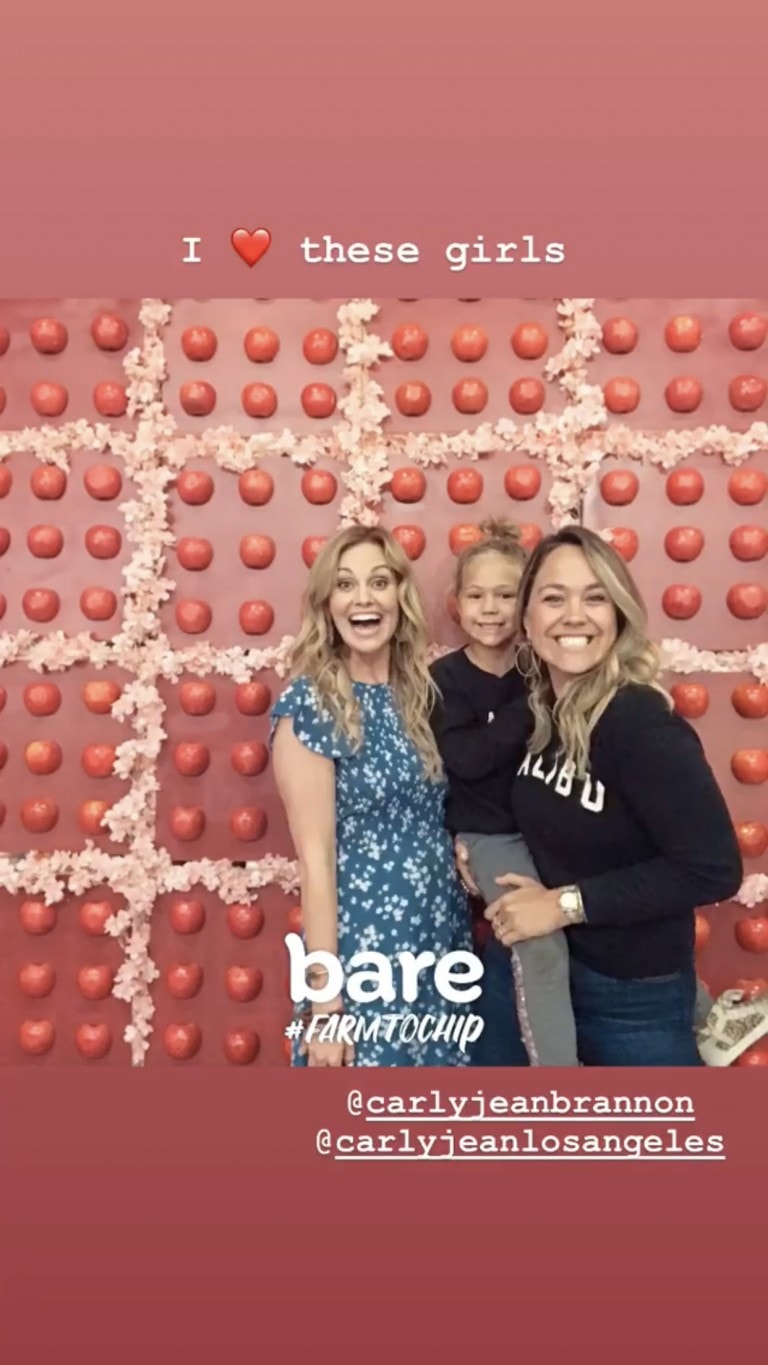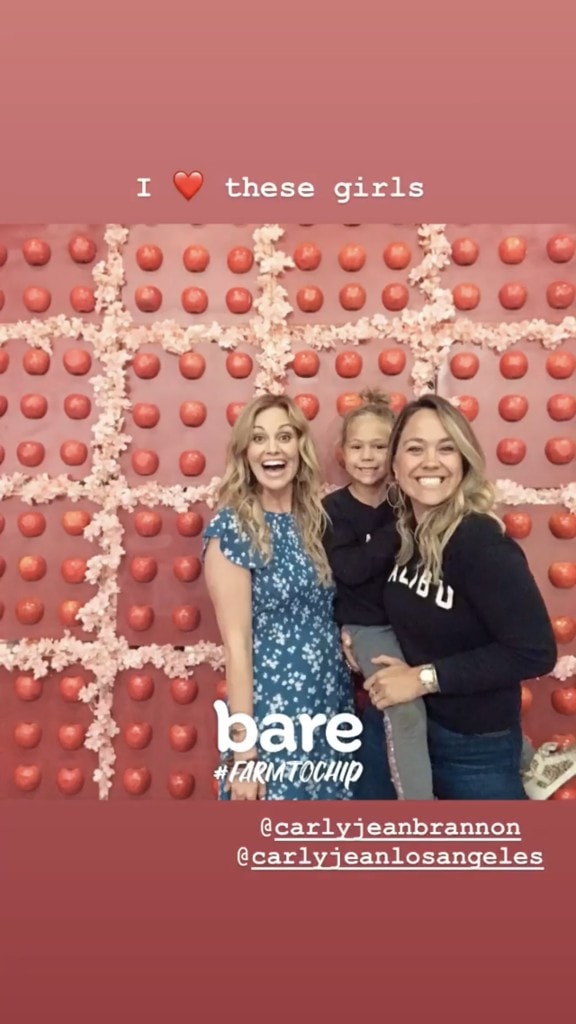 I got to join my partners Bare Snacks in Venice Beach at their super cute Beachside Harvest pop-up earlier this week and I was in Autumn heaven!
???
I think it's so incredibly important to show our kids exactly where our food comes from, how it is grown, harvested, and processed into the snacks we eat. The Bare exhibit is such a fun way for little ones to see that delicious, healthy snacks can come from just a single ingredient. ?
I encourage you to take your littles down to see it this weekend while it's open if you're in the Los Angeles area, and if you're not – try to find a local apple orchard or farm that allows U-Pick for fruits and vegetables. It's such a great way to show them what food looks like and how it grows in its original habitat before hitting the supermarket shelves! It's honestly my best tool to opening my kids up to trying new foods.
?
Have you planted a garden or visited a local farm? Is there anything new your kids eat that they otherwise refused to try before? Snow peas and cucumbers were 2 veggies that my kids turned their noses up to until we planted them in our backyard garden!
?
Thank you to everyone who came out last night for my dairy-free yogurt demo and q&a session. It was so fun to meet you all!
.
? Marisa Vitale Photography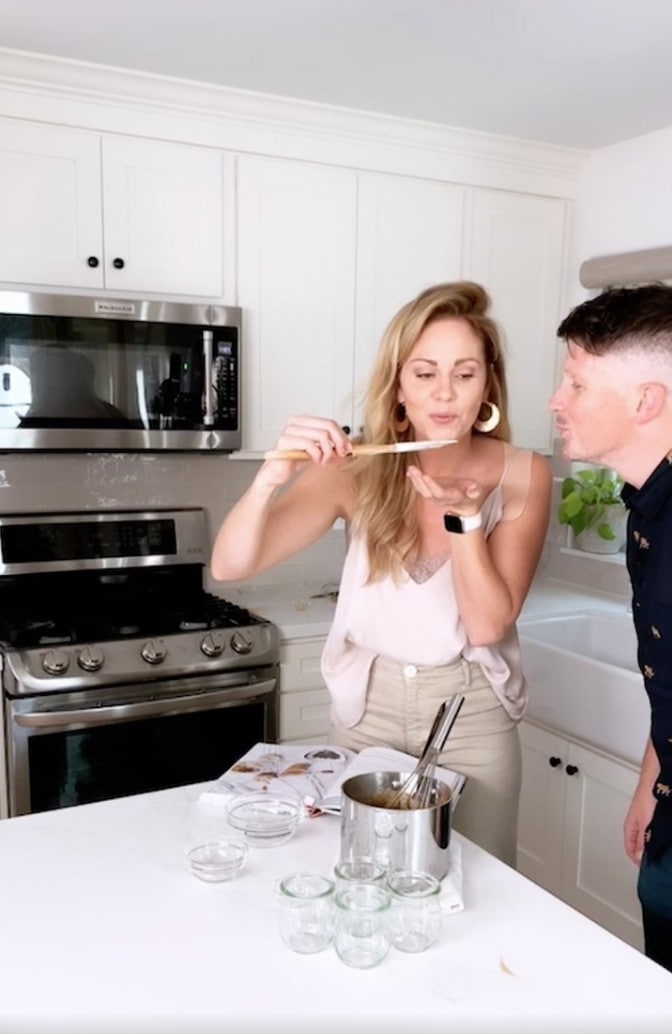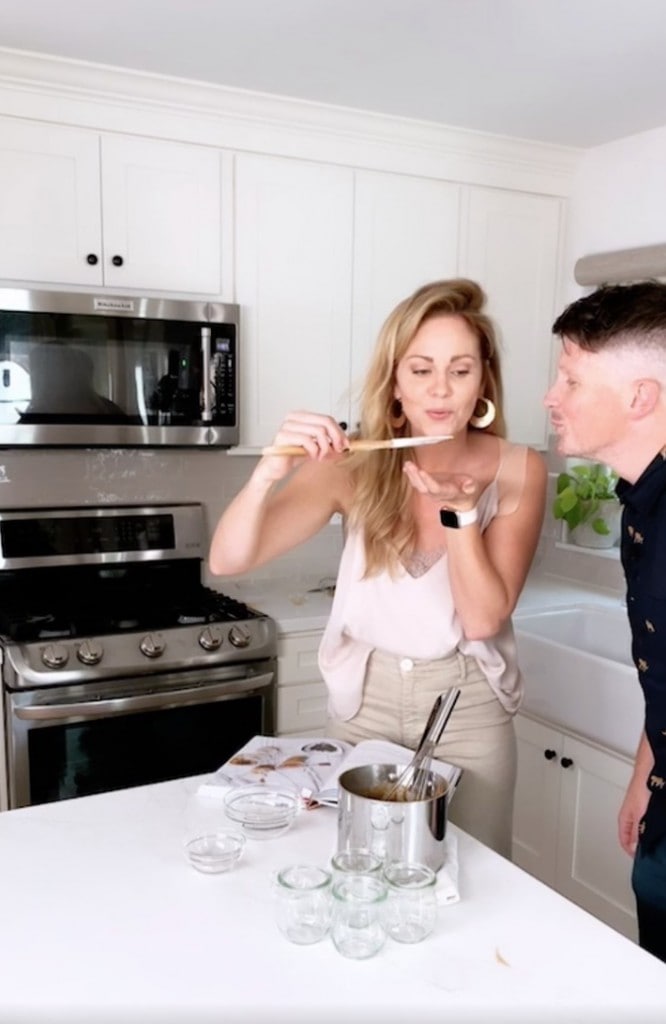 Butterscotch Pudding
Ryan's favorite treat from childhood were those little butterscotch pudding snack packs. He asked me to make a recipe for years, and I put it off until I was recipe testing for Eat What You Love. I came up with this recipe and hoped he loved it as much he remembers loving them from childhood. Good news, he thinks they're better ?
If you haven't made these yet, then this video should really encourage you because we made them in a rush and they still came together perfectly! Don't let the recipe intimidate you because they're super easy!
Did any of you come to the tour stops where we had these? Have you tried them yourself?
I'm working on getting the recipe up on the blog for you, but for now, you can find it if you have Eat What You Love!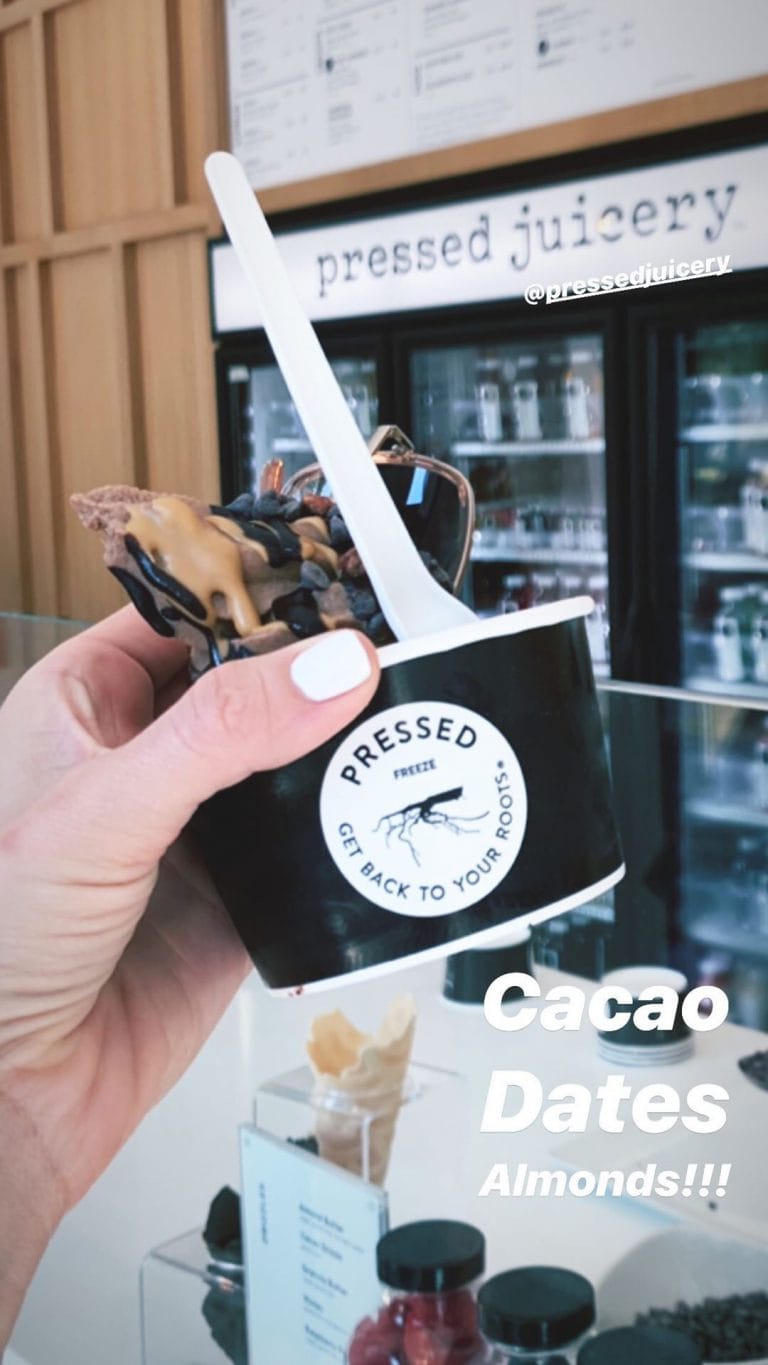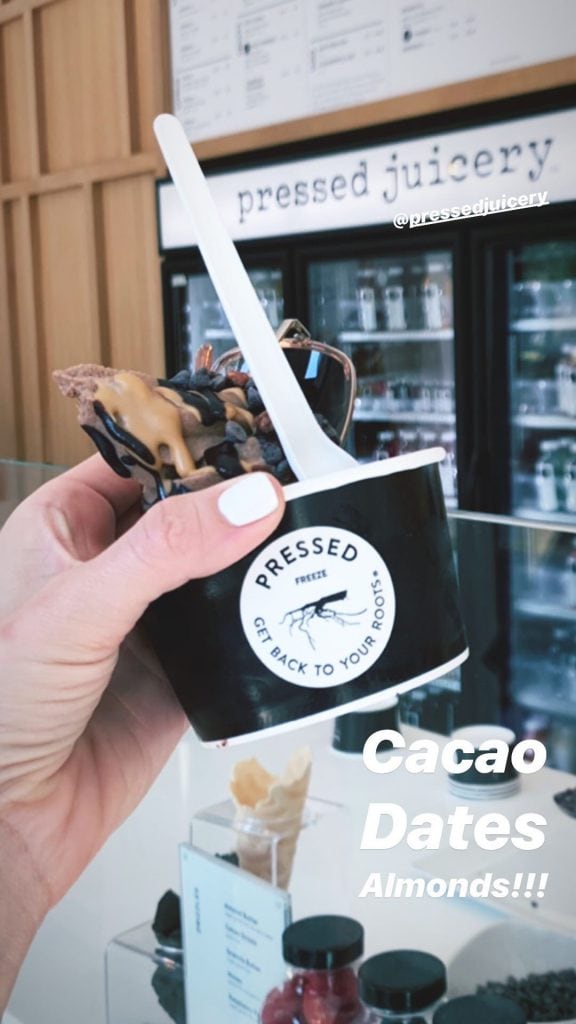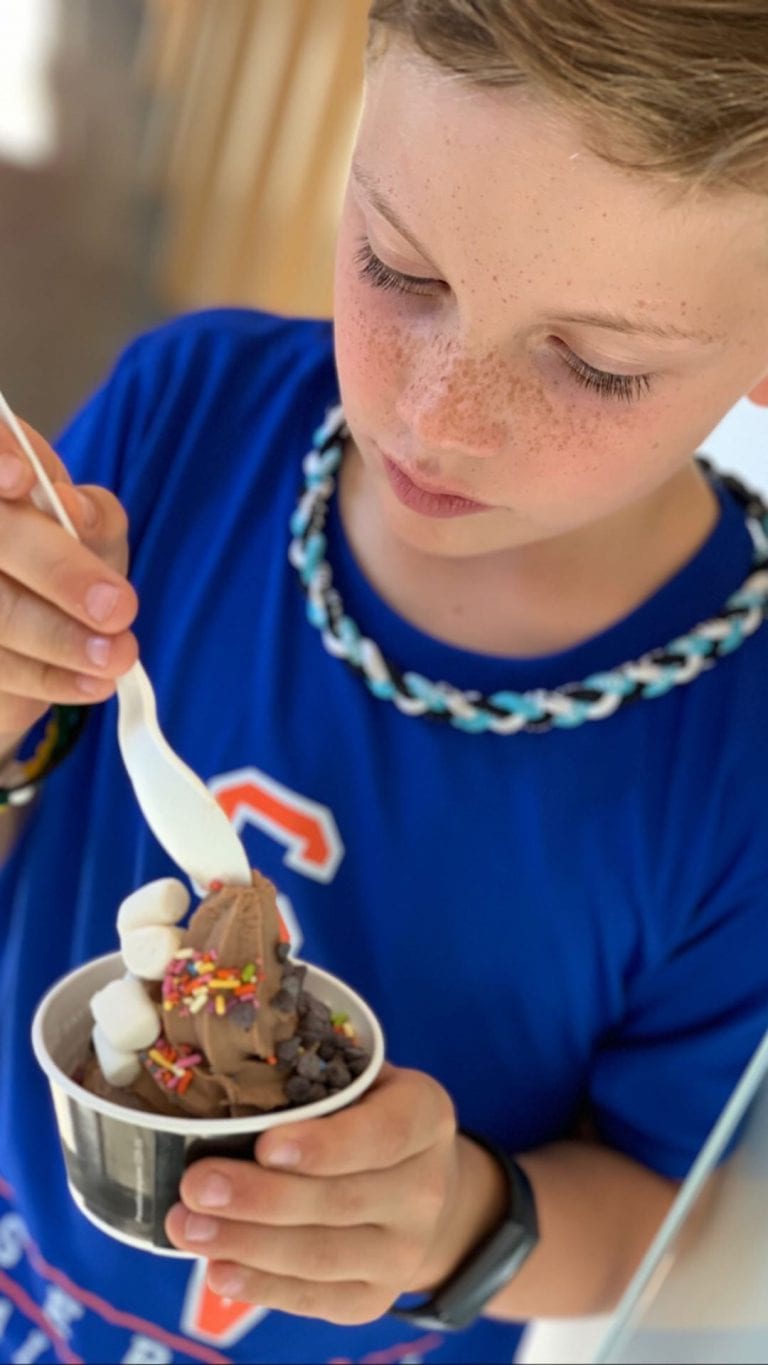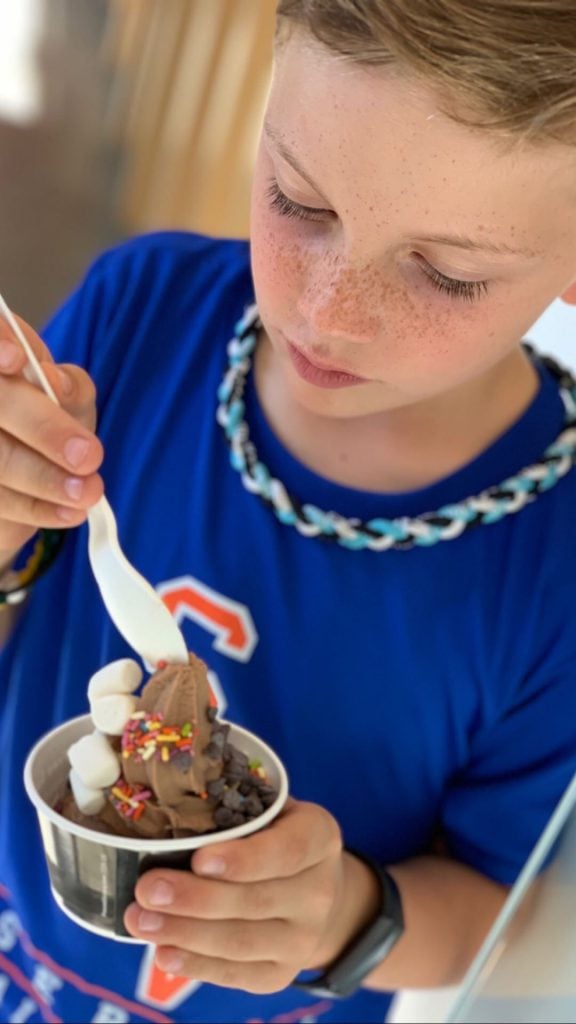 Our fun night out as a family ended in ice cream from Pressed Juicery and we were all very happy about it ??
Most especially because of the ingredients- cacao, dates, and almonds! Amazing!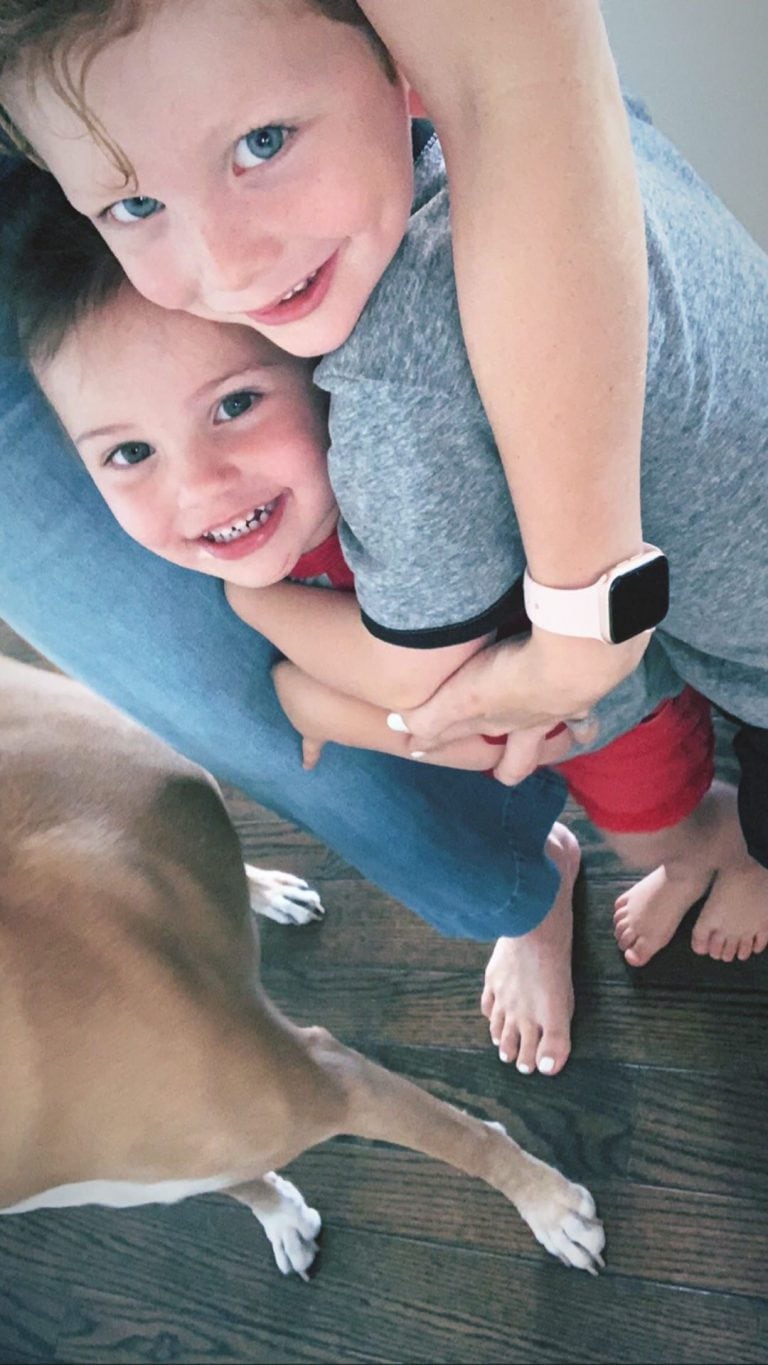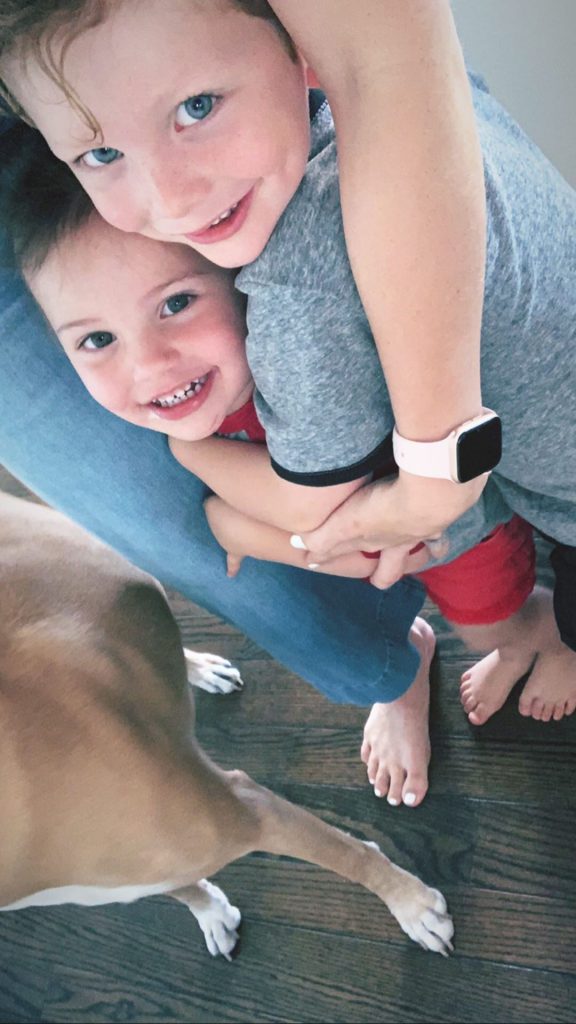 Getting all the cuddles before I head out of town for work this week!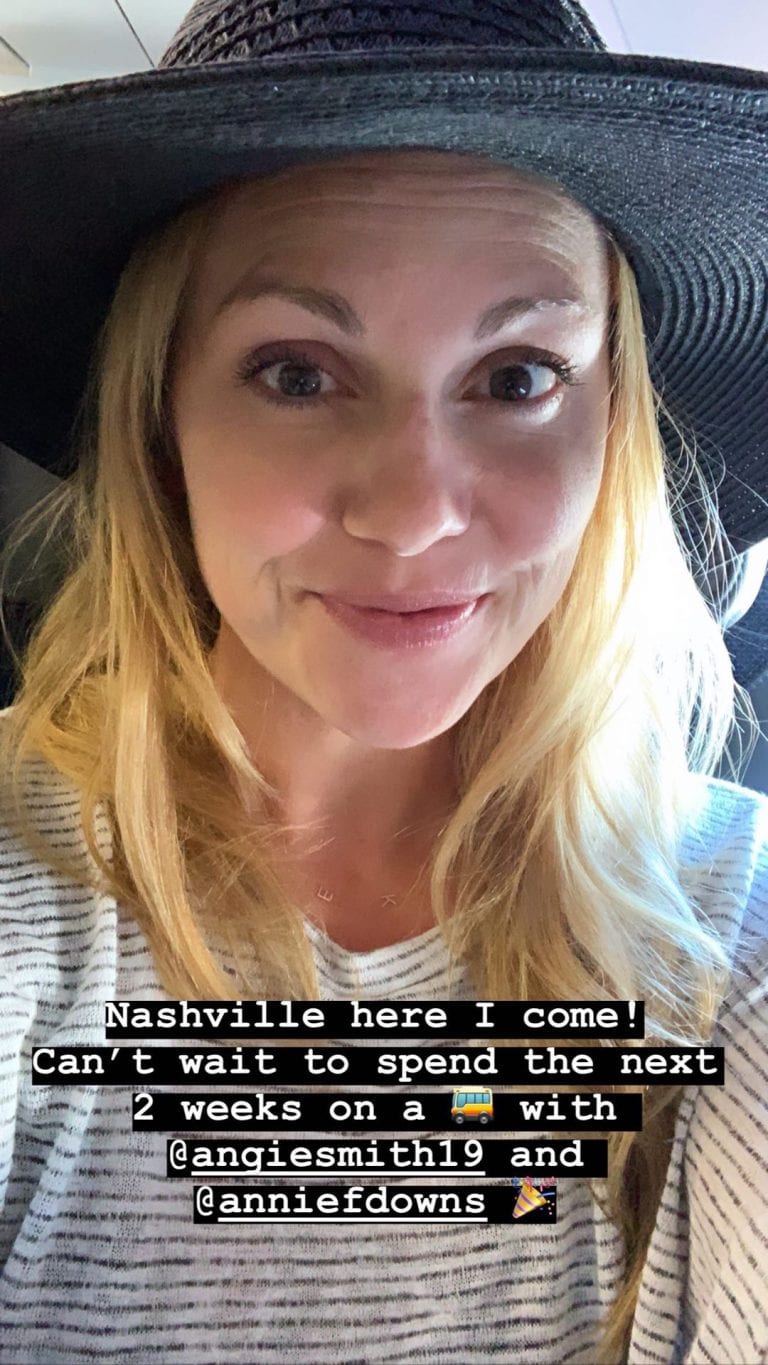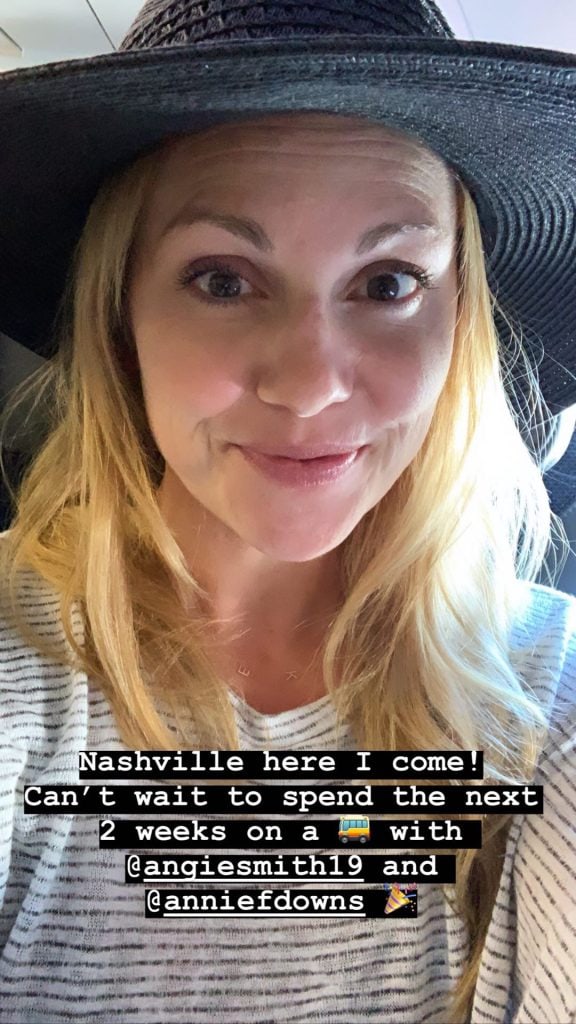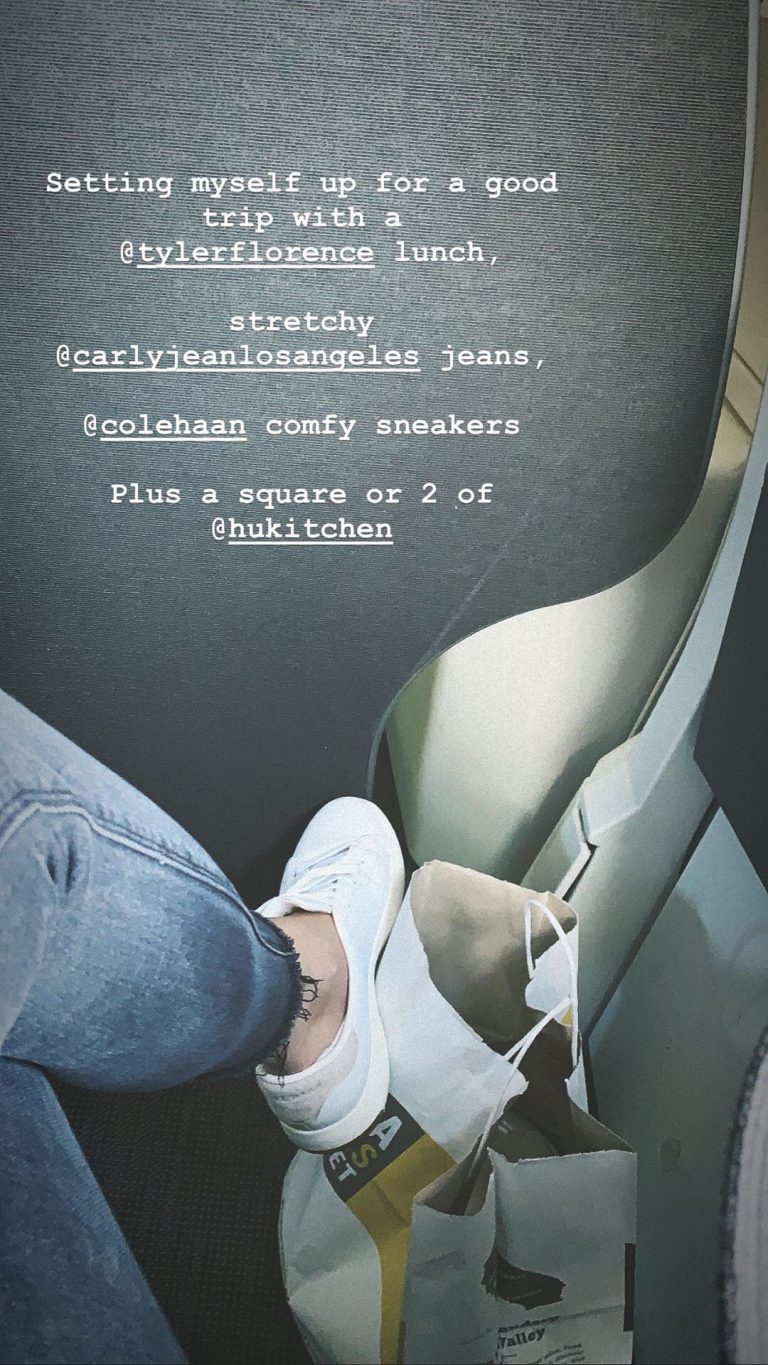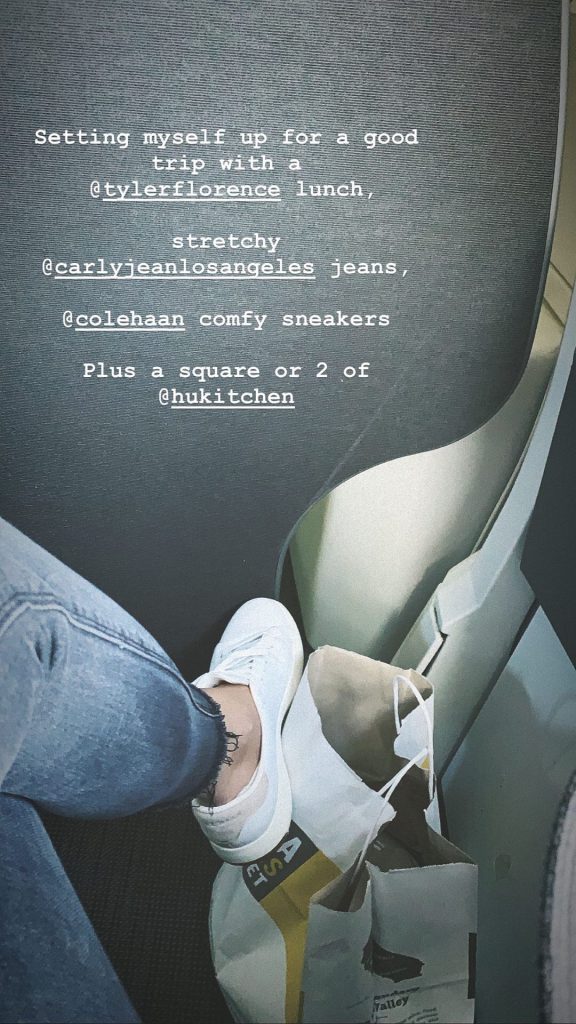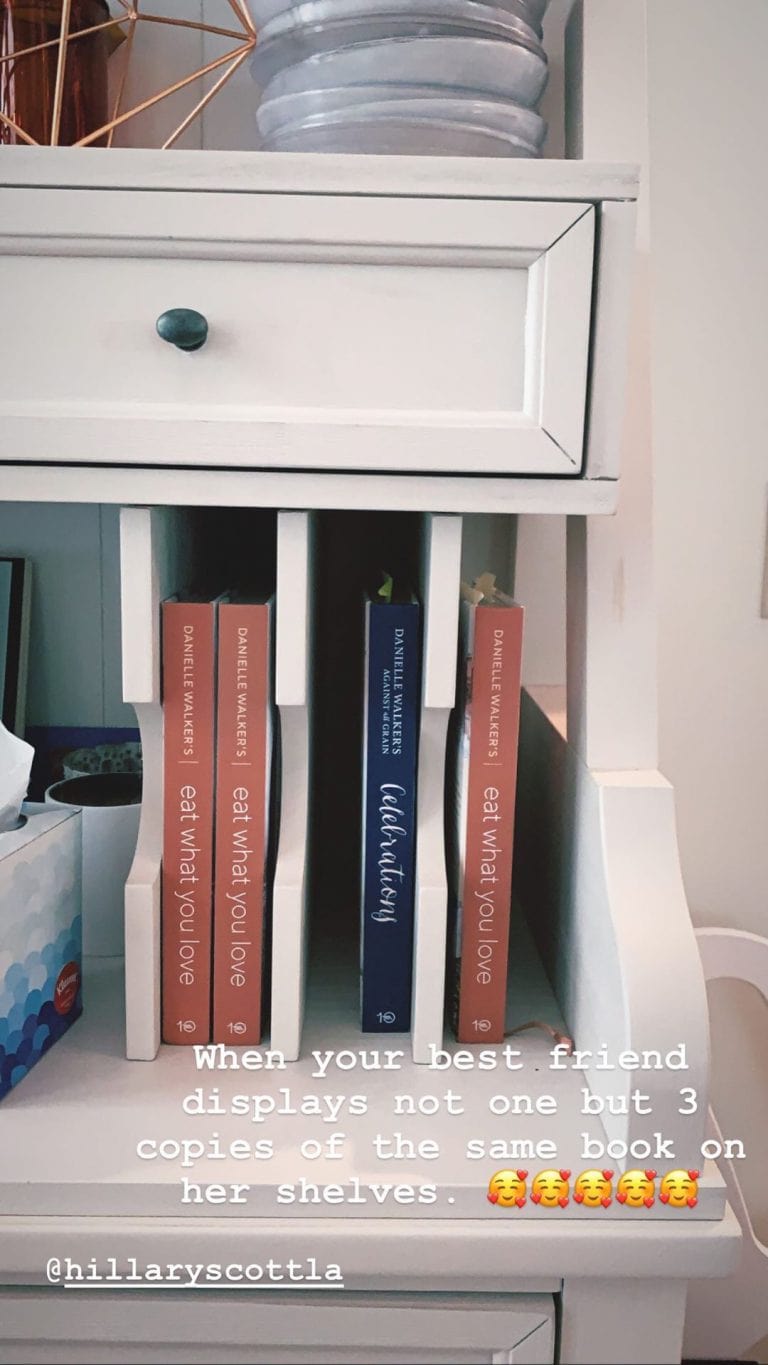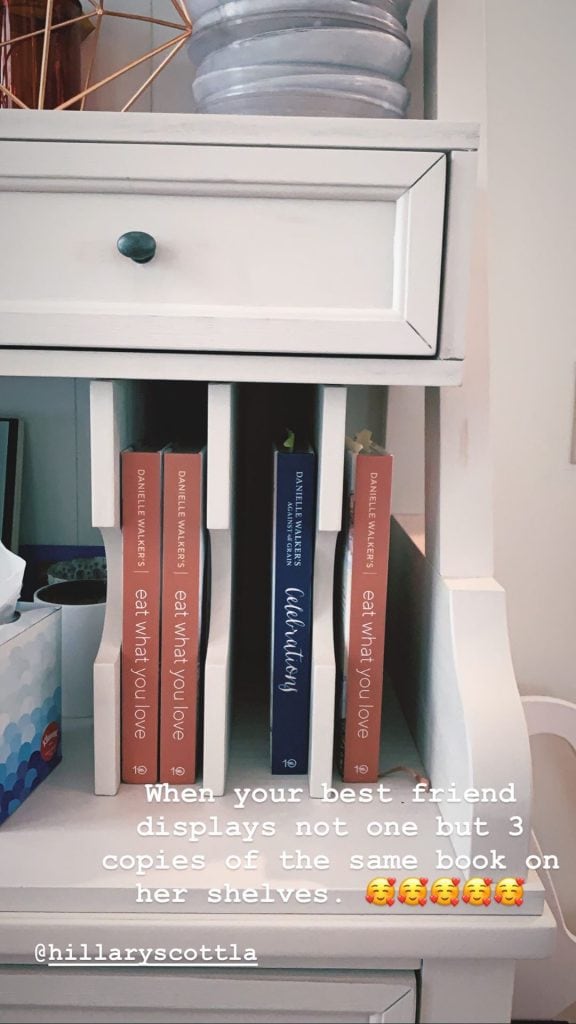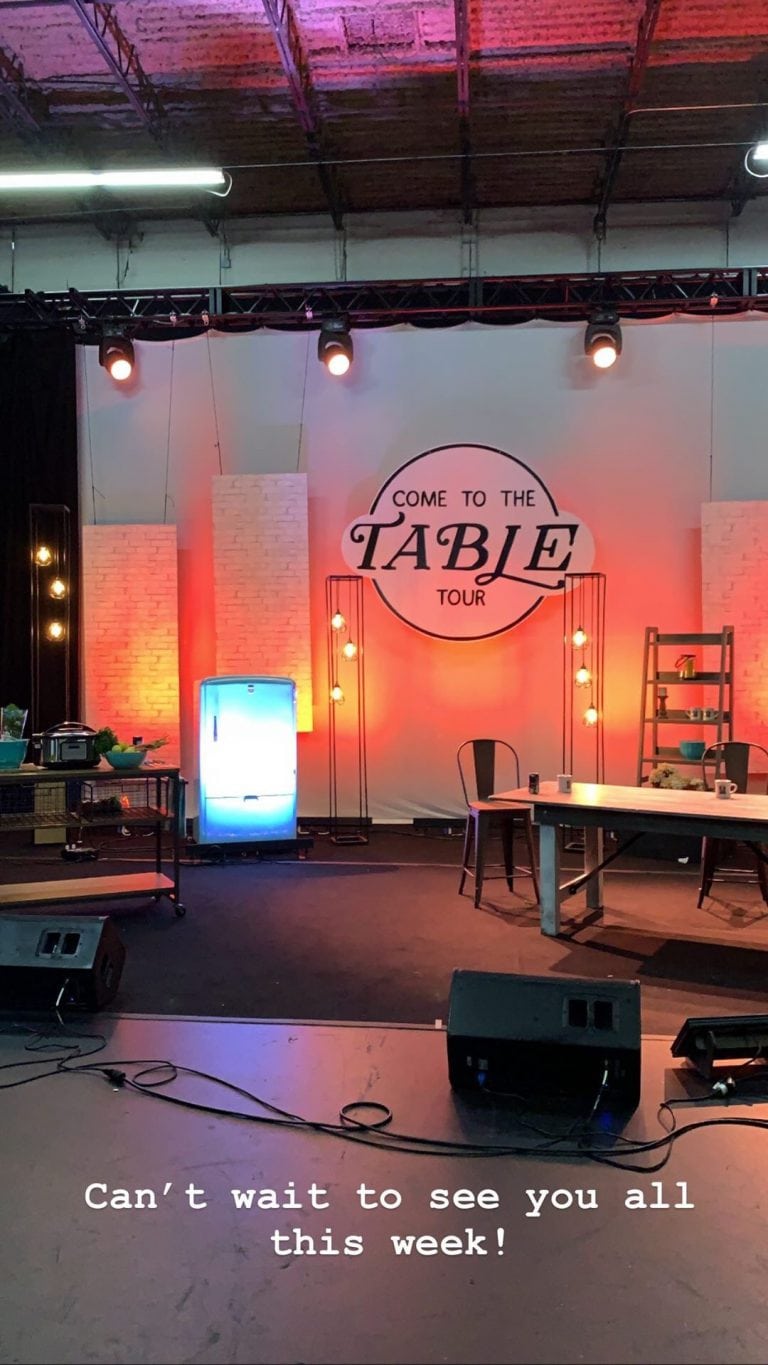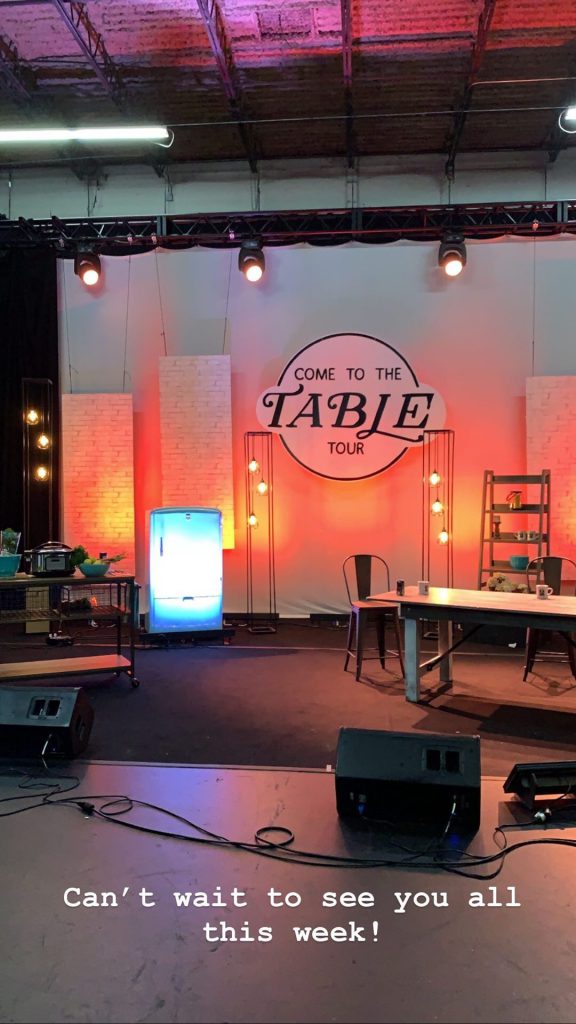 We head out to tour TODAY! Who's coming??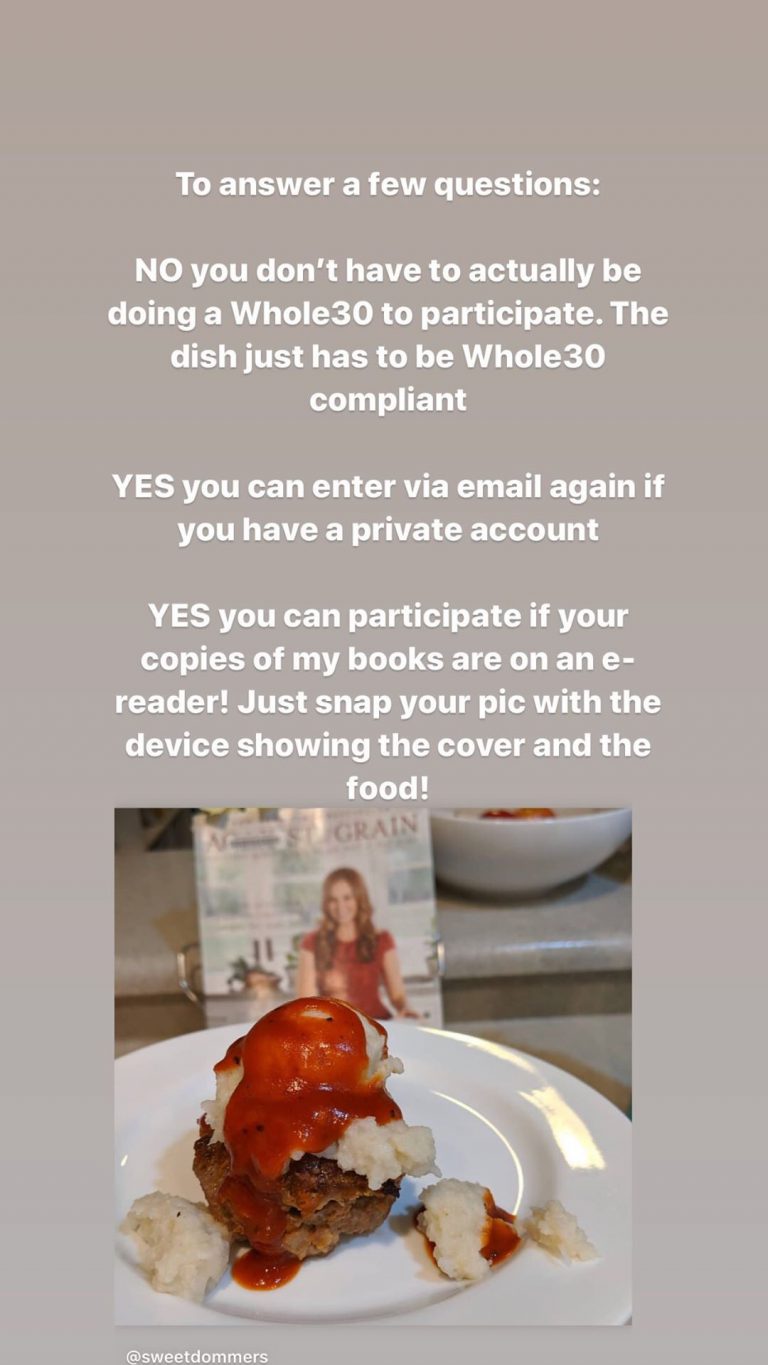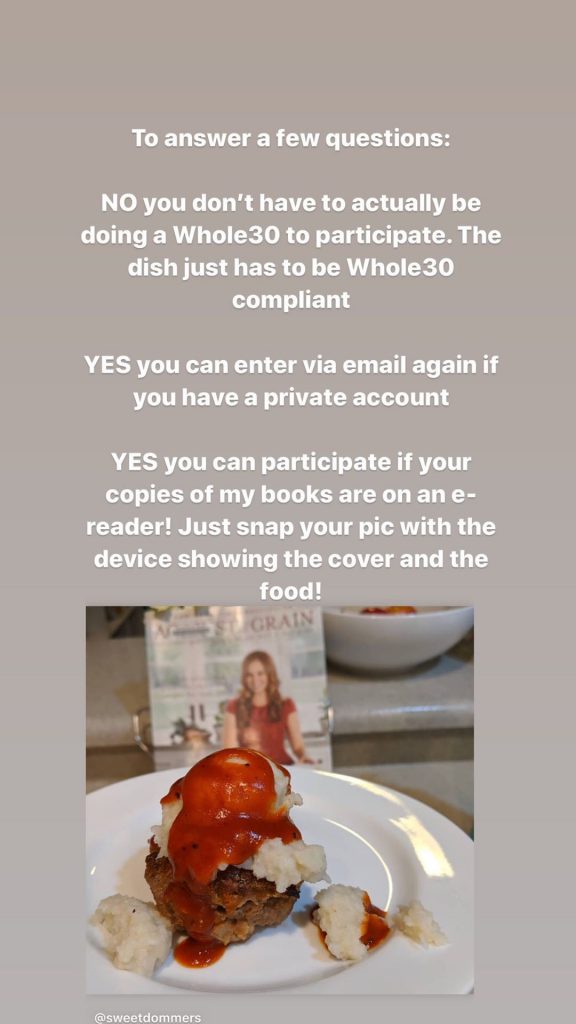 Have you submitted YOUR entry?!? Check here for details!!