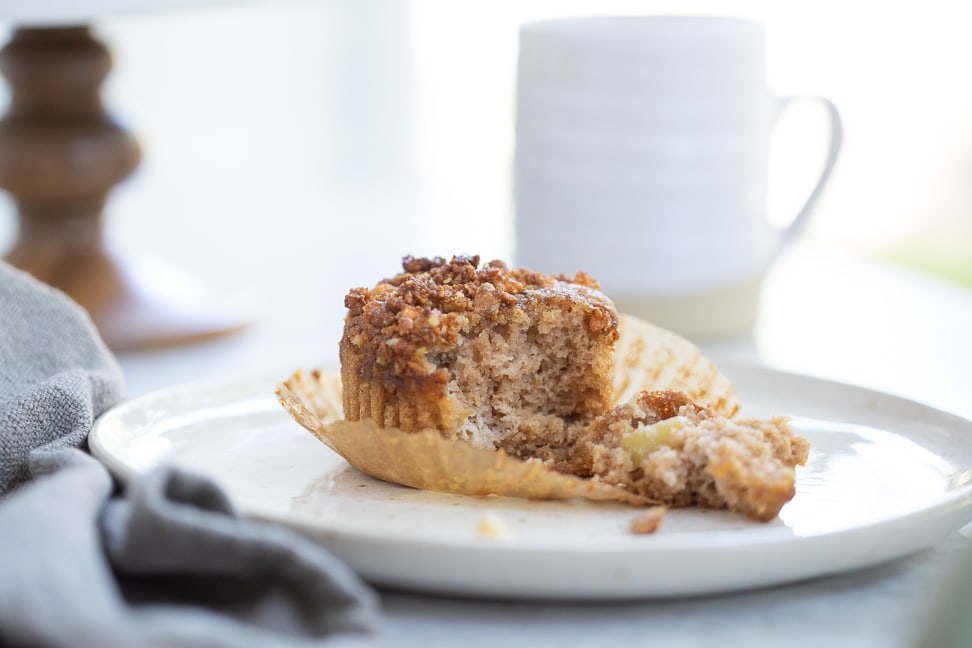 I promised the recipe for Gluten Free Spiced Apple Crumble Muffins when I shared the video of me and Kezia making them the other day, and here it is!
While I've written 4 cookbooks with over 500 new recipes between the 4 since 2013, and have amassed nearly 400 recipes that are here on the blog exclusively, I still feel a tinge of guilt that my little blog doesn't get as much TLC as it used to when I was a full-time blogger and didn't have cookbooks and 3 kids to manage! I do miss the old days of being an original food blogger. I started this blog back in 2009 when people used to visit blogs constantly for content.
Recipes, stories, photos. We enjoyed communicating back and forth with our readers in the comments, and saw people coming back time and again for a recipe to make it over and over in their kitchens. After they made the recipe, they visited to leave feedback about how much they enjoyed it, if they made modifications, to ask questions, or even to answer other's questions. It was such a great community! There's been a decrease in blog visitation over the years, and we're not sure if it's because people prefer cookbooks, to have the full recipe in an Instagram or Facebook post, or because the algorithms hide so much from you guys!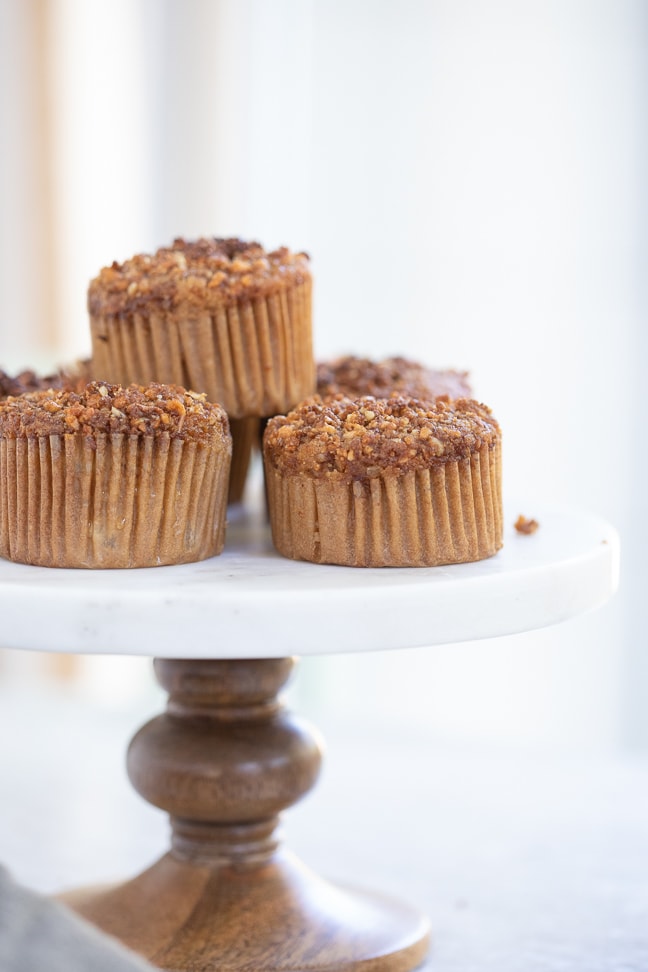 Getting Back To It!
I am working on my memoir book as well as cookbook #5 (EEK!!), but those aren't due out until 2021, so guess what that means?!
My first love, my blog, will be seeing a lot more love again. I've made it a goal to blog 2 new recipes a month until the end of the year, and then we'll see from there. I may be able to do more than 2, but I'm setting my goal a little lower since I now have 3 little ones who require a lot of my time plus a full-time business. HA!
I Want Your Advice!
I'm so curious – do you still use blogs for recipes? Do you prefer recipes directly in the Instagram or Facebook post? Leave a comment below and let me know if you'll come over to my site for the new recipes each month!
And also – what else besides recipes would you like to see here on the blog? More parenting posts? More non-toxic skincare and house cleaning recommendations? Home decor reveals? We've expanded to so much more than grain-free recipes over the years, so I'd love to hear what you're loving and what you'd love to see more of!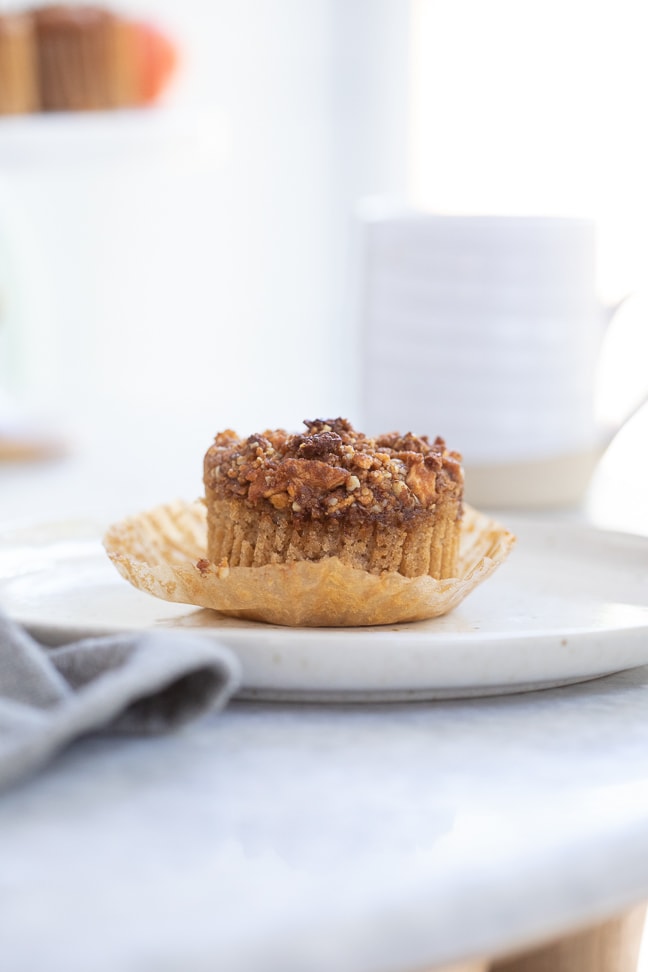 To Kick Things Off!
I wanted to share the Gluten Free Spiced Apple Crumble Muffins recipe Kezia and I have been making frequently since a friend of ours gave us a massive Costco-sized crate of apples from a tree in her backyard. I always keep a batch of my Grain Free Pancake Mix from my Meals Made Simple cookbook in my pantry, so I used the Blueberry Muffin recipe in that book as a starting off point and tweaked a few things to accommodate the flavors of the apples.
It took a handful of attempts to get the flavor and texture to where I wanted them (we of course ate all 7 batches regardless because they still tasted amazing!), but they ended up turning out so delicious. I shared a batch with the friend as a thank you for the apples, and she suggested adding a crumble on top with apple chips to up the apple flavor. I gave it a shot and mixed them with pecans, coconut sugar, and some unsalted butter and they really made the apple flavor in the muffins sing! The crumble topping is totally optional, but it is delicious!
If you don't have a copy of Meals Made Simple for the pancake mix, any grain free flour mix will work as a sub!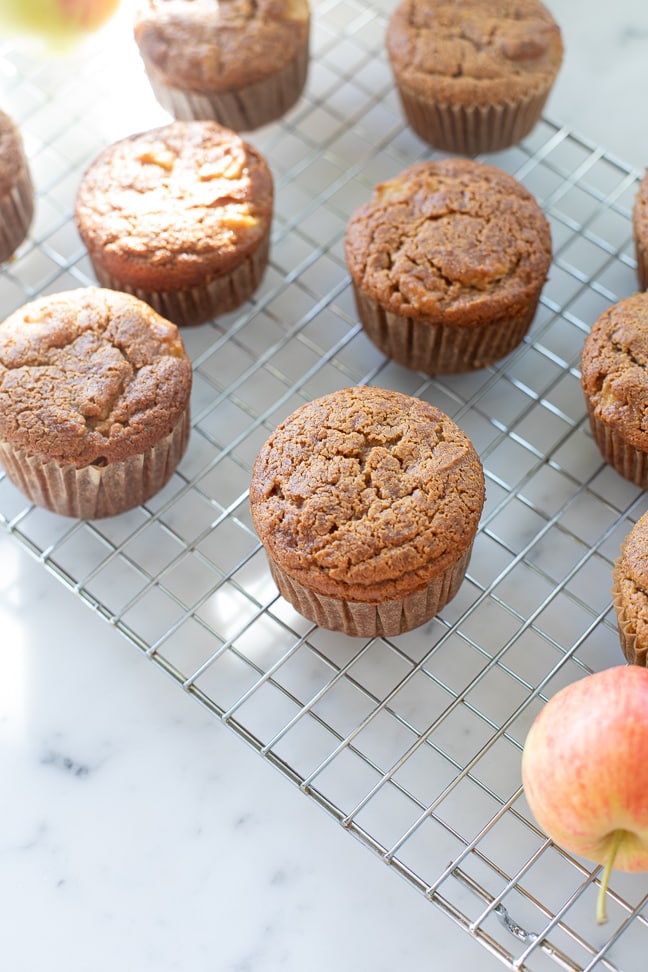 Watch Us Make It!
Shop My Kitchen Tools!