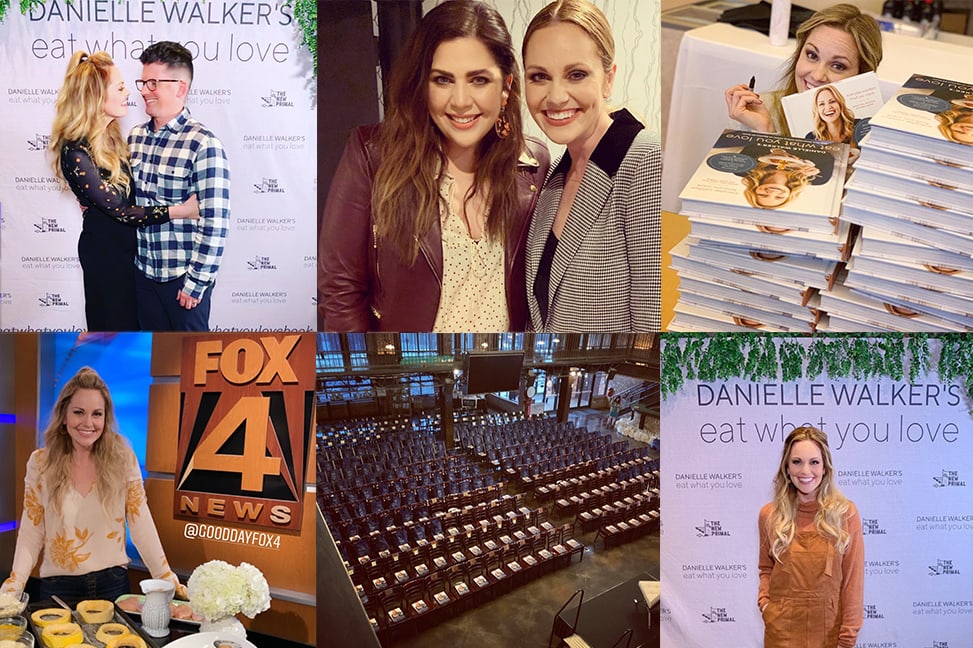 Hi everyone and happy February! Wow I can't believe the tour is over already! 13 stops and hundreds and hundreds of stories that have touched my heart in so many ways. I am so grateful for everyone who came out and shared their stories and hearts with me. I am officially home for now and I am so excited to be back with my family to take some much needed time off. This week's digest includes some behind the scenes of the last few stops from my Eat What You Love book tour and my new episode of Feeding Friendships!!
I just finished all 13 stops of the tour. I'm was amazed every night that this many seats were filled with your beautiful smiling faces every night. That you sold out each and every city. That you have driven from near and far, and even flown on planes, to come and spend an evening with me.
I love all the stories of friends, or sisters, or moms and daughters, meeting halfway across the country to come and get to share an evening together, but even more so, I am loving all of the stories about all of you brave people who have come solo! So many of you have written to tell me of the new friends you made during the evening who have similar stories. I've been ending the evening encouraging you to look around the room and realize you're sitting amongst 400 like-minded people, who may intimately know the pain and suffering you've been through with AI disease or food allergies, or who are experiencing similar struggles or triumphs in the kitchen. I'm just so happy you all are finding your community of people who are in this journey to health with you.
♥️♥️♥️
4,868 books signed on this tour.
My hand doesn't hurt, but my cheeks definitely do from smiling so much 😌
Episode 5 of Feeding Friendships is here with my friend Rebekah Lyons! We're holding chickens 🐓, making steak burrito bowls 🥗and grain-free chocolate chip cookies 🍪 !
A weekend that will forever be remembered!!
This leg of the tour was the longest of all of them, and I was missing my kids terribly so I flew to Nashville to spend a day at Hill's and to celebrate her sweet twin baby girl's 1st birthday. All 3 of her girls have a special place in my heart and in my faith journey, so it was like being with my family and was just what I needed to get over the hump.
Then we flew to NYC together, stayed in a fantastic hotel, walked and shopped, ate ALL the food, AND shared a stage.
My gratitude for the New York audience overflows for being so generous with their vulnerability and in sharing their stories with us. We laughed, cried, shared about loss, love, and new life, and a chatted a whole lot about food.
And to use the emoji of the night one more time – 😭😭😭😭
I was in the middle of my meet & greet line and saw him walk into the room in my peripheral vision. I had to pause the line to hug and kiss him and lost all composure and started crying! 😂
It's been a long leg away from home this run. He's been holding down the fort and taking care of sick kids, and I'm just so happy he's here in Texas with me for the last 2 days and gets to experience the magic that I do each night being with you all and hearing your stories.
I can't believe it's already all over. I'm excited to get home but sad the tour is done. It's been the most inspiring, fulfilling month and has reignited my passion for sharing about the healing power of food!!