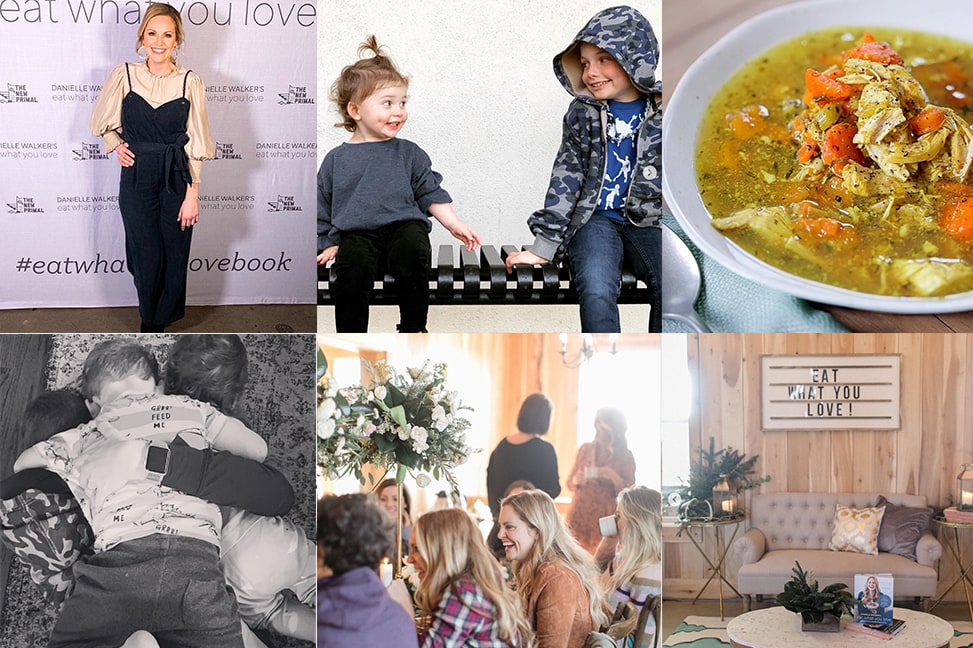 Hi everyone! I hope you all had a great week! This week's digest includes some of the recipes I shared while hosting the Whole30 recipe page, a look into my Eat What You Love book tour, and my 10 year challenge where I reflect on my health from the past ten years. Scroll down to read more!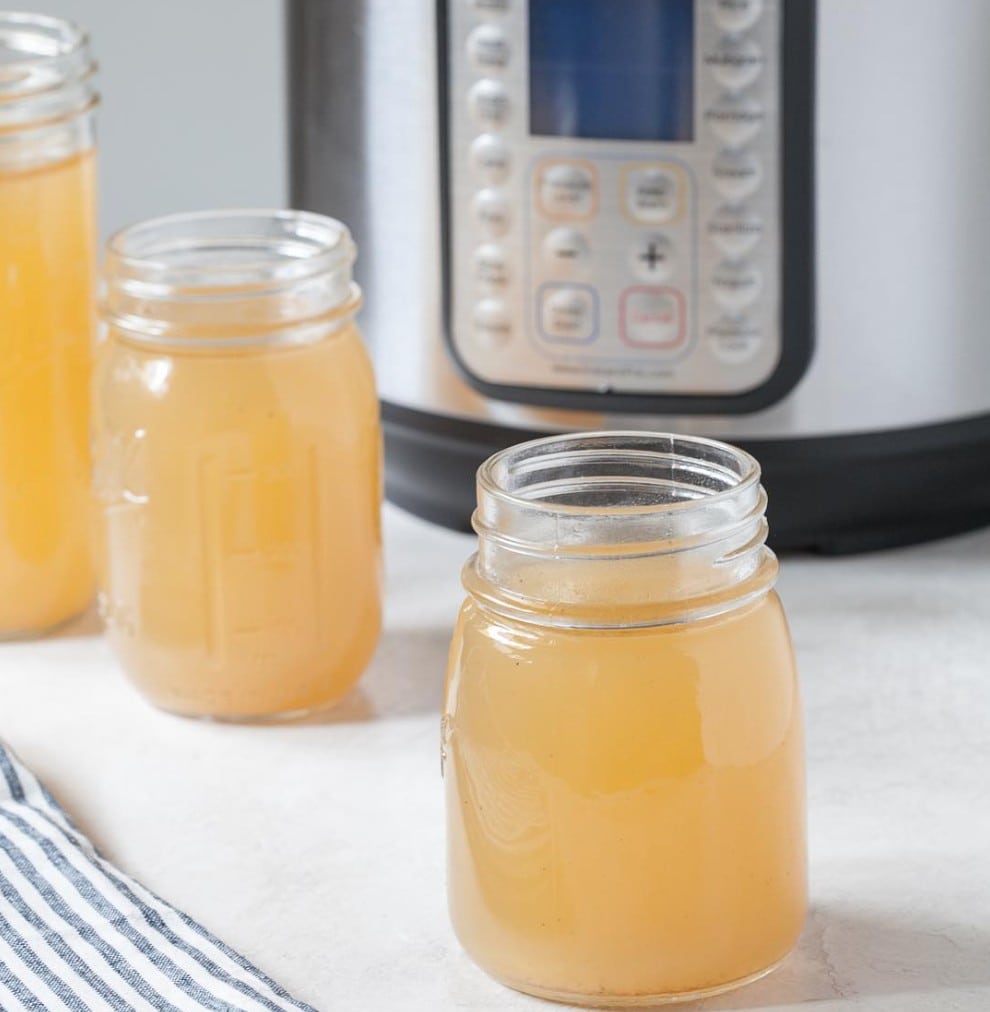 Homemade bone broth, or stock, makes the most delicious soups. It is also wonderful for sipping daily. It is easily digestible, helps heal the lining of your gut, & contains valuable nutrients. The key to a good gel in your broth is to not fill the pot with too much water; add just enough to cover the bones. I prefer to use filtered water to avoid any chemicals & metals in tap water. This recipe can be used with chicken, beef, or turkey bones. I prefer the flavor of the broth when I've used roasted bones, but raw bones will work too.
INSTANT POT CHICKEN BONE BROTH ✨tap the link in profile for a slow cooker version
Serves 8 to 10 cups
4 pounds mixed cooked or raw bones (see Tidbits)
2 T extra-virgin olive oil or ghee
Sea salt & ground black pepper
4 carrots, halved crosswise
2 celery stalks (with leaves), halved crosswise
1 large yellow onion, quartered
1 bunch fresh flat-leaf parsley
4 cloves garlic, crushed
1 T apple cider vinegar
6 to 8 cups filtered water
METHOD
If bones are cooked, place in the bowl of the Instant Pot. If bones are raw, place on a baking sheet, drizzle with the olive oil, & season with salt & pepper. Roast in a 400°F oven for 20 minutes. Transfer bones & any juices to the Instant Pot.
Add carrots, celery, onion, parsley, garlic, vinegar, & enough filtered water to just barely cover the bones.
Secure lid & set the pressure release to sealing. Select the soup/ stew program, & set the cooking time to 80 minutes. When cooking program is done, press cancel & let pressure release naturally, then remove the lid.
Skim fat from broth & pour broth through a fine-mesh sieve to strain out the bones & other solids.
Allow broth to cool to room temp, then store in airtight containers in refrigerator for 1 wk, or freeze in silicone muffin molds &, once frozen, transfer to resealable plastic bags for
6 months.
TIDBITS Ask your butcher for soup bones. For beef, use a mix of bones with some meat on them, such as oxtail, short ribs, or knucklebones. For poultry, use a mix of backs, legs & feet.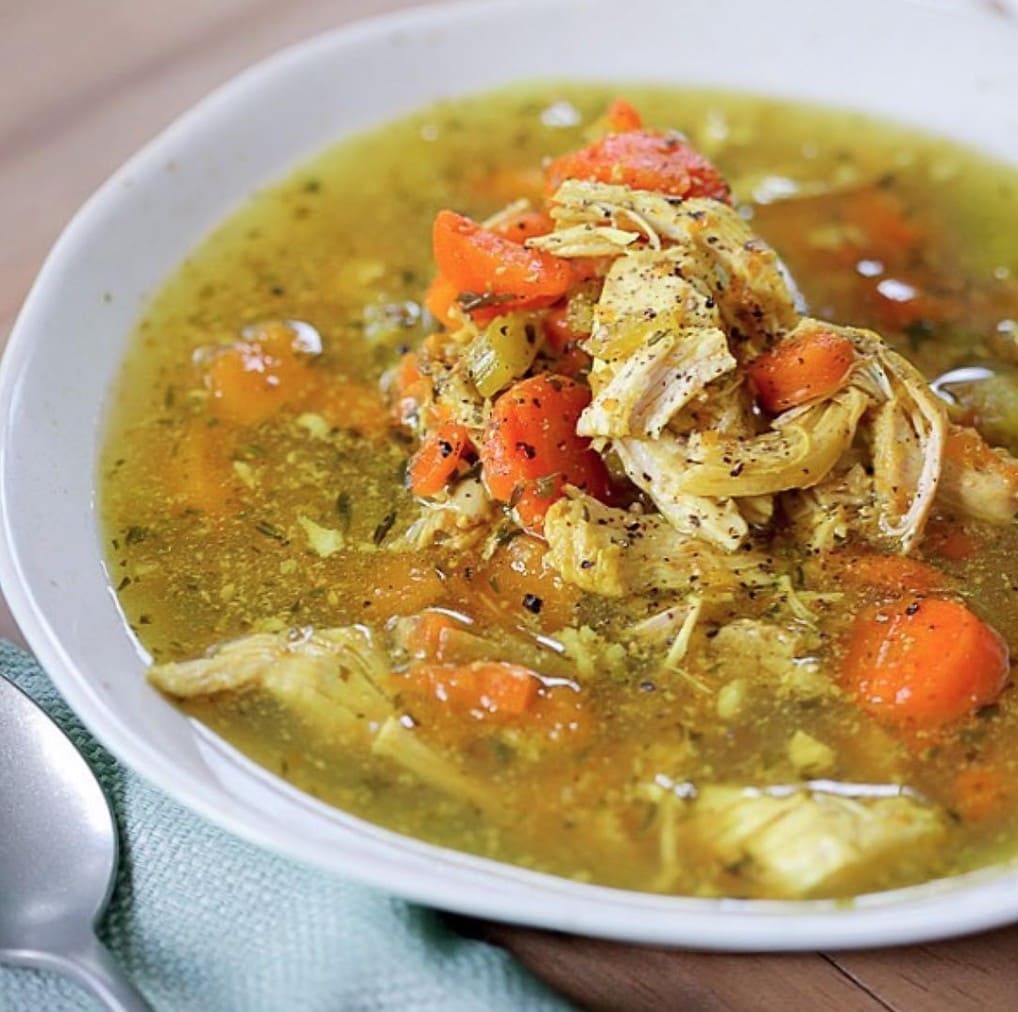 I shared a bunch of recipes this week with the Whole30 page, so I thought I'd share some of them here too! I'm often asked what I eat when I'm not feeling well. Lots and lots of chicken soup . . . even for breakfast! The homemade bone broth is calming for the gut & replenishes minerals & nutrients.
This recipe is from my new cookbook #EatWhatYouLoveBook, but I've started adding some ground turmeric to the recipe too lately for extra anti inflammatory properties.
HEALING CHICKEN SOUP
(From pg 167 of "Eat What You Love")
SERVES: 6
INGREDIENTS
2 pounds boneless, skinless chicken breasts or thighs, fresh or frozen
6 cups Chicken Bone Broth
1 yellow onion, chopped
3 cloves garlic, minced
3 tsp fine sea salt , plus more to taste
3/4 tsp freshly ground black pepper, plus more to taste
6 celery stalks, sliced
6 carrots,  sliced
1 small butternut squash, cubed
3 T chopped fresh flat-leaf parsley, or 1 T dried parsley
1 T dried turmeric powder
11/2 T chopped fresh oregano, or 21/2 tsp dried oregano
11/2 tsp fresh thyme leaves, or 3/4 tsp dried thyme
Zest of 1 lemon
1 tsp lemon juice
INSTRUCTIONS:
Put the chicken in an electric pressure cooker. Add the bone broth, onion, garlic, salt, & pepper. Secure the lid, select the manual setting, & set it to high pressure for 20 minutes for the frozen chicken, or 10 minutes for the fresh chicken.
When the pressure cooker timer is done, quick release the pressure. Remove the chicken, cut it into bite-size chunks, & return it to the pressure cooker. Add the celery, carrots, butternut squash, parsley, turmeric, oregano, & thyme & season with salt & pepper to taste. Secure the lid again, select the manual setting, & set it to high pressure for 2 minutes. Quick release the pressure. Stir in the lemon zest & juice. Ladle the soup into bowls & serve hot.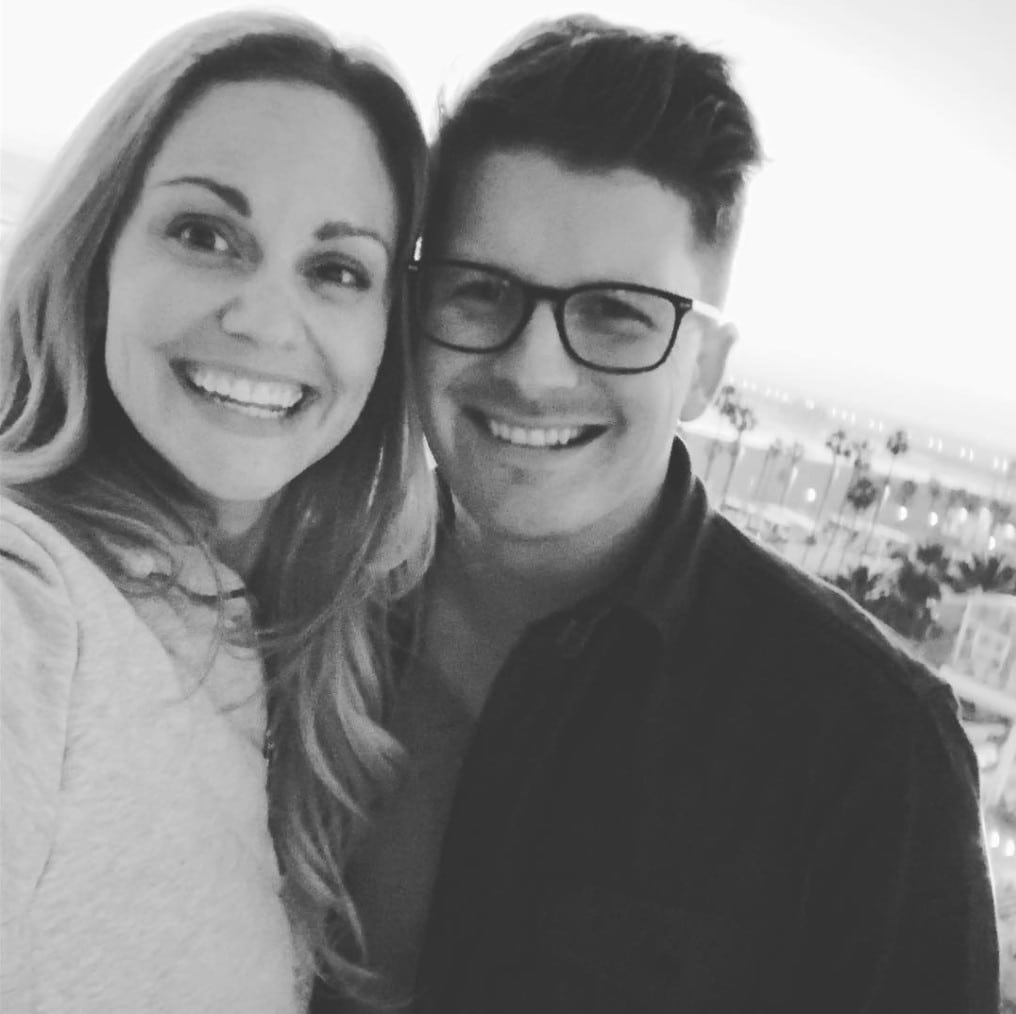 We spent the last 2 days down in Southern California, with a group of like minded people, talking business strategies, serving your community/audience, and working with your spouses.
It was so life giving, encouraging, and inspiring! Ryan @maddenwalker already works with me a lot, but we both think you'll see a whole lot more of him in 2019 after spending time with this group!
The tour starts today, and I'm SO ready to see all of you!! Then get ready, because we have some amazing things planned for this year for all of you!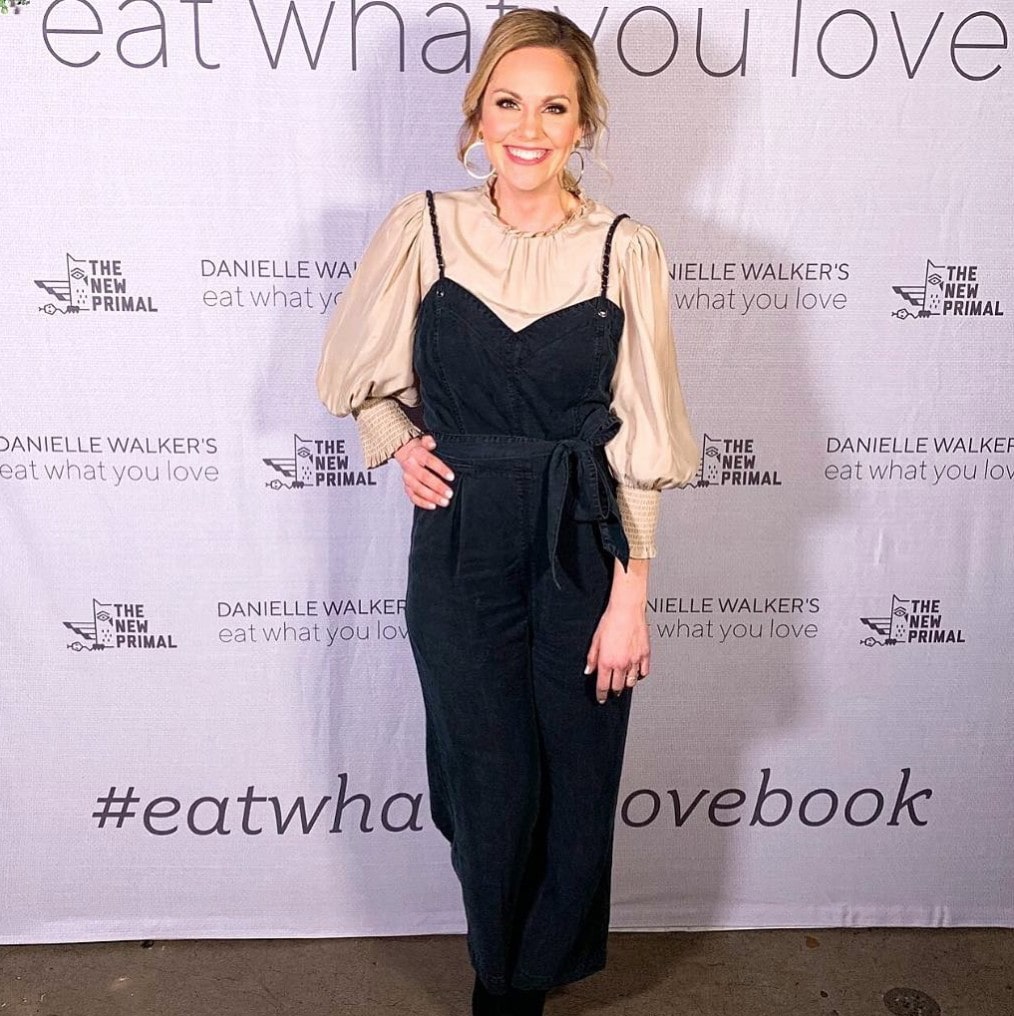 Portland – you were amazingt!! What a great way to kick off the tour. Especially since I almost didn't make my flight from a terrible migraine the morning of! 
You all made me feel so welcome and you were so gracious with your stories and gratitude. I can't thank you enough!! See you tonight Seattle!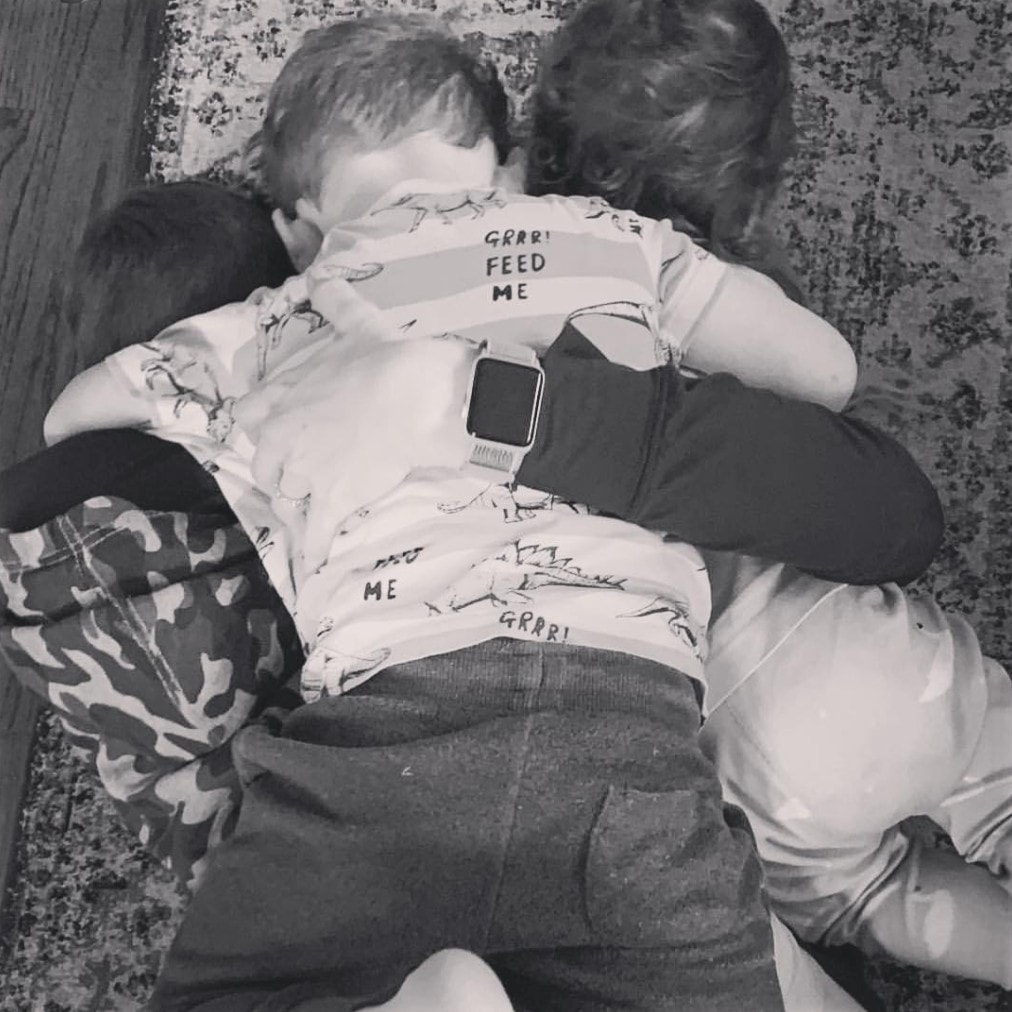 Home.
???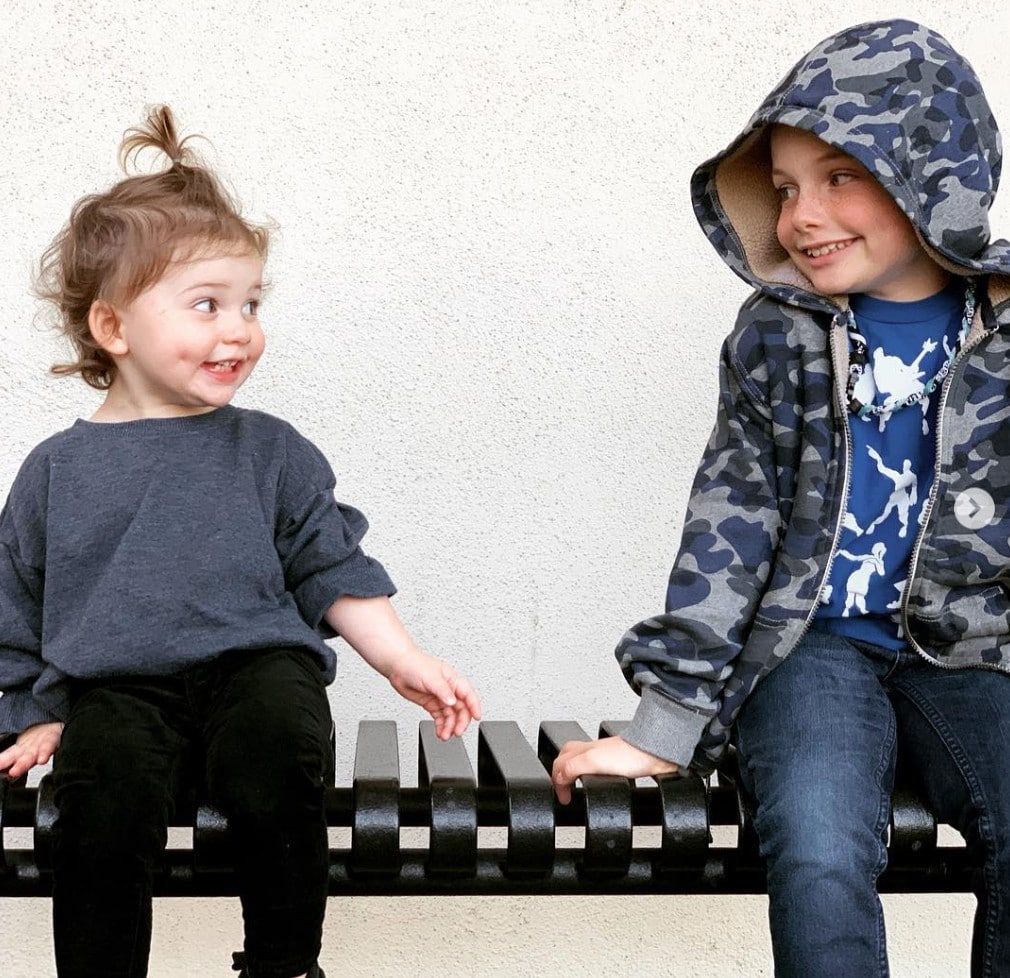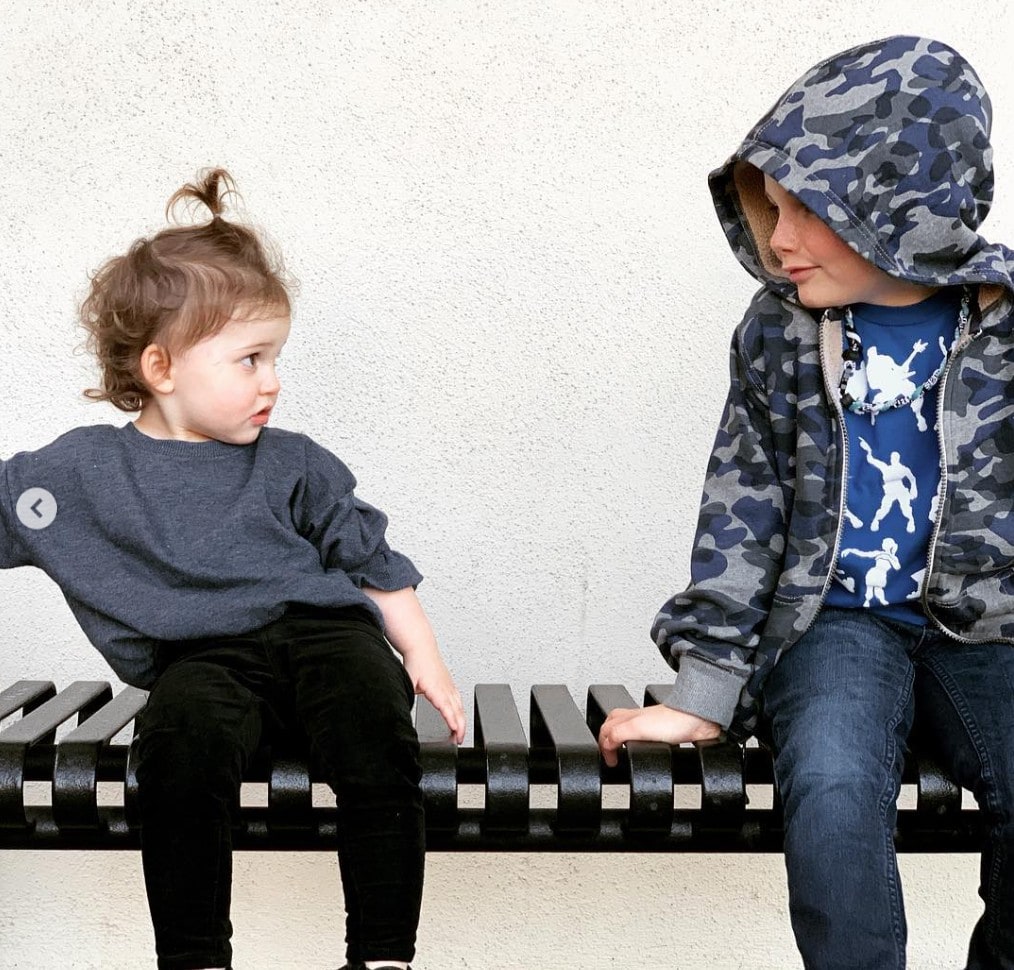 These facial expressions. Dying. Especially the sass is in the second one! ?
They're 7 years apart and I ♥️ their special relationship.
Easton and Asher are 5 years apart.
How far apart are your kiddos if you have them?
I'm still dreaming of this beautiful release party for Eat What You Love last month!
Have you tried those grain-free Everything Bagels yet?! The whole morning was a dream and everyone who came out to celebrate with me were so gracious and made the day so special. All of the details and more photos are on the blog!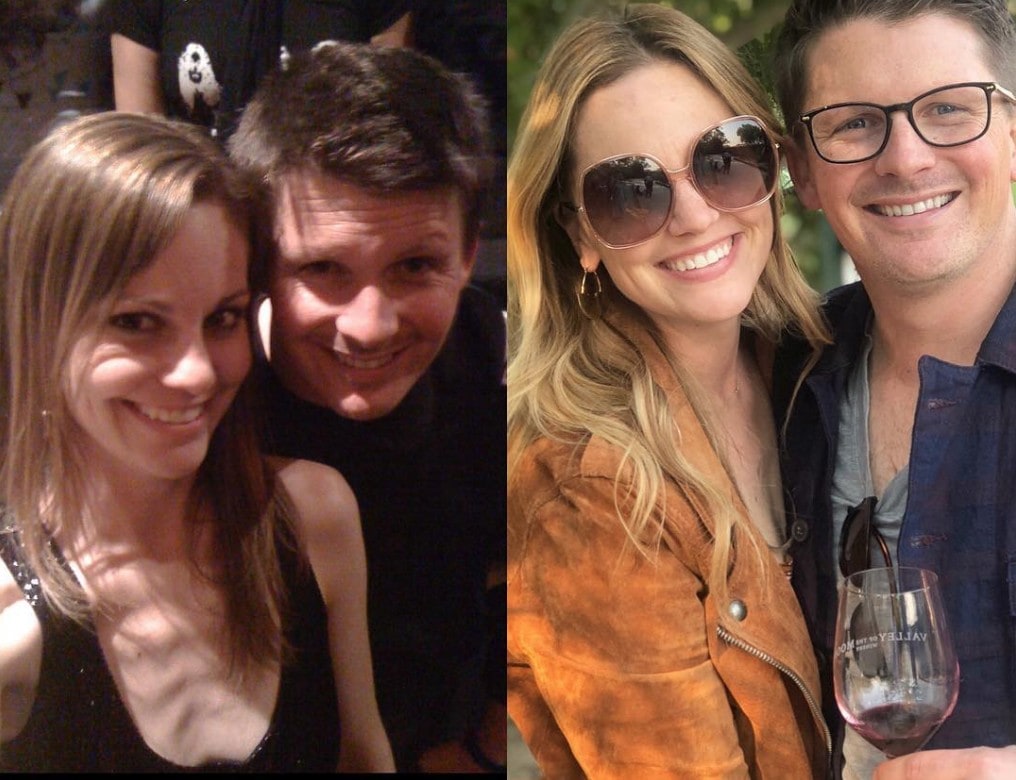 Just went back in my phone to 2009 to find a picture so I could jump on the #10yearchallenge wagon, and realized this photo on the left is from exactly 10 years ago.
I was fighting for my life after a diagnosis of an autoimmune disease Ulcerative Colitis 2 years prior in 2007. I had just gotten out of the hospital after requiring multiple blood transfusions and Ryan took me to a Paramour concert to try to lighten my spirits. I remember having to find a seat to sit in or lean back into Ryan and let him support me because I was too weak to stand through the show, and the music and extra bodies in the room exhausted me. I was incredibly malnourished (exhibit A) because my disease prevented me from absorbing nutrients and my hair was falling out by the clump. I was on medical leave from my job, on a slew of debilitating medications, and feared for my life (and social life) every day.
Fast forward 10 years.
I haven't been hospitalized since then once.
I'm off of the medications.
I've had 4 kids.
I've lost 1.
I've written 4 cookbooks.
I've met hundreds of thousands of you who have found healing through food and lifestyle.
I have a beautiful relationship with that man in both of those photos who stood by me and was my advocate when doctors told me diet didn't matter.
I'm thriving.
And diet does matter.
What a difference 10 years can make.
What changes have you seen in your life since changing your diet? Have my recipes and story been a part of your journey?
Oh my goodness!! How fun to see this amazing recap of last night's event in Minneapolis! Our videographer @storyofusfilms volunteered and was not expected to create a video for us but just sent it over as a surprise. I'm so thankful to have these memories on camera. We'll release longer segments of each night next month so you can get in on the fun if you couldn't make it to an event, or if there was a guest in another city that you would've love to see!
We're still in need of videographers in the remaining cities (Chicago, Atlanta, Tampa, Raleigh, Brooklyn, Austin, Dallas) so please reach out if you're willing to share your talent!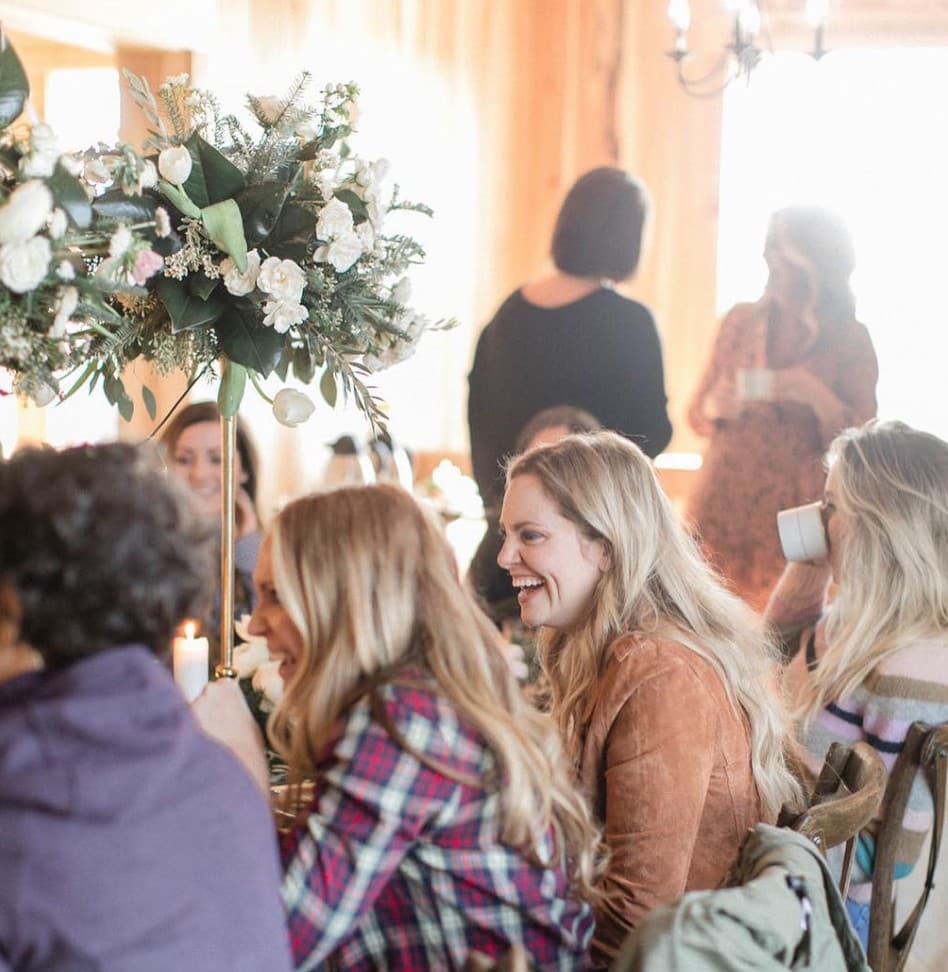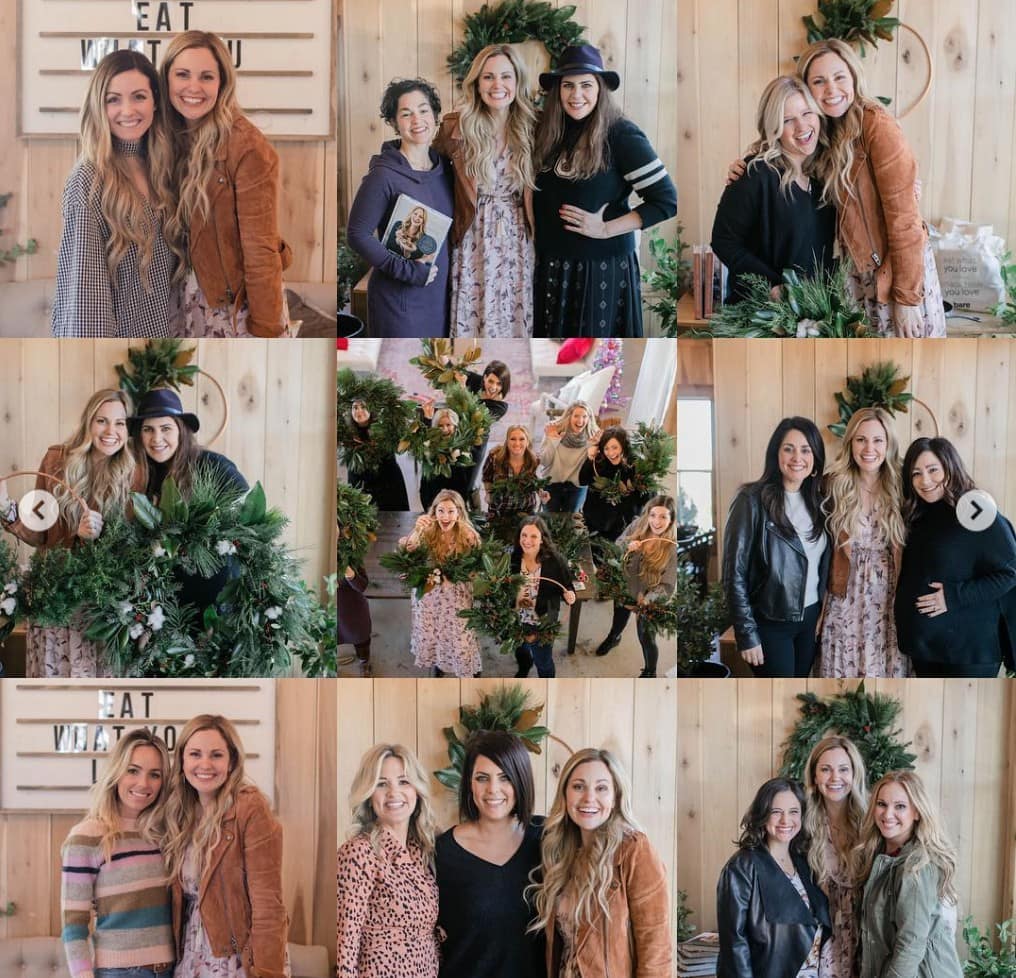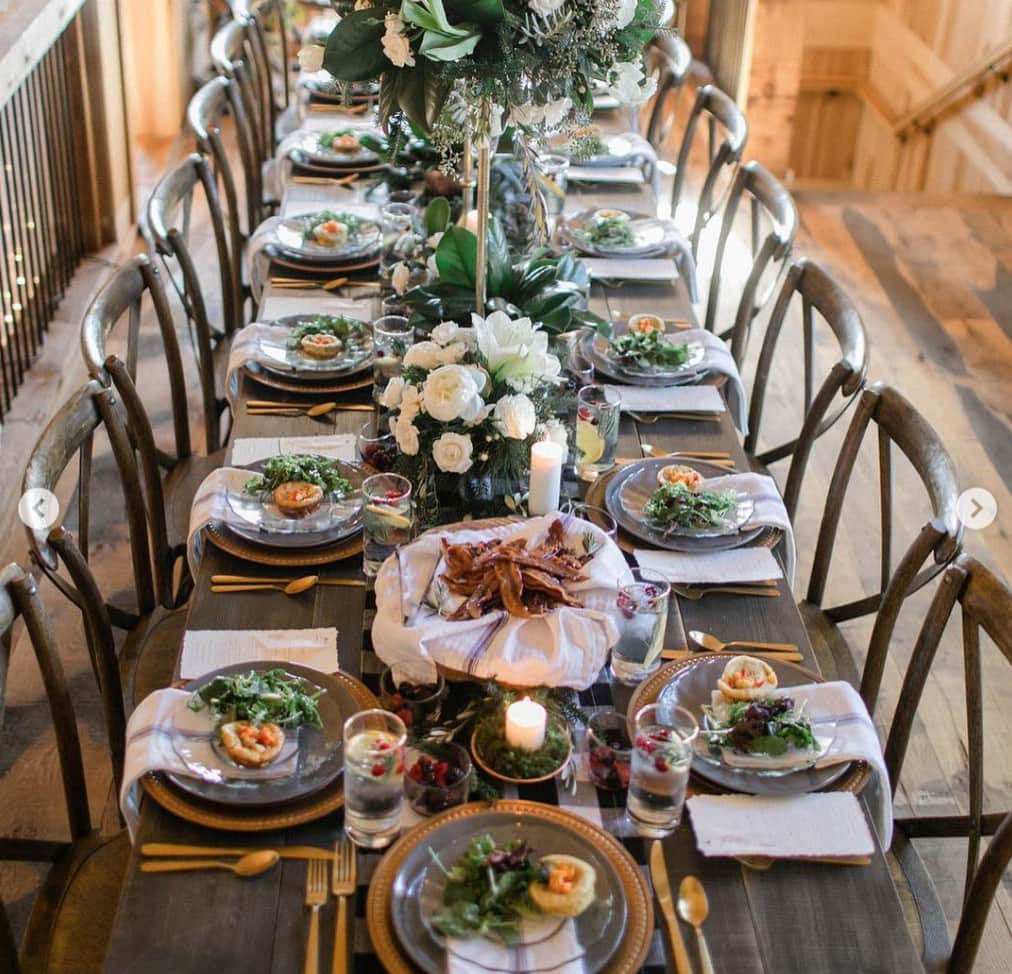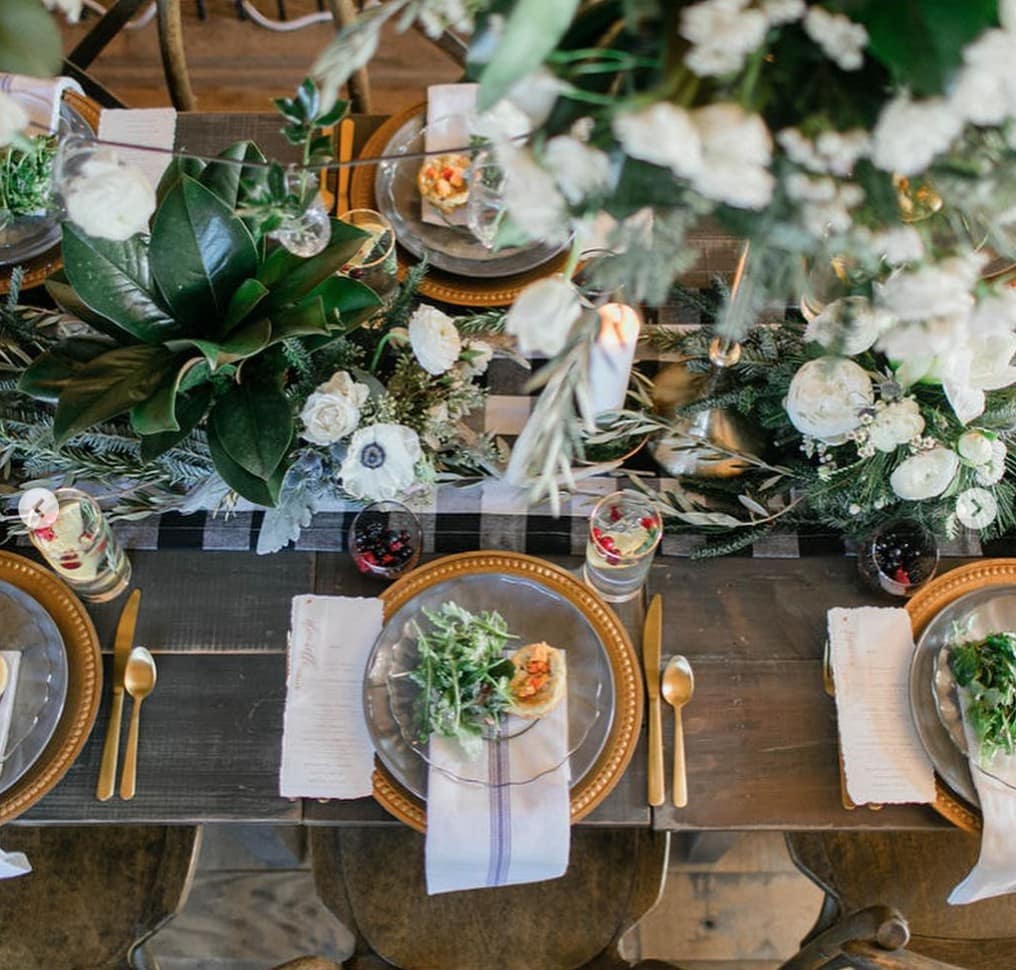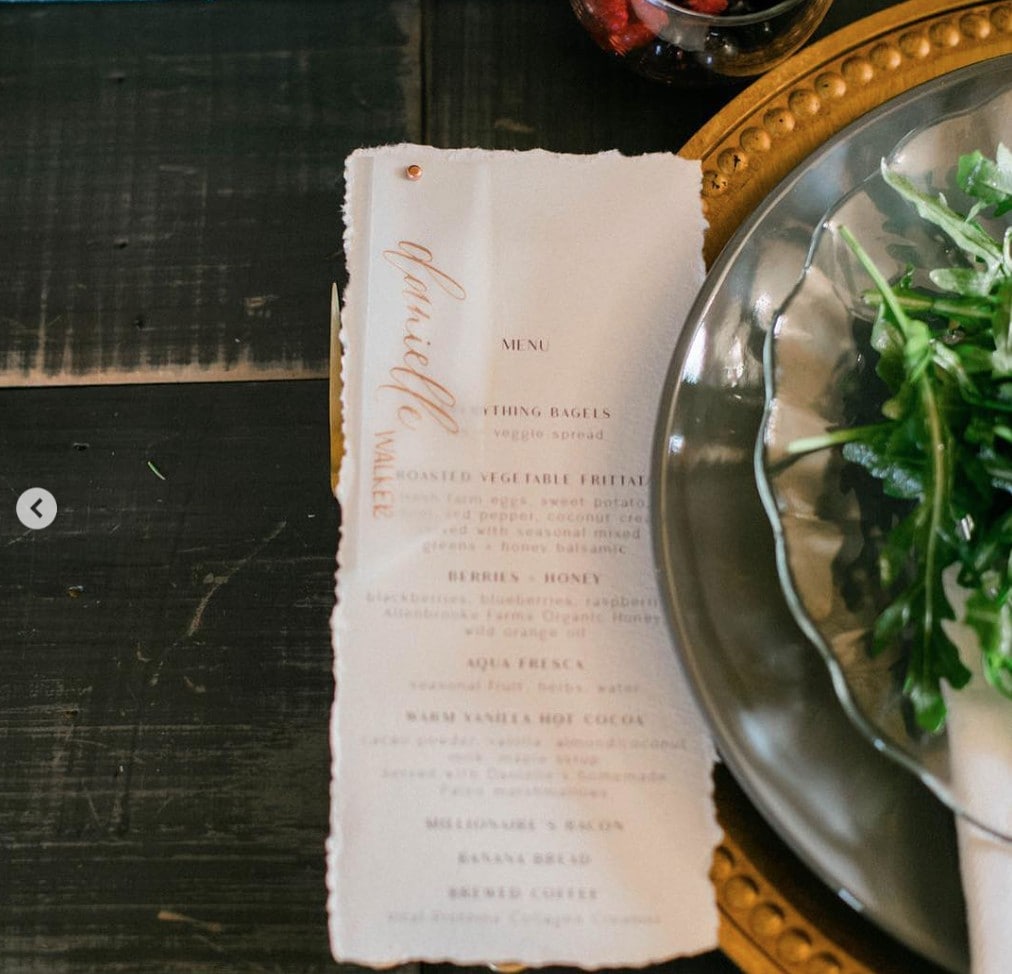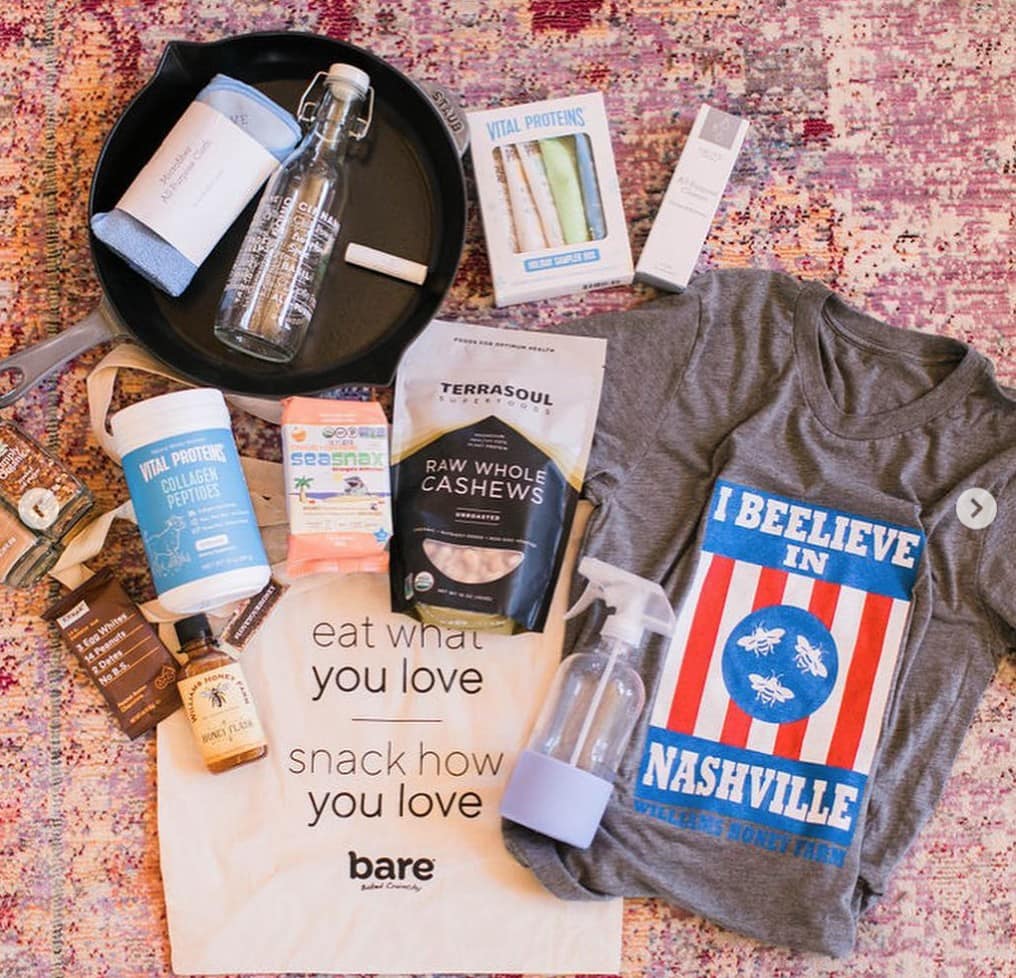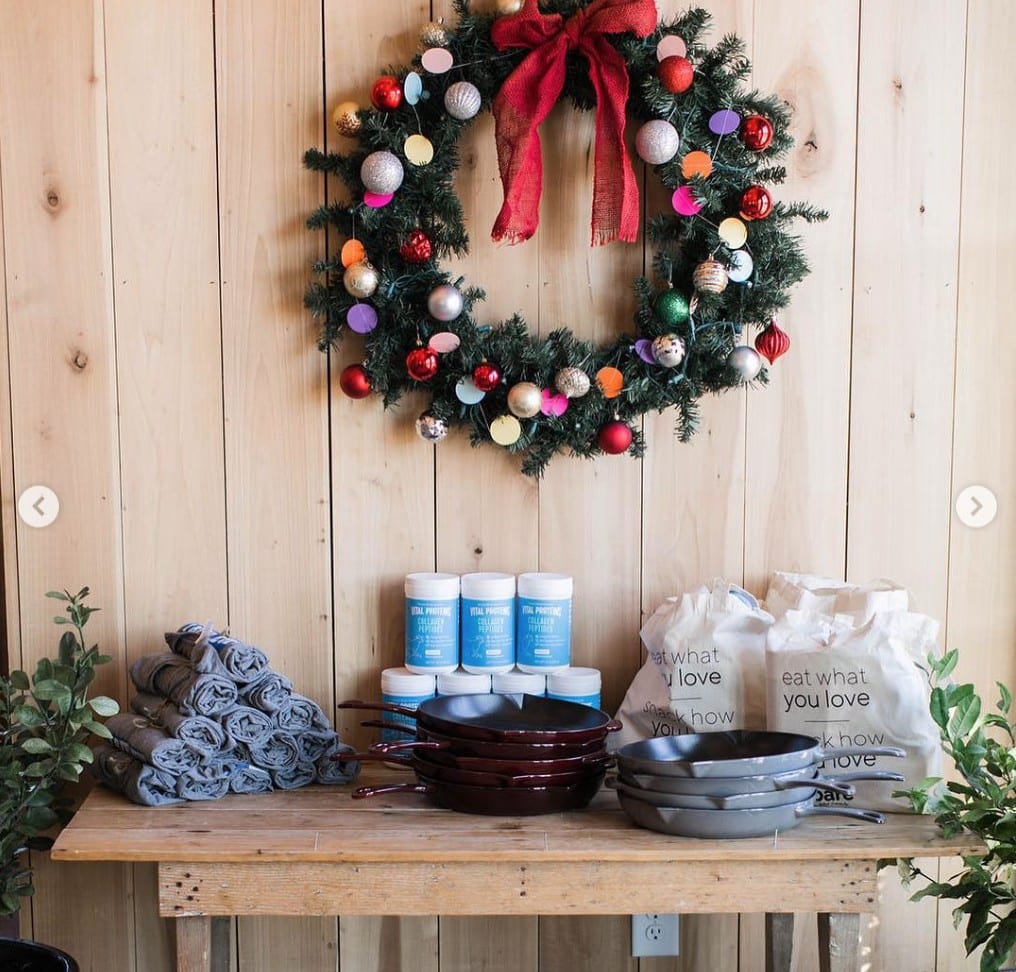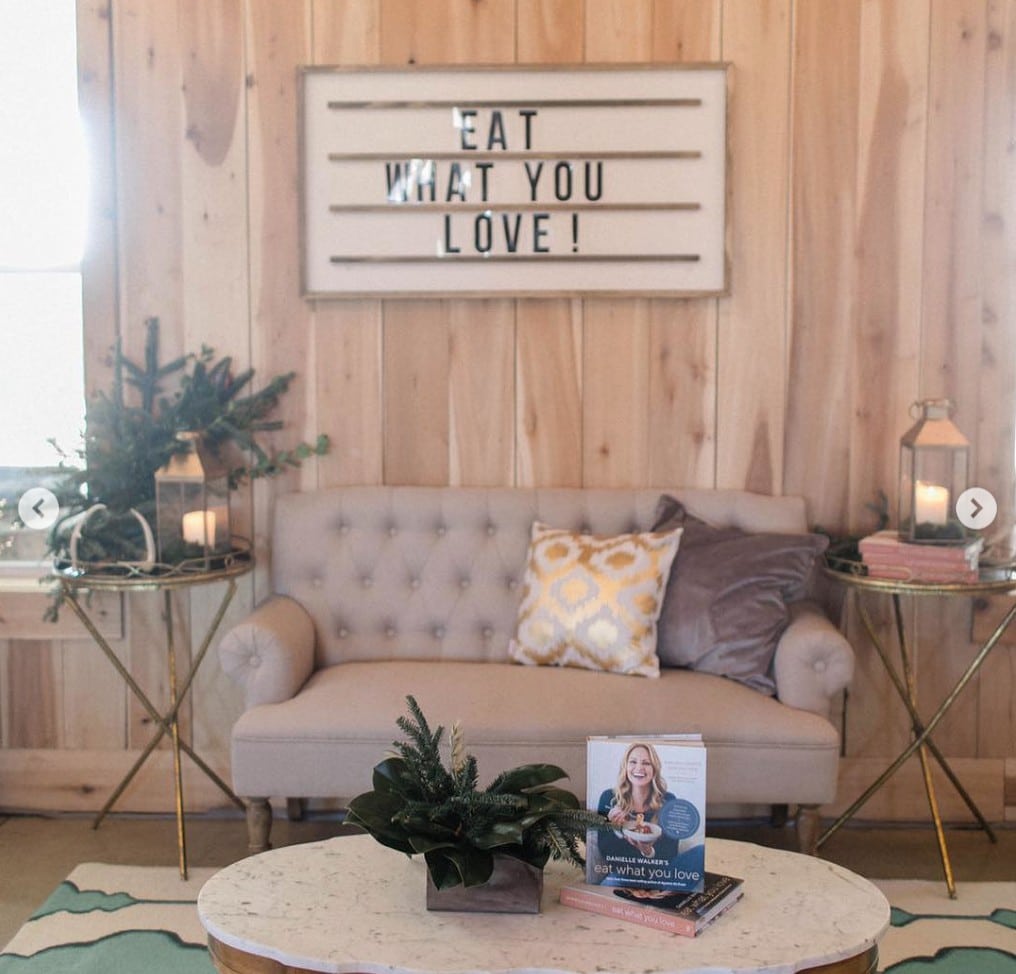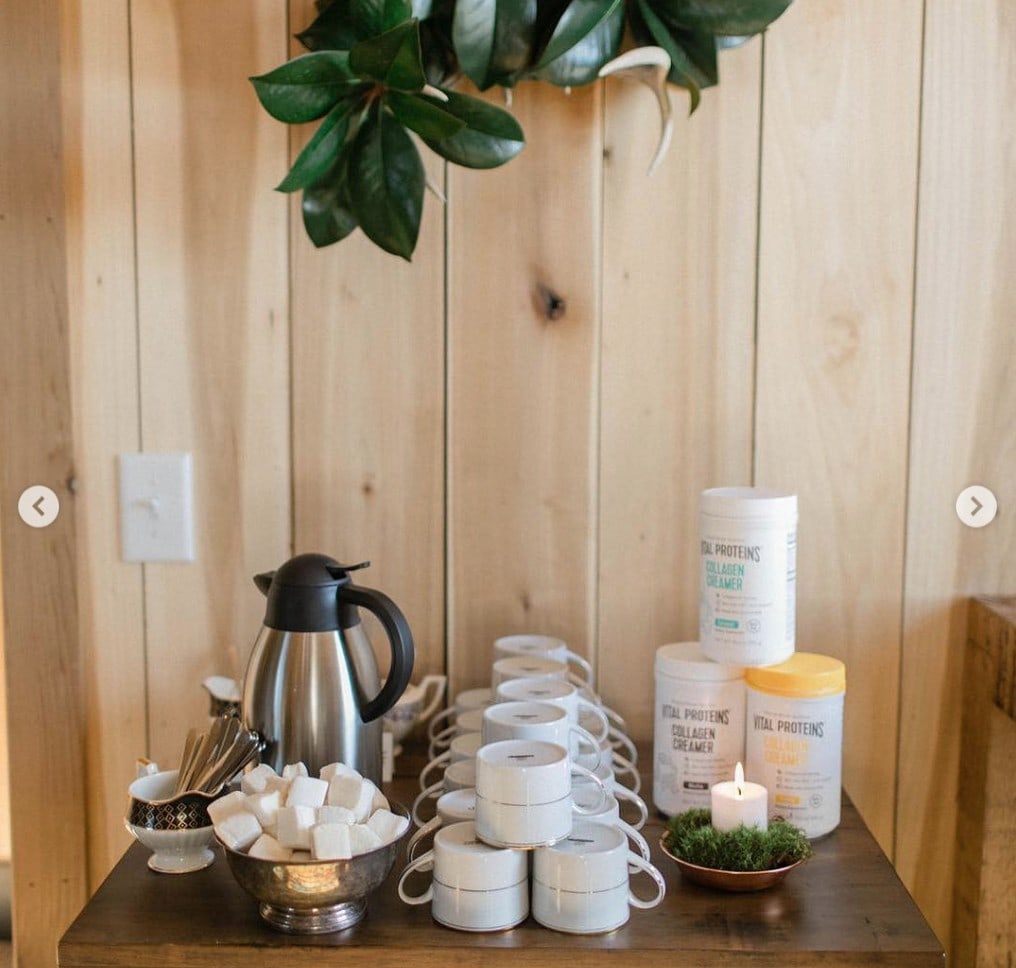 A few weeks ago, right before Christmas, I flew out to Nashville to celebrate the release of #EatWhatYouLoveBook with some of my dearest friends. From helping me choose the cover photo and title of the book, to taste-testing some of the recipes along the way, to simply encouraging me from afar, a lot of these ladies were with me along the journey.
Nashville is my second home, so I wanted to have an intimate celebratory brunch with these ladies before going out on the big tour.
@leilaklewis and her team at Be Inspired PR did such a beautiful job with my LA release party that I enlisted them again and they executed all of the details so beautifully. From the food that was recreated from the new book to the gorgeous barn it took place in – the whole morning was a dream.
Production: @beinspiredpr
Venue/Design: @allenbrookefarms
Photography: @lauramollphoto
Florals: @foxgloveandheather
Wreaths: @field_and_forage
Stationery: @_theartisanabode
Catering: @sip_n_bite_cocktail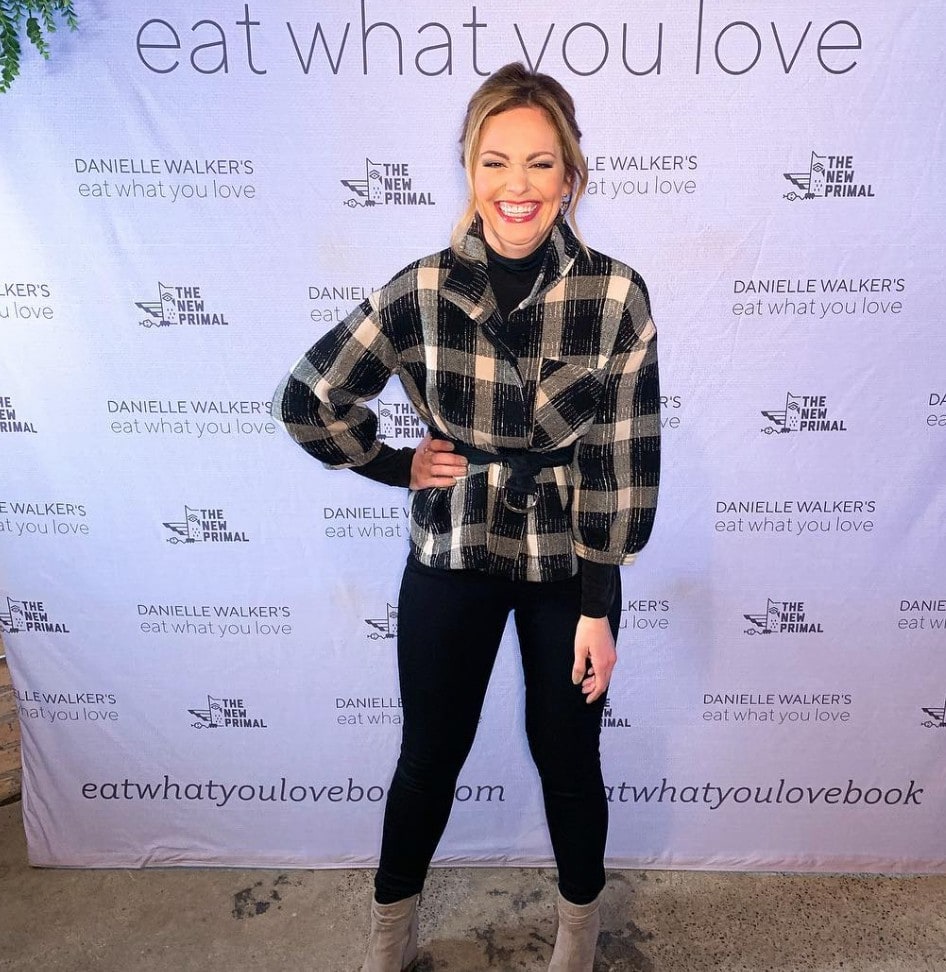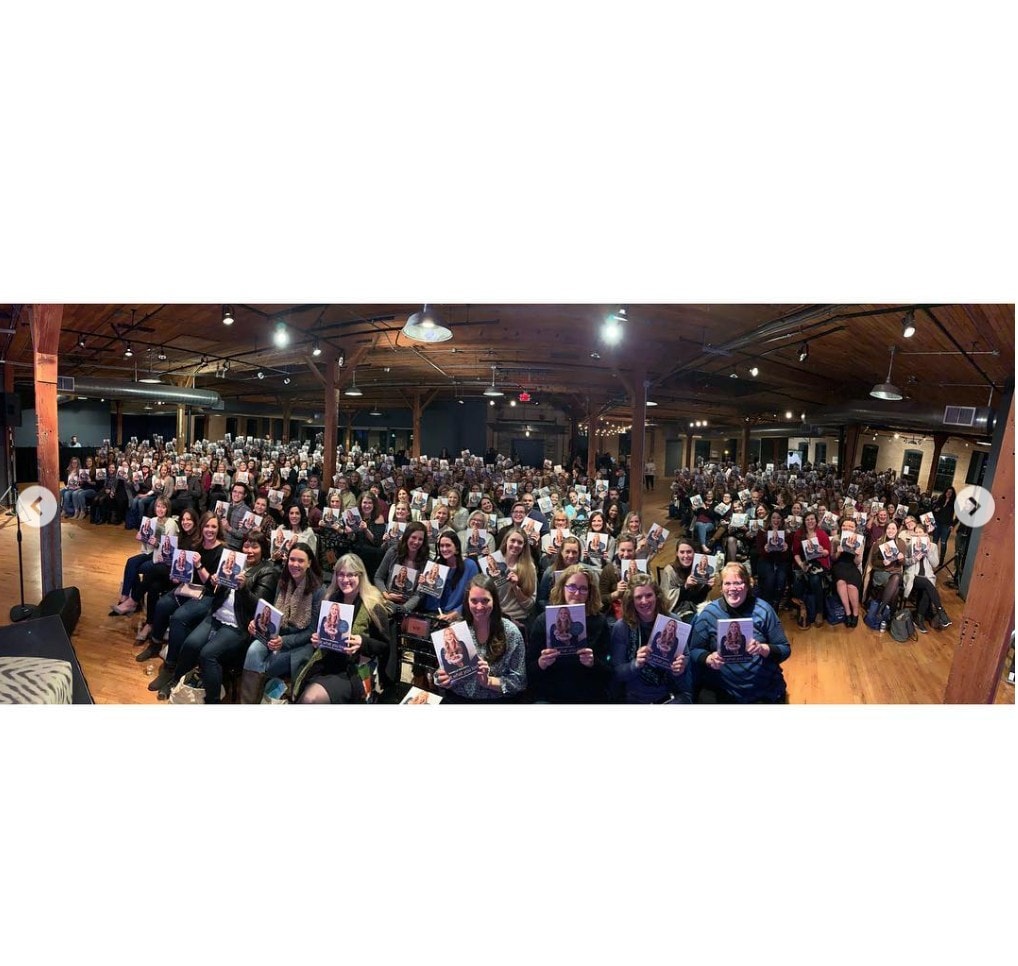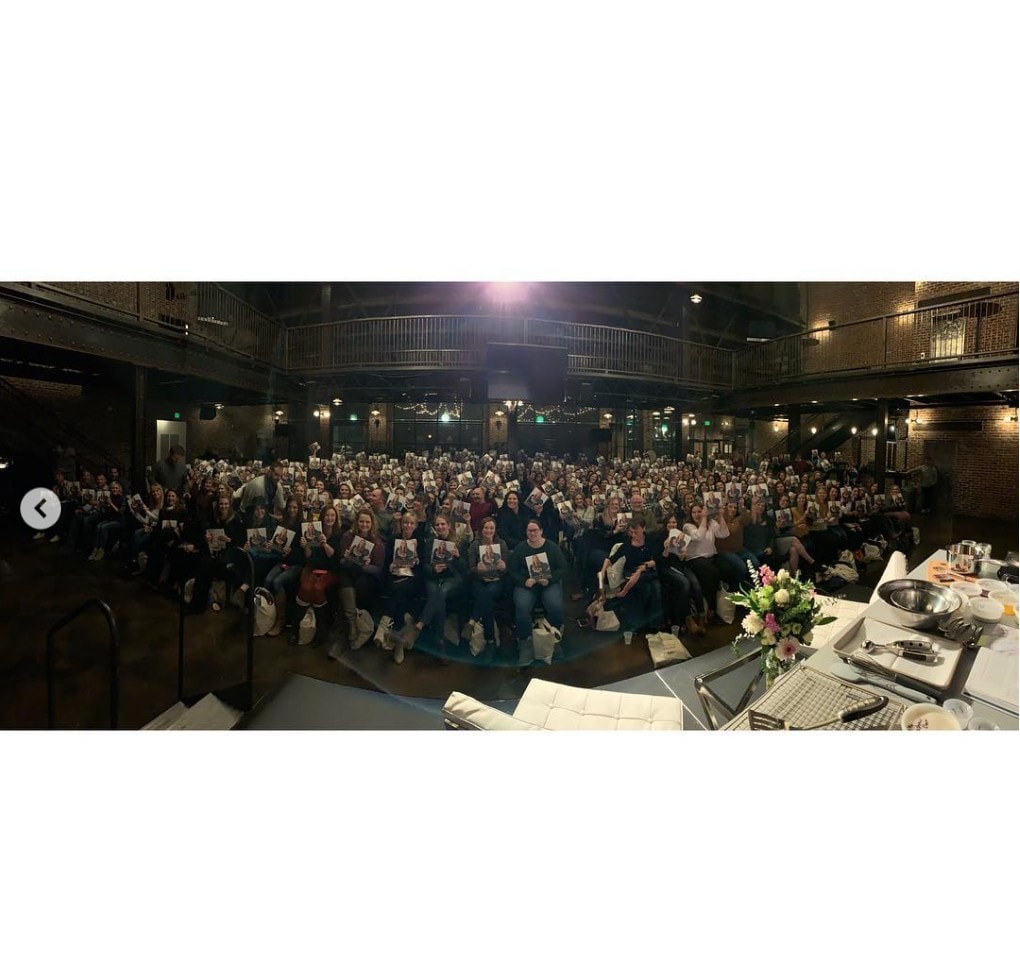 There's been no shortage of fun so far along this tour!
What's been your favorite part of the night?! The cooking demo, food samples, q&a?!
Heading home from leg 2 of Minneapolis and Denver – filled with so much gratitude for all of you who came out, shared your stories, connected with other like-minded new friends in your community, shared in my excitement about the new book, and asked wonderful questions each night!
Home to my sweet babies for a few days then off to Chicago, Atlanta, Raleigh and Tampa!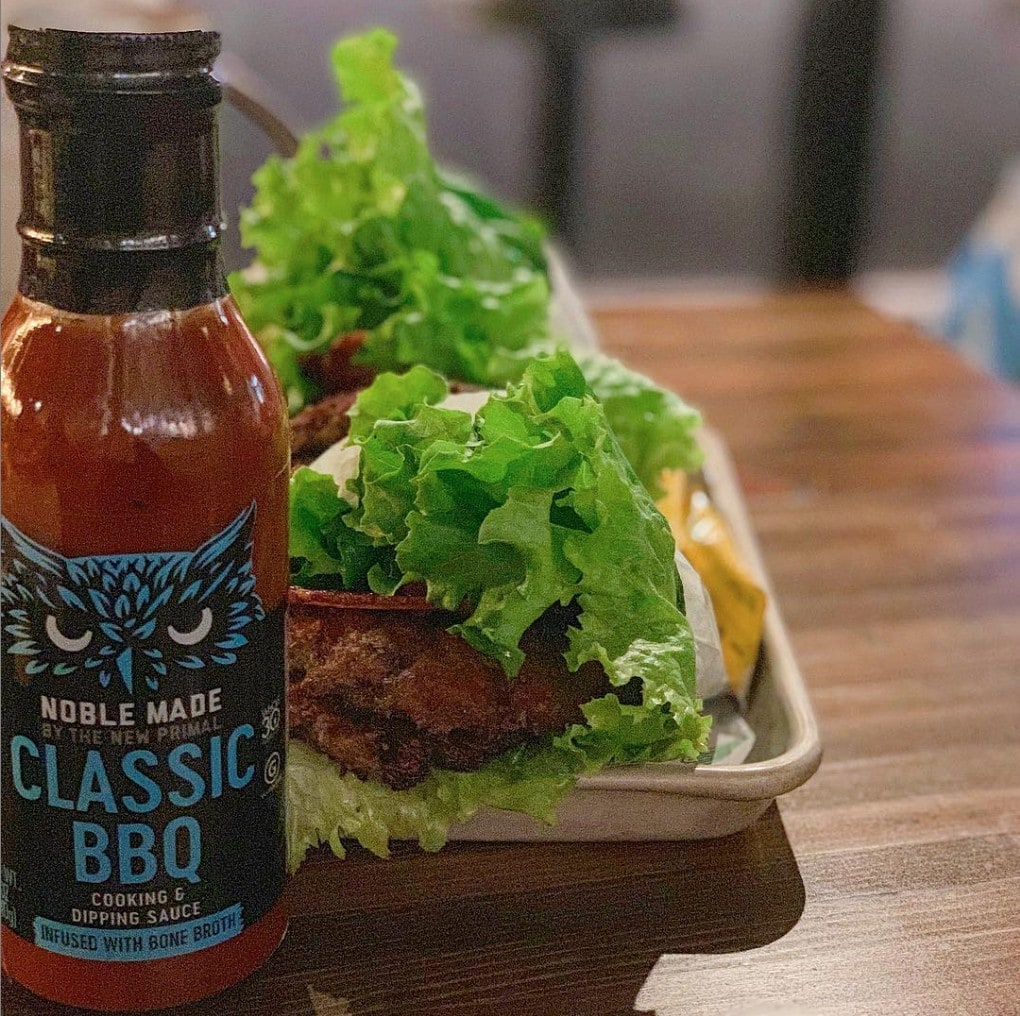 Does anyone else take a whole bottle of Whole30 compliant @thenewprimal bbq sauce with them when they go out to eat? No? Ok cool, it's just me. ?
Our table plowed through this the other night after my event when we had to grab something late and Shake Shack was all that was open! I got a double meat burger with bacon ? and smothered it in this bone-broth infused bbq sauce and mustard. ? Just wish they had ? ?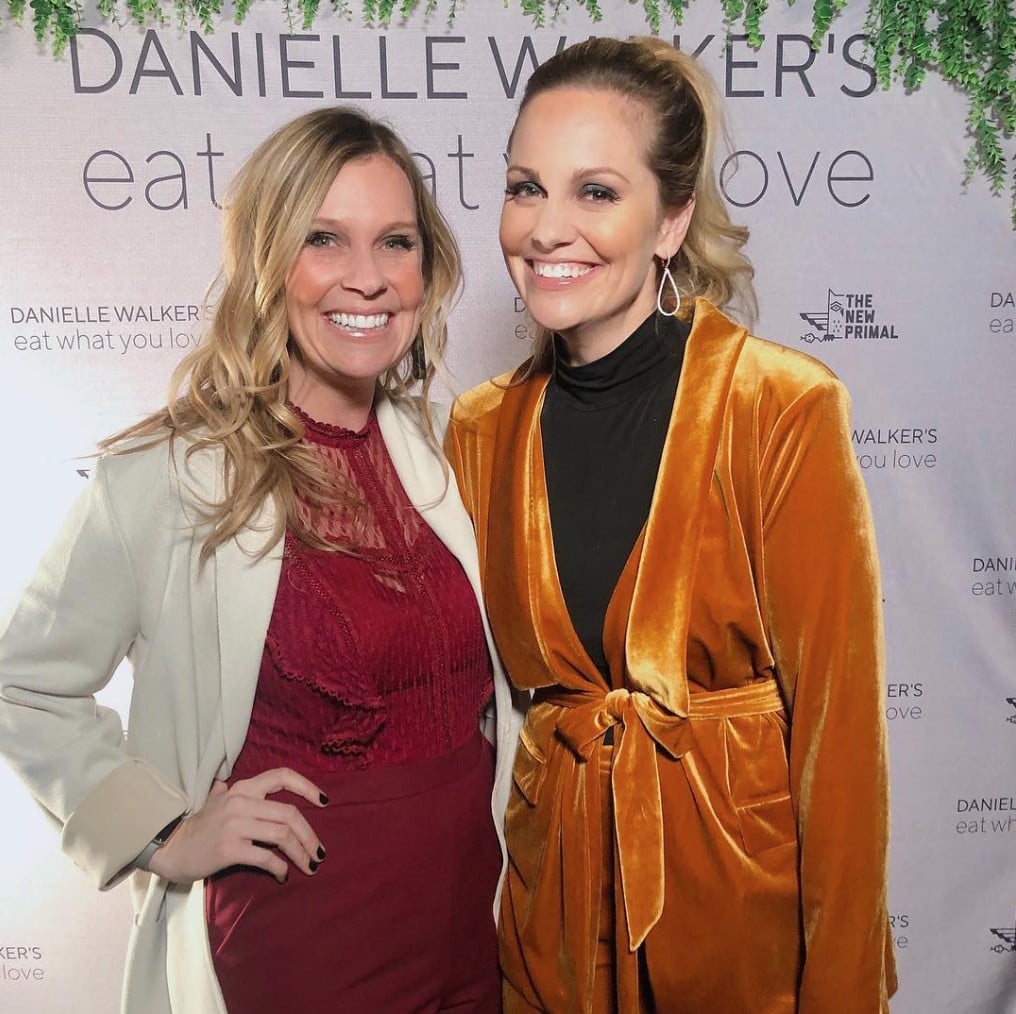 Me and my sissy last week in Denver. It almost felt like a hometown show with how many friends and family were at that one! ? Plus the stories. Oh my, the stories.
Multiple mamas with young ones suffering with autoimmune disease or allergies (which had the whole audience in tears during the Q&A ?), and so so many testimonials of healing.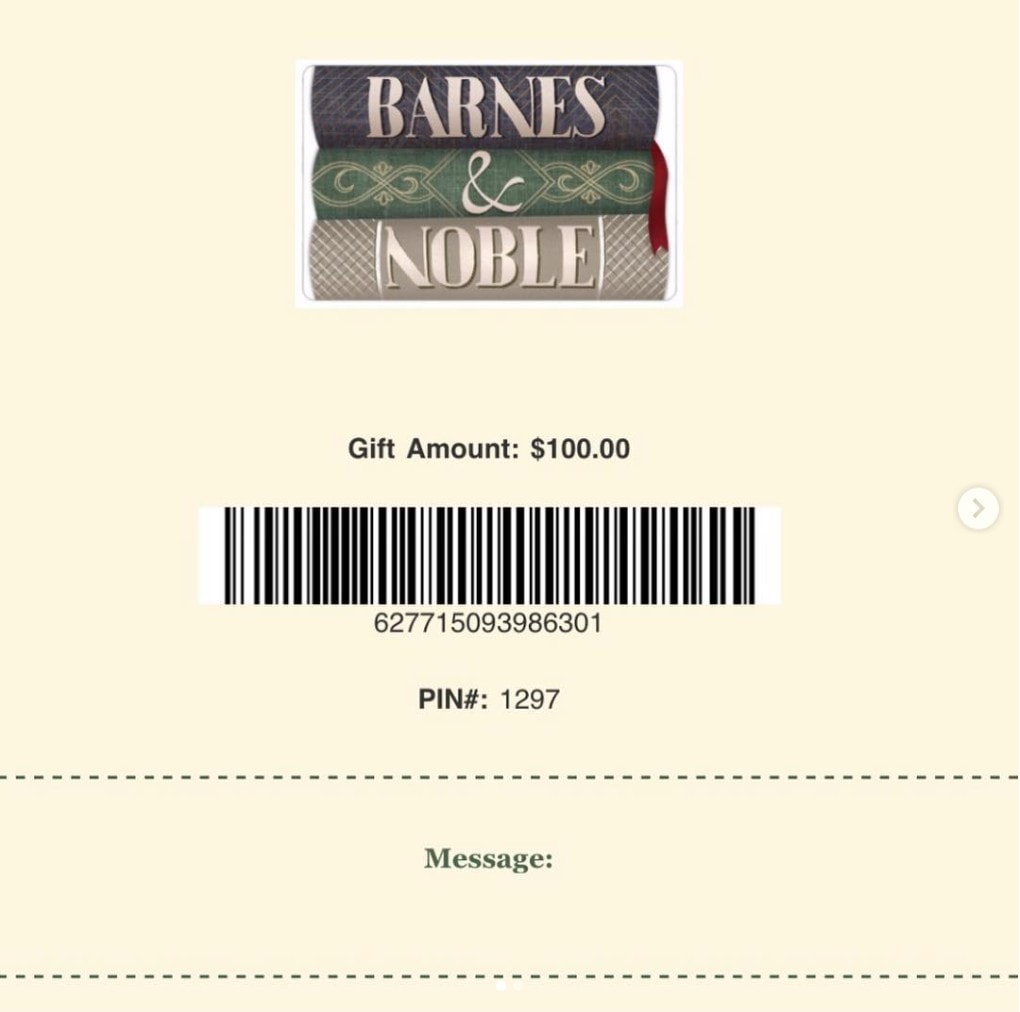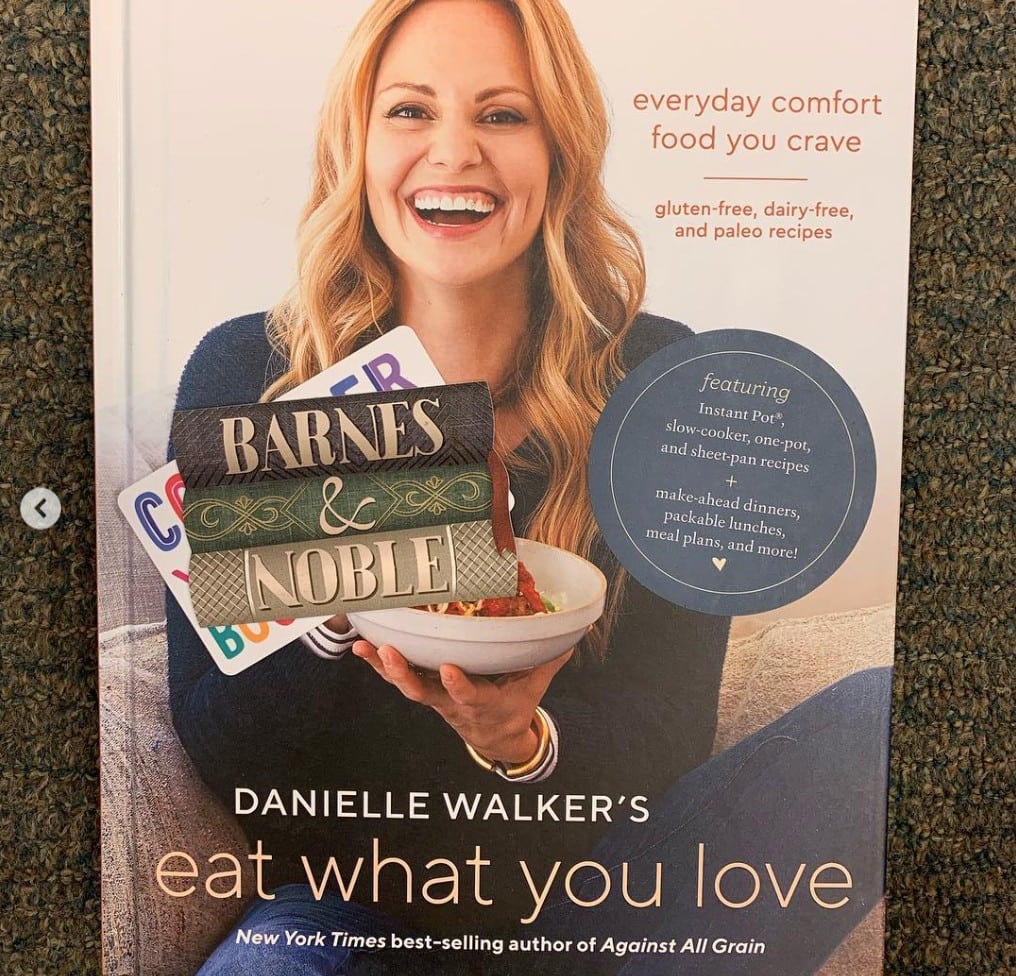 Let's play a game! Nothing feels better than sharing your story and encouraging someone you know to change their life through food.
I want to give the gift of health to start 2019 off right and need your help! I know some of you would love to start your journey, but may not be able to afford a book on healthy lifestyles.  I am sure you all know at least 5 people who could use something in their life to kick start a journey back to health.
So I'm starting a "chain gift card" (like the 90's emails we all used to get but less annoying and more rewarding) ?. The idea is that if enough people partake, we can see a true impact in our communities to eat healthier.  This is how it will work:
•  Find your most transformational healthy-eating book (it doesn't have to be mine, but I would love that!);
•  Purchase a gift card in the amount necessary to purchase that book from a bookstore;
•  Post the gift card and picture of the book along with any codes required to use the gift card to your IG with the hashtag #givinghealth;
•  In the caption of your post tag 5 friends who could use this gift card and challenge them to do the same for 5 of their friends; and
•  DON'T break the chain ?
To make it even MORE fun, use #givinghealth when you post and I will select two winners to receive a signed copy of my book, plus a $100 gift card to Barnes & Noble so they truly can purchase books for their friends!
This post is the first one containing $100 to Barnes&Noble; so let's start #givinghealth! Use a portion of this gift card to get this started and go grab a book, then pay to forward!!
This promotion ends Friday the 25th.
IG is not associated with this giveaway. Click here for rules.