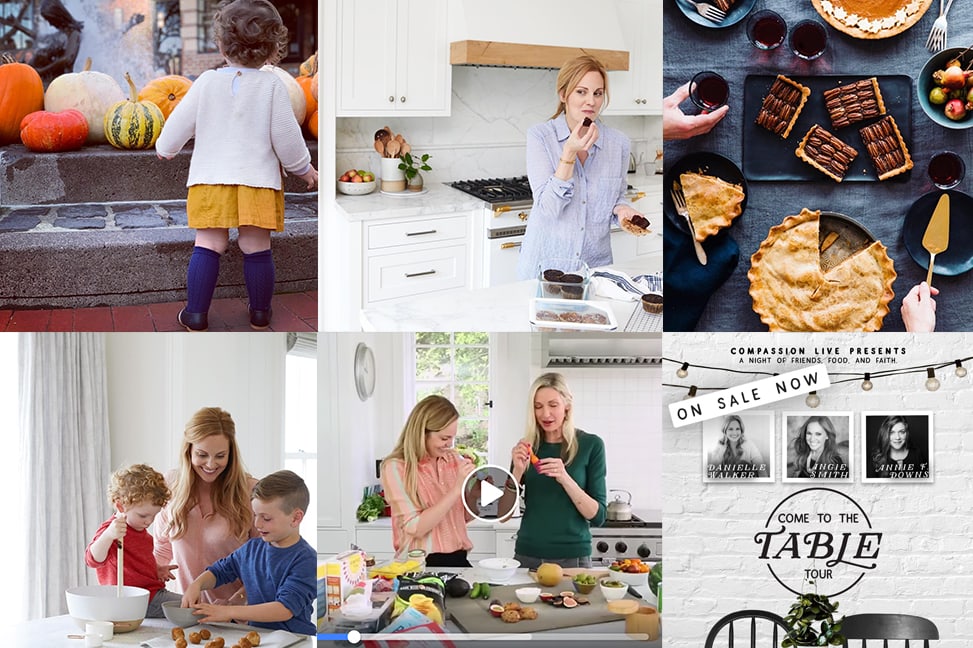 Hello friends! I hope you had a nice week. This week's digest includes some big and exciting news for me and my Instagram handle, a look into what we were up to this week and a preview of my new series that is launching this weekend. Scroll down for more info!
You may have noticed a little change on my page yesterday!
I started my blog Against all Grain in 2011 to document the grain-free recipes I was creating in an attempt to reverse symptoms of an autoimmune disease I was diagnosed with in 2007.
I always knew I would eventually want to depart from that brand name & operate under my own name, Danielle Walker. As I built my business, I closely watched & tried to model what I did after other cookbook authors & business owners that I admired like Giada & Ina & noticed the natural evolution of their brands. From Everyday Italian to @giadadelaurentiis or Barefoot Contessa to @inagarten. Maybe one day I'll be cool enough to be known by just my first name like them 😉😉
I also began to feel like the word "against' had a negative tone, & didn't want to deter anyone from using my recipes who wasn't "anti" all grains. I've developed a mentality over the years that you have to listen & do what is best for your body, & I love to focus on making quality recipes that can be used & enjoyed in any home, regardless of your dietary preferences.
My blog & platform here has since evolved to so much more than just grain-free recipes. It has become a space where I talk about overall wellness, connect with women who have experienced great loss & grief, where I share my children & what they eat (which is not 100% grain-free), & where I try to inspire you all to see the beauty in your everyday life & to continue pushing forward through the failures & hard times with disease or loss. While I am working on another cookbook already, I'm also in the process of writing 2 other "book-books," as I call them.
We've been trying to get this account for years, but it was sitting inactive, so I was surprised to see the switch finally went through! Of course, my recipes will remain grain-free & paleo-friendly!
I thought I'd share the journey with you since so many of you have been DMing me asking me why I made the switch. So be sure to tag me using @DanielleWalker going forward so I see your photos, and please do continue to use #AgainstallGrain when you're cooking from my books! I follow the hashtag and love to see what you're making!
Just living out all of my girl-dressing dreams. 
The countdown is on!!
Yesterday marked exactly 1 month until Eat What You Love is out and in your kitchens. Then you, too, can sneak a nut/grain-free Chocolate Protein Zucchini Muffin before freezing the batch. I think you're going to love that entire make-ahead/freezer cooking chapter! The recipes in it are some of my most used recipes.
Click here to pre-order your copy if you haven't already!
I'm so excited to share what I've been working on for the past few months with you guys. The first episode of my new series Feeding Friendships will be live this week on YouTube!
I've been flying all around the country and showing up in my friend's kitchens. Because cooking is always more fun with friends!
Which is your favorite pie for Thanksgiving? Or are you a one-of-each type of person?
I'm a Pumpkin Pie first (and cold for breakfast the next day), then apple pie (filling only) girl!
I still wish this photo made it into my Celebrations book, it's one of my favorites. But we were out of space!