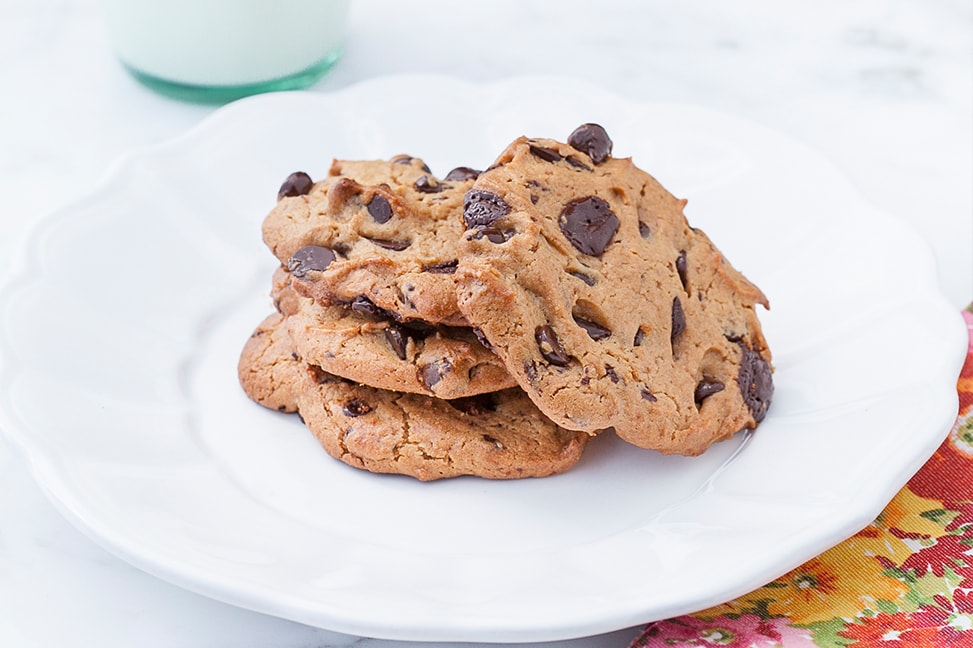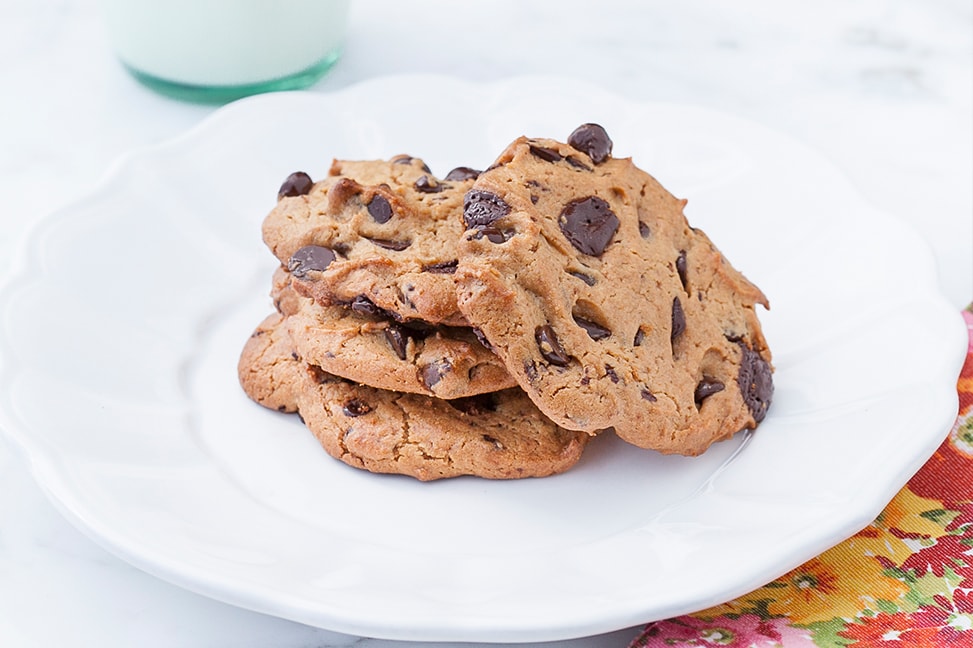 The Real Deal Chocolate Chip Cookies recipe from my book Against All Grain continues to be one of the most frequently made and loved, but I wanted to create a nut-free and coconut-free alternative with an egg-free option so that everyone with allergies could enjoy these classic cookies. This version has more of a crunch than the original but has the same gooey, chocolaty center characteristic of a good CCC!
These Nut-Free Chocolate Chip Cookies can be found in my book Meals Made Simple (page 280), but I am sharing it with you all here on the blog! I get so many request for nut-free and coconut free recipes, and I think these do the trick! I know how hard it can be to be grain-free and nut-free so I hope these Real Deal Chocolate Chip Cookies 2.0 satisfy your sweet tooth!
I have recently been leaving the ghee out of the recipe so the batter is a little more thick. If your tahini is thick though and not very runny, definitely add in the 2 tablespoons that is called for in the book! The type of tahini you use can make all the difference on whether these cookies flatten out or not, so also be sure to see my troubleshooting guide here!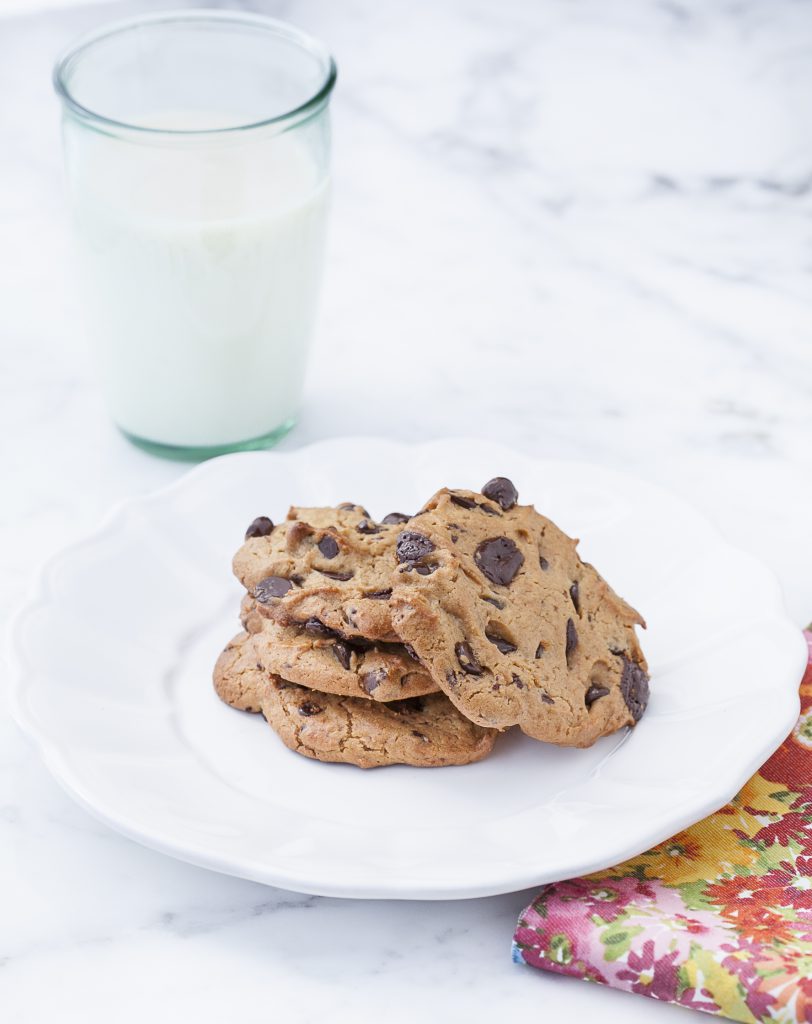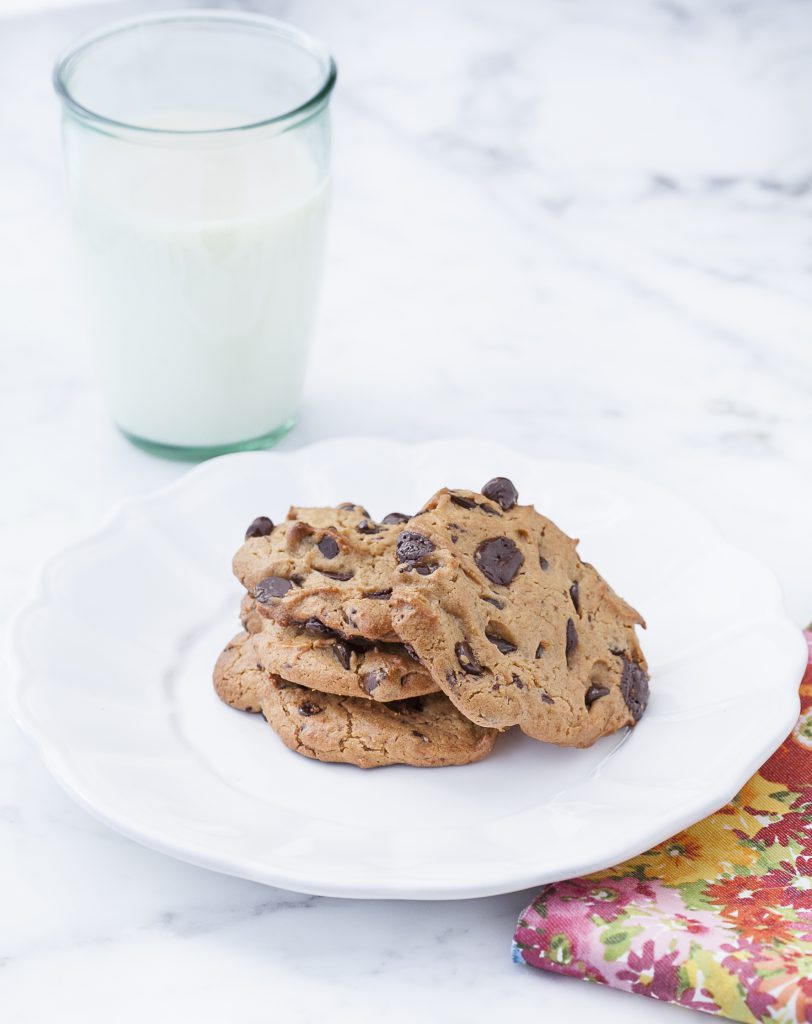 Shop the Post

Watch my step-by-step video below!