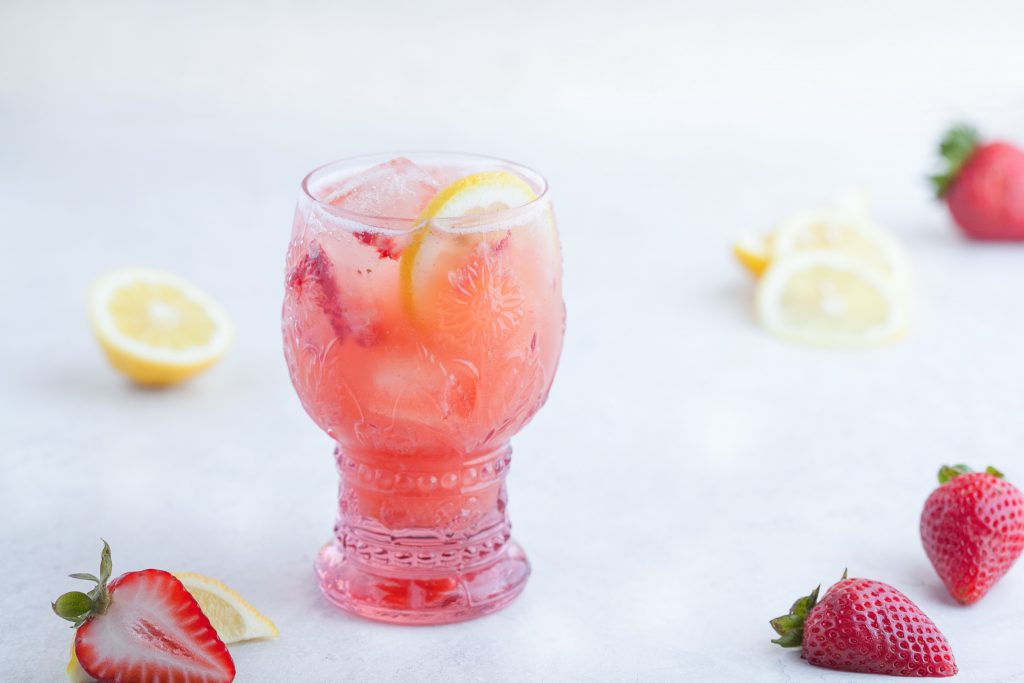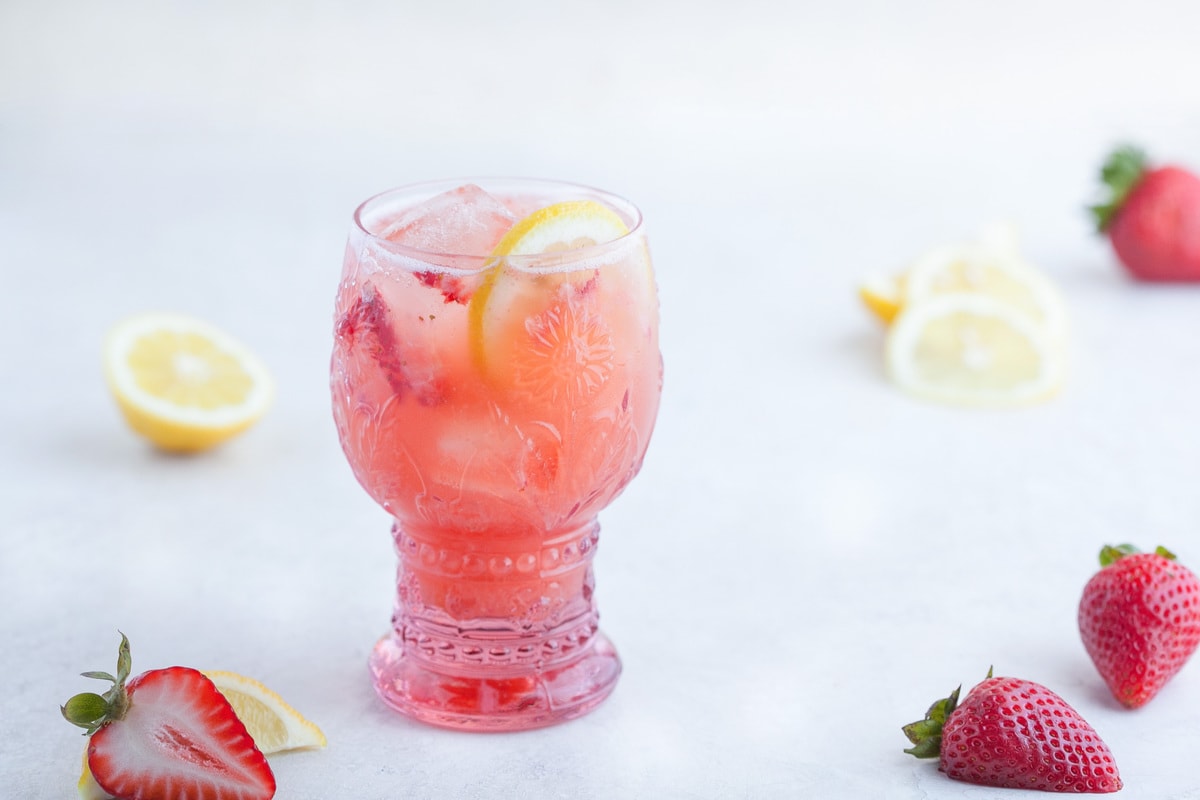 I'm super excited to partner with Vital Proteins to bring you another healthy spin on an old favorite recipe – Strawberry Collagen Lemon Margarita!
I've been sipping on the Vital Proteins Strawberry Lemon beauty collagen during the day a lot lately. It's so refreshing and light, and I love knowing I'm getting the gut-healing benefits of the collagen and probiotics, and also the skin and hair health that comes with collagen. But I knew that it had so much more potential than just being mixed into plain old water, so I started testing out Strawberry Collagen Lemon Margarita  (and kid-friendly mocktail!) recipes with it.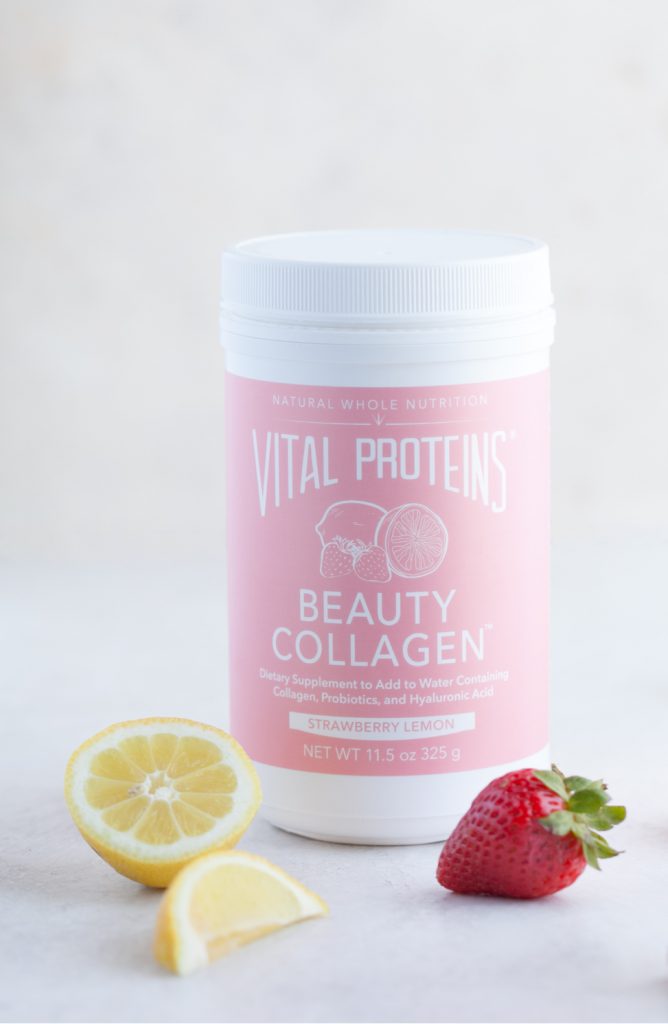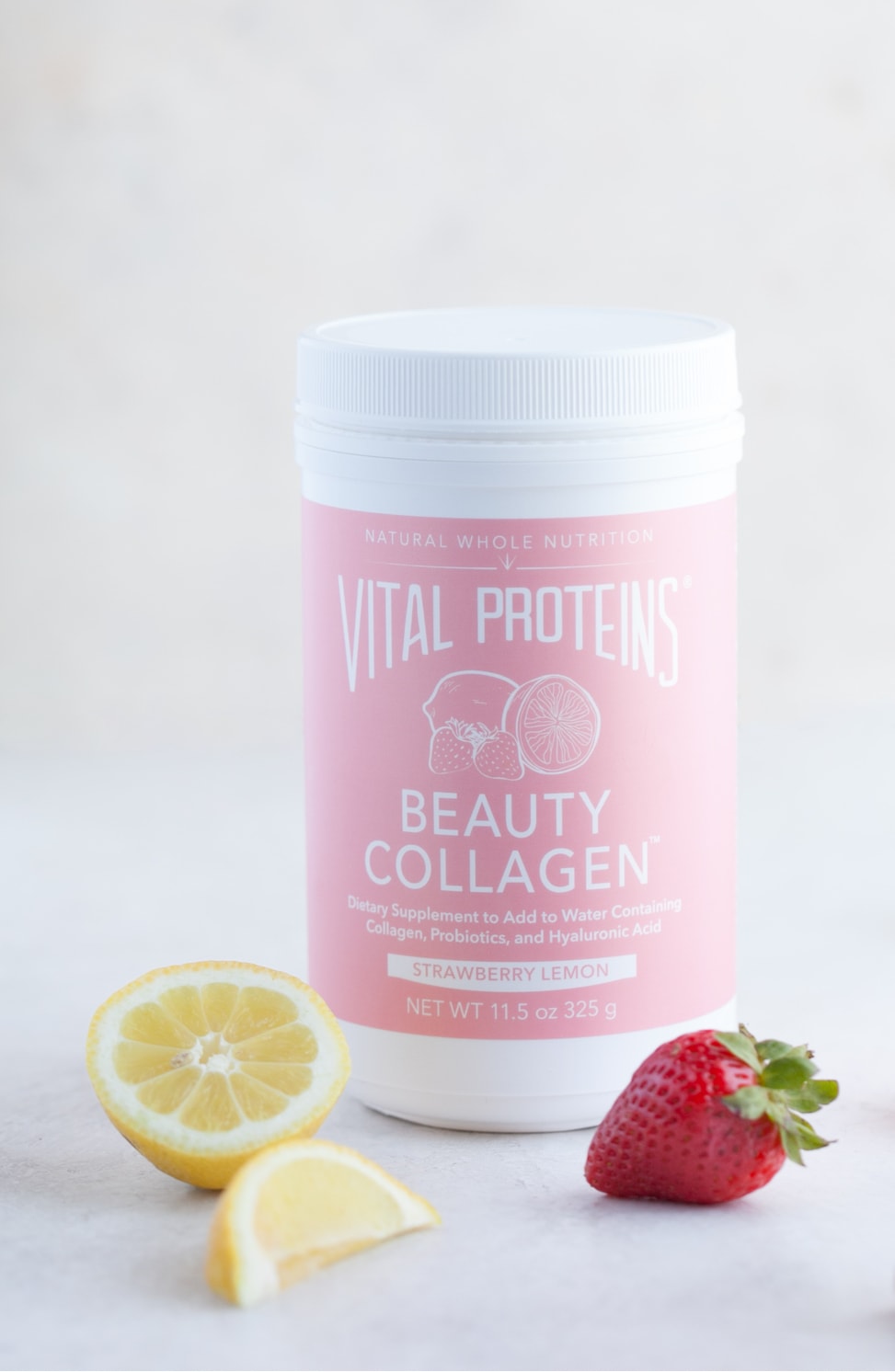 If you know me, you know I love a good margarita. I knew that the strawberry lemon flavor of the beauty collagen would lend so nicely to my beloved marg, and it already has a slight natural sweetness, so it wouldn't need much (if any) additional sweetener. We've been loving this new cocktail, and I especially love that it puts a new, healthier spin on an old favorite.
The best part is that my boys downed their drinks (pre-tequila of course), so I know that it passes the kid test. Easton asked for seconds, and thirds. It's also really fun to have them help muddle (crush) the strawberries.
I hope you all love them!
See the other recipes I've been using VP collagen and gelatin in here!