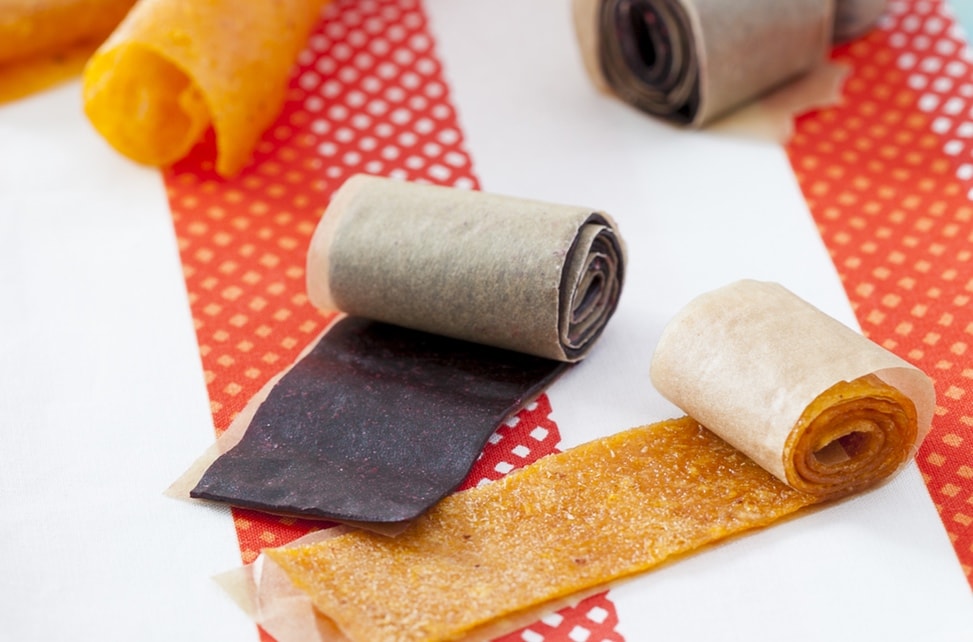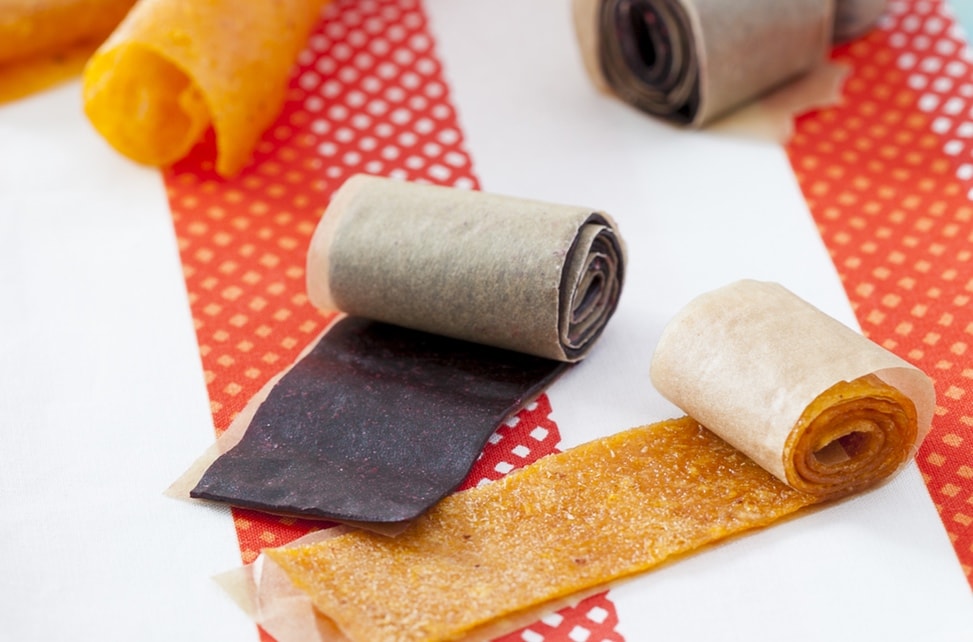 My kids love dehydrated fruit and fruit leathers.  I used to spring for the expensive organic ones at the store, but even those usually have added sugar. The conventional versions usually have a laundry list of bad ingredients – such as high fructose corn syrup, carrageenan, and artificial food dyes. I started making my own homemade fruit by the foot years ago, and included this recipe in the kid's section of my very first cookbook – Against all Grain.
Ingredients in Fruit by the Foot™
Sugar, Maltodextrin, Corn Syrup, Pear Puree Concentrate, Palm Oil. Contains 2% or less of: Carrageenan, Citric Acid, Monoglycerides, Sodium Citrate, Acetylated Monoglycerides, Malic Acid, Xanthan Gum, Vitamin C (ascorbic acid), Locust Bean Gum, Potassium Citrate, Natural Flavor, Red 40.
None of that nasty stuff here!
These fruit roll-ups can be made in the oven or dehydrator and are sweetened with applesauce, so they are a much better alternative—and are consumed just as quickly! You can use any fruit you'd like in them, but we most frequently do mango fruit roll-ups because they're a favorite with my kids!
Shop My Kitchen

Watch The Video