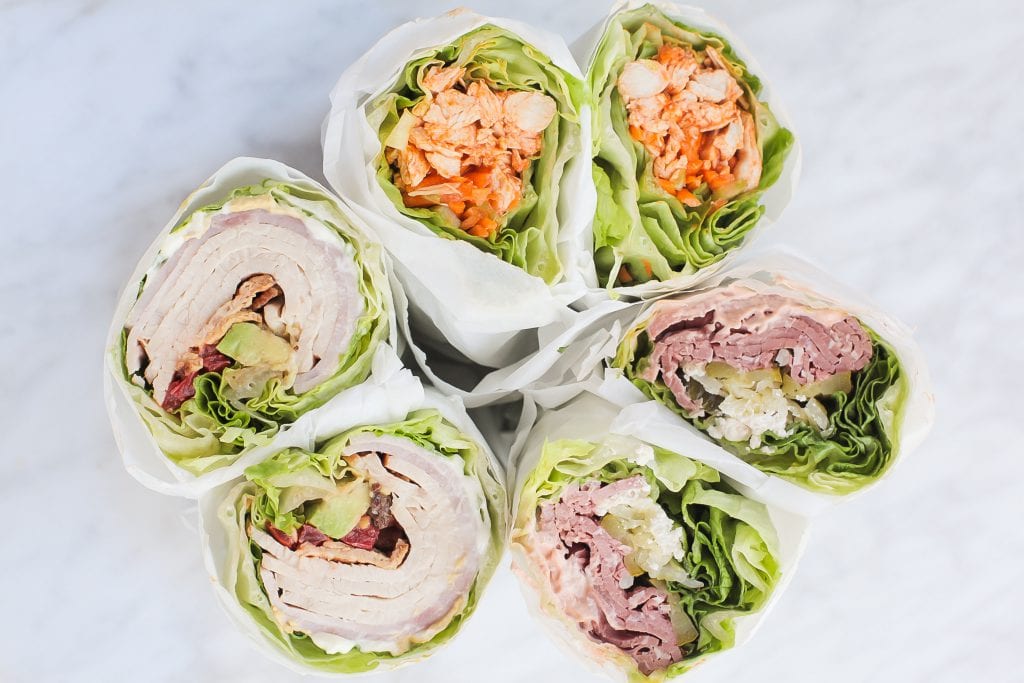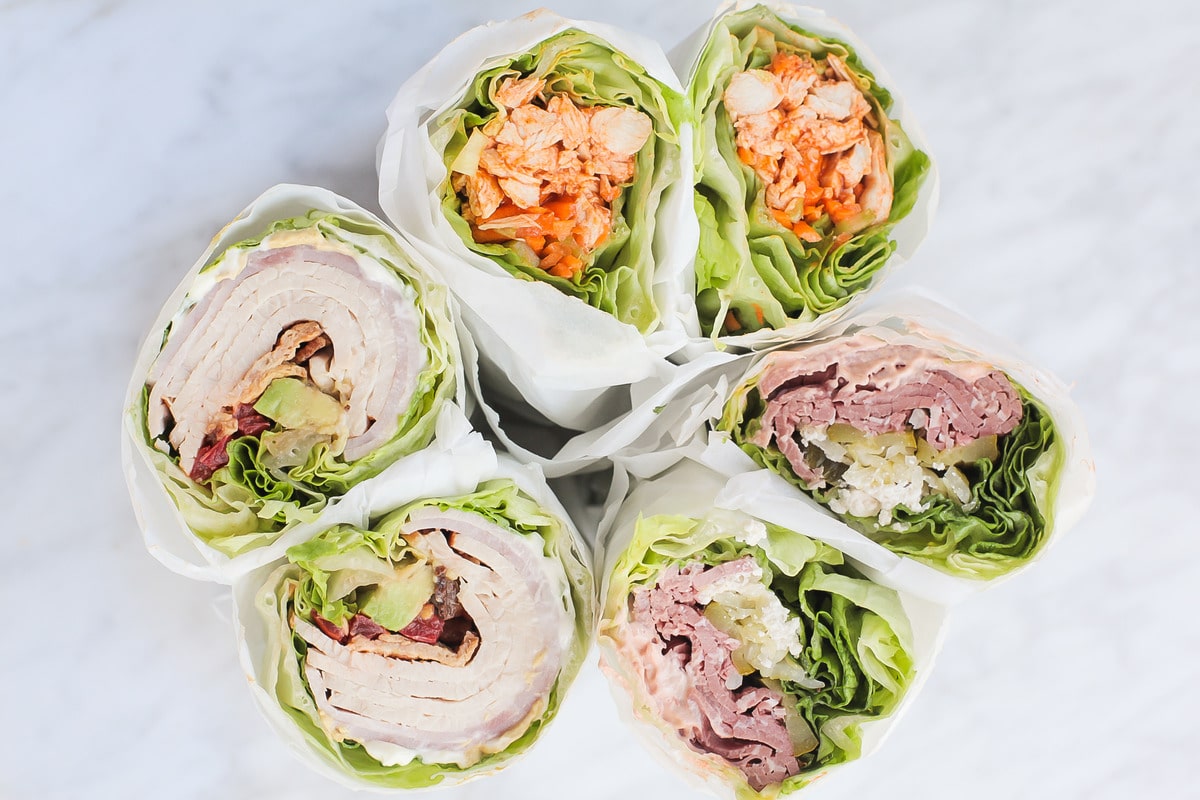 I finally did a video for you guys on my lettuce wrap sub sandwich recipe – the AAGwich! I did a Facebook live demoing them last year, but this video will be easier for you to access and watch back when you need a a tutorial!
When I'm not using leftover rotisserie chicken, my favorite brands for lunch meat are Diestel, True Story, Applegate, and Wellshire. I also recently found a super clean turkey deli meat from Trader Joes that we've been loving!
Like the look of those wraps in the photo above? Look for 8 awesome filling recipes for these in my next book – Eat What You Love – releasing in December!
Watch the Tutorial Below!
_____
Need even more guidance? Click here to watch this other tutorial I did too!