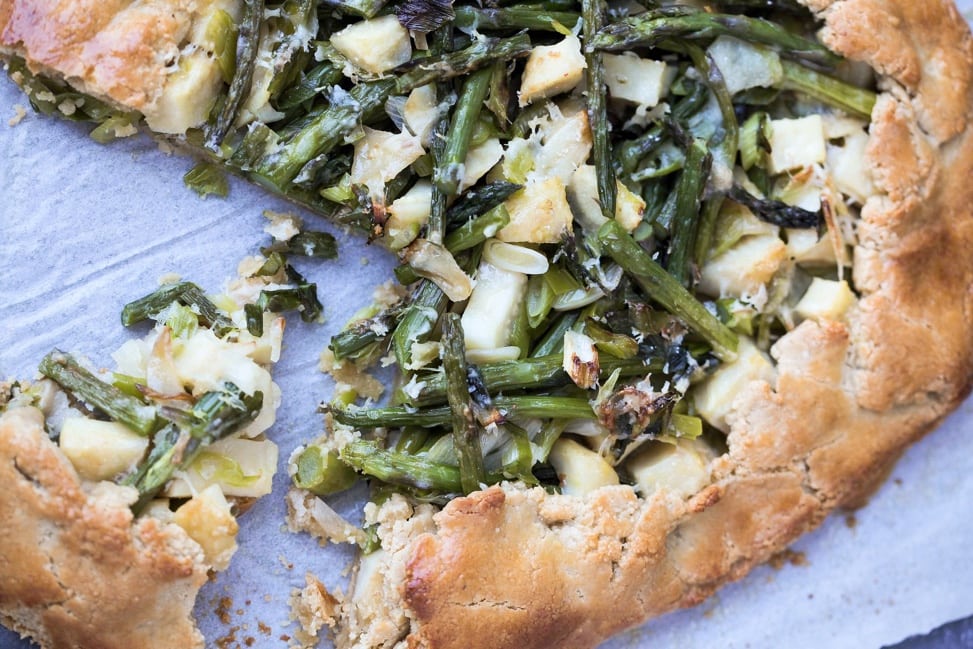 I'm excited to share this Spring Vegetable Tart recipe with you after all of the excitement about it on Instagram this week!
I was voting on going out to Easter brunch this year since I'm still recovering and didn't feel up to cooking a feast. My Father in Law kindly offered to cook all of the recipes from Celebrations so we decided to stay in. As we were planning the menu and picking the side dishes, I told him I was kind of tired of my own recipes since we've made them for the past few years in a row!
Instead of the Prosciutto Arugula Tart (which I really DO love, but needed a break from) I found this beautiful rustic vegetable tart from Food&Wine and modified it to fit our needs. I used the same crust from that tart in Celebrations (pictured below), except I swapped in cashew flour and butter to make it a little more rich.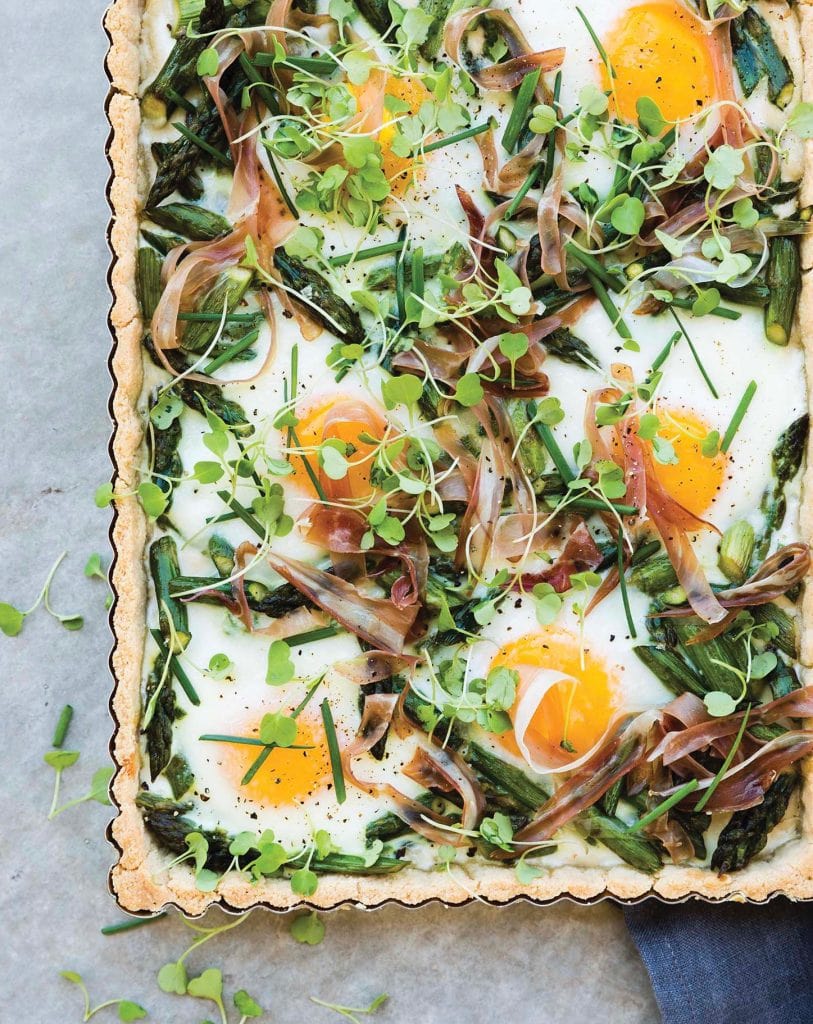 Since the original tart uses beans, I wanted to incorporate another spring vegetable that would go well with the asparagus and all of the scallions and garlic. Celery root turned out perfectly. If you've never cooked with celery root before, don't be afraid of the knobby and hairy exterior! You just peel or cut that away and then dice it.
Celery root, or celeriac is a root; and surprisingly NOT the root of celery. It's great in stews and soups and adds silkiness to purées and soups. While they have a somewhat similar flavor, don't use celery if you want to sub it out. The textures are much different. I frequently use celery root as a low-carb potato replacement, so you could swap in some potatoes, parsnips, or turnips if you'd like.