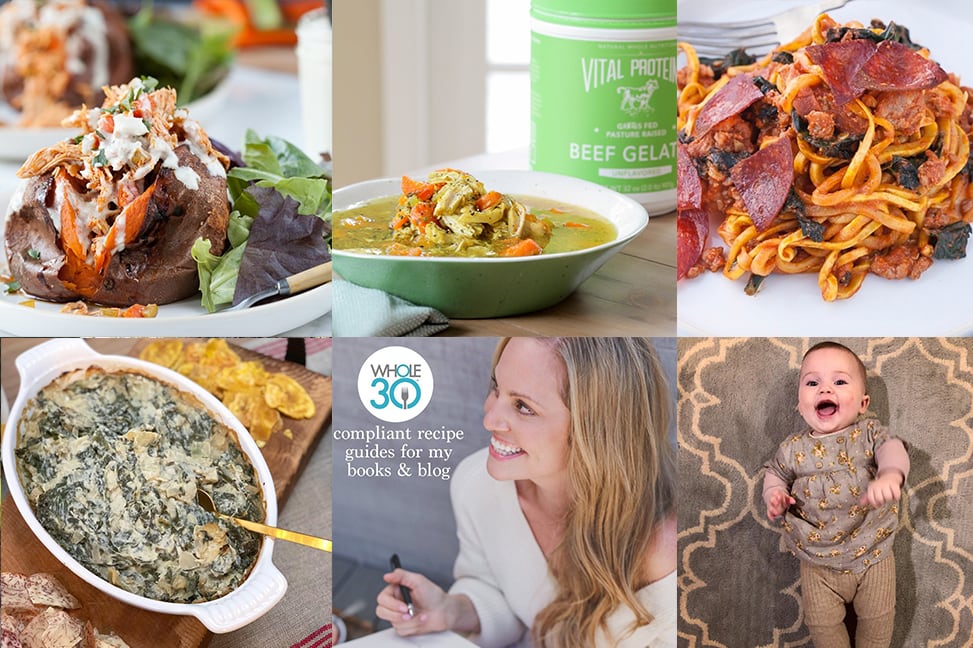 [ssba]
It's been a busy week here on the blog! Scroll down to watch videos and recipes for my Instant Pot Buffalo Chicken Sweet Potatoes, Instant Pot Chicken Soup, Pepperoni Pizza Pasta, and Avocado Oil Mayo; as well as Whole30 compliant recipe guides for all 3 of my books, including the free blog post recipes!
Just in case you missed my new video for these Buffalo Chicken Stuffed Sweet Potatoes. Just omit the cheese in the sauce for your January Whole30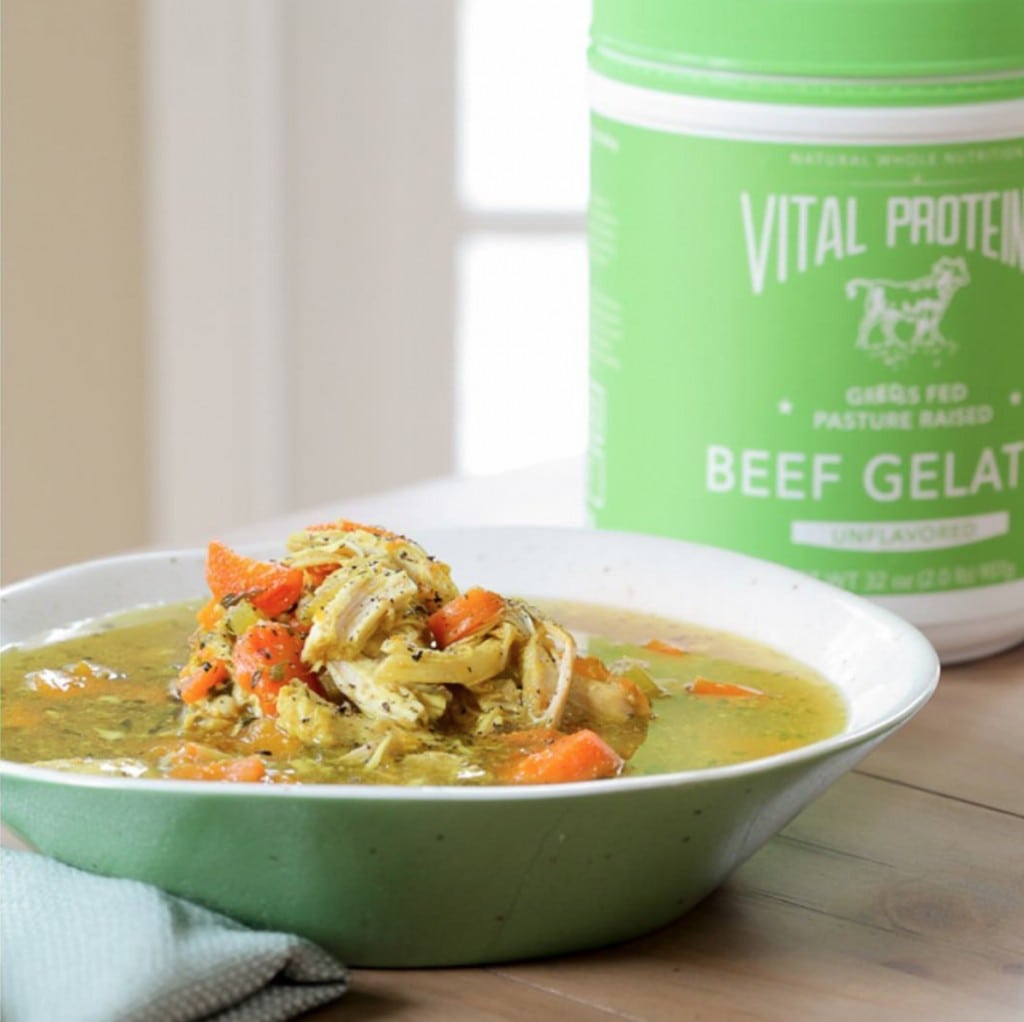 My favorite Instant Pot chicken soup recipe is up for you guys now, and a little tip using Vital Proteins if your homemade bone broth it does not gel enough!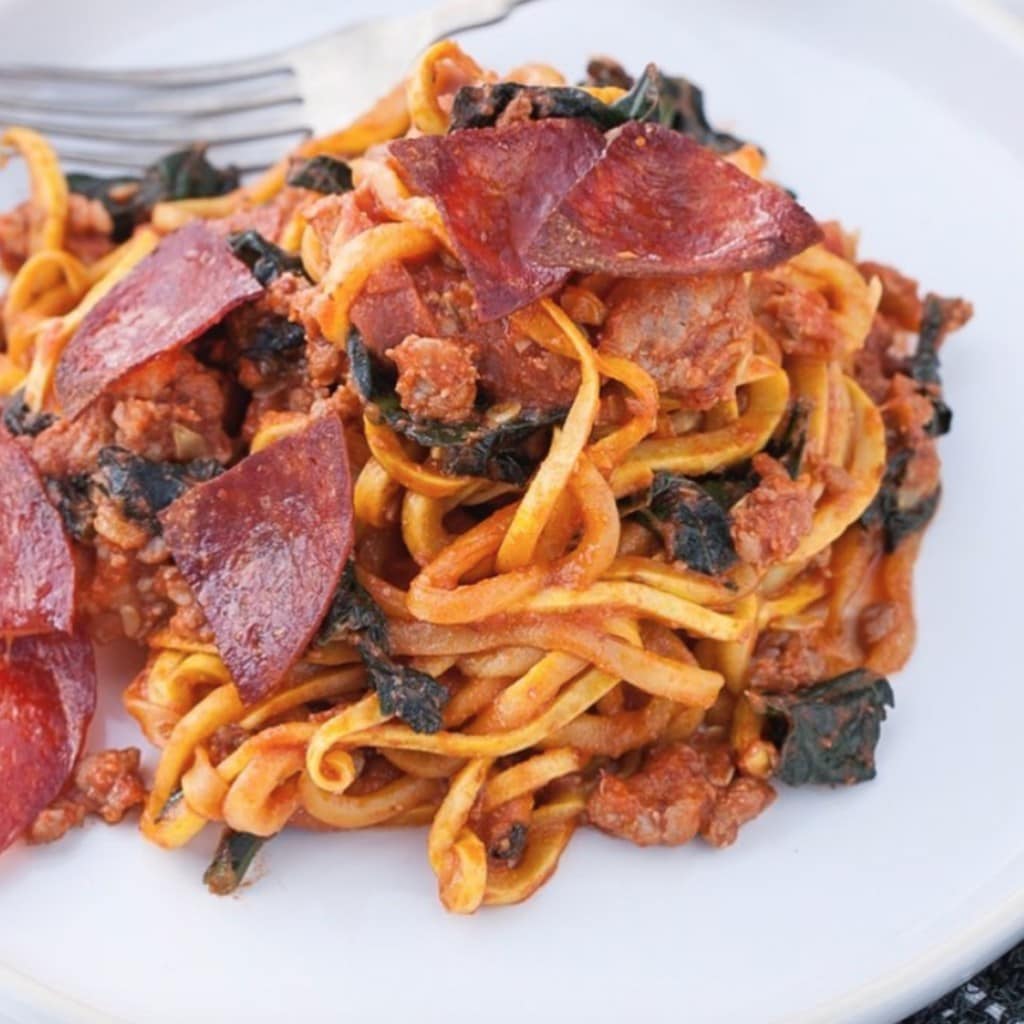 One of my all-time favorite meals is the Pepperoni Pizza Pasta from my Meals Made Simple cookbook. I did a video and gave the recipe on my blog if you don't have a copy yet. For the January Whole30- sub a compliant salami for the pepperoni!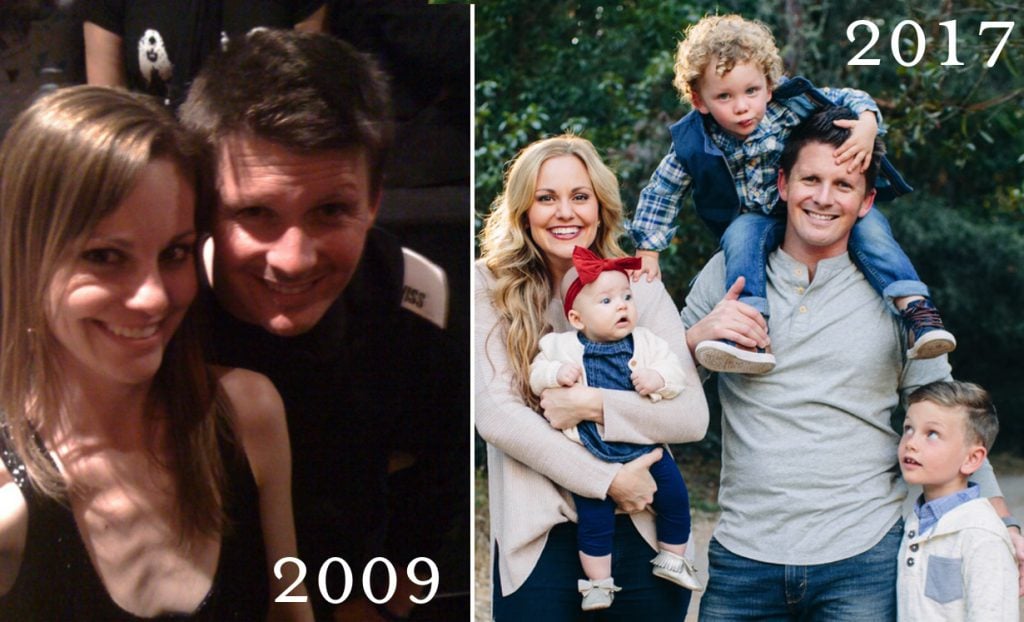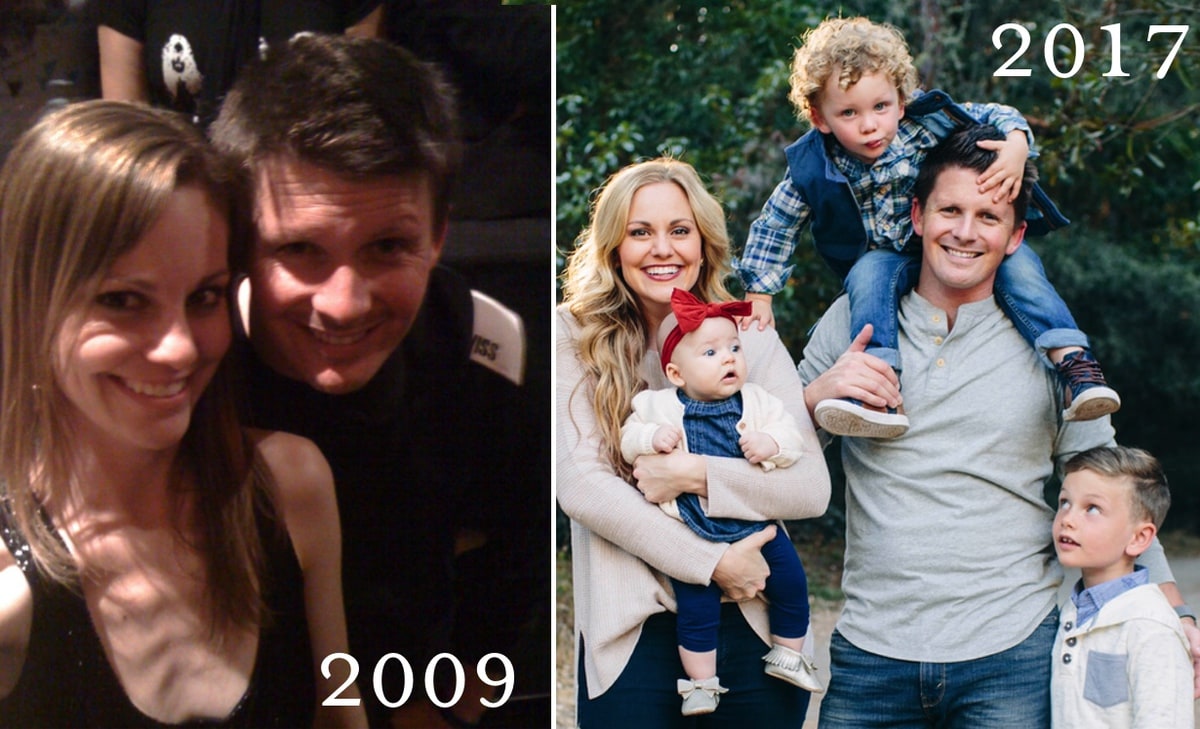 It's hard to believe – it's been 10 years since I was first diagnosed with my autoimmune disease, ulcerative colitis.
I have so many new people join us here daily for various reasons, and many of you aren't aware of the reason I started my blog or embarked on a grain-free and Paleo diet.
I was diagnosed at the end of 2007 at 22, just a couple of months after marrying my high school and college "sweetheart." You can read more here on my blog about my whole health transformation and see more photos – but my goodness what a journey this 10 years has been. We have fought together for my health, the health and well-being of our 4 (3 living) children, and our marriage – especially during the severely rough patches of my illness and losing our daughter.
I look at that picture on the right and can't believe that's our realty now, when the girl on the left thought I'd look and feel that way forever.
So many of you wrote in and shared your transformation stories using Paleo for your autoimmune conditions and reading them just made me grateful for my health and this online community we have built all over again.
Thank you for being here and allowing me to be part of your story. ♥️
✨New video Wednesday!✨
All my videos this month are Whole30 compliant! On this week's – we're making homemade mayo.
See the rest of my videos and subscribe over on my Youtube channel.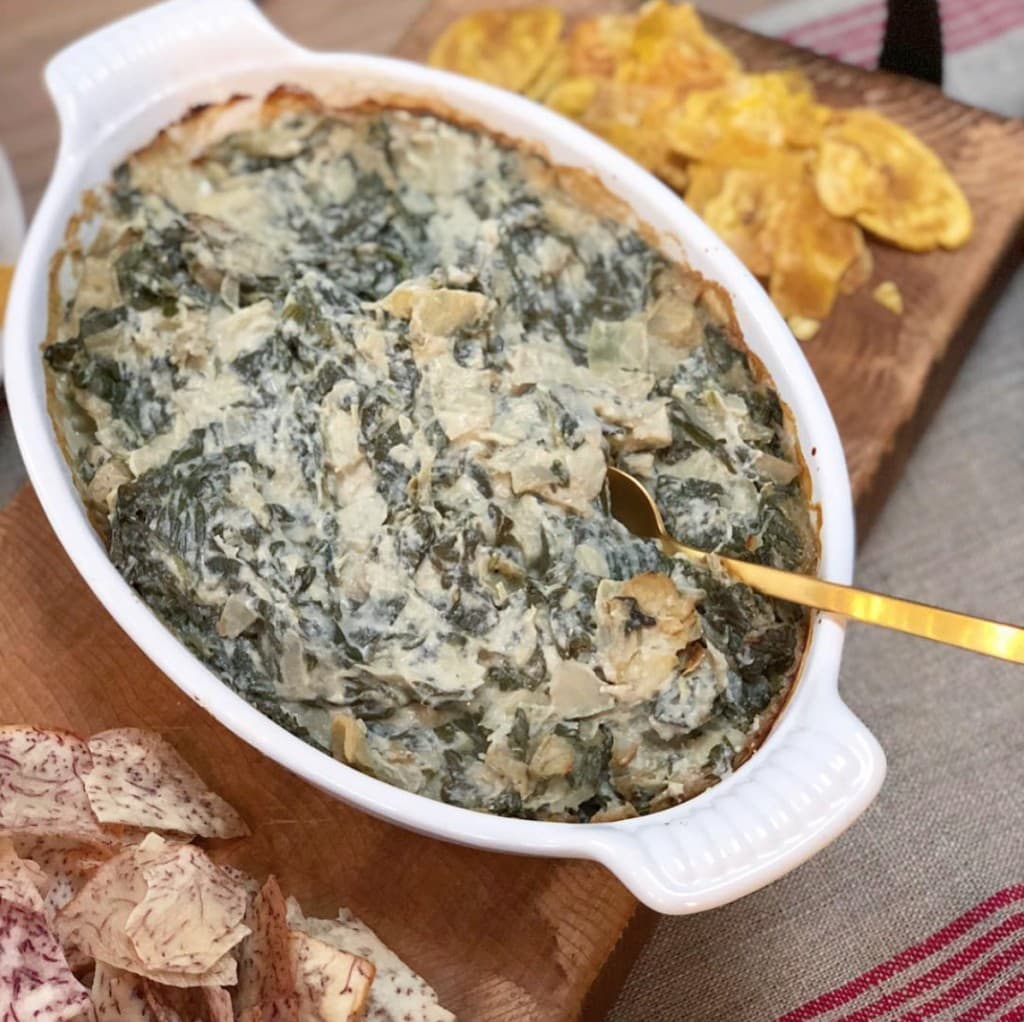 Dreaming of this dairy-free spinach artichoke dip from my Celebrations Cookbook. I think I'm going to have to make it this weekend. If you use veggies instead of chips and food in a couple of cups of shredded chicken, it makes an awesome casserole and it's Whole30 compliant!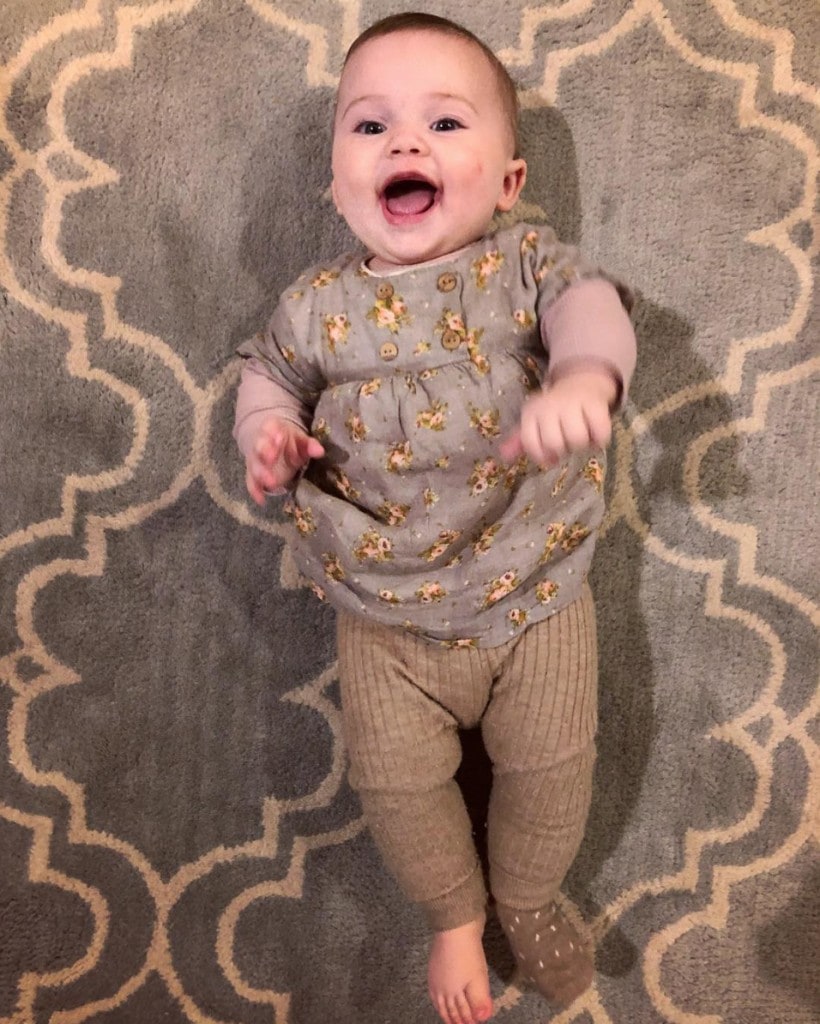 s u n s h i n e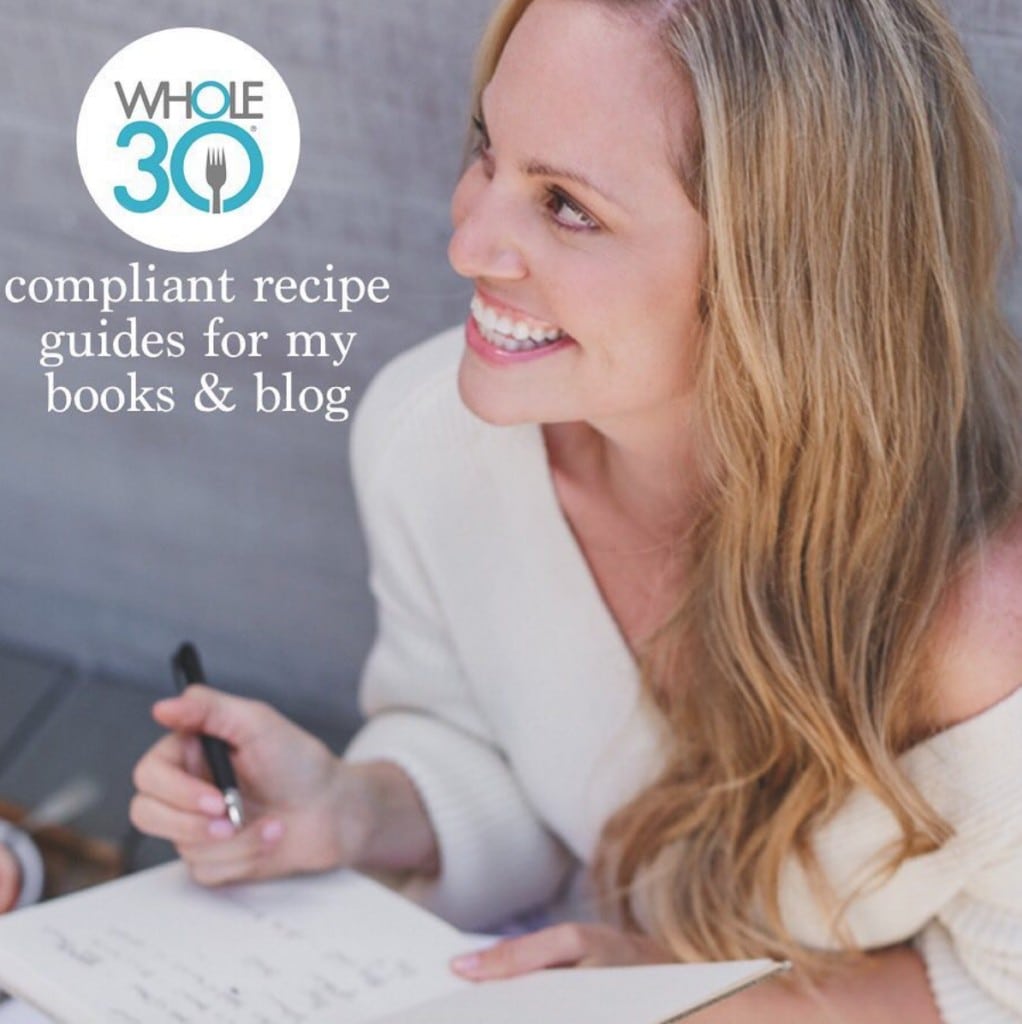 The guides are complete and are up for you! We categorized each of my 3 cookbooks (as well as the free recipes on my blog!) so you can easily identify which recipes are Whole 30 compliant or can be modified to be so!