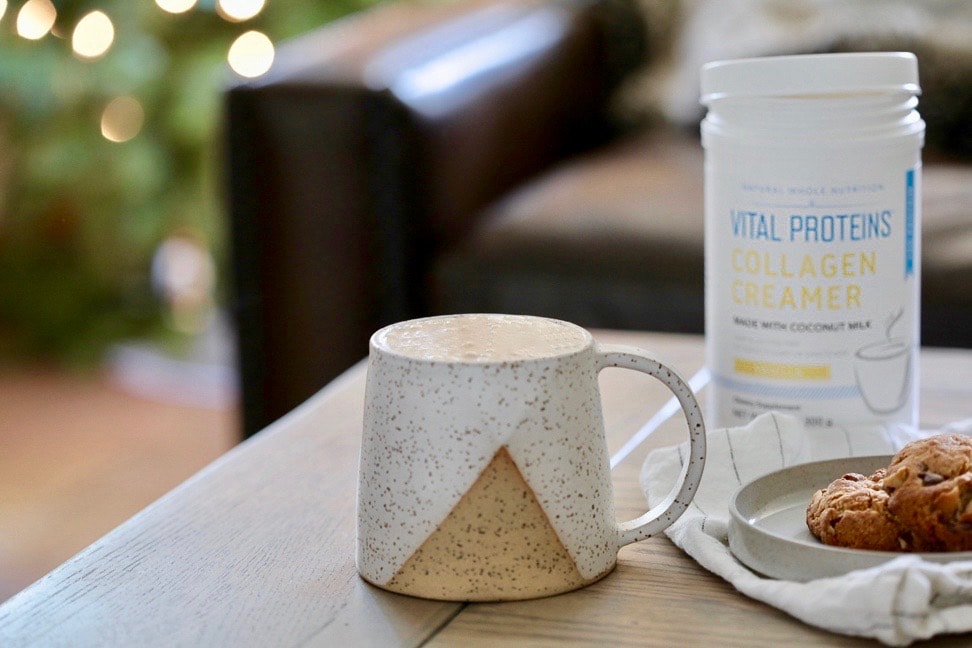 I am always trying to find more ways to get collagen or gelatin into my diet because of the gut-healing properties it has. So when Vital Proteins, my favorite brand for both gelatin and collagen peptides, reached out to let me know they had a new collagen coffee (or tea) creamers on the market, I was excited to try it! They sent me all 3 flavors and I partnered with them to come up with a delicious wintertime recipe for you guys. I think you'll just love this dairy-free Egg Nog Latte with Collagen Protein recipe!
Be sure to join me live on Facebook this Tuesday at 4pm PST for a chance to win all 3 flavors of the new creamers, a canister of Collagen Peptides PLUS a copy of Celebrations.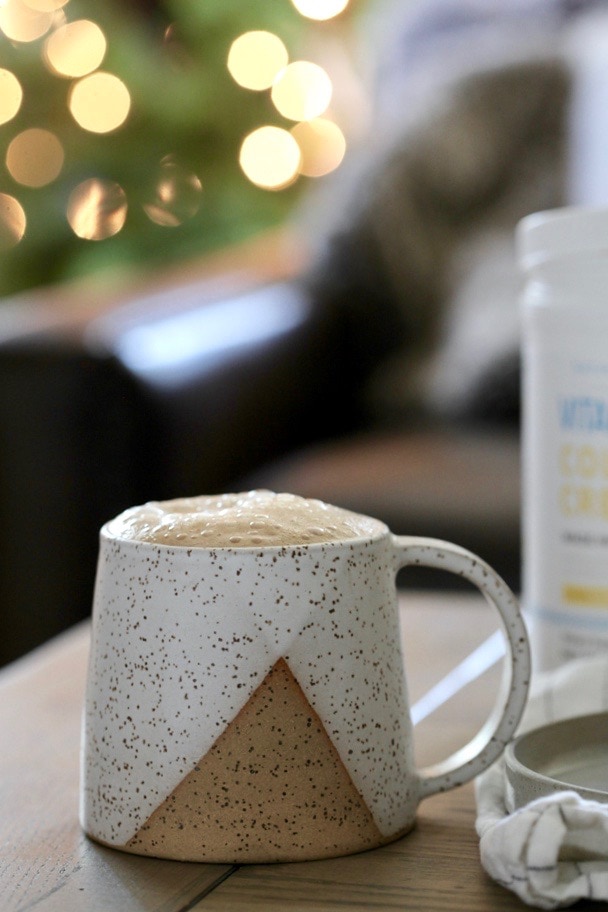 The Collagen Creamers come in 3 flavors – Vanilla, Gingerbread, and Coconut. They are a healthy, delicious addition to your morning cup of coffee, or even a tasty add-in to your favorite smoothie. We have even sprinkled some over my Banana Nut Porridge!
They feature healthy fats from organic coconut milk served alongside 10 grams of proteins from collagen peptides sourced from grass-fed, pasture-raised bovine. They're Paleo-friendly and Whole30-approved, and are free of dairy, soy, carrageenan, gluten, artificial sweeteners, and added sugars.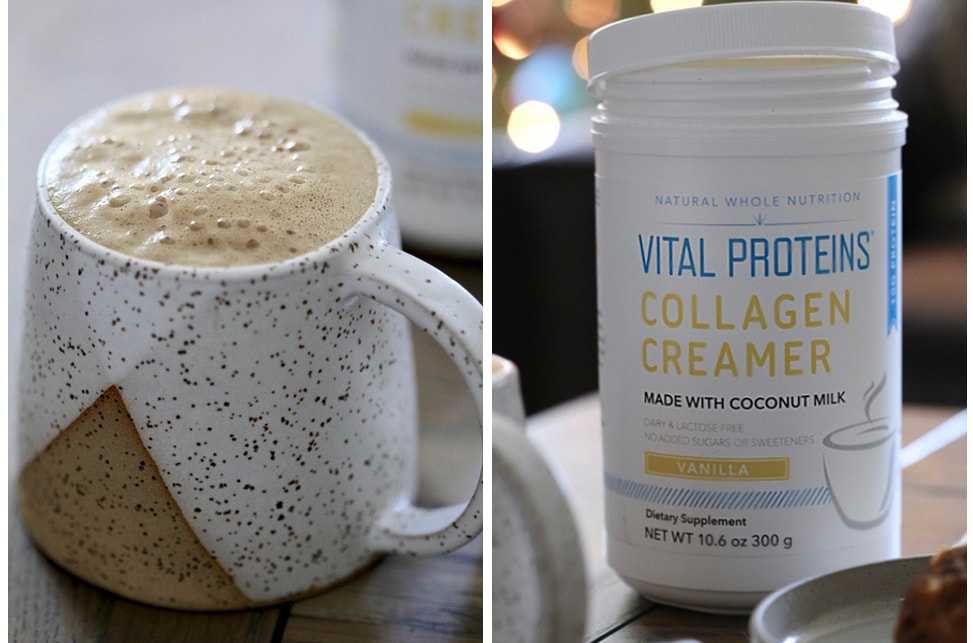 I made a big batch of my dairy-free Egg Nog from Celebrations the other night for company, and thought the leftovers would be perfect for an egg nog latte featuring the new Vanilla flavored creamer. If you don't have the book yet, go ahead and use any dairy-free Egg Nog you'd like! There's quite a few brands sold at most grocery stores these days.
Looking for other recreations of your favorite coffeehouse treats? I have a Pumpkin Spice Latte, Gingerbread Latte, AND Peppermint Mocha in Celebrations! 

Curious about the benefits of collagen? Read this article from Vital Proteins!
This post was sponsored by Vital Proteins, but as always, my opinions are my own, and I do not promote anything that I personally do not use and love.