The first week of August is upon us and I can hardly believe Asher will be going back to school in a couple weeks. This week I shared a new popsicle recipe on the blog, my top 6 beauty products for any busy woman and Kezia's birth announcements from Minted! Make sure you check them out below and find the code as they are doing a special for all my readers through 8/11!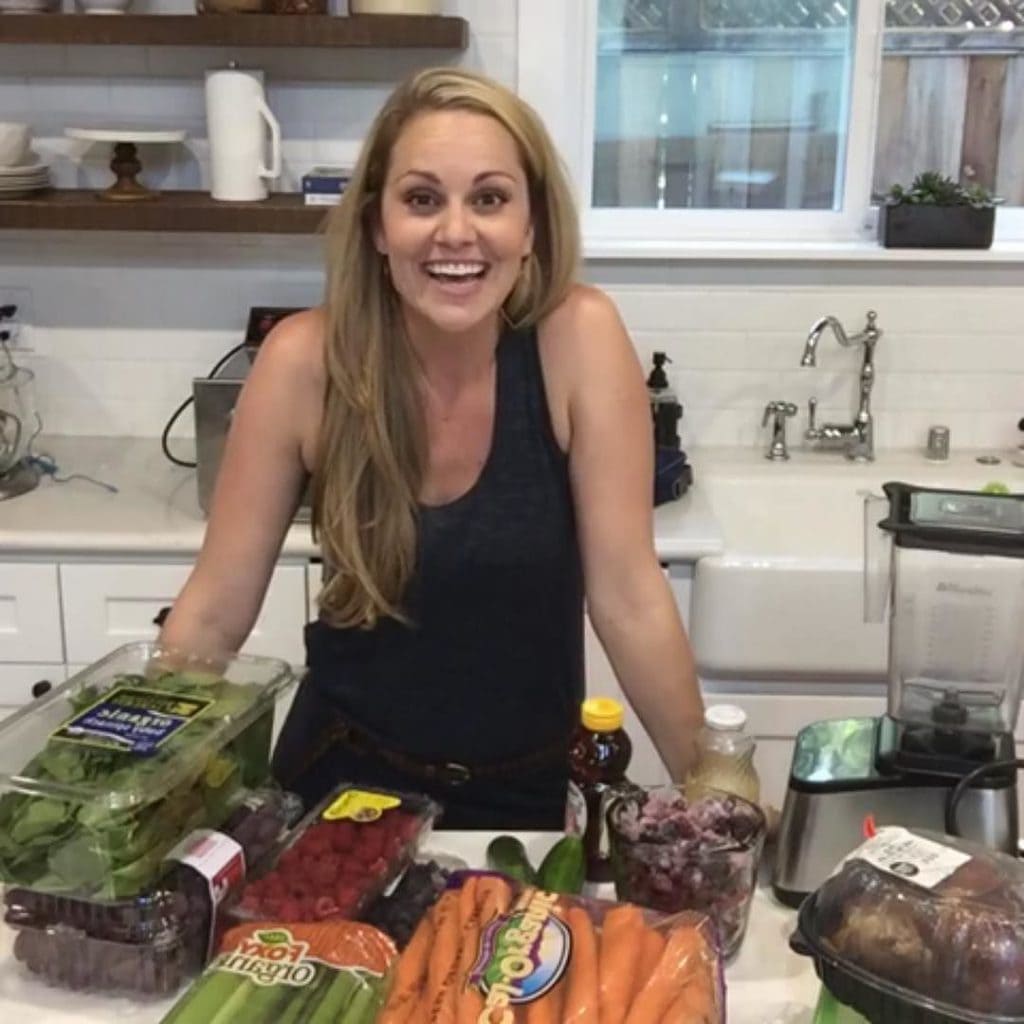 A bunch of you messaged me asking if I would repeat my method for making berries last longer that I posted in my Stories last week. I did a lunch box prepping FB Live last year that is on my YouTube channel so you can see it here! It's just before the 8 min mark.
After they're soaked and rinsed really well, I layer them with paper towels between the layers and just prop the lid open a little before refrigerating. They'll last about 10 days this way!
Click the link here to watch .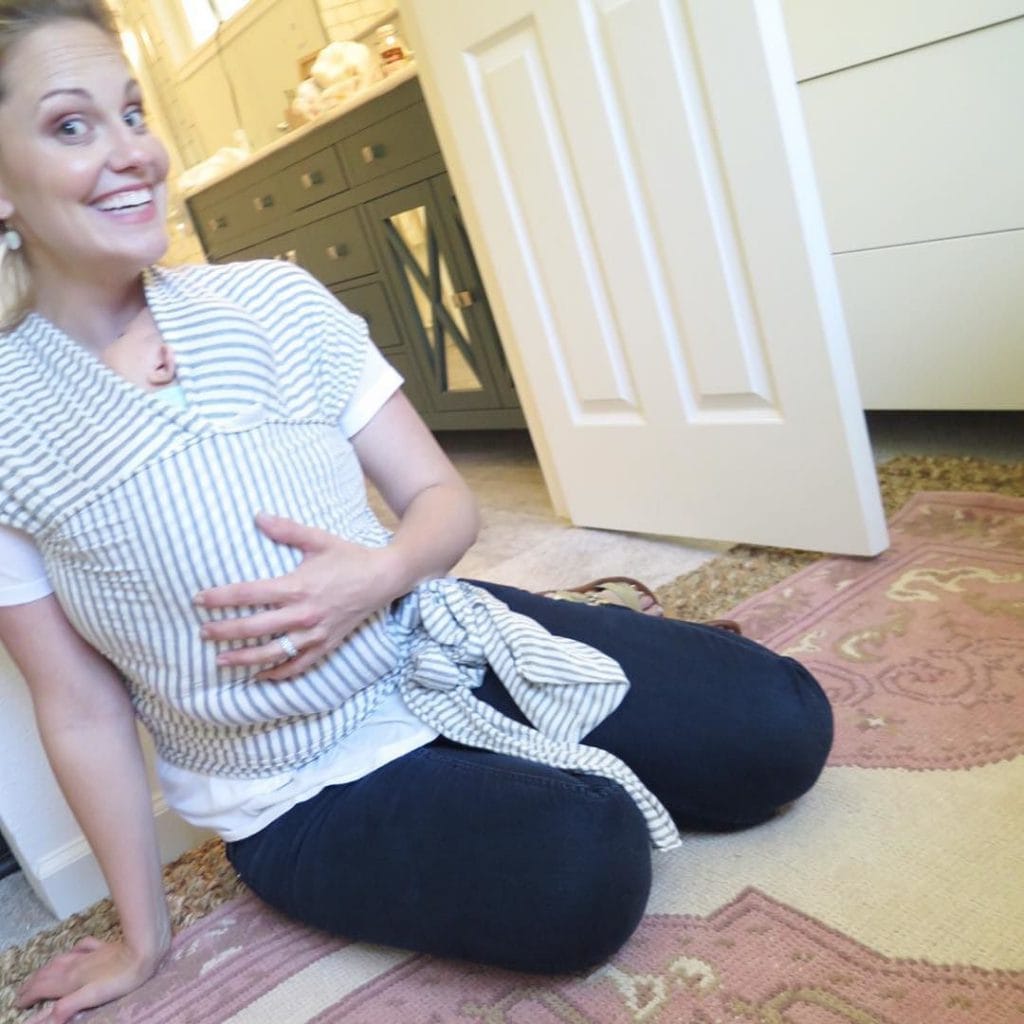 Photo from the Easton cam. Find my Solly Wrap here!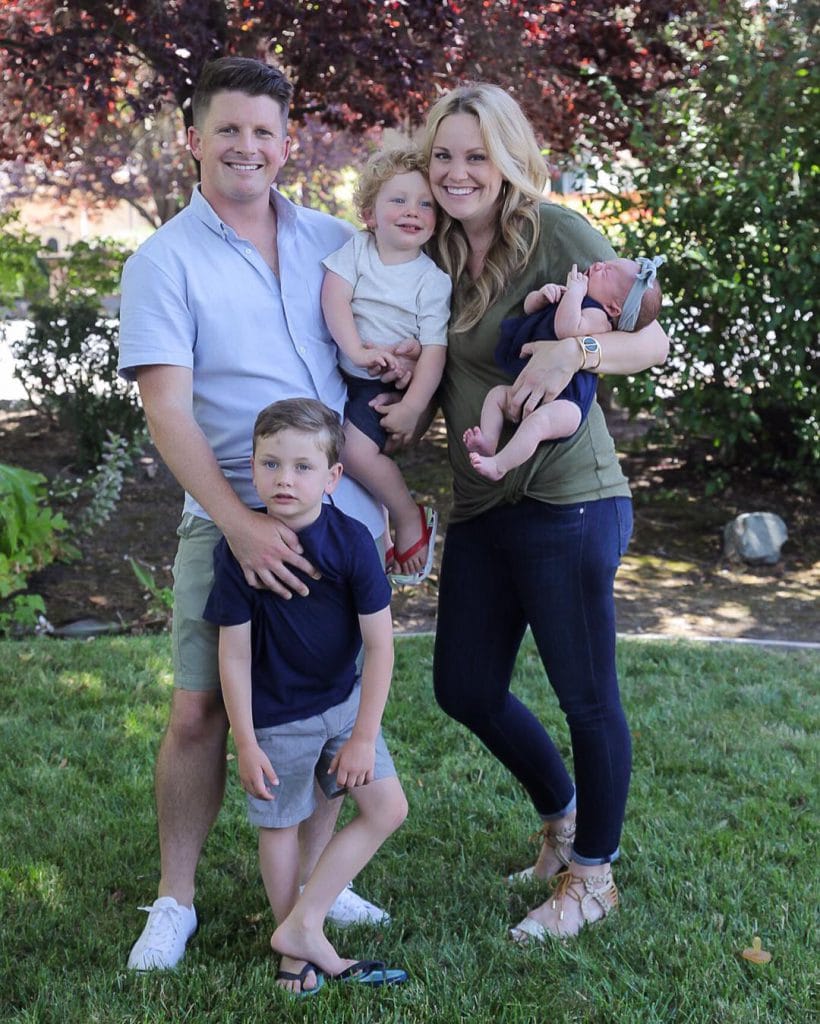 I guess when you have 3, your odds of everyone looking at the camera and smiling are much lower. 😂
Someone messaged me last week and asked what my top 5 makeup products would be for a super quick morning routine for a busy and tired mom who wants to look a little more awake and put together. Here's my favorites, except I threw in my favorite lipstick as #6 because I think it completes a quick look!
✨touchup concealer pen – for tired dark under eye circles, and those random blemishes that magically appear with motherhood.
✨dew skin tinted moisturizer – for a subtle glow and balanced skin tone to make a tired, un showered mom look bright and alive, plus sun protection.
✨black lengthening mascara – paired with an eyelash curler to make half awake narrow eyes bigger and awake looking.
✨black eye pencil – to make tired eyes more pronounced.
✨pearl/champagne eye shadow duo – for a little shimmer to make eyes look bright and awake.
✨twig sheer lipstick – to complete the look and fake it like you have it all together!
____
✨Email me with any BC specific questions at Beautycounter@againstallgrain.com
🍓🍋S T R A W B E R R Y   L E M O N A D E   P O P S I C L E S 🍋🍓
This week there was a new recipe on the blog!
Check it out here!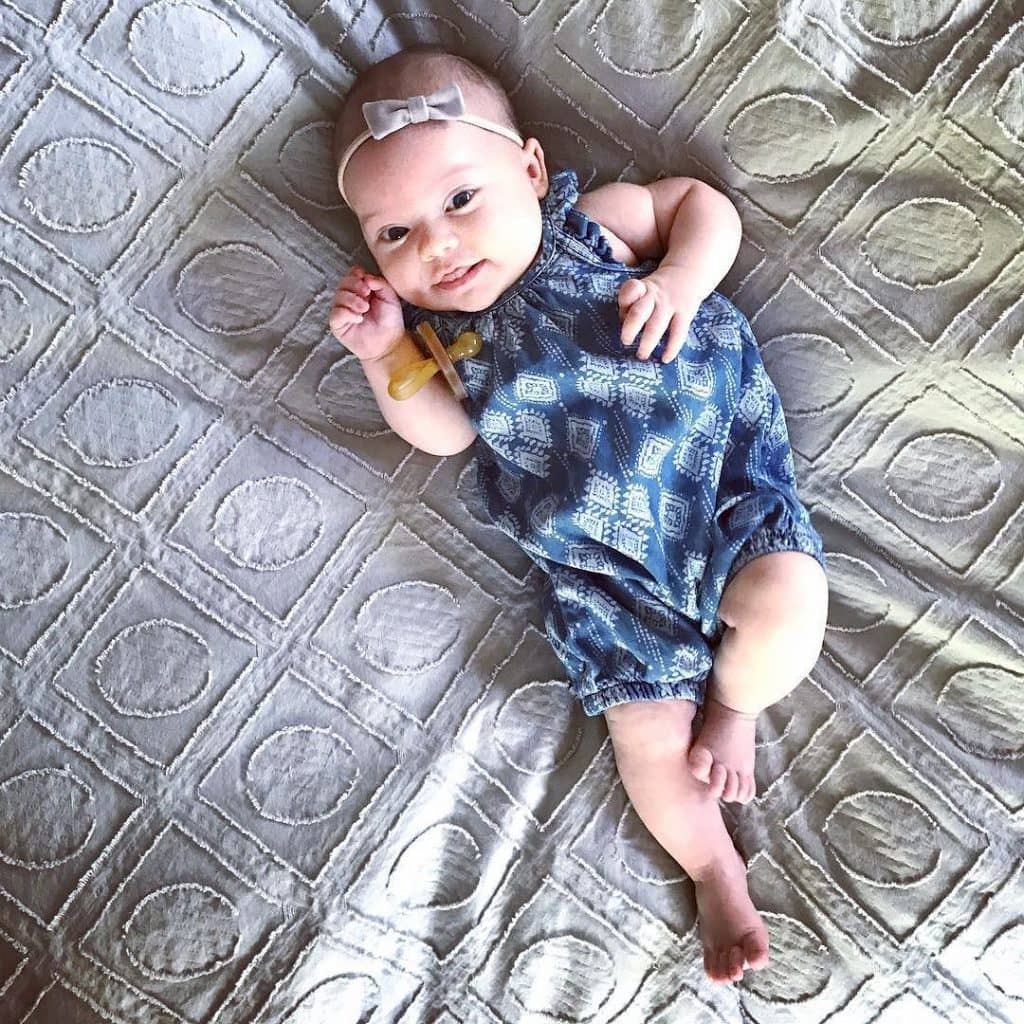 7 weeks sure does fly!
Kezia's romper is on clearance here!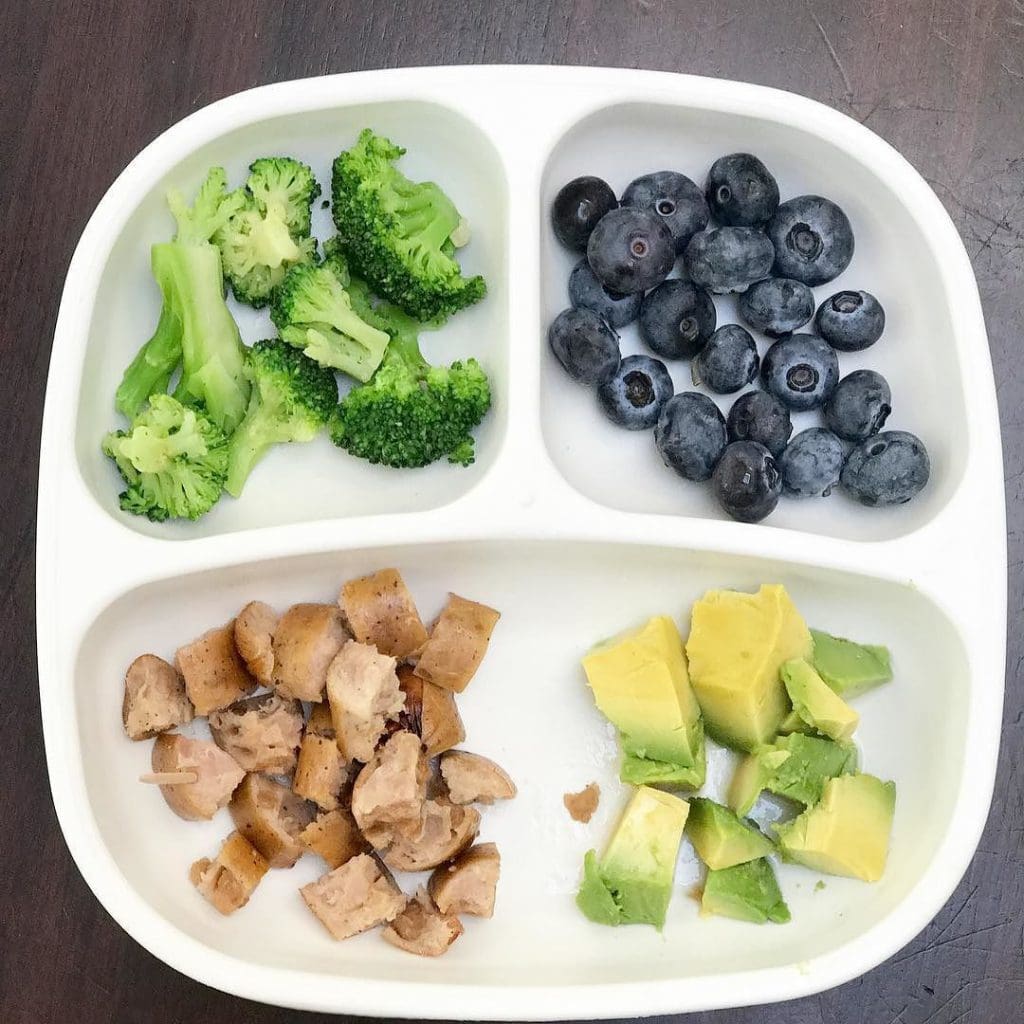 Dinner doesn't always have to be complicated. I ate the same thing, just not so bite-sized 😉Those are organic chicken apple sausages from Applegate that are Whole30 and paleo compliant.
Happy pub week to Nom Nom Paleo! Their new book Ready Or Not is on shelves now, and they are on a US book tour, so go check out if they're coming to your city!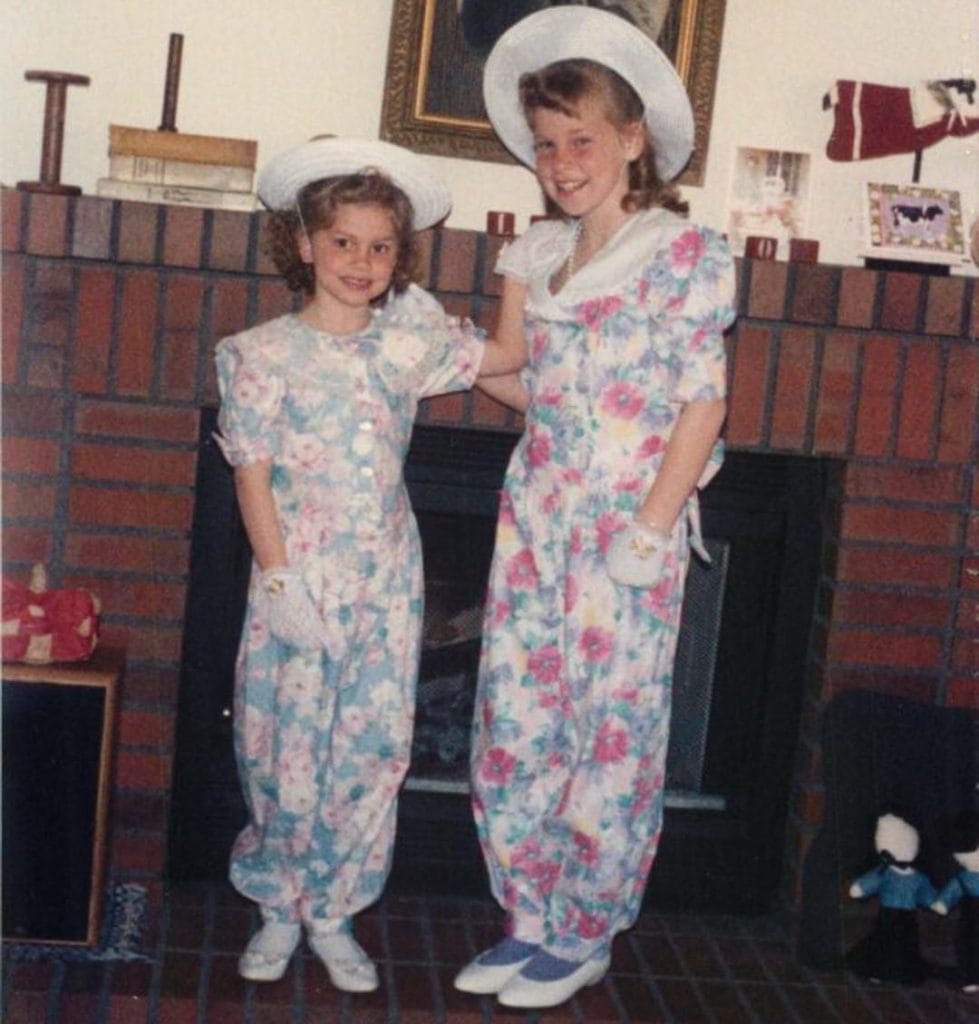 My throw-back-thursday from the week.
Sister, sister. 💜
We looked forward to our Easter outfits every year. We weren't forced to wear those. I'm pretty sure we actually picked them out. Gloves and all. 😂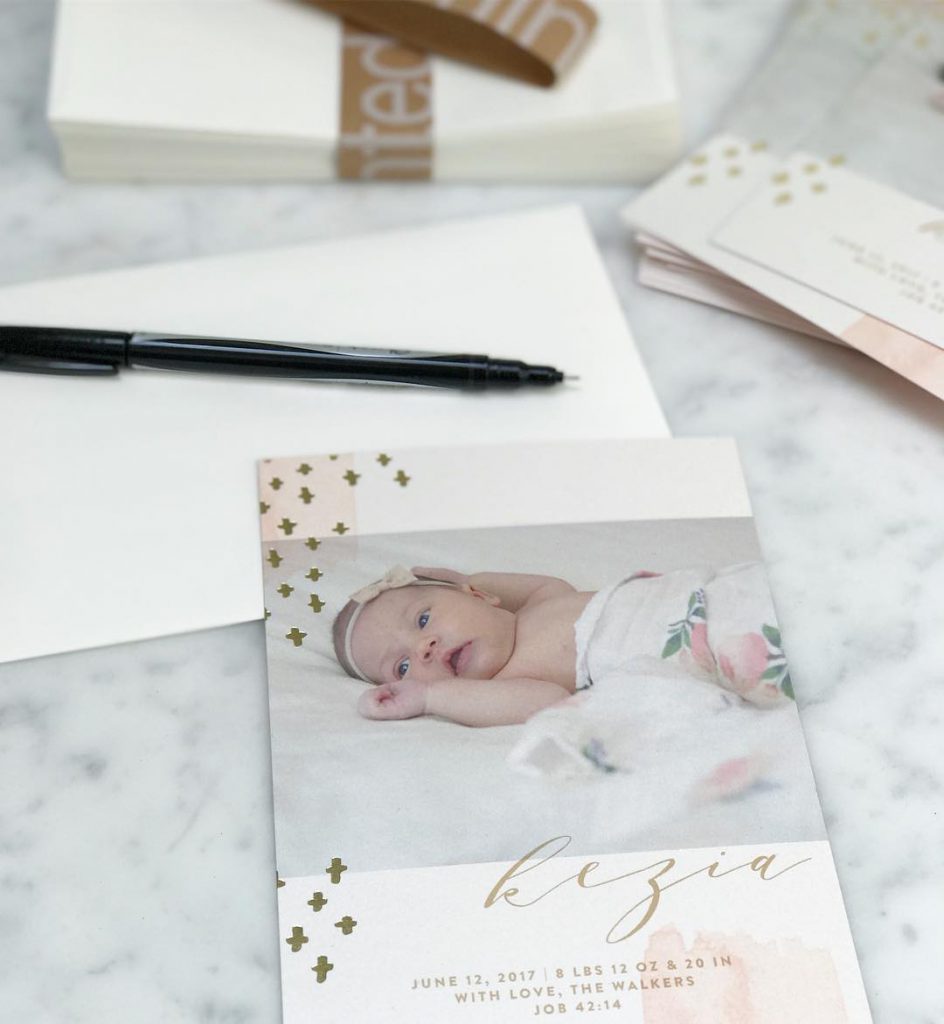 I love the way Kezia's birth announcements from Minted turned out! I did them for Asher and forgot with Easton, so I'm feeling pretty accomplished! 😂
They have graciously offered my readers 15% off Minted birth announcements, baby shower invitations, and children's birthday party invitations! Use code AAG15 between now and 8/11/2017!