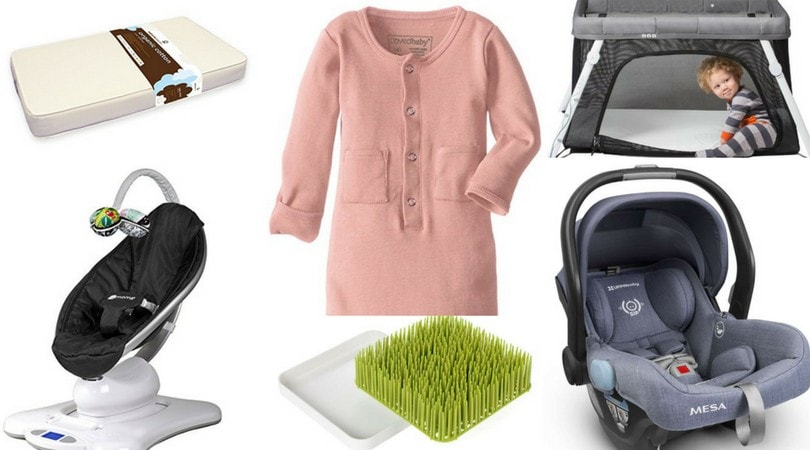 [ssba]
After Kezia's birth I started getting so many questions from you all about the products I was using. So, I've shared some of my tried and true favorites with you all below. Many of these I used with Easton and am using again with Kezia, and a few are new items that we've loved using during her first month of life.
I'm hoping you will find them as helpful as I do! I did a quick review of each product and why we love it below the photos. Having received some of them as gifts, I can also say they make the perfect present if you're shopping for a baby shower or a new mom!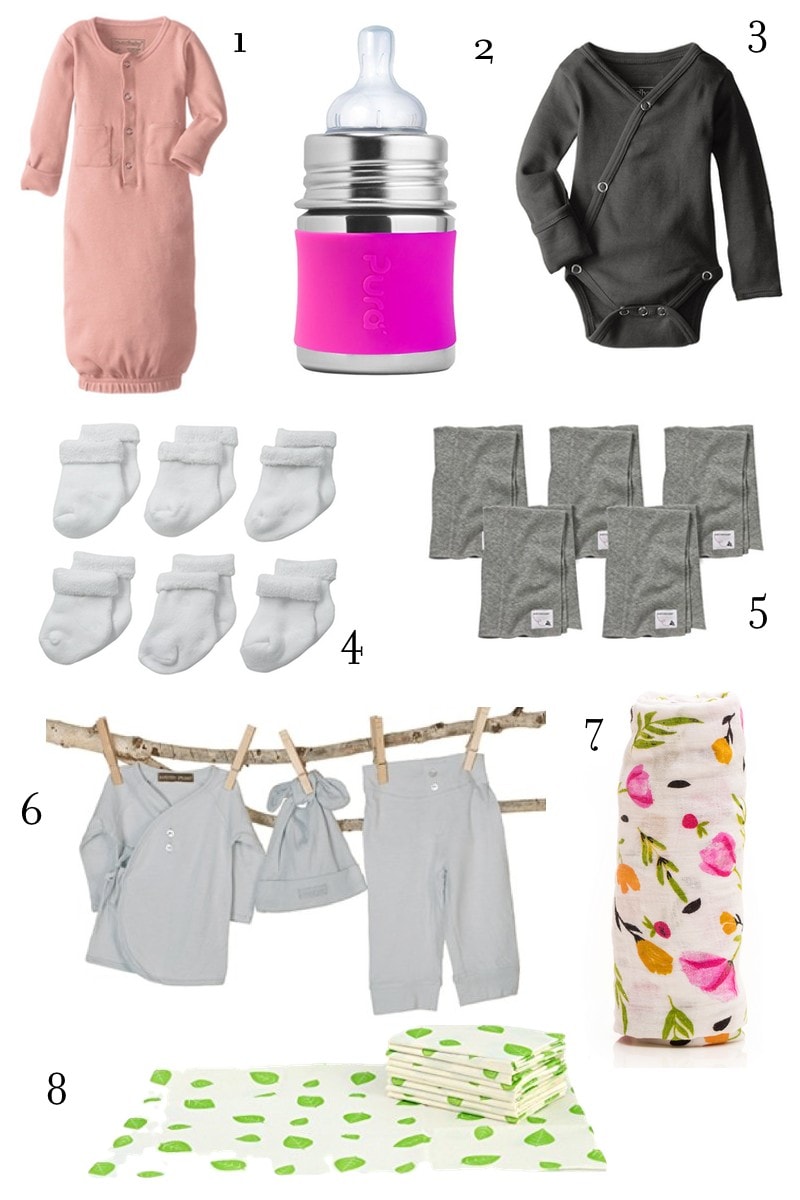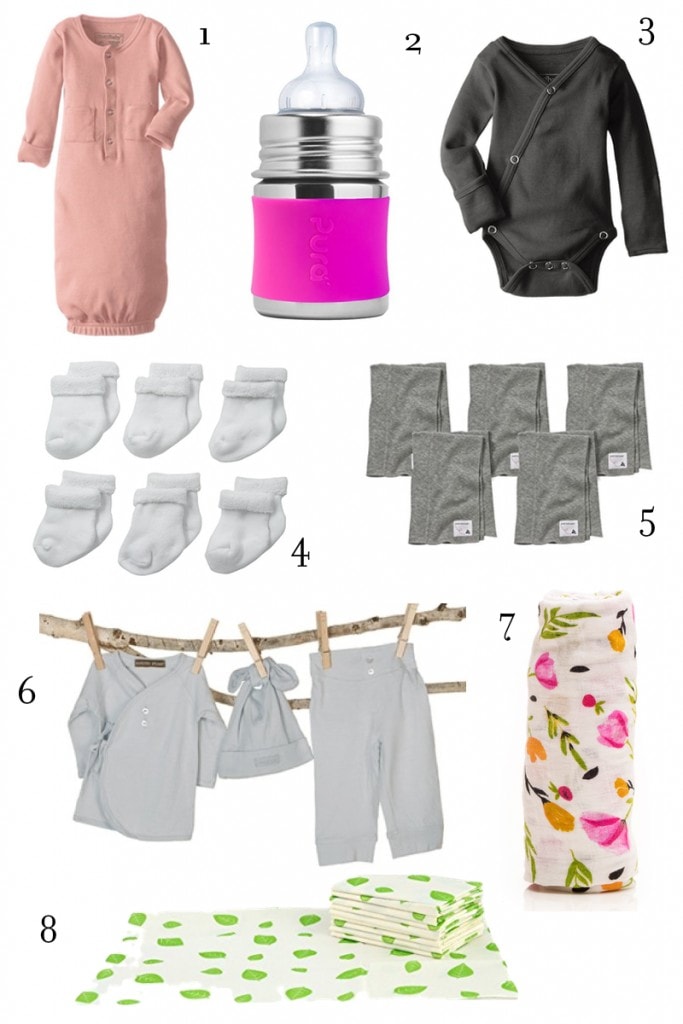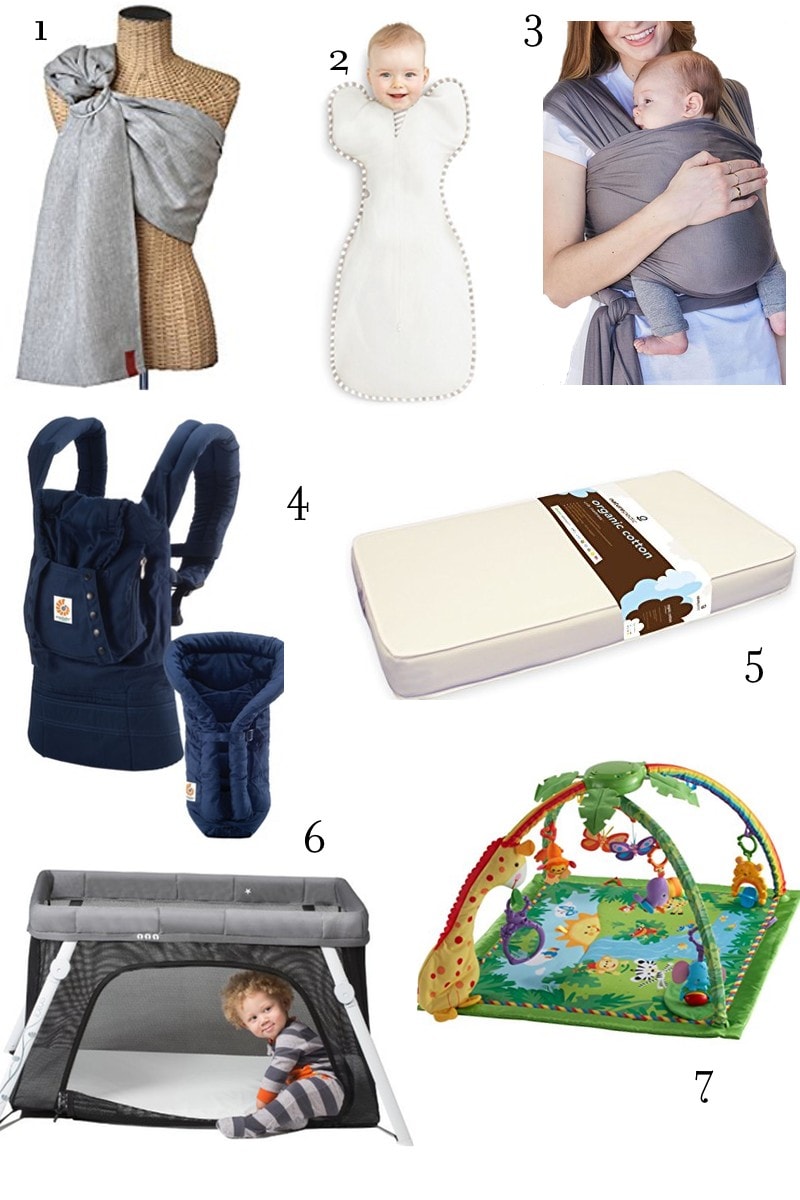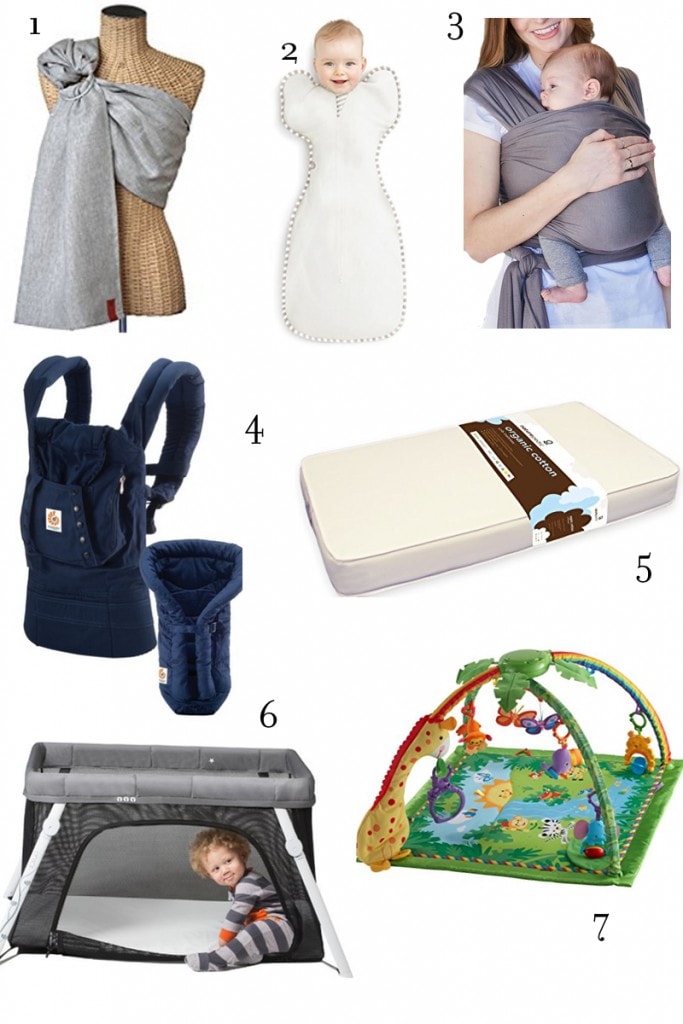 Sakura Bloom –I have a few different carriers, and they all serve different purposes. I love to use a ring sling when I'm running a quick errand or playing in the house with the boys since it's so easy to throw on. I don't use it as often if I have things to do around the house because one arm kind of has limited use. I go for the ergo for that.
Love to Dream Swaddle–We've tried out many swaddles and this one is by far our favorite! I love that it keeps the baby nice and secure, eliminates the startle reflex, but allows their hands to be by their face for self soothing.
Solly Wrap –This wrap is a must have! I definitely think it's the comfiest one I have and I think it's baby's favorite too. It's so snug and keeps baby close and comfy. They have just about the cutest fabrics too so you can find one to go with pretty much any outfit!
Ergobaby Organic Collection Bundle Of Joy – I have 3 different carriers that I use for different occasions and different stages. I love using the Ergo when I'm working around the house or in the kitchen because I feel like the baby is better supported and shielded, plus it's easier on my back and shoulders. It's' super functional, easy to wear, and dad loves wearing it too! I loved the infant insert for when my babies were tiny, and then wore them with their legs in for a while after that. The head cover is big for me too, especially if I'm in the kitchen or eating!
 Organic Crib Mattress-I do my best to get my baby's clothes and linens organic and this crib mattress was a non-negotiable. Not only is it 100% organic cotton, it's also waterproof and super easy to clean!
Travel Crib–I take this crib with me everywhere when I travel! Although it's not an organic mattress, the functionality of this crib makes it all worth it. It fits as a carry on and is even backpack portable!
Play Mat-A fun play mat is a must and this one does not disappoint! It's latex and BPA-free and you can even wash the quilt plus it has so may cute animals and fun colors that keeps baby entertained.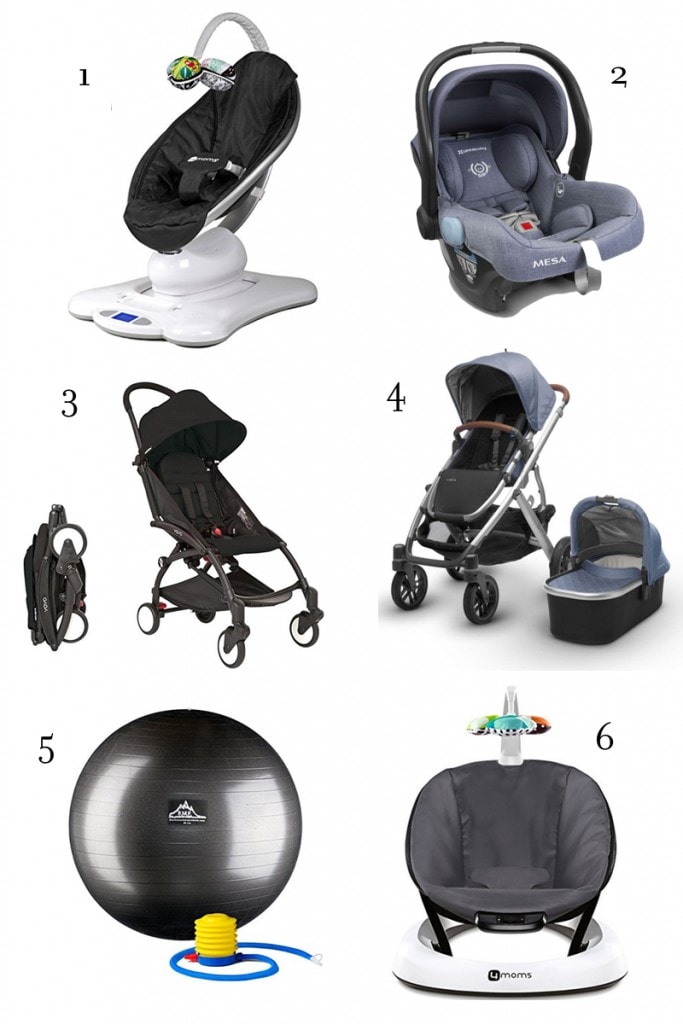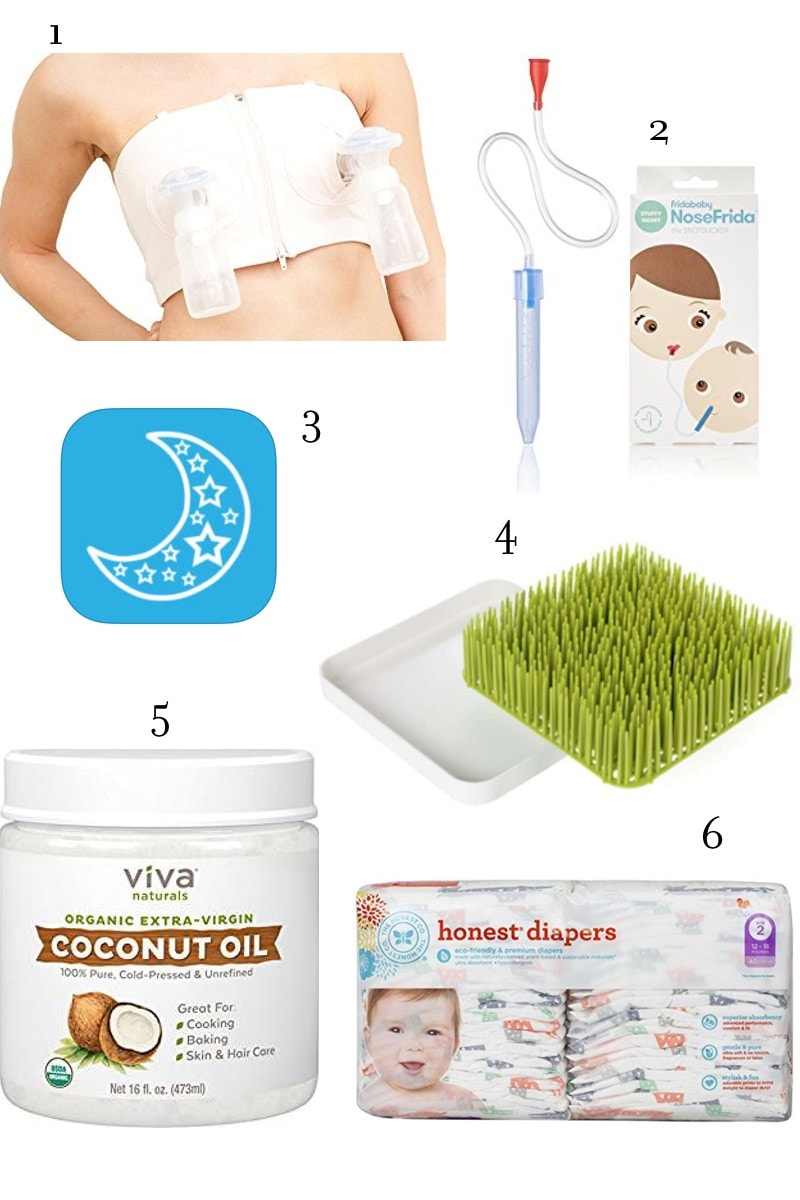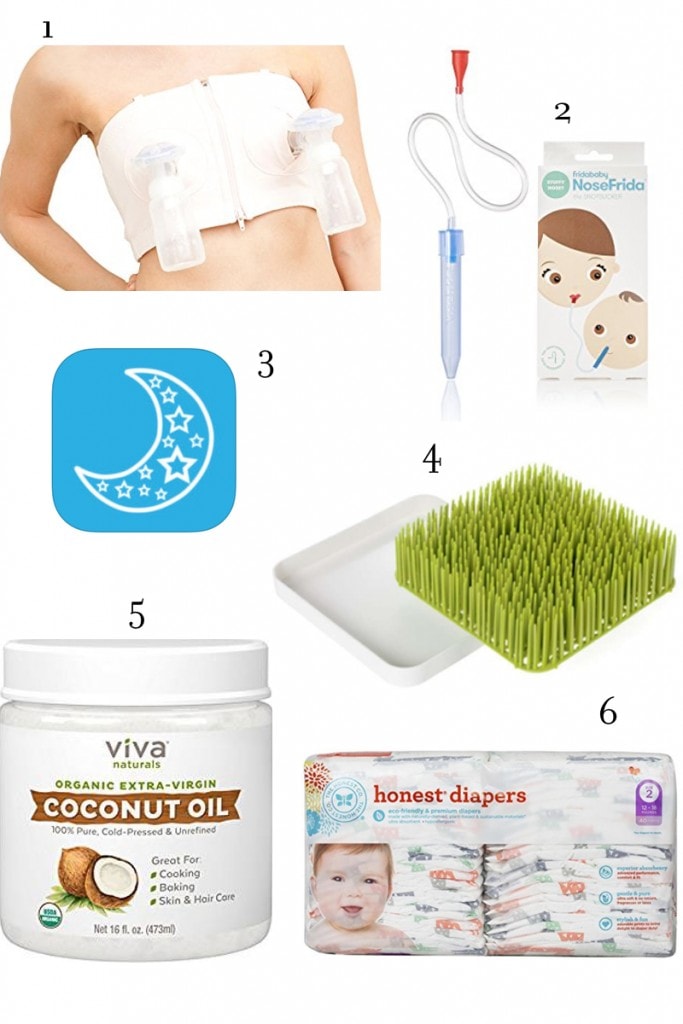 Hands-Free Breastpump –First I have to acknowledge that this picture makes me laugh every time I see it. This model was a trooper! Although this looks totally silly, I really don't know where I'd be without it. Instead of sitting and doing nothing while I pump, I can use this one and get some stuff done that requires hands!
Nose Frida-This is the absolute best thing for your babies stuffy nose. I can't even tell you how many times I've used it! It's BPA-free and is designed to protect your babies sensitive mucous membranes.
White Noise App-This app has saved my babies (and myself) many hours of much needed sleep. If they're ever fussing because of noise I just turn this on and they fall right asleep.
Drying Rack–This is my favorite bottle drying rack. I used to have one of those large tree-like racks, but it was so obtrusive. This low profile one is great and doesn't take a lot of counter space
Coconut Oil– I use this daily on my babies (and myself)! I rub it on their heads and any places that look a little chapped. It's my favorite moisturizer for them and it even smells great too!
Honest Company Diapers –They're not just cute, but they work well and are environmentally friendly. I've had way less blow outs and no rashes so far with these Honest diapers.