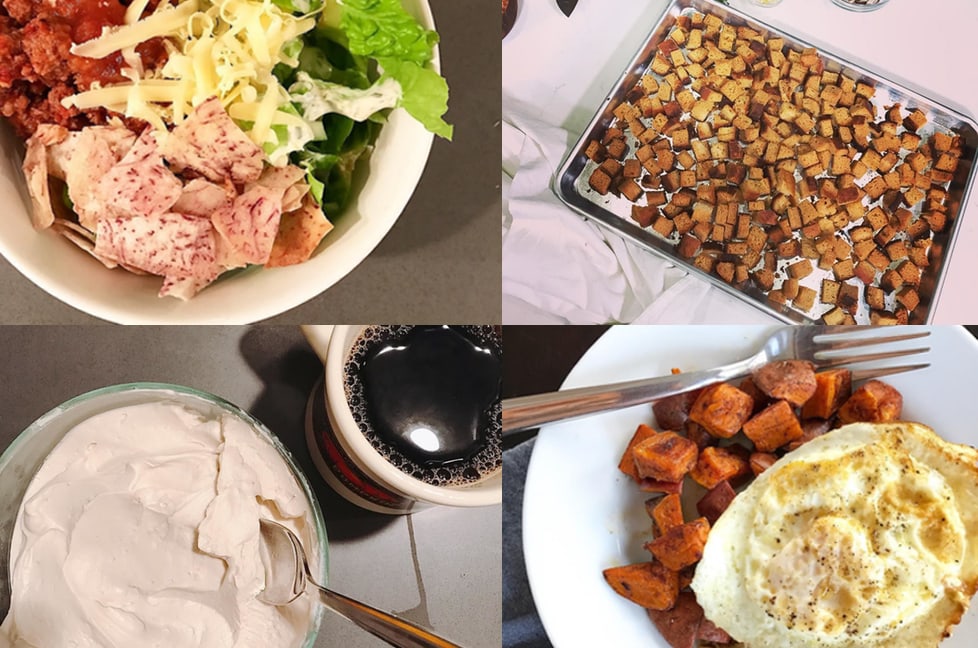 This week Danielle's Digest is full of the holidays! We did a lot of holiday tutorial videos, so keep your eyes peeled for those to surface (keep scrolling to see how you can be notified about the videos). You'll see a lot of what I've been eating and even some things that you guys have been making as well!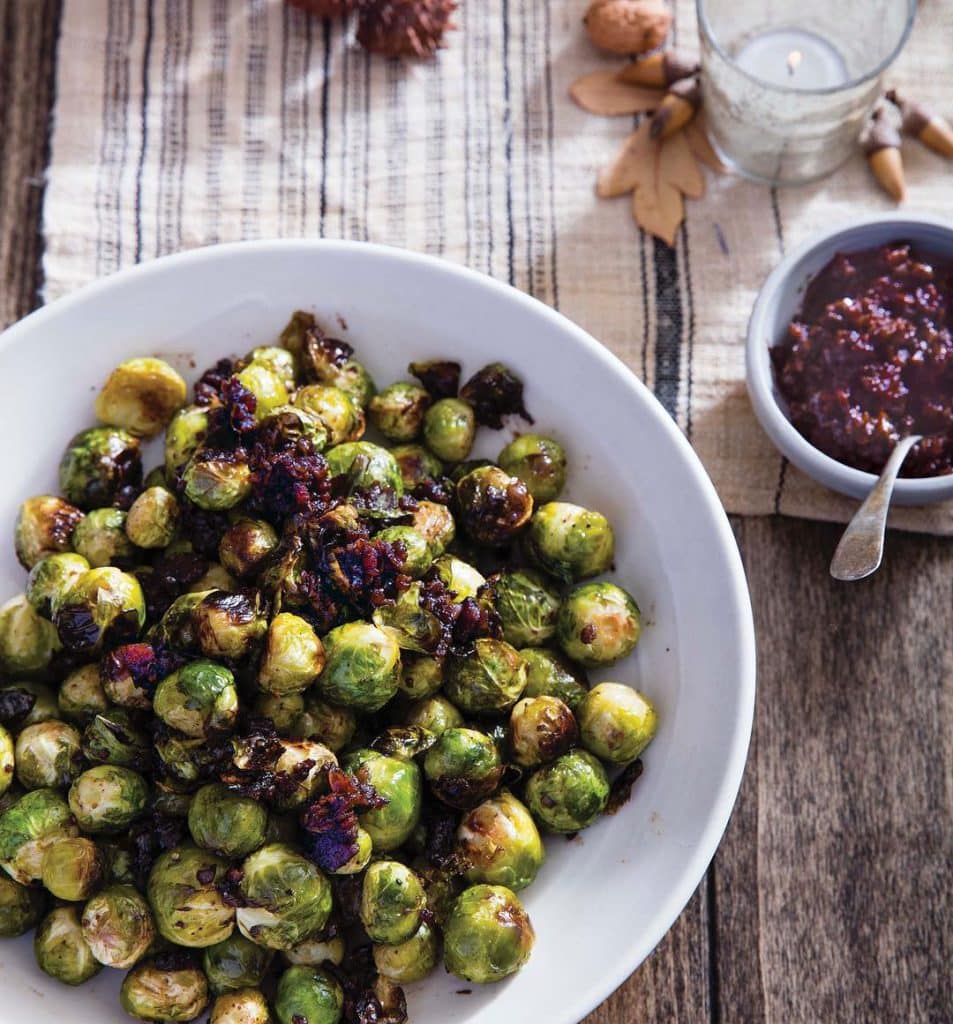 These Brussels and Bacon Jam are a new reader favorite! You can find the recipe in the Thanksgiving chapter in Celebrations.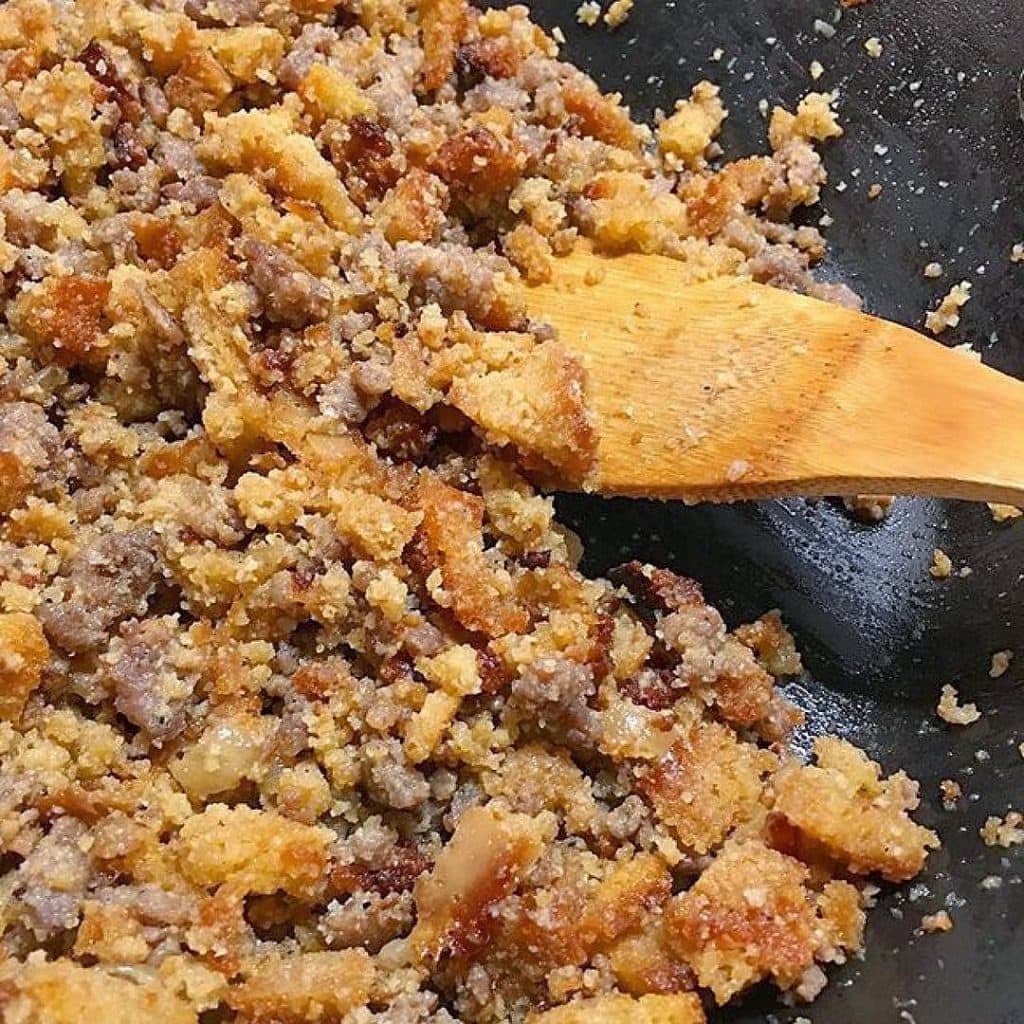 One of my readers made my Grain-Free Thanksgiving Stuffing with the Corn Bread recipe from the Father's Day chapter!! I'm not Southern so we always used Sandwich bread cubes which is what is in the book, but I love that so many people who are used to having Corn Bread Dressing are reviving their traditions by getting creative with my recipes!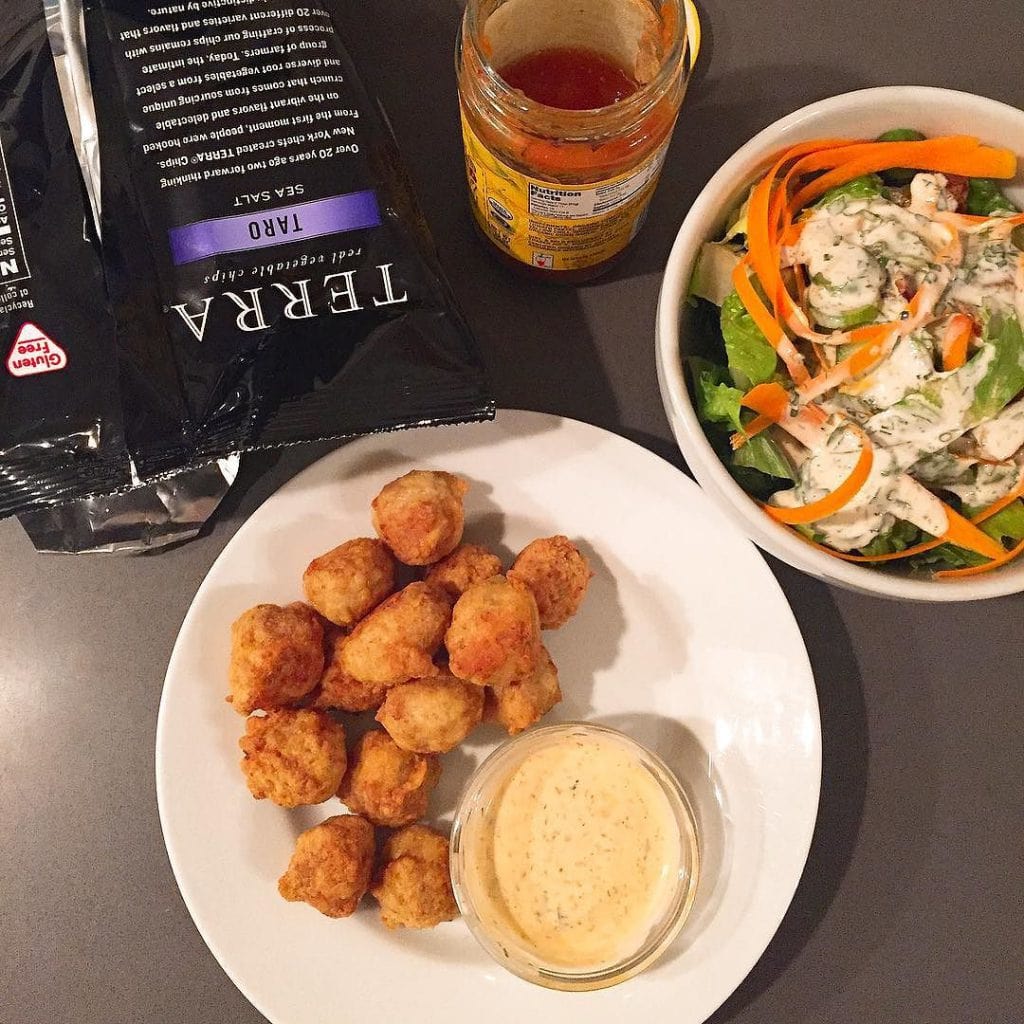 This was my mom dinner of champions that I enjoyed after I got off of a plane! You can find my Grain-Free Chicken Nuggets HERE.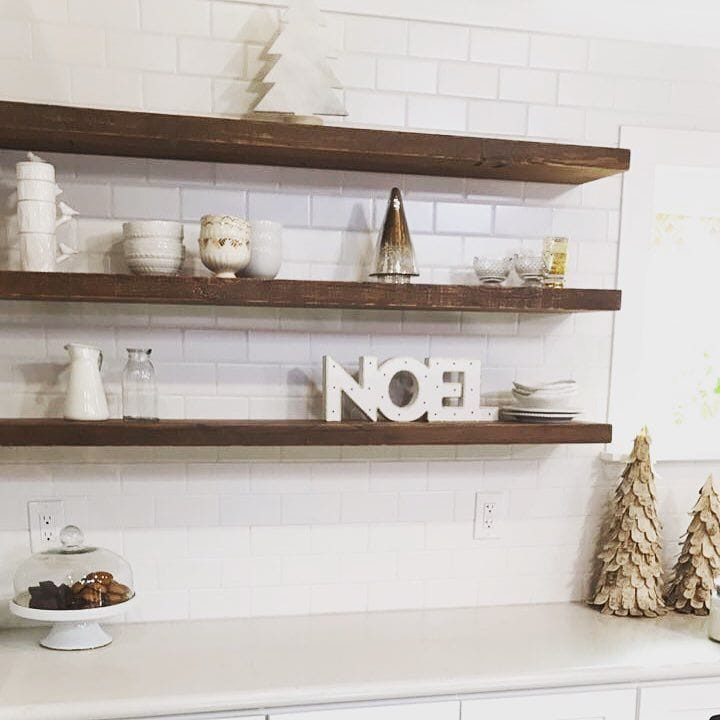 It was Christmas in the studio for a couple of days last week! I love holidays so I really didn't want to take it down, but I had to re-decorated for my Thanksgiving hotline that will be on Facebook Live on November 20th at 4pm pacific.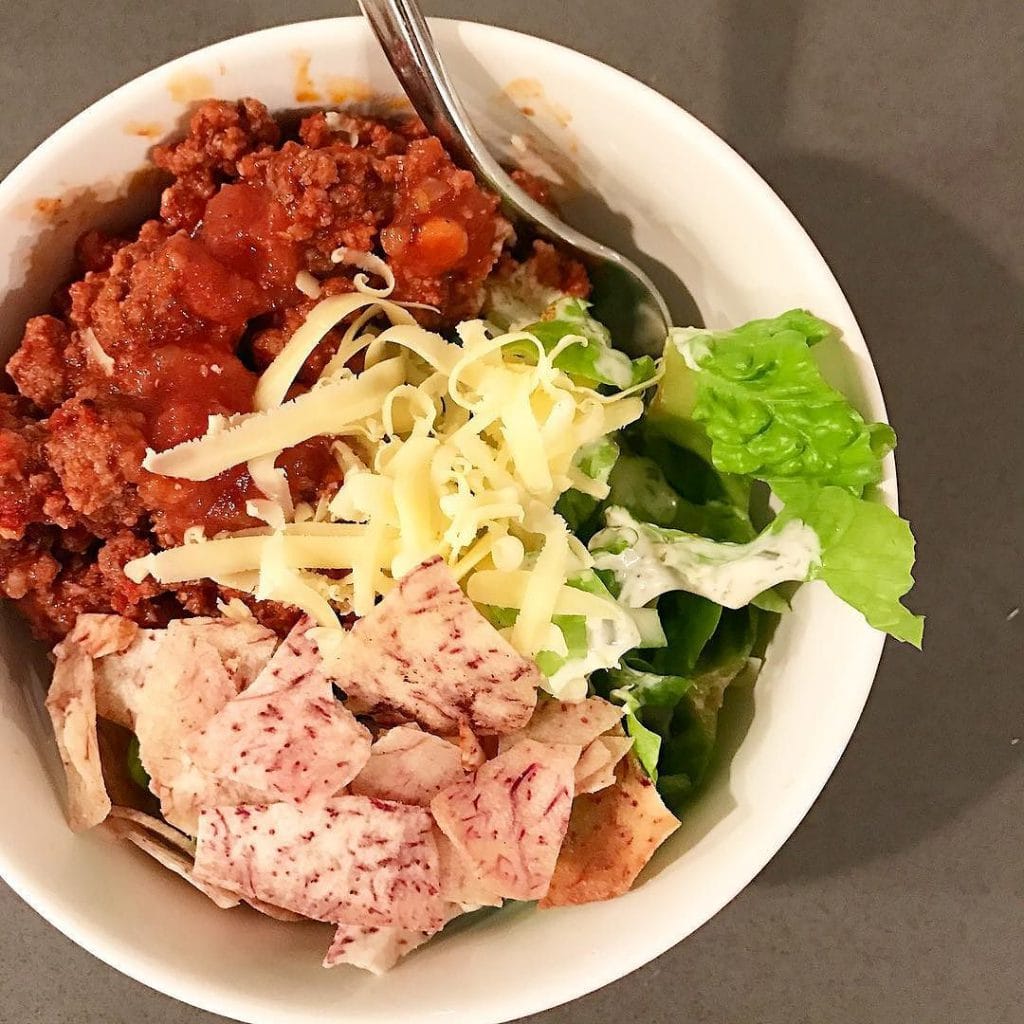 This dinner was simple but delicious. I only wish I had avocado. I added some Smoky Sweet Potatoes from Celebrations to the top as an after thought. Then I drizzled my dairy-free ranch on top and sprinkled some taco seasoning from Meals Made Simple. There's also some grass-fed raw cheddar and taro chips on top.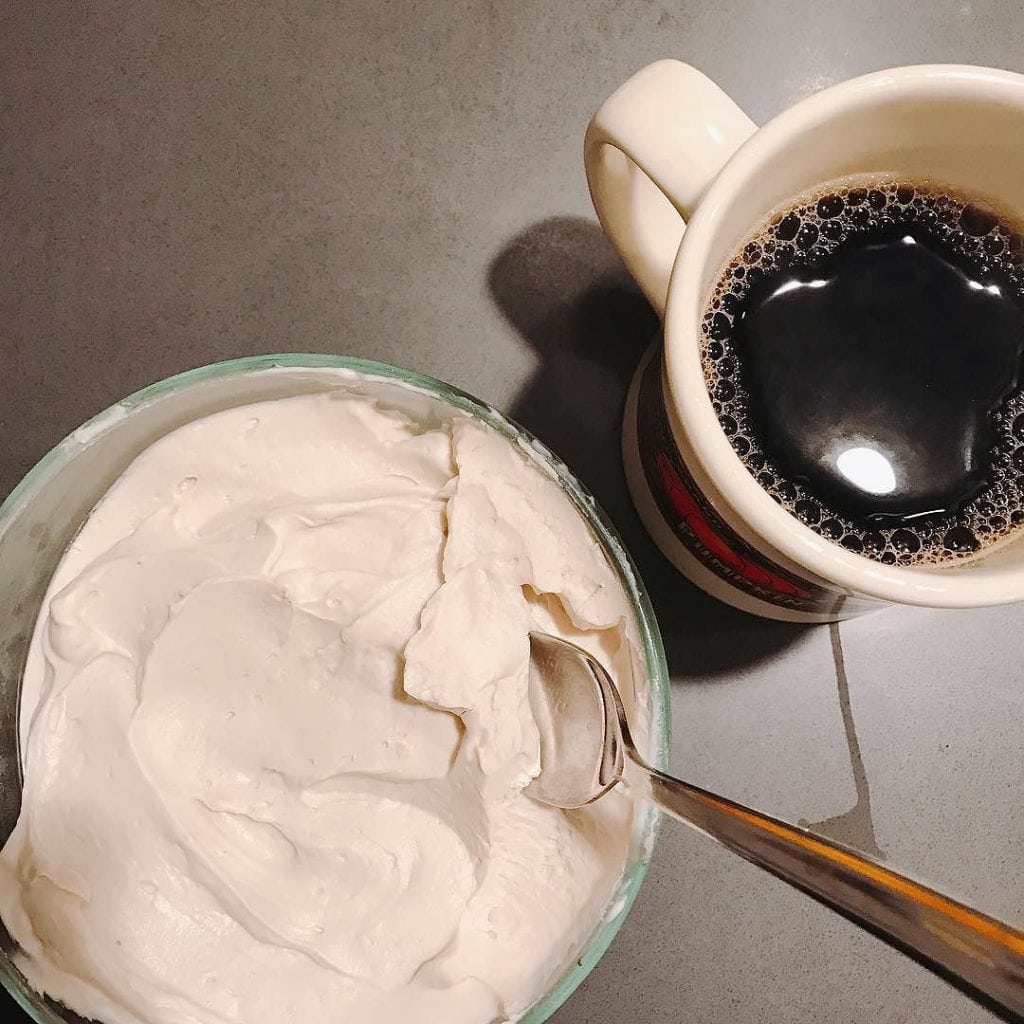 Have you tried my new (dairy-free!) Whipped Cream recipe from Celebrations?! I use it on cakes, cinnamon rolls, and even just in my decaf coffee in the morning. You will never want plain old coconut milk whipped cream again. Promise.
'Tis the season for Cinnamon Rolls.. right!?
I was busy filming a few holiday recipes from Celebrations for anyone with a copy of the book.
Make sure to sign up for my email newsletter so you don't miss when they get released!
Click HERE to sign up.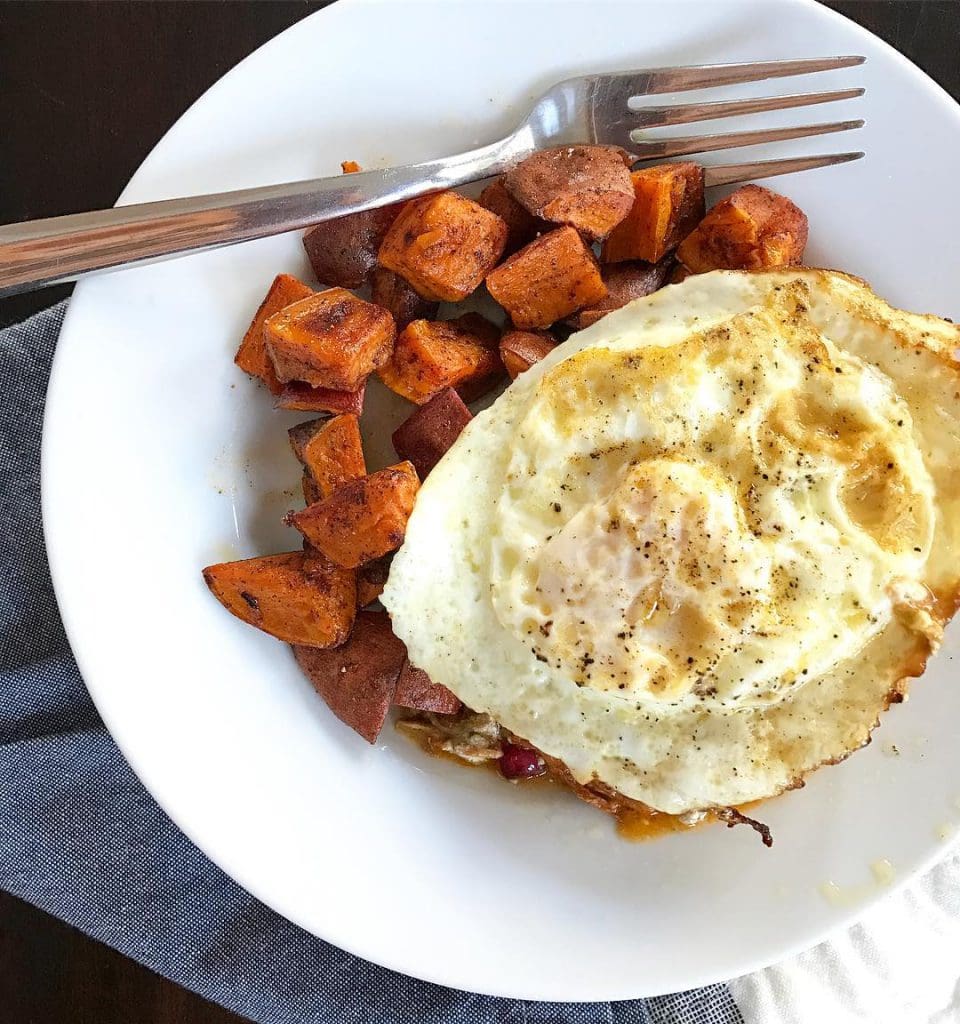 Whenever I make my Smoky Candied Sweet Potatoes from Celebrations I plan to have extra just so I can have this in the morning! If you haven't tried it yet… you are really missing out!
Just throw the sweet potatoes into a hot skillet with a bit of ghee to reheat and crisp up and put a fried egg on top!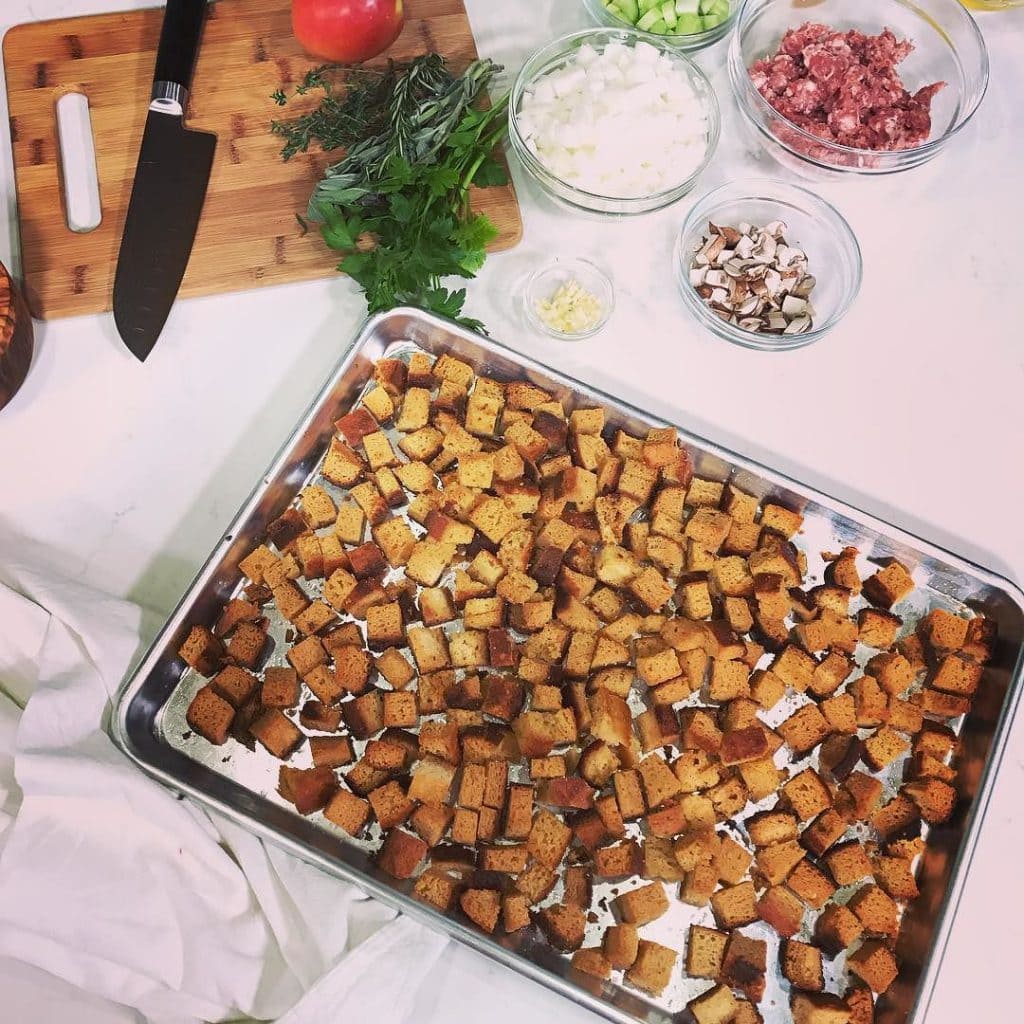 I went for it and made my grain-free cornbread dressing today! I used the Skillet "Corn" Bread recipe (page 131) in the Apple Sausage Stuffing (page 246) recipe from Celebrations. Stay tuned for the YouTube video on how I did it!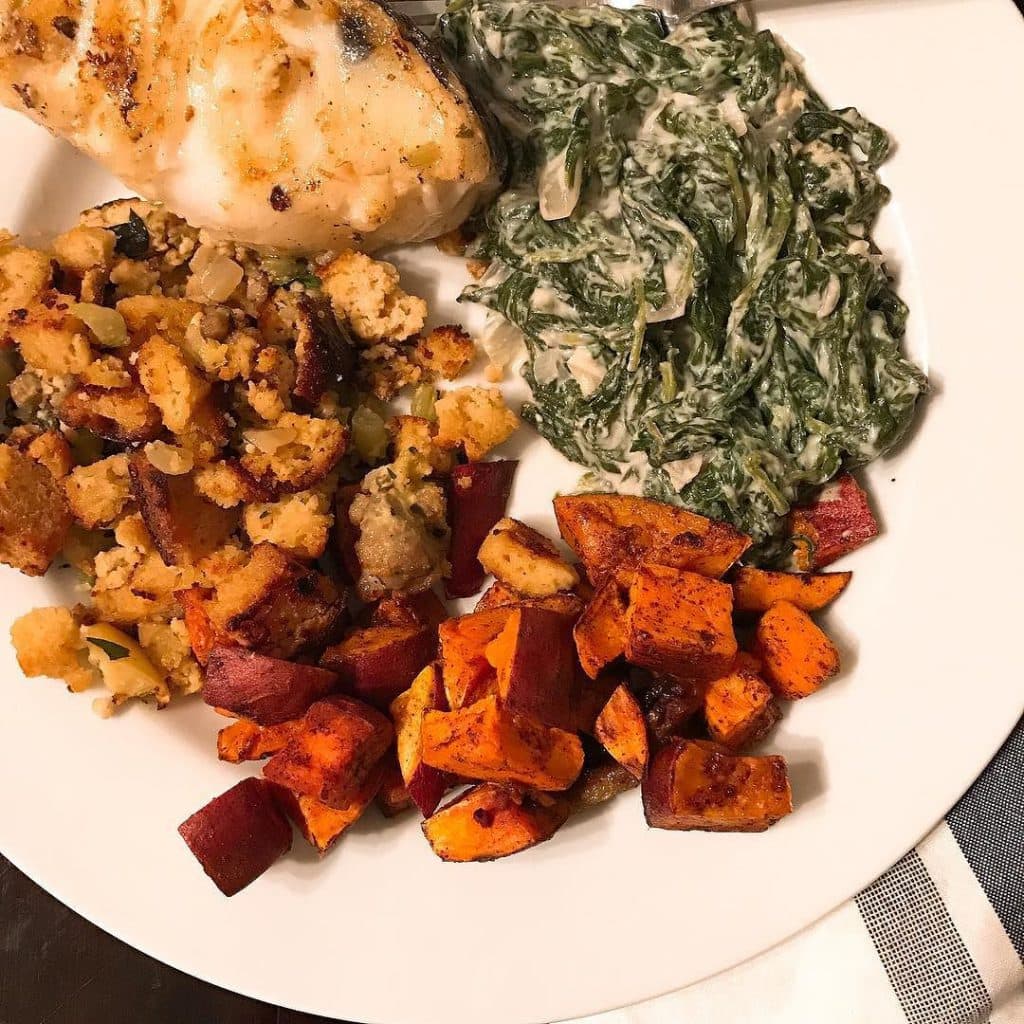 The benefit of filming 4 holiday recipes (2 times each!) in 2 days! It was a little strange to have Chilean sea bass with creamed spinach, stuffing and sweet potatoes but it's what was in the fridge, and it made for a great dinner. All the side dishes are in Celebrations!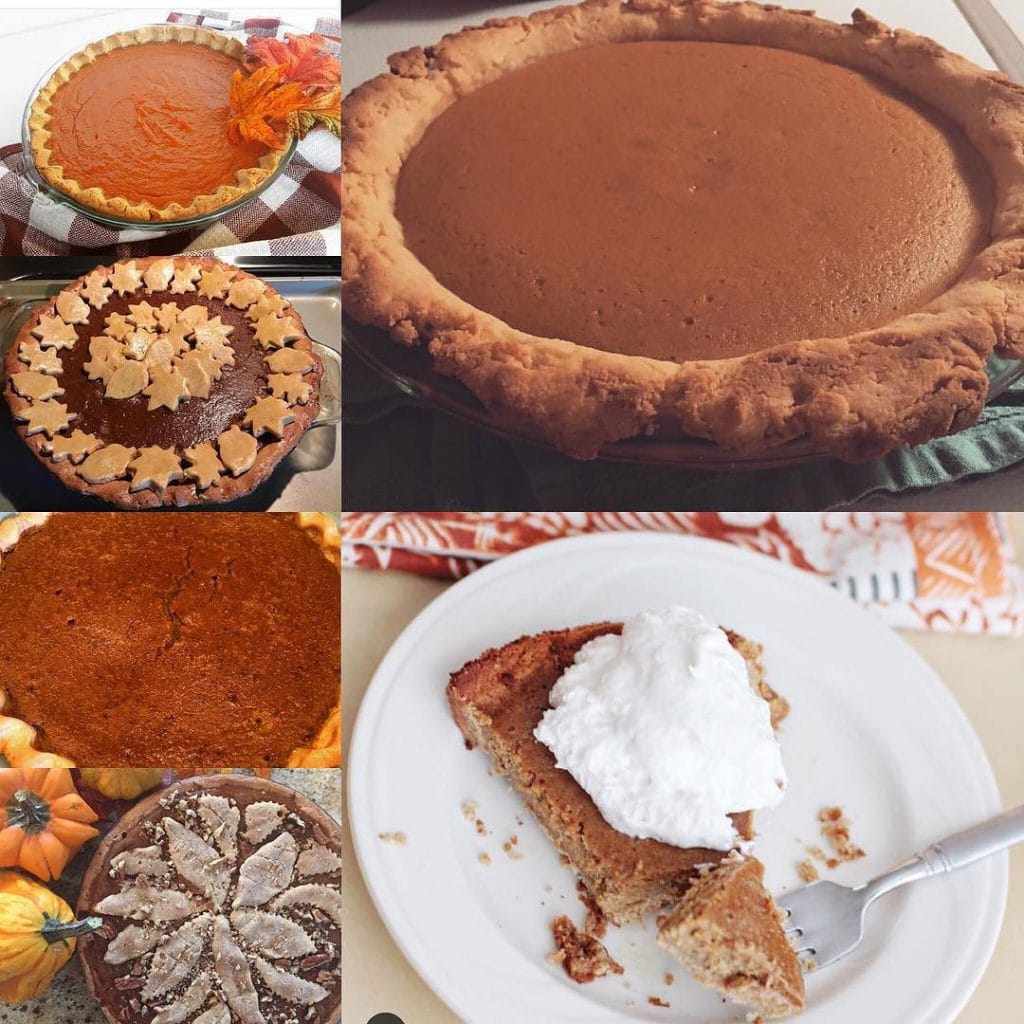 It looks like you're all pre-testing Pumpkin Pies for your Thanksgiving celebrations! They're starting to pop up on the #CelebrationsCookbook hashtag on Instagram, Facebook, and Twitter and I absolutely love seeing them!