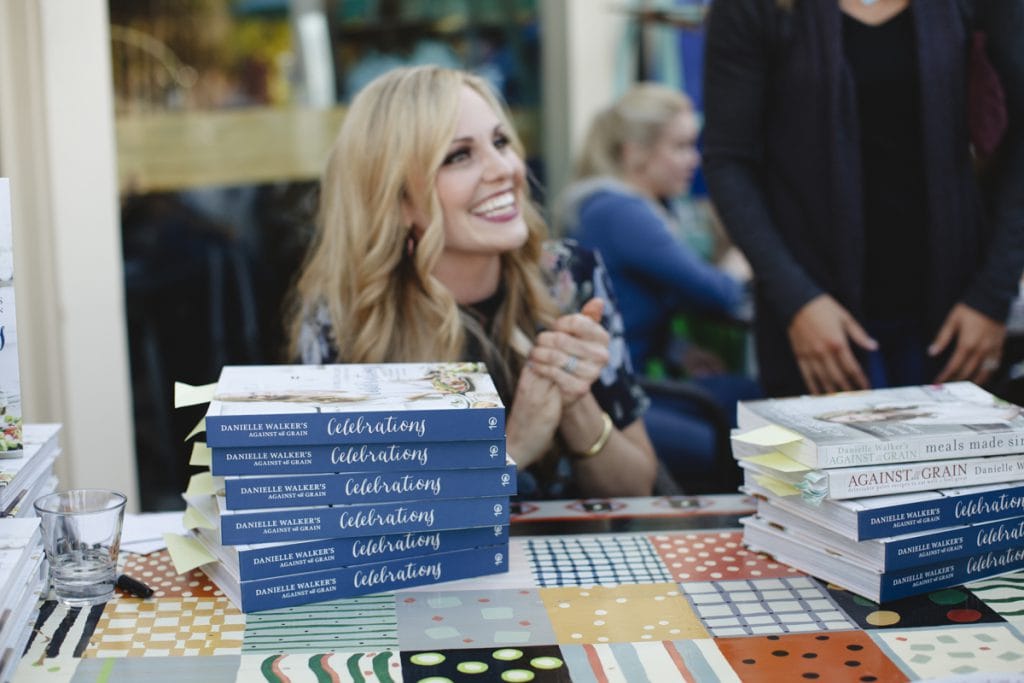 This past Sunday I threw a party to celebrate the release of my new cookbook Celebrations. We held it at Sideboard Cafe, which is one of my favorite local spots to grab a good lunch and a great cup of coffee. Actually, I regularly sat at their tables back in 2012 and 2014 and wrote both Against all Grain and Meals Made Simple! The atmosphere is adorable and the people are always so friendly. We have become friends with the owners over the years and they offered to host the party, and actually prepared 4 tasters from the book in addition to their usual menu!
Guests of the party noshed on my Knife and Fork Ribs (page 124), Baked 'Beans' (page 128), 'Corn'Bread (page 131), and one of my favorite recipes in the book – my Christmas Fudge (page 312). It was so fun to hear everyone's reactions to the food, and their excitement to get home and make it themselves. A special thanks to Prather Ranch, our local source for grass-fed and organic meats, donated the ribs for the night! The first 100 guests got to take home a little goodie bag of some of my favorite items as well. In their bags they received a jar of my favorite avocado oil mayonnaise, fish sauce, and an adorable single serving size of my favorite ghee.
The kids played lawn games while the Brett Hunter Band serenaded the long line of folks waiting for their books to be signed. And my cute hubby wanted to make sure everyone in line was happy and taken care of, so he went down the line with waters and chatted everyone up. He's simply the best!
I was hoping to speak earlier in the evening but the line kept me seated for over 2 hours! Finally, just as the sun was setting, I was able to get up and share a little bit about my health journey, and what inspired me to write Celebrations. It was a night that I will always remember and am so grateful to everyone who came out! It was also the perfect kick off for my US (and Toronto!) Book Tour, and makes me so excited for all of my 20+ stops where I will get to meet all of you, share my story, and hear yours!
There were so many highlights of the evening.
Here are my favorites – a story of infertility for years and a miracle pregnancy after going grain-free, 2 families with autistic children who are using paleo to help heal their little one's guts and allow them to experience joy in their food, a breast cancer survivor using paleo to manage side effects from years of medications, signing 12 books as gifts for someone's family and friends, and of course seeing all of your loved, earmarked (and very used!) copies of my first two books and having all 3 of them together. The stories never cease to amaze me, and they keep me inspired to continue working hard to create more books, recipes, and videos for you guys. Thank you for allowing me to be a part of your journey.
I ended up with 1 extra goodie bag, so share this post on your Facebook, Instagram, or Twitter by clicking below, and I'll randomly select 1 person to win it plus a signed copy of Celebrations! 
It was so hard to pick just a few photos from the night! To see them all, or to download one of yourself if you were there click here!
Please tag @ShannonParas and @againstallgrain if you share any of these photos on social media. Also use #CelebrationsCookbook and #AAGTour to be entered into my big giveaway at the end of the tour!
To see all of the Photo Booth pictures and download yours, click here!
Special thanks to everyone that helped make the night possible – Sideboard Neighborhood Kitchen, Prather Ranch, Rakestraw Books, Shannon Paras Photography, Brett Hunter Band, Ten Speed Press, Lindsay Skog Hair & Makeup, Primal Kitchen Foods, Red Boat, Pure Indian Foods, and WellBees.
photos © Shannon Paras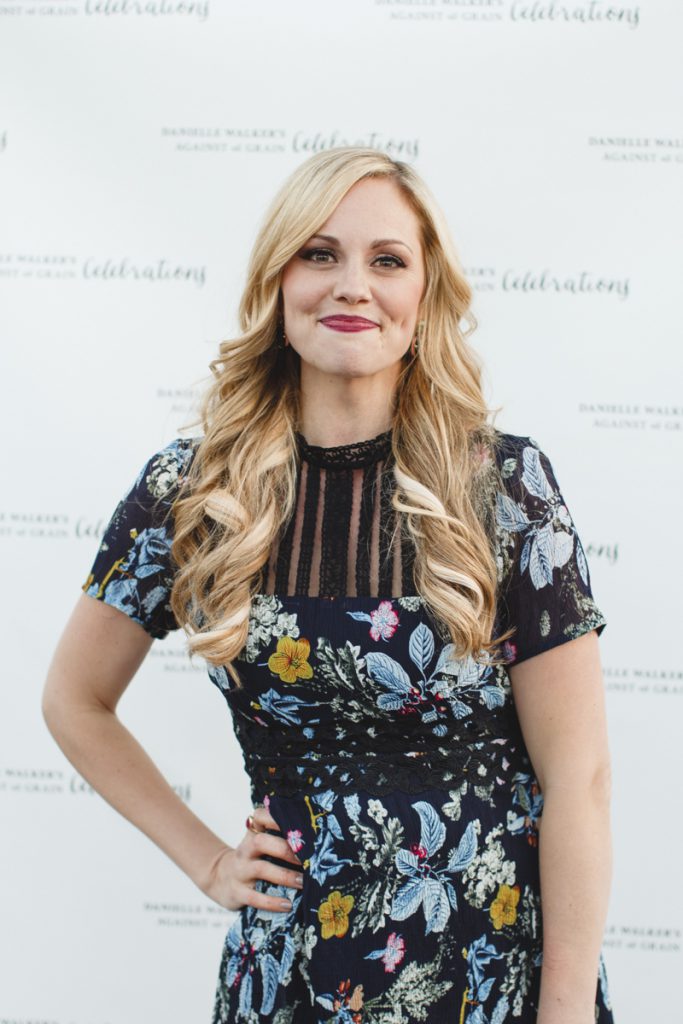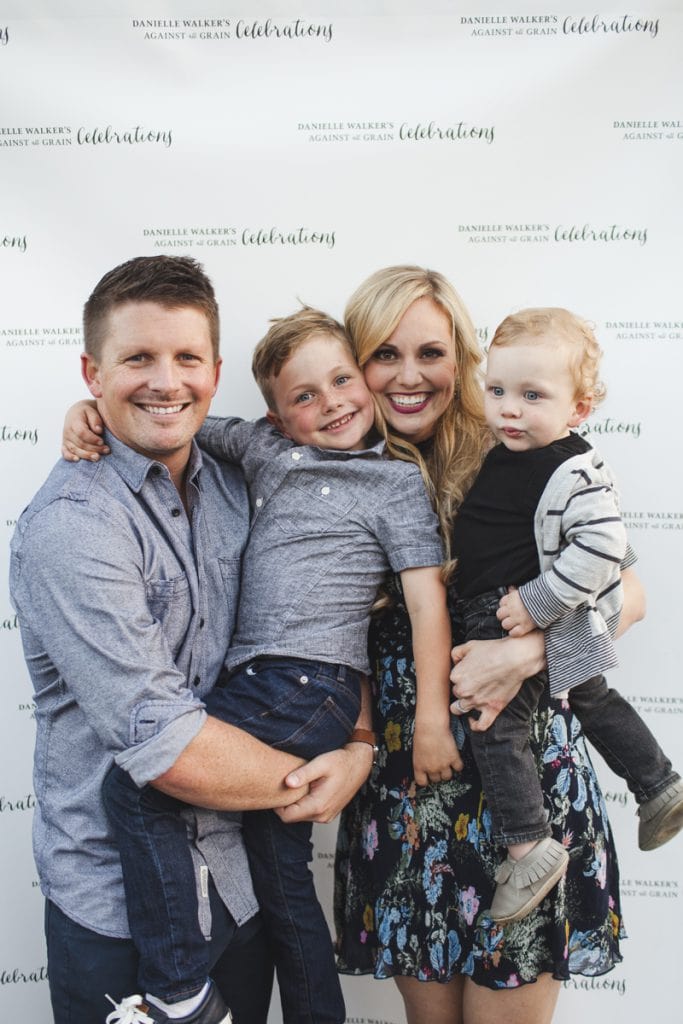 Shop My Outfit