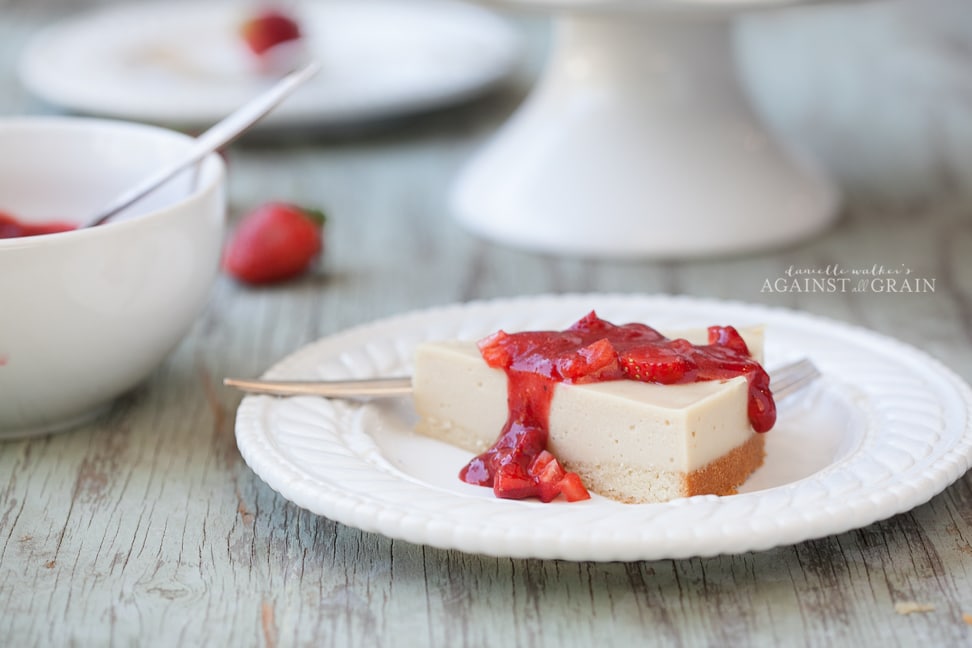 One of Ryan's favorite dessert has always been cheesecake. Because of his love for it, I made it my goal to create a delicious gluten free and dairy free cheesecake with strawberry sauce that rivaled a slice full of luscious cream cheese. And lucky for him, I created this recipe right before Father's Day! I didn't have time to get it up before then, but it would make for such a great 4th of July dessert as well.
I decided to use cashews to give this cheesecake the right texture and creaminess it needed. Many people use coconut milk and coconut cream in cheesecakes but I wanted to stay away from that so as to not have the coconut flavor, which many paleo desserts have. I also opted to add in some gelatin to add extra structure and to get a similar mouth-feel that you'd recognize. That means that this dairy free cheesecake with strawberry sauce just so happens to be egg-free as well!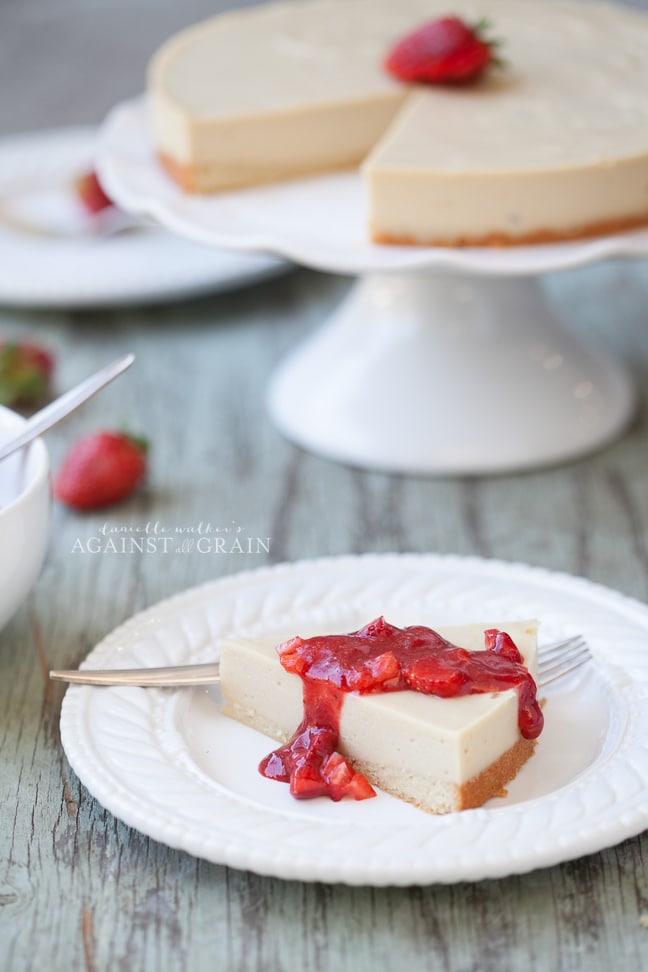 I am a huge fan of shortbread crusts so I used my Shortbread Cookie recipe for the slightly crisp, nutty, and flakey foundation for this cheesecake to sit upon. If you prefer a classic graham cracker crust, check out my recipe for Honey Graham Cracker Crust.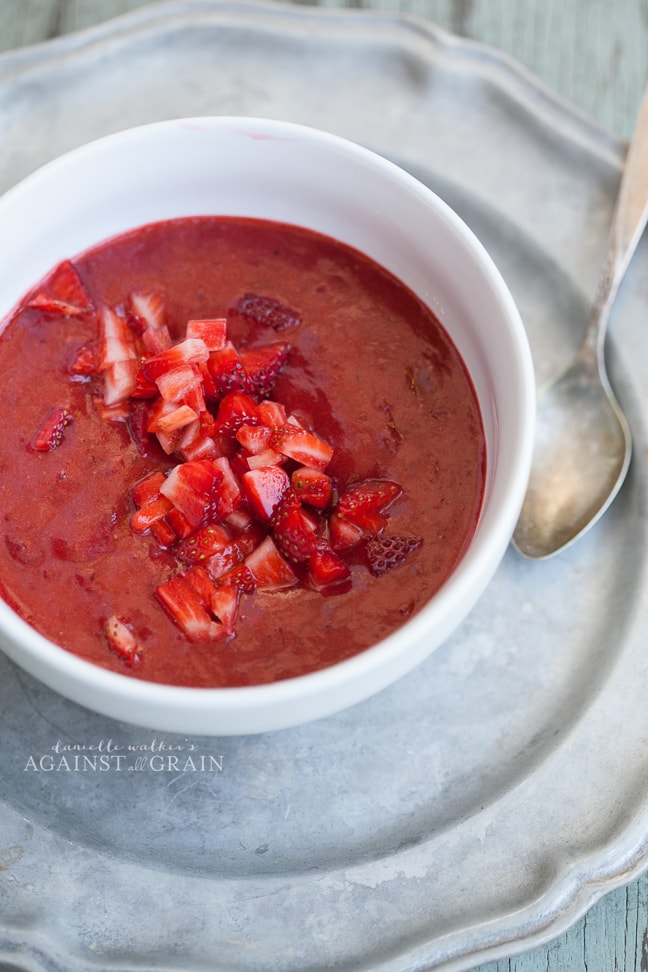 It's Summer, so there are some beautiful berries in season! We decided to use strawberries to make this sweet sauce, but you really could use whatever berries you have on hand. I've also made a nectarine sauce to serve on top of this which was equally as delicious. Ryan is a purist, though, and likes his slice all on it's own to enjoy the tart flavor of the "cheese" cake.