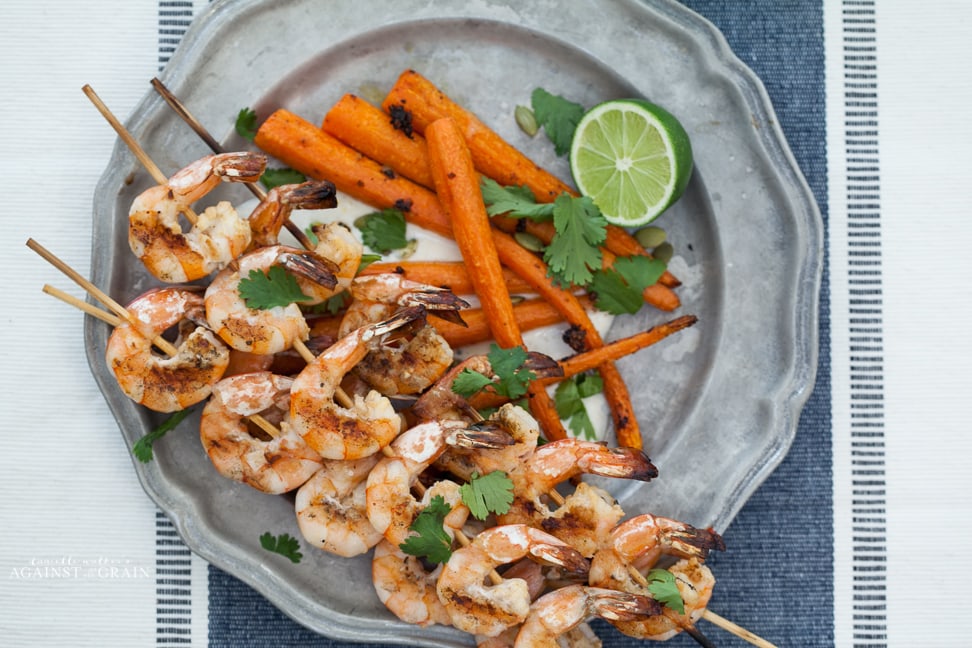 A few weeks ago I found myself in a dinner-rut. I had no clue what to make and all of my go-to's seemed a bit exhausted. I went into my kitchen, grabbed some ingredients, and just let creativity take over! In no time I ended up with Roasted Carrots with Mescal Yogurt Sauce and Tequila Lime BBQ Shrimp. I find that sometimes the best meals come when you have no clue what to make. I had the wild-caught shrimp in the freezer, and had just recently enjoyed a margarita with some guests we had over, so the tequila and limes were inspiring and stocked.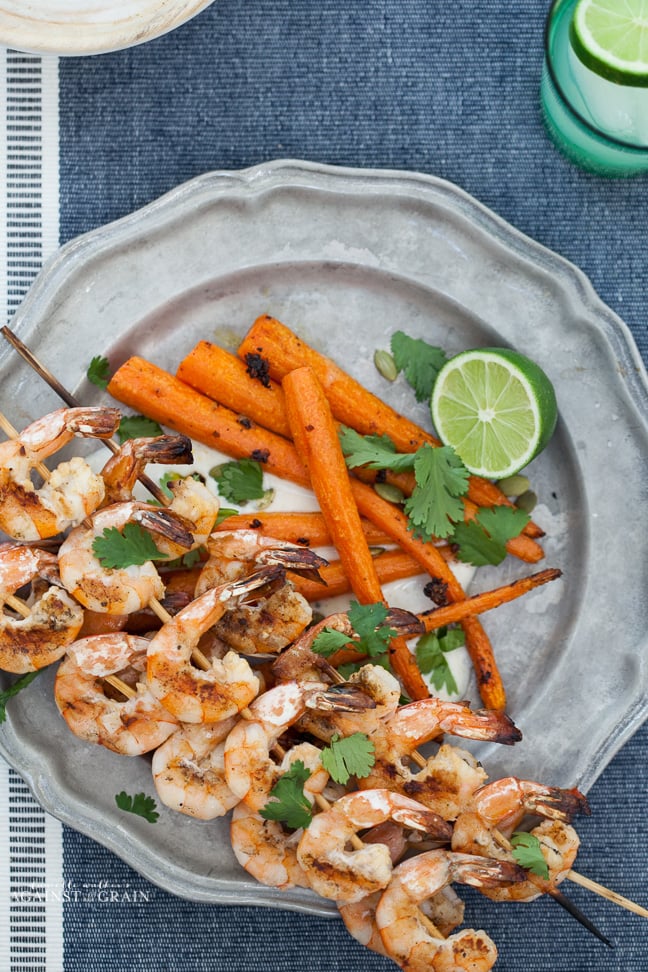 I love barbecuing when it's warmer out because that means the inside of the house can stay cool! These Shrimp are really simple to make and are full of flavor from the marinade that they bathe in. The tart lime perfectly compliments the sweetness of the shrimp and the tequila brings in a zing you won't want to leave out. I also find that the tequila and citrus really help in tenderizing the shrimp and makes for an awesome marinade.
Not sure what to serve this with? I love pairing this with my new Roasted Carrots with Mescal Yogurt Sauce and a big salad topped with my Spicy Almonds! Or you could even serve it over my Coconut, Cilantro, and Lime Cauliflower Rice from Meals Made Simple. Enjoy!
Also, make sure you use a 100% agave tequila. If you don't, it most likely has fillers and added sugars; which we don't want!