I am very excited to have Courtney back on the blog to share her thoughts on some of the newest paleo books on the market! Here's a quick review of each so you can decide if you want to invest in any of them! Speaking of books, I've been sitting at a coffee shop for the past 6 hours finishing up Meals Made Simple! It has been a ton of work but it's so rewarding to see my vision finally all come together. I am so excited to share it with you all in September!
Take it away Courtney.
Informational Reads
First, Eat the Yolks
, by the talented Liz Wolfe. This book has quickly become a book that sticks with me, as in, travels with me from work to home! Yes, it is that good and that hard to put down! From her witty ways of explaining why we should eat fats (#eattheyolks) to the importance of getting to know our local farmers, Eat the Yolks breaks down myths and explains why we just need to eat real food. Liz writes in an upbeat-positive voice just like you find on her blog, Real Food Liz. If you are a Balanced Bites podcast listener (if not, go check it out!), then you have probably heard Liz's "egg-cerpts" from her book. Liz does a wonderful job of walking you through something that might seem overwhelming (it did for me)– the conventional-government produced material that you grew up learning is false. But don't worry, this isn't one of those books that shoots down all of your previous knowledge then the author quickly exits and leaves you feeling helpless in low-fat yogurt land. Not with Liz, she addresses well-known myths then chapter by chapter she walks you through the "trilogy" of a happy lifestyle: fat, protein, and carbs. She ends the book with a fourth chapter all about nutrients. She lists all of her references at the end of the book, if you would like to dive further into the information she summarizes.
-Who would I recommend this book to? Everyone from my mother to a young new athlete at our local Crossfit box. I loved this book from start to finish. I recommend reading it with your favorite highlighter in hand 🙂
The next book, Sexy by Nature
, by Stefani Ruper, is a book all about empowering women. I started visiting her blog, Paleo For Women, a couple of years ago when I was curious about some hormone issues. What woman doesn't want to understand her body? Well I really loved how she presented information and that flows over into her book. As I worked my way throughStefani's book, it reminded me how important it is to continually educate ourselves on female health (we are dynamic!). She teaches you how to stop worrying and start letting nature do its thing through lifestyle changes (food, thoughts, and actions)! The book starts in chapter 1 with debunking society myths (Trailblaze chapter), then goes into how to nourish our female bodies (Nourish chapter), and finally the last 3 chapters are all about living, overcoming, and strutting 🙂 When you allow nature to work, you unveil the true woman you are meant to be. And that is sexy!
-Who would I recommend this book to? Paleo or not, this book is for ALL women. I feel like anyone (even men) will learn a great deal from this. Stefani's drive to make this an empowerment movement will have you on fire and ready to open up to others about being a woman.
The last "non-cookbook," The Paleo Approach
, written by the amazing Sarah Ballantyne of The Paleo Mom blog is one big book. It can be a little intimidating, all 432 pages, but if you have an autoimmune disease you know these diseases need that much attention to detail. A little over a year ago, I started my paleo journey because I realized I couldn't handle gluten. I cut it out and since then been healing my gut. It is hard and a long journey, but Sarah gives you a path to be on and an end (well beginning) in sight. This book includes graphics, which The Paleo Mom herself created, "Fun Facts" about chapter topics, and summaries at the end of each chapter. For me, it was a lot of scientific lingo, so I focused on the summaries then backtracked to read more in-depth on specific topics. How empowering it is to be able to heal yourself from a disease! This is an in-depth look at the inner workings of why a paleo lifestyle works and can be customized to enhance its healing powers.
-Who would I recommend this book to? I would highly recommend this book to anyone with an Autoimmune Disease. Especially if they have seen a doctor and not finding a "whole foods" approach to healing. Sarah even offers online consulting, which I think would pair perfectly with this book. I would also recommend this book to all my friends in medical school and nursing school– it would speak their language 🙂
Cookbooks
Now I am getting hungry, time to dive into the cookbooks! 
The Paleo Foodie Cookbook
, by Arsy Vartanian, is a beautiful cookbook. You can judge this book by its cover and proudly display it in your kitchen beside Danielle's book
😉 I was a little worried that it might be above my chef skills with "foodie" in the title, but most of them are very approachable for the general cook. I tried the Citrus-Braised Pork Shoulder (although I substituted a beef roast) and it was full of flavor. Perfect shredded up for salads and even on its own with a sweet potato and salad. Speaking of salad, the Tabbouleh Salad is at the top of my list to try next. With all of the fresh parsley, green onions, and other raw veggies this will be perfect when we start getting our CSA baskets (the Carmelized Onion and Beet Soup too!). Did I mention there are 120 recipes in this book? I have found in most of the recipes, that the meat is interchangeable, so don't stress if you don't have, say, a goat shoulder, focus on the method and spice usage more.
-Who would I recommend this book to? This would be a great cookbook for someone settled into their paleo lifestyle and looking to spice it up. And I am not talking about chili and taco salads, I am talking about trying out Paleo Koofteh and Baba Ghanoush.
Last one, The Ancestral Table
by Russ Crandall from the blog The Domestic Man. This is filled with beautiful photos. I felt like I was looking through a Food and Wine magazine. All of the recipes are dynamic and may not seem like traditional paleo recipes, but his thorough instructions guide you from the cutting board to dinner table. Russ has a pizza dough recipe that I have heard rave reviews about– can't wait to try it! Just a heads up, you will see rice, potatoes, and even heavy cream called for in his recipes. I personally incorporate some of these into my lifestyle, but if you don't, that is something to keep in mind before buying. I recently made a chili inspired by his Chili Con Carne, it was so flavorful– although next time I am going to take his advice and add some paleo mayo 🙂 His techniques for rice and preparing root vegetables are so simple and easy to follow, if you are looking to add more carbs to your diet, his ways are the tastiest. He even has a gorgeous birthday cake recipe at the end, who wouldn't love that for their birthday?
-Who would I recommend this book to? Well-seasoned paleo cooks will love this book. Yes, there are beginner tips and recipes in Ancestral Table, but I truly think a person that is very comfortable with their cooking skills will appreciate it the most.
I hope you enjoyed the recaps of the books and I do hope some of them make it on your shelf soon! Well that is a wrap y'all! In the mean time, come say hello on my blog Cookin' Up Life, Instagram, Facebook, and Twitter.
About Courtney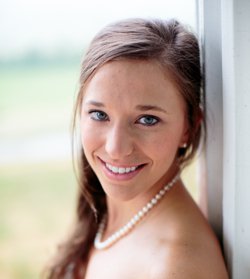 Hi y'all, I am Courtney from the blog Cookin' Up Life.  I have grown up in the south, hence the cookin' instead of cooking. I live in Tuscaloosa, AL with my wonderful husband who shares a passion for living a paleo lifestyle along side of me.  We both found paleo through CrossFit and continue to customize our lifestyles as learn more about foods and how our bodies react to them.  This year I have found that a paleo lifestyle would be necessary as some health issues arose, so I started meal planning.  I now share our seven day meal plan each week and share any tips we find that help us along our paleo journey.