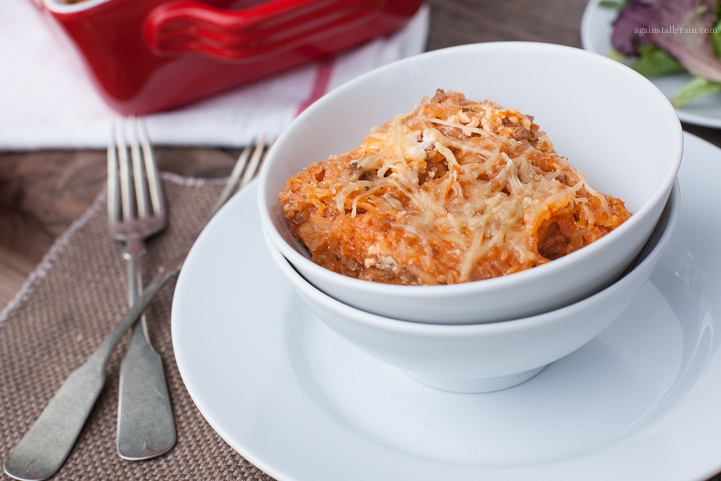 It's not all that often that I post recipes containing dairy on here anymore, but this Cheesy Baked Spaghetti Squash is gluten-free, full of cheese and it's delicious. I used to consume more cheese when I was following the SCD diet which I know a lot of my readers still are, so this one is for you. It is also for all of you who are Paleo or Primal and occasionally enjoy dairy, like myself.
Dairy is something I have found I can tolerate once or twice a week and as long as it is low in lactose, such as harder cheeses and the farmer's cheese I use in this recipe. I also have a much better tolerance for raw cheeses or sheep and goat's milk cheeses. Milk and cream are still untouchable, even if fermented in yogurt or keffir, but I am ok with that and love that I can still enjoy cheese from time to time. If you are fully dairy-free, try using my nut cheese from my book as a replacement in this recipe!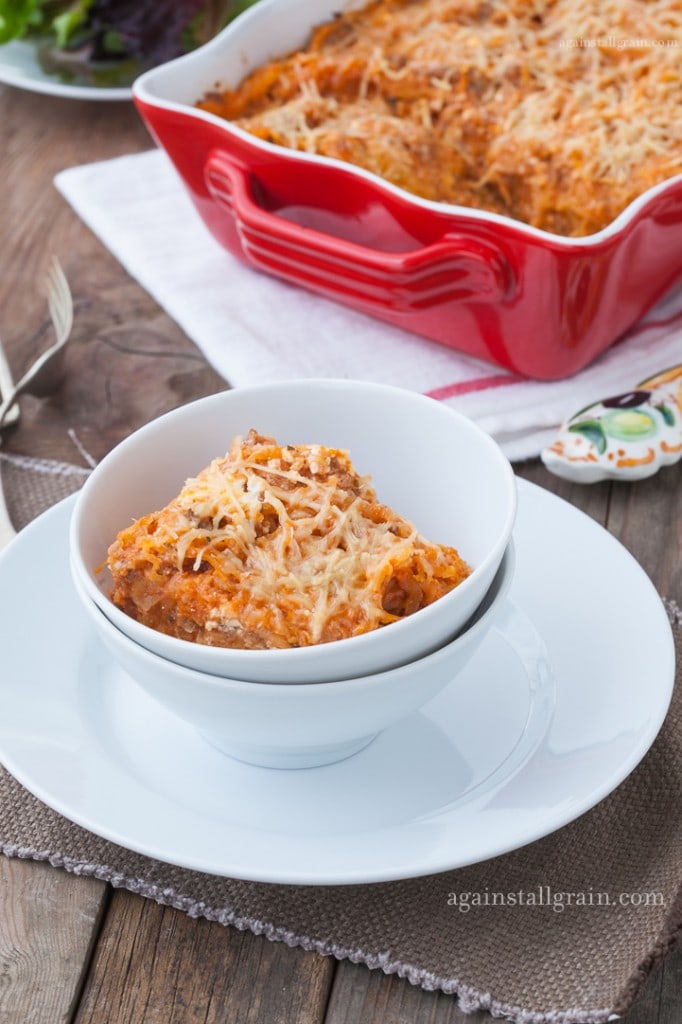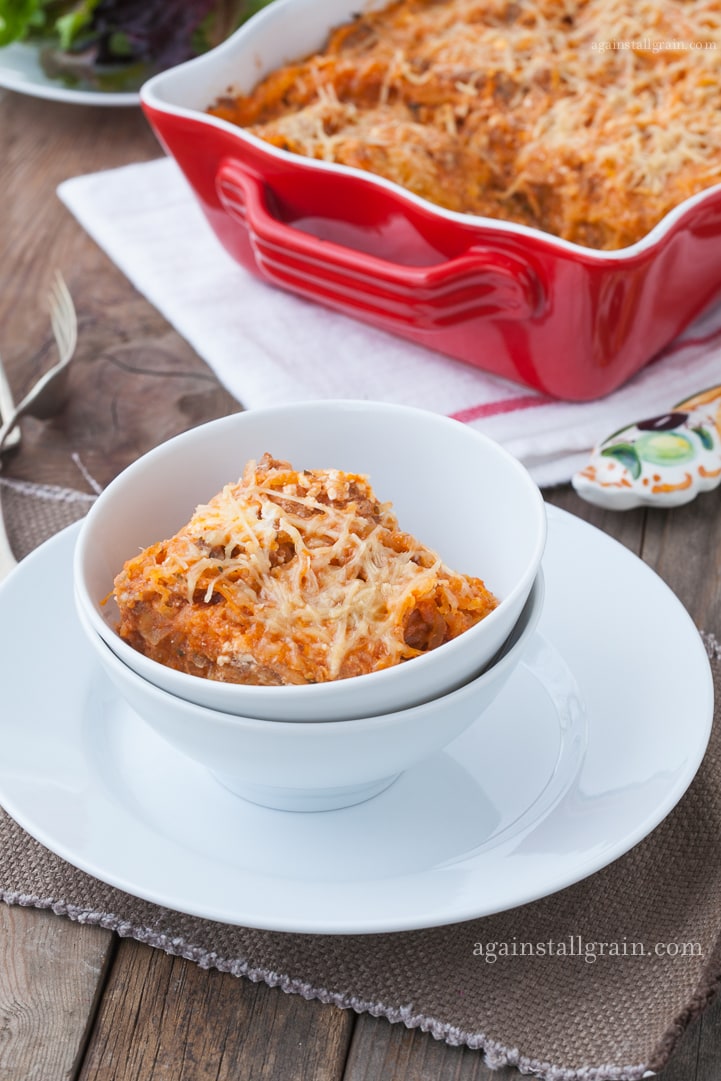 Funny enough I actually just found this post pending from the time when I was writing my cookbook. I guess time got away from me in this instance and I completely forgot to share it with you! The original recipe came from a menu planning site that I used to use before switching my diet. I altered it to fit my grain-free needs and it is the quintessential comfort dish. Plus you can prepare a second one and freeze it before baking it for a night when you are completely out of time and need something easy to pull out!