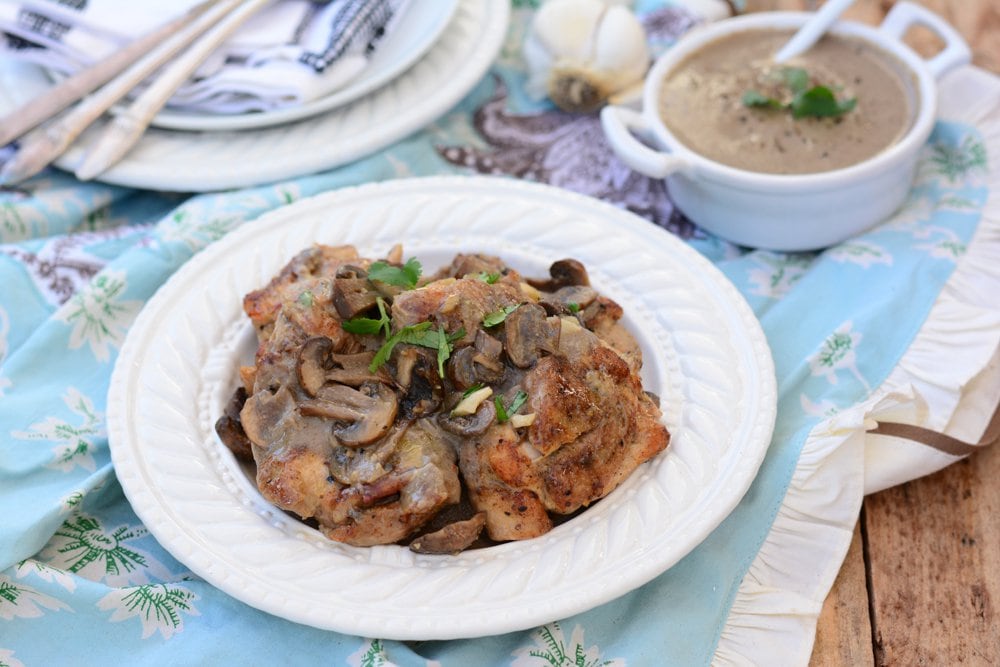 I know you guys are always looking for easy weeknight meals with minimal ingredients, so Jenny is back to share this Baked Garlic Mushroom Chicken recipe with you! It only has 5 main ingredients and is a cinch to prepare!  ~Danielle
Thank you Danielle for letting me share another one of my recipes with your readers here on Against All Grain!
I could never pass up a good chicken recipe especially one that is cooked with garlic. To me it is the most flavorful and aromatic element that makes anything and everything taste amazing.
I remember years ago, a dinner staple for me and my husband would consist of baked chicken breast pieces topped with canned cream of mushroom condensed soup, rice and some green beans on the side. Ever since switching over to eating Paleo, I've found a healthier way to recreate that to become a better dish.
The creamy and grain free garlic mushroom sauce spooned over baked chicken makes this dish a great week night comfort food that can be eaten with roasted green beans or steamed vegetables. Enjoy!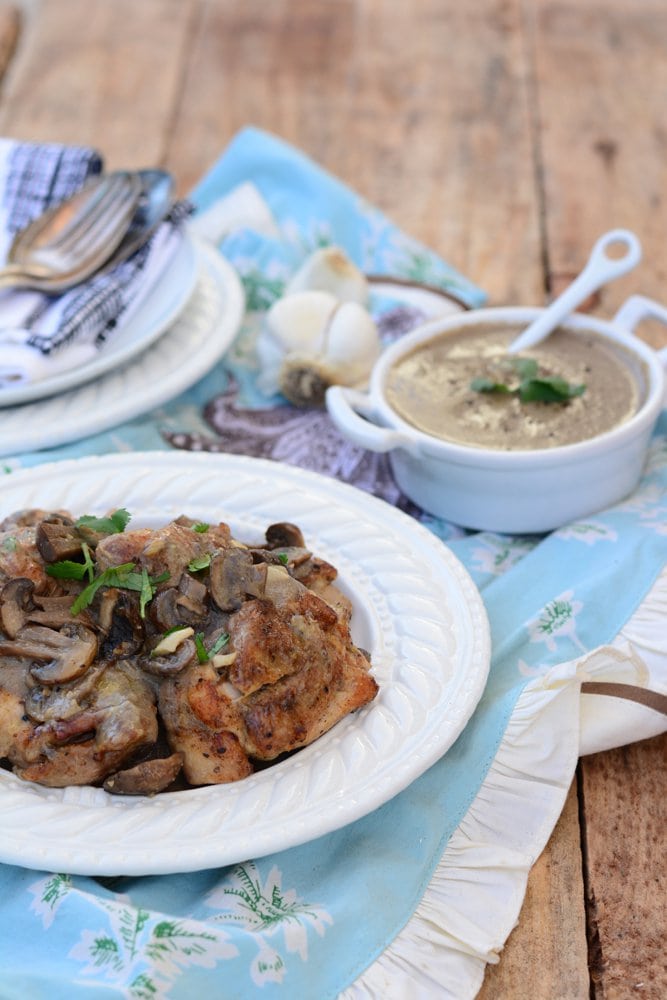 Jenny Castaneda lives in Southern California with her husband D and cat Mochi. She started a blog to share recipes with family and friends and also as a way to keep herself on track and connect with other fellow Paleo friends who have provided daily doses of inspiration and motivation along her journey towards a Paleo lifestyle. She enjoys traveling, photography, swinging kettlebells and obstacle course racing.
Connect with her on Facebook, Instagram and subscribe to her blog Paleo Foodie Kitchen to receive email notifications whenever new recipes are posted.