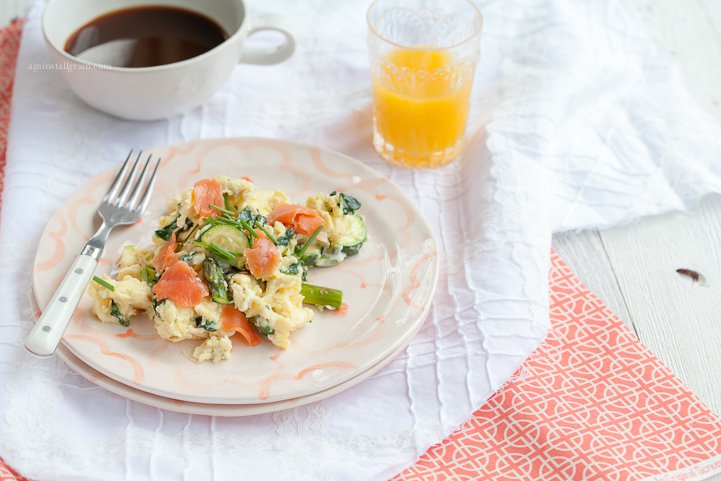 This is a breakfast recipe that I created with Valentine's Day in mind because of the bright pink hue of smoked salmon. I'm having a slight obsession with smoked salmon right now. I found a good package at Trader Joes that is wild and doesn't have any additives or preservatives and its finding it's way into all of my salads, lettuce wraps, and now eggs as of late. Smoked salmon is packed with essential protein, B vitamins, vitamin D, magnesium, selenium, and omega-3 fatty acids linked to a lower risk of heart disease, macular degeneration,  depression, and memory loss.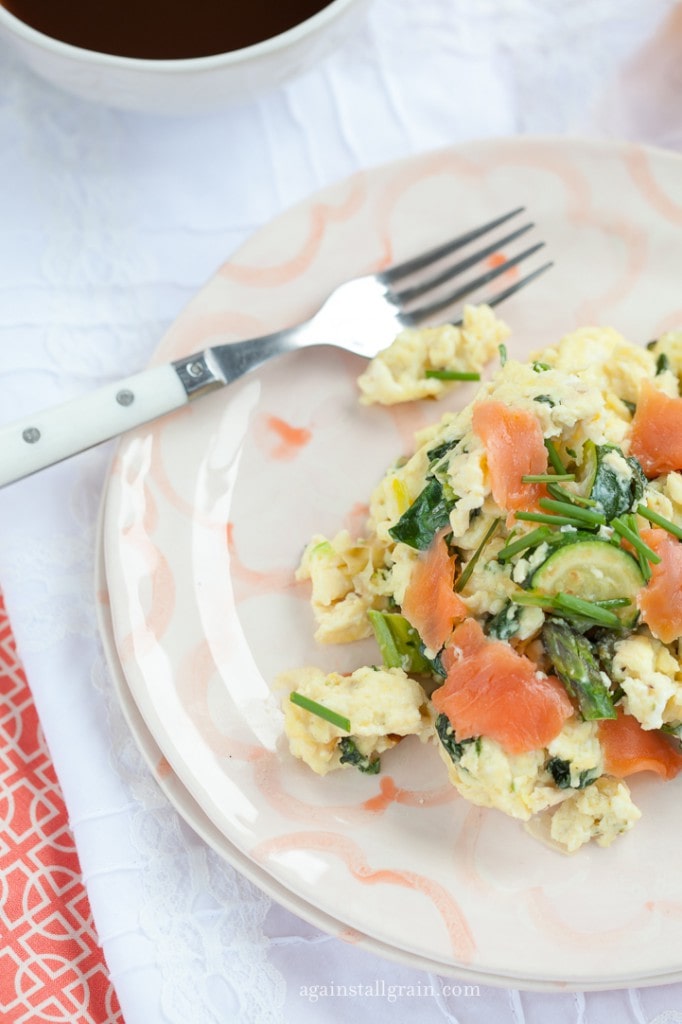 Valentine's Day is so full of treats (don't worry, I have those coming for you too!), but the meals are my favorite part. You can treat your special someone to this easy yet impressive breakfast recipe on Valentine's Day morning. It has a bunch of green spring veggies in it (since apparently it's already Spring here in CA!) asparagus, leeks, zucchini, and spinach. And chèvre to make it all creamy and velvety and compliment the strong flavor of the salmon. You could also use the nut-cheese from my book if you're dairy free.
My trick to getting fluffy eggs without using milk whisked in is to whisk them really well and add them once the pan is good and hot. Then let them sit for a a couple of seconds to start cooking before gently pushing them around with a spatula.