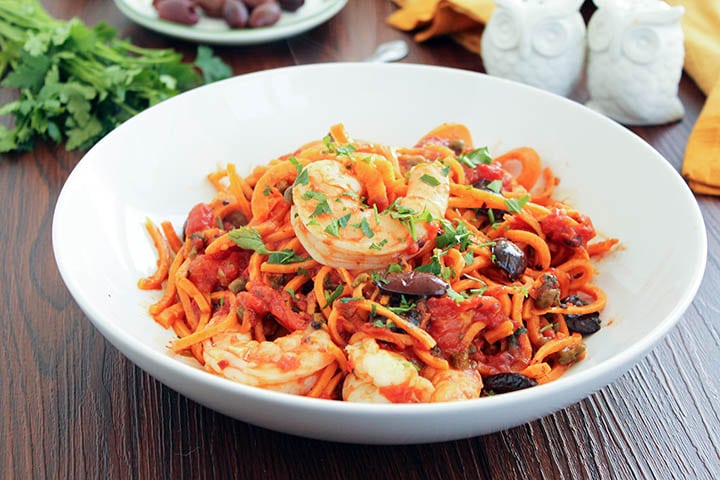 Please welcome Ali back to Against all Grain with another spiral slicer recipe! You all ask what other vegetables you can use to make noodles other than zucchini and this one is made with sweet potatoes. I love using it with celeriac and butternut squash as well! If you don't have a spirilizer, get one HERE now!!!
Otherwise, you can use a $10 julienne peeler but the noodles will not be as long. If you enjoy this recipe, make sure to head over to Ali's site Inspiralized.com for more spiralized recipes or check back here as she'll be sharing more with us each month!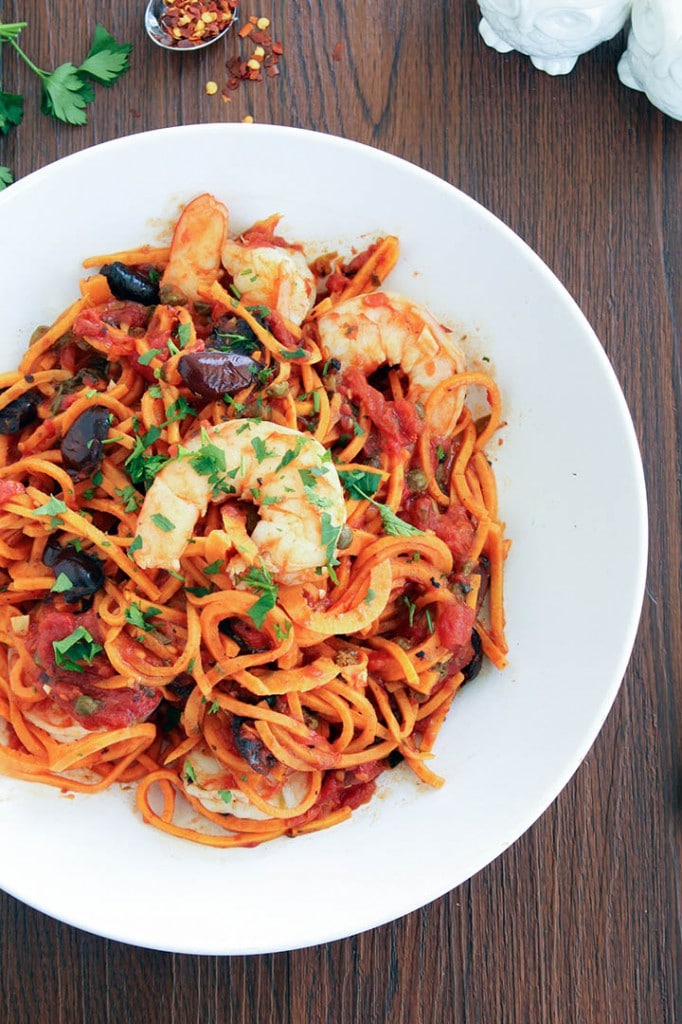 I'm glad to be back at Against All Grain sharing yet another seasonally-inspired spiralized pasta dish. This time, we're using fresh sweet potatoes as the pasta noodle!
Not only do sweet potatoes have that special sweet flavor, but they pack a hearty punch of nutrients, including Vitamin B6, Vitamin C, D, iron, magnesium and beta-carotene (Vitamin A.)
These orange noodles absorb this delicious puttanesca sauce and soften as they cook in the saucepan. The shrimp cook with the pasta sauce and result in a beautifully fragrant seafood dish. Your kitchen smells will make your mouth water!
The best part? This is an easy, one-pot dish! All of the ingredients are added to a single saucepan for an easy weeknight meal that's packed with flavor, essential nutrients and lean protein.
Grab your spiralizer and make this Shrimp Puttanesca over Sweet Potato Noodles – it's a wonderful way to enjoy one of winter's most colorful veggies.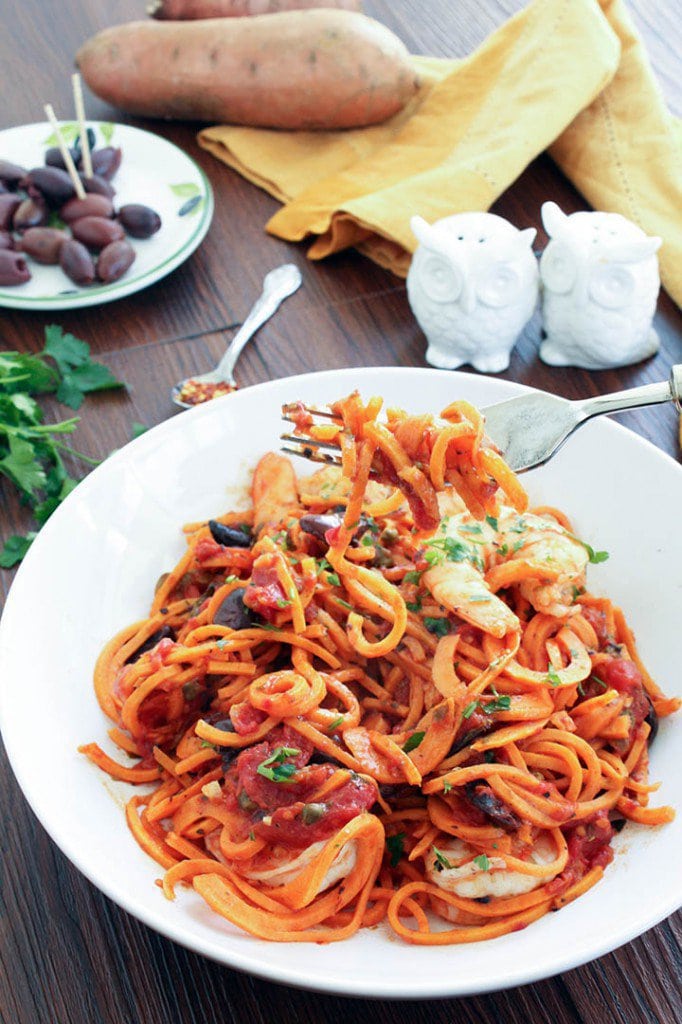 About Ali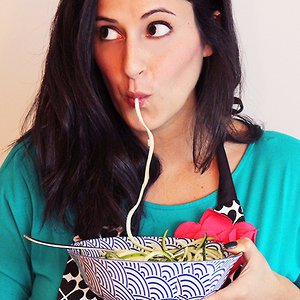 Ali Maffucci is the blogger and founder at Inspiralized.com, the first and only online resource dedicated to the spiralizer. Follow Inspiralized on Twitter, Instagram, Facebook, Pinterest and go to her Vimeo page for spiralizing video tutorials. While she doesn't live a completely grain-free or Paleo lifestyle, she understands and appreciates that spiralizing is a wonderful and accommodating option for those who do. She currently resides in Jersey City, NJ.