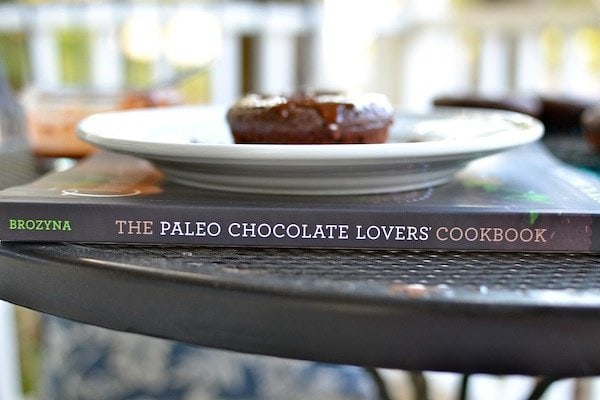 Courtney is back on the blog today with another cookbook review, but I couldn't let her get started without first personally saying how beautiful this book is. I have been running like crazy since the release of my book in August and haven't had the chance to make anything out of it, but I know Kelly and her recipes are simply luxurious. I even had the chance to try a few made directly by her when I was visiting Boulder last year. It's no secret that I am a chocolate lover, and if my book left you wanting more chocolate treats, this book may just be for you. Her photography is captivating and if I wasn't so concerned about ruining the lovely book, I would have dog-eared practically every page! Courtney did try a recipe though, so I'll turn this review over to her!
I am excited to be back sharing another cookbook review with y'all on Danielle's beautiful blog! Last time I was here, I reviewed Fermented: A Four Season Approach to Paleo Probiotic Foods
by Jill Ciciarelli and my first kombucha batch turned out so well! So where do we go from there? How about chocolate? And my goodness did Kelly Brozyna not knock my chocolate lovin' socks off with her newest cookbook, The Paleo Chocolate Lovers' Cookbook: 80 Gluten-Free Treats for Breakfast & Dessert
. I have been following her blog, The Spunky Coconut, for a while now and even saw her at PaleoFX this year (still can't believe how shy I was and missed introducing myself to some amazing bloggers!).
Kelly pulls you in with this cover photo, a beautiful cake made of crepes. I must say every post I have seen with her book, I am immediately drawn in by this gorgeous cover. The title doesn't hurt either. Chocolate lover, yes, that is me. In this book, she takes you through the history and health benefits of chocolate, throws in a store-bought chocolate bar tasting, then blows you away with chocolate recipes for every meal (yes, all three!). The entire cookbook is just mouthwatering.

Speaking of mouthwatering, I chose the chocolate doughnuts as my first recipe out of this cookbook. They were moist, cake-like yet airy, and just plain delicious. Her book includes so many tasty delights such as: Chocolate Cupcakes with Cookie Dough Frosting, Birthday Cookie Cake, Mulled Wine Poached Pears with Ganache (show stopper!), Frozen Mississippi Mud Pie, Molten Chocolate and the Best Chocolate Milk Ever (I will take endless cups of this), Strawberry Truffles (my favorite Valentine's Day treat), and even Slow-Cooked Chicken (can't wait to try this savory dish). And that was just one from each section– who knew chocolate was so versatile?
It was so interesting to look beyond the chocolate we buy in the store. Did you know that chocolate comes from a tree and produces gorgeous fruit that you crack open to find chocolate seeds covered in pulp? I was lucky enough to see these beautiful trees and even try some (truly) raw cacao nibs back in 2008 on a mission trip to Bolivia. It is also helpful that Kelly walks you through all the ingredients you will see in her recipes. This is great for items like organic raw cacao butter
and liquid vanilla stevia
. The Paleo Chocolate Lovers' Cookbook shows the versatile (and sexy!) side of chocolate, from start to finish. I look forward to gifting it for Christmas to all my chocolate loving friends. You can grab a copy of Kelly's book on Amazon or Barnes&Noble!
New and noteworthy
I couldn't help but talk a little about some other amazing books that have hit the shelves or will soon. Here are some to keep your eye out for!
– Jimmy Moore's Cholesterol Clarity: What The HDL Is Wrong With My Numbers?
I recently had my bloodwork done and when they told me my "numbers" I had no idea what was what and if they were even in the "good" range. In Cholesterol Clarity, Jimmy Moore teams up Dr. Westman to break down each of those numbers and teaches you what particular range works for you. This is another book that will help you expand your knowledge to be well-equipt to have a happy paleo lifestyle. The knowledge you will gain from this book allows you to take a personalized approach to understanding all things cholesterol. Who doesn't need that? Cholesterol Clarity is important to read because a lot of staples in the paleo diet are, at times, looked down upon with cholesterol management. So take matters into your own hands, read this, and know what is going on with your numbers.
– Tammy Credicott's Make-Ahead Paleo: Healthy Gluten-, Grain- & Dairy-Free Recipes Ready When & Where You Are
One of the top questions I get from people curious about a paleo lifestyle is how to make time to cook. Tammy Credicott's helps you manage your time so you can have a home-cooked meal even after a long day at work. How about some Paleo English Muffins, Apple Cider Chicken Thighs, or Apricot Orange Pork Chops? Sounds delicious to me! You will even find recipes for traveling and a full menu for a week with a grocery list. Make-Ahead Paleo provides an easy way to plan then enjoy your meals, which is vital in a paleo lifestyle!
– Diana Rogers's Paleo Lunches and Breakfasts On the Go: The Solution to Gluten-Free Eating All Day Long with Delicious, Easy and Portable Primal Meals
I so often breeze through meal planning in the dinner department, but when I get to lunch and breakfast I usually fall back to leftovers. Well this cookbook by Diana Rogers has me planning my dinners around my other meals now. She walks you though tasty solutions to make it easy to keep meals in a portable primal form. And if you are worried about how to pack these items (who wants to eat a meal that looks like it has been thrown around like a football?), well she has great packaging techniques for you. Chicken and Peach Firecracker Wrap, Roast Beef and Tomato Wrap with Ginger Sauce, Chicken Salad with Fennel and Cranberries– just to name a few of the options you need in your life!
– Catherine McCord's Weelicious Lunches: Think Outside the Lunch Box with More Than 160 Happier Meals
While this book isn't paleo or grain-free, Catherine McCord puts the cool back into carrying your own lunch and can provide fresh creativity for packing school lunches! Even though I don't have kids, I couldn't agree more with lunch being a tough meal to fix. Typically you are making it the night before or the morning of and Weelicious Lunches has your back with creative-portable goodies! Check this one out and pack your lunchbox the Weelicious way.
– Melissa Joulwan's Well Fed 2: More Paleo Recipes for People Who Love to Eat
I first heard about Melissa through her first book Well Fed
when my Crossfit box was doing a Whole30 challenge. Well Fed 2 delivers 115 recipes (no repeats from book one!), all Whole30 approved, and full of flavor. Need help with food prep? Well she has you covered with wonderful ideas and even a quick way to spice up your dish with a "Hot Plate" how-to. She promises that even though we feed ourselves roughly 28 times a week, these recipes will keep you away from boredom and surrounded by tastiness. And with recipes like Meatza Pie and Fried Apples with Bacon and Pecans, you will find yourself looking forward to meal time!
Well that is a wrap y'all! In the mean time, come say hello on my blog Cookin' Up Life, Instagram, Facebook, and Twitter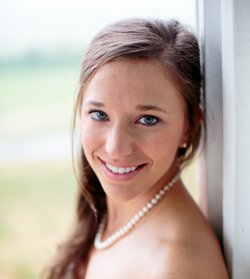 Hi y'all, I am Courtney from the blog Cookin' Up Life.  I have grown up in the south, hence the cookin' instead of cooking. I live in Tuscaloosa, AL with my wonderful husband who shares a passion for living a paleo lifestyle along side of me.  We both found paleo through CrossFit and continue to customize our lifestyles as learn more about foods and how our bodies react to them.  This year I have found that a paleo lifestyle would be necessary as some health issues arose, so I started meal planning.  I now share our seven day meal plan each week and share any tips we find that help us along our paleo journey.