The cover for my book is now ready for it's big reveal and is available for PRE-ORDER on Amazon!! If you pre-order now, you will be guaranteed the lowest rate that Amazon offers on the book when the ship date comes. They lower the price as the number of orders increases. Plus you'll get it on your doorstep before most bookstores have it on their shelves!
With that, here's the cover to the first ever Against All Grain cookbook. It is so surreal seeing it for the first time and I'm so excited to share it with all of you!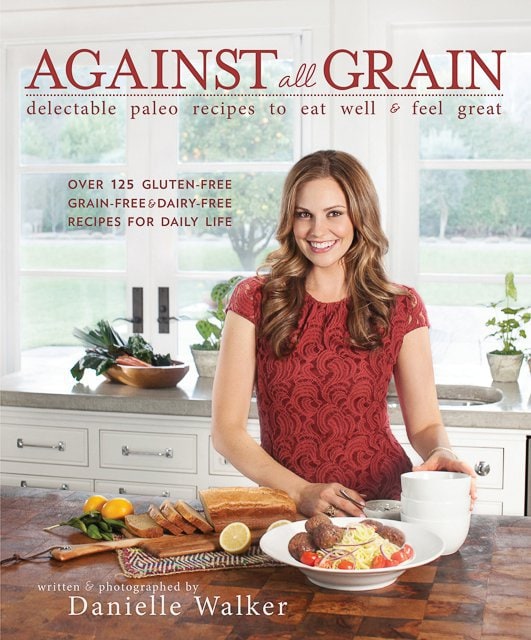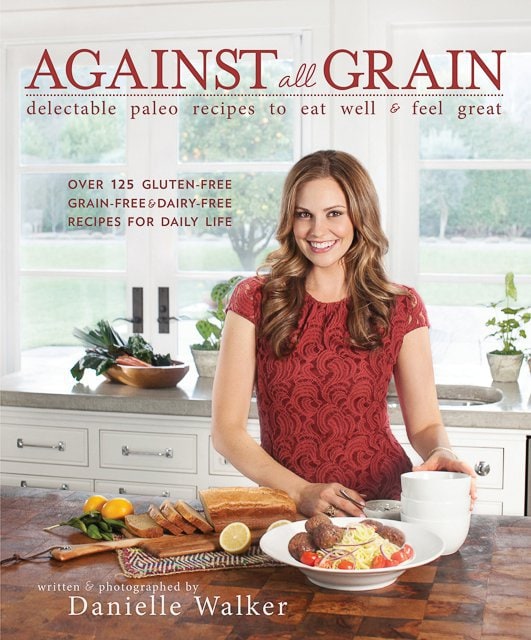 With that HUGE announcement, I have an even BIGGER announcement!!
Did you notice the "Release Date" listed on the Amazon pre-order page?
I've been keeping a MASSIVE secret from you. Tons of you keep writing and asking "when is your book available?" and I have purposefully been ignoring you! About 2 weeks ago, my publisher and I decided to move my release date earlier to July 30th (instead of November!!!). I was a bit ahead of schedule and we felt that it would be beneficial to release it sooner and get it into your hands and kitchen's quicker!! I know you've all been dying to get your hands on it with all of my teaser photos so I'm trying to expedite the process for you.
Now when we discussed moving it up, I did not in my wildest dreams expect them to tell me my new deadline would be March 1st. March 1st…. 3 months earlier than my initial deadline that I had calendared and paced myself for. If you've been wondering why it looks like I've been living/breathing/sleeping in my kitchen due to all of the Instagram photos I keep posting, that's because I HAVE!! I'm finishing photographing the last straggling recipes this week and then am going to live at the local coffee shop writing until February 28th to get this little baby off to the publisher for editing.
Yes, I'm crazy. That's the thought that keeps going through my head as I frantically shoot 5 recipes a day and am having mommy guilt for getting care for Asher every day for the next few weeks. But it is all worth it in the end and I'm excited to have the pressure relieved 3 months earlier and get to breathe on March 1st rather than June 1st. Plus I was getting SO impatient about seeing and holding the finished product in my hands, so the "instant" gratification was just too tempting!
So now you can pre-order the book and not have to wait until November to order it. It will be on your doorstep July 30th! You've seen the cover and now I can't wait to share the innards with you!!