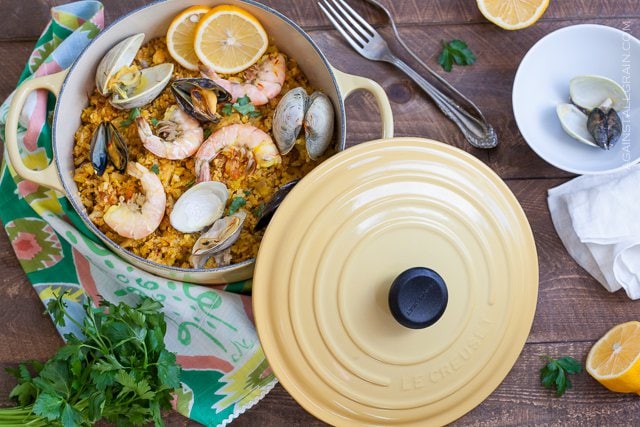 I am so thrilled to have won the Homie's Award on Apartment Therapy's theKitchn, but as thankful as I am for all of your votes, I feel badly that you didn't get anything in return! So when Williams-Sonoma and Le Cresuet approached me and asked if I would participate in their photography contest where I would need my readers votes to win, I hestitated, wondering if I would want to ask you all to go and vote for me again.
Then they told me that if I won, I got to offer a 5-piece set of the newest gorgeous Quince colored cookware from Le Cresuet sold exclusively at Williams-Sonoma. I was in! Despite being incredibly busy with an encroaching book deadline, I got right to work and created the recipe, styled, photographed, and edited so I could try to give you a chance to win this gorgeous set!
I submitted my photo, but now it is in your hands.
I am up against some talented photographers, but I am the only Paleo/Grain-free blog participating, so now is your chance to not only vote and increase my chances of being able to offer this awesome giveaway to you all, but also to give Paleo more national recognition!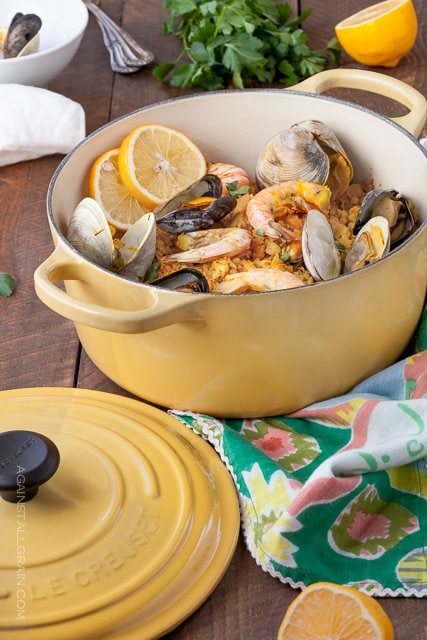 How To Vote
All you have to do to vote is click "like" on my photo on the Williams-Sonoma Pinterest Board HERE. If you re-pin that will help as well to garner more attention to the photo, but is not necessary. The contest ends on March 4th and if I win, I will start my giveaway of the pots on March 5th. PLUS I'll give away 5 $100 gift cards to Tropical Traditions!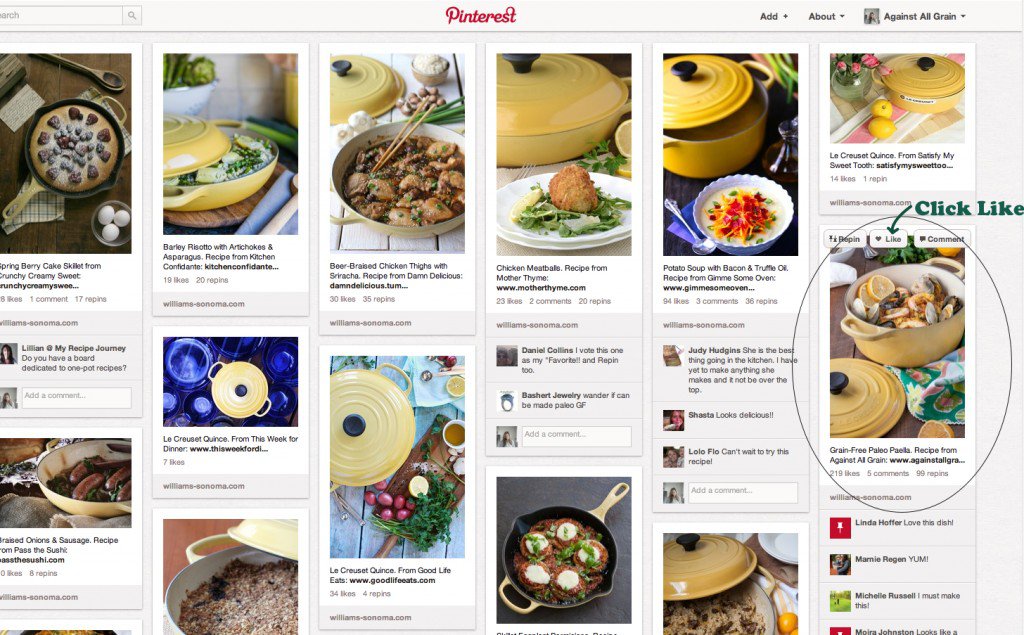 Here's some more photos that didn't quite make the cut! Featured is my Paleo Paella which you can find the recipe for here.