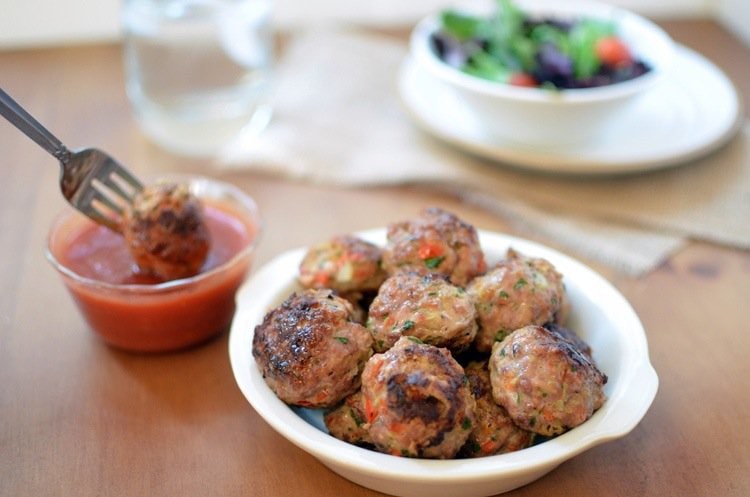 With my new cookbook well under way and keeping me very busy, I've lined up some fellow bloggers to do guest posts for me every Saturday. My autoimmune condition is heavily fueled by stress, so in an effort to stay healthy, these friends will help relieve some of the stress and keep recipes still coming your way! I am excited to introduce Tammy from the Healthy Gluten Free Life. I first heard of Tammy's blog when our mutual publisher sent me both of her cookbooks and have been following her site and her husband's magazine "Paleo" ever since. I asked her to come guest post for me so I could introduce her to you all and she could share one of her delicious recipes with you. Please welcome Tammy to Against All Grain!
Hello! My name is Tammy. I'm a lazy cook. I like quick, healthy meals that taste like I spent hours in the kitchen, but I despise excessive prep-work and frown upon piles of after dinner dishes. Surprisingly, I cook for a living! I'm a recipe developer and cookbook author, but I have to balance this work with our family-of-four life, food allergies for all, ADD & celiac husband, ADD daughter, plus the typical hectic day-to-day life of hearing "mom?" or "honey?" typically followed by a question involving food. My sanity is saved, usually, because of time saving kitchen habits and an arsenal of delicious, flavor-packed, but FAST, dinners.
One of my family's favorite week-night meals (which also make great leftover lunches for the kiddos) is meatballs. We have a small go-to list of spices and sauces we use for variety, but today I wanted to share our top pick…Baked Turkey Meatballs with Sweet-N-Sour Dipping Sauce! The best thing about these little beauties, besides the amazing flavors, is that you get to bake them on parchment lined baking sheets, which prevents the splattered mess that typically occurs when you cook meatballs on the stovetop. I also love baking them because while they're in the oven, I'm freed up to make the sauce and sides to accompany the meatballs, speeding dinner to the table in no time! Excuse me while I do a little happy dance!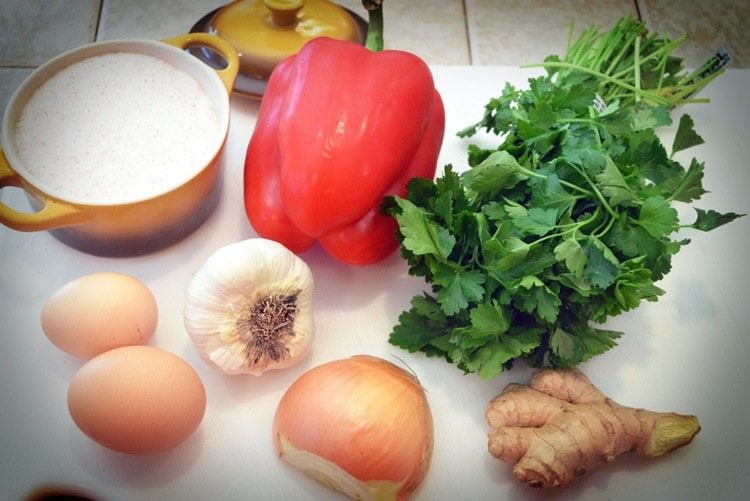 This recipe makes about 32, 1-1/2″ – 2″ meatballs, which is enough to feed our family of 4. If I want leftovers, I typically add another half batch to the recipe.
Since I am the worst meatball roller of all time (I'm lazy, did I mention that?) I like to use a small scoop for the job and then finish rounding it with my hands before plopping it onto the parchment. Somehow though, my meatballs always look a little deflated, with at least one flat side. No worries though, they still taste great, and the flat side ensures they don't roll off the plate! Always look at the bright side, right?
I hope you enjoy them as much as we do!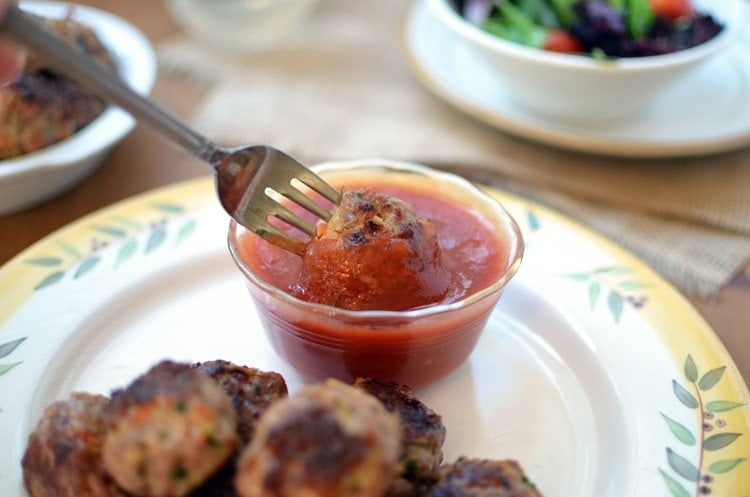 About Tammy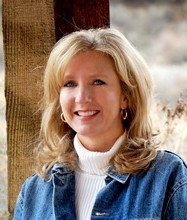 Tammy Credicott is a current recipe developer, blogger, and author of The Healthy Gluten Free Life. Tammy and her husband owned the successful gluten-free bakery, The Celiac Maniac, before they were inspired by the paleo lifestyle to transform their health and create the wildly popular Paleo Magazine, the only print magazine dedicated to the paleo lifestyle and ancestral health. Tammy has a passion for understanding health and wellness as it relates to nutrition and has used this knowledge to help her family overcome health issues such as celiac, food allergies and ADD. Check out her newest best-selling book Paleo Indulgences.