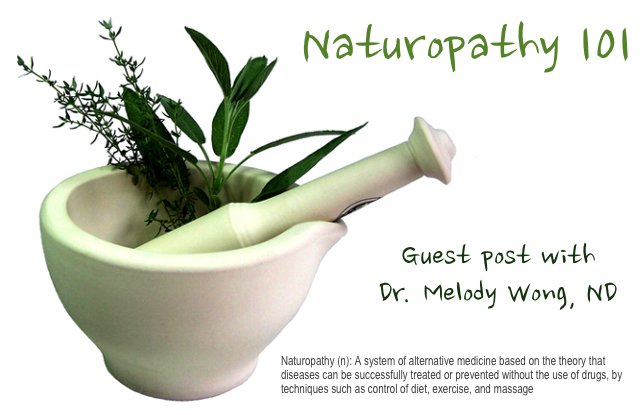 Today is the big Iron Man World Championship in Kona, and since I will be busy working with More Than Sport for the day, I've asked my Naturopath, Dr. Melody Wong to come on and introduce herself and naturopathy to you all today.
If you've been following my blog for a while, you know that I have an extremely severe case of Ulcerative Colitis. So severe that over a half dozen Gastroenterologists in the San Francisco area say it's one of the worst cases they have ever seen. I've been hospitalized numerous times each year since 2005 and have repeatedly been admitted due to morbidly low hemoglobin levels, to the point of needing multiple blood transfusions to revive me.  Eliminating grains, processed sugars, legumes, and most dairy greatly improved my symptoms and is what helps keep me in remission, but my body was in such bad shape when I started seeing Dr. Wong that she had to do a lot of work in order to get me back to a healthy state. She'll tell you more about the process I went through to heal my gut in a later post, but first, we want to get you acquainted with Naturopathy and it's benefits. Please welcome Dr. Wong to Against All Grain and feel free to leave your questions in the comments section as we will be having a Q&A with her next month.
Naturopathy 101
I am a Naturopathic Doctor.  You're probably asking "What is that?."  Lawyers, engineers, or doctors would never be asked that question.  But I often get blank stares and questions on what I do.  So, I am here to share with you what Naturopathy is and how much it has to offer.  I believe that Naturopathy has more to offer compared to conventional medicine and other holistic practices.
Naturopathy is the practice of Natural Medicine.  It's a collaboration of many holistic remedies and modalities such as lifestyle/diet modifications, nutrition, homeopathy, herbal medicine, cranial sacral therapy, acupressure therapy to name a few.  What separates Naturopathy from other health services is that it doesn't merely treat the symptoms, but ultimately finds the cause of the symptoms in order to remove it and restore the body back to health.

While a Naturopathic Doctor treats many of the same conditions that a Medical Doctor does, I most commonly see patients with food and environmental allergies, gastrointestinal discomfort, fatigue, hormonal imbalances, asthma and eczema.
Gastrointestinal discomfort is one of the most common symptoms I see in my practice.  I started out as a general family practitioner, but gradually evolved to seeing most ailments involving a disturbed gastrointestinal system.  Currently, most of my patients have IBS (irritable bowel syndrome) or IBD (inflammatory bowel disease such as ulcerative colitis and Crohn's).  I realized that living in a fast pace metropolis creates extreme amounts of stress and anxiety, which eventually leads to a nervous stomach.  In addition, our society is overexposed to common food allergens such as dairy, wheat, corn, and eggs, leading to a disturbed gastrointestinal tract.
A typical Naturopathic consult is about an hour to two hours long.  During the first comprehensive visit, the Naturopathic Doctor takes a thorough history, a physical exam, and discusses treatment plans with the patient.  Additional procedures may include further lab tests to fill in the missing pieces of the puzzle, suggestions to lifestyle modifications and recommendations of supplements to begin the health restoration process.  Follow up visits are usually one month later, then 3 -6 months thereafter to re-evaluate and fine tune treatment protocols.
There are 3 types of patients I treat. The first type of patient seeks Naturopathic care as their last resort.  Usually, they have visited all sorts of practitioners and Naturopathy is their last hope.  The second group of patients has had negative experiences with conventional medicine so they decide to choose an alternate route of healthcare.  And lastly, those who choose Naturopathic care due to early exposure and familiarity with Naturopathy.
The best way to find out if Naturopathic care is right for you is to call to talk to the doctor.  Most Naturopathic Doctors, like myself, would like to educate new patients on Naturopathy and I offer a free 15-minute phone consult.  I highly suggest taking advantage of this because it's a time to ask questions and see if this best fits you.
So now that you've been introduced to the world of Naturopathy you are probably wondering what you can do to get started on the road to gut health. I will address the details of gastrointestinal conditions, symptoms, lab tests, and treatments on my next posting, 'Everything leads back to the GUT'.  Stay tuned.
Want to know more? You can read about the benefits of Naturopathy on the American Assoication of Naturopathic Physicians website and also search for Doctors in your area.
About Dr. Wong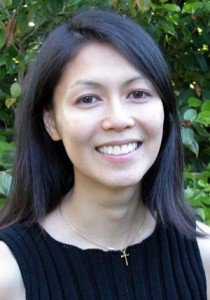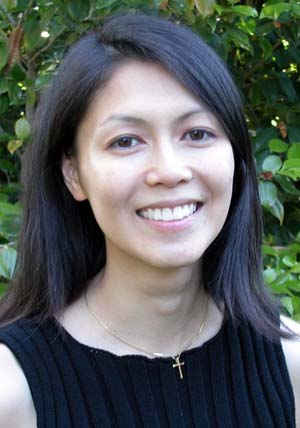 Upon graduating from the renowned Naturopathic Medical School, Bastyr University, I returned to California and have been in practice for ten years. I believe the body has an innate ability to heal itself with the proper natural guidance.  Most common conditions I treat in my practice are food and environmental allergies, gastrointestinal symptoms, fatigue, hormonal imbalances, and asthma/ eczema in pediatrics.  Please refer to my website, www.banmc.com, for more information.