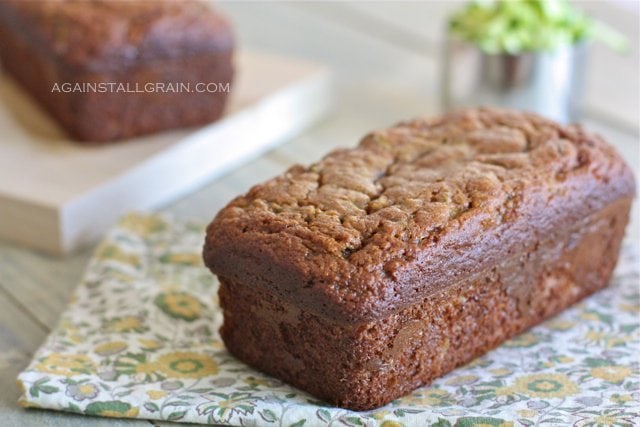 A Paleo, Gluten-Free & Grain-Free Almond Flour Zucchini Bread
This Almond Flour Zucchini Bread ranks high on the list of the things I love to bake! I use WellBee, a  superfine blanched almond flour. It's like no other for baking and makes this zucchini bread incredible! It's finer than any other one I've tried and works wonders in baked goods. You may not think the type of almond flour you use matters, but you will notice a huge difference once you try it. Your bread will rise better and you will no longer have slightly soggy muffins. The consistency is the closest to white flour grain-free can get! 
A loaf does not last long in my house when I make it. It can be toasted and served with some yummy jam spread on it, enhanced with some chocolate chips, or simply snacked on throughout the day. There's no wrong way to enjoy it!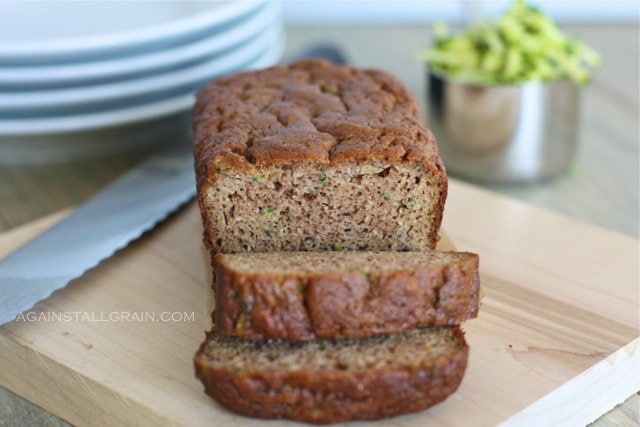 Shop this Recipe!