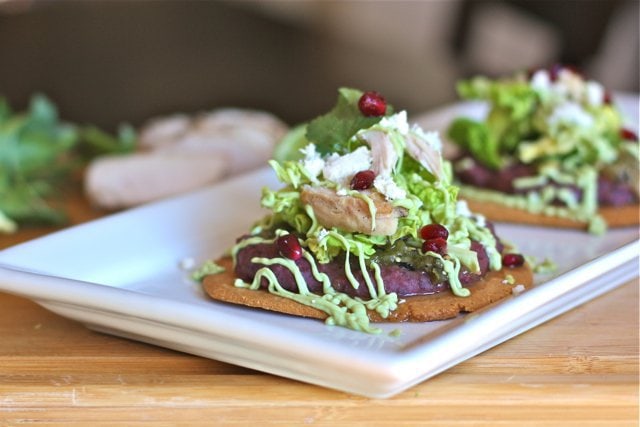 This has been a recipe very long in the making. I had about 10 failed attempts at the tostada shell, as you may have seen from the photo I posted on Facebook about a month ago. Making a tostada without corn, wheat, or rice is no easy feat!

First, I tried simply frying my grain-free tortillas that I usually use in my enchilada dish. They came out brittle and frying them really brought out the coconut flavor and made them a little chalky. So those went in the trash.
I tried coconut flour vs almond flour, baking soda vs baking powder, full eggs vs egg whites, frying vs baking, cheese in the dough, flax seeds, and a slew of seasonings. Nothing was good enough. They either crumbled into almond sand at the lightest touch, or were hard as a rock.
After almost giving up and deciding that grain-free tostadas just weren't possible, I realized that my perfect tostada shell recipe was actually right under my nose. I ended up taking my Rosemary-Raisin Cracker recipe as my base recipe and tweaked a few things to make it work for Mexican food.
They're strong, they're crunchy, and they perfectly compliment my favorite tostada recipe.
You can fry or bake them, your choice. I like them both ways but they aren't created equal. Frying them gives them a little more strength, but oddly not as much crunch. Baking them is obviously slightly healthier, but they are a tiny bit more brittle and actually have more crunch.
Either way, no forks are required. My kind of tostada!
You really can put anything you'd like on top of these, but I urge you to try this recipe. I know cranberry black beans sound a little odd, but I had them at my favorite restaurant Sideboard and have loved them ever since. They compliment the citrus from the lime in the dish and really add another level of flavor that you don't usually get from black beans.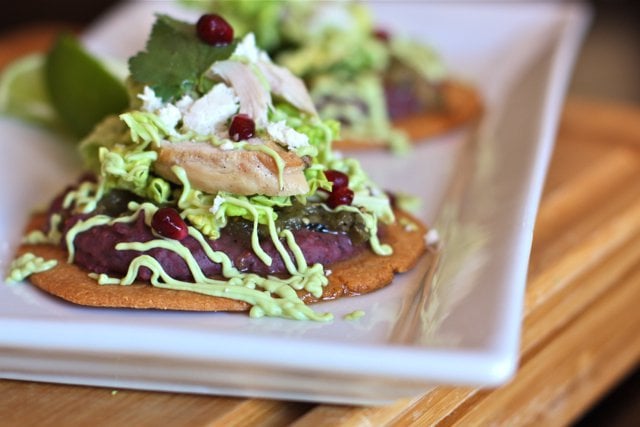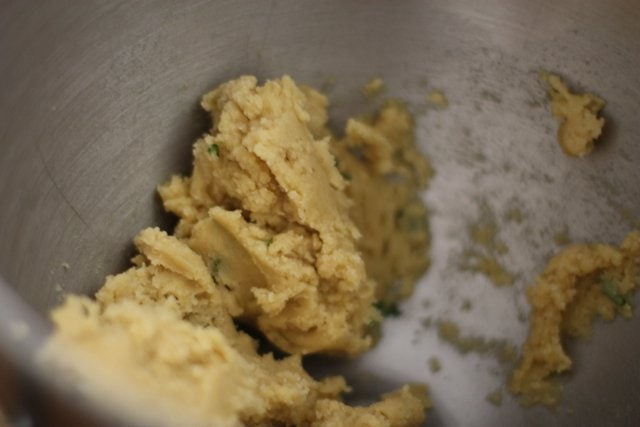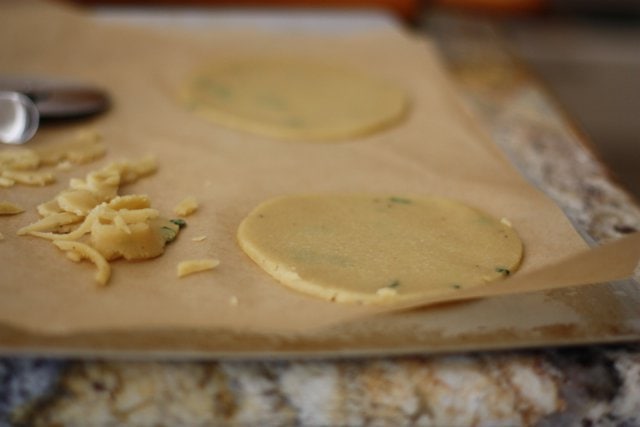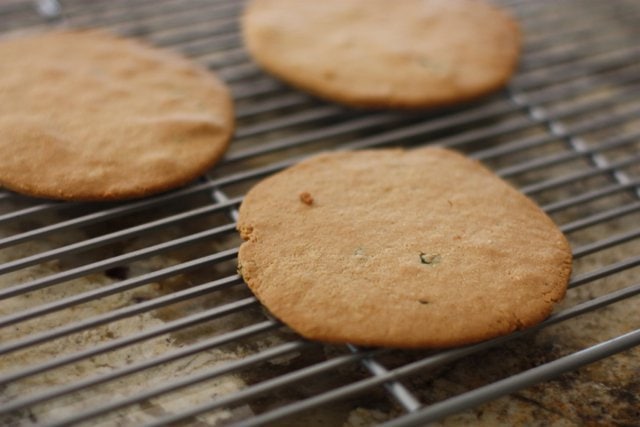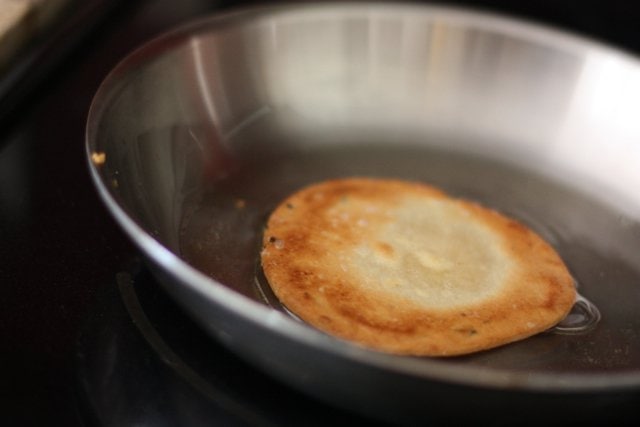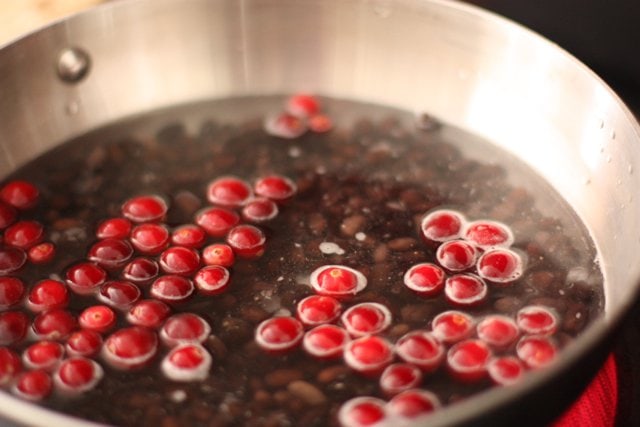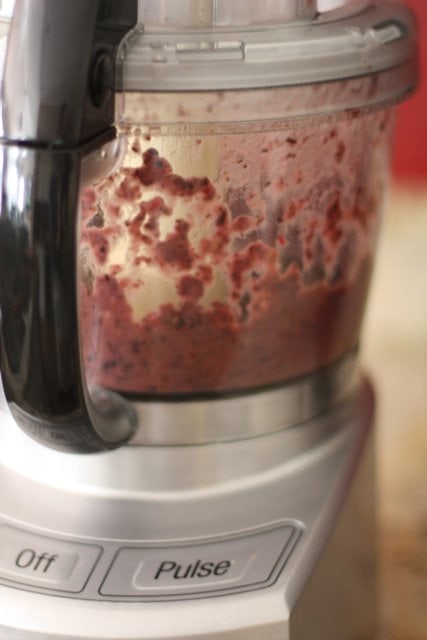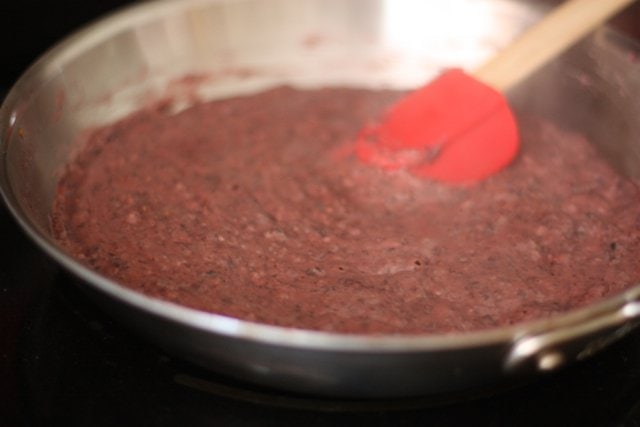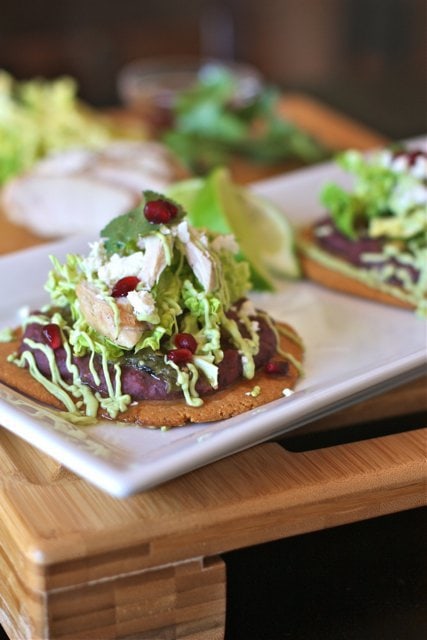 Shared this week on Whole Foods Wednesday