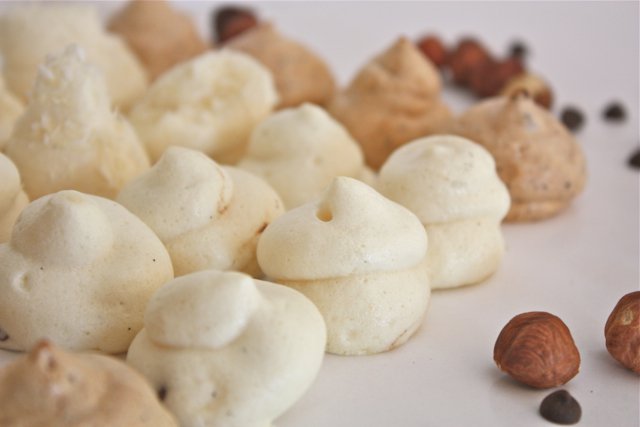 I made this banana cream pie twice in one week, and with 5 egg yolks in each, I was left with a huge container of whites just waiting to be used. So, as the saying goes: When life gives you egg whites…make meringue cookies?
It has been meringue madness in my kitchen. I had so many different ideas for flavors and am such an indecisive person, so I made them all! I actually have two more flavors for you, but they're my favorite so I'm saving them for another post. Here, you will find:
Chocolate Hazelnut, Chocolate Chip, and Vanilla Coconut

There's a flavor for any taste and any diet, and they're as little as 10 calories per cookie which you really can't beat. These cookies are SCD and Paleo legal and use honey instead of the mounds of white table sugar that normal meringues use.

I tried them in both the oven and the dehydrator, and much to my surprise, they were actually better from the dehydrator! They stayed fresh longer and had a better crunch to them. Not to mention how nice it was to not have my oven tied up for hours and the freedom to leave the house while they dried!
I'll give you the base recipe here and you can choose your add-ins which I'll list towards the bottom. Which ever way you go, you can rest assured that you will be biting into a little cloud of heaven that will melt in your mouth.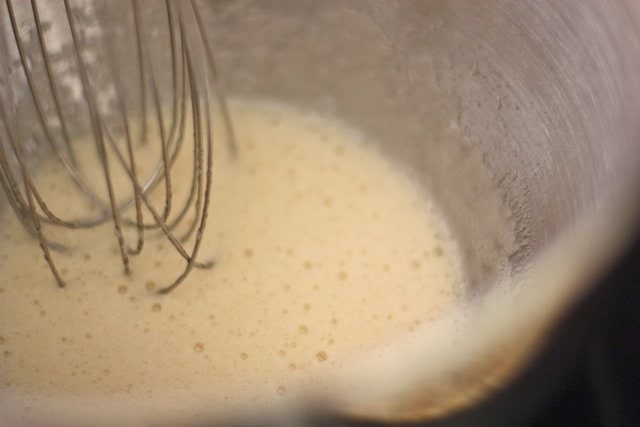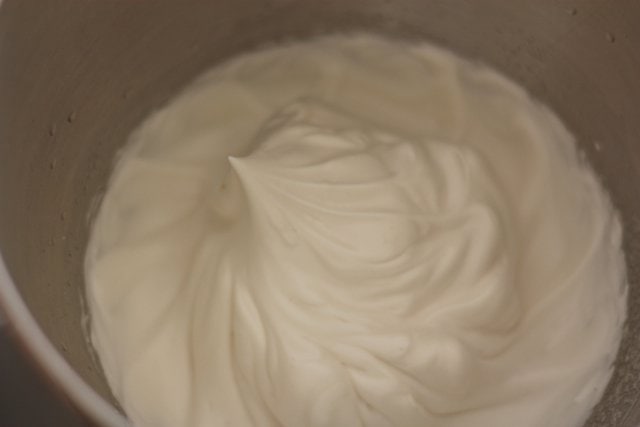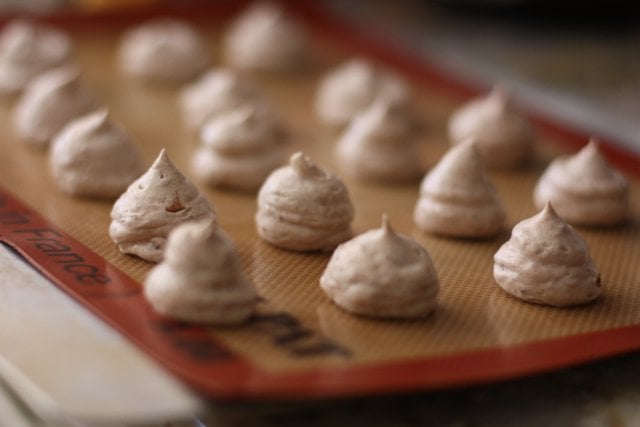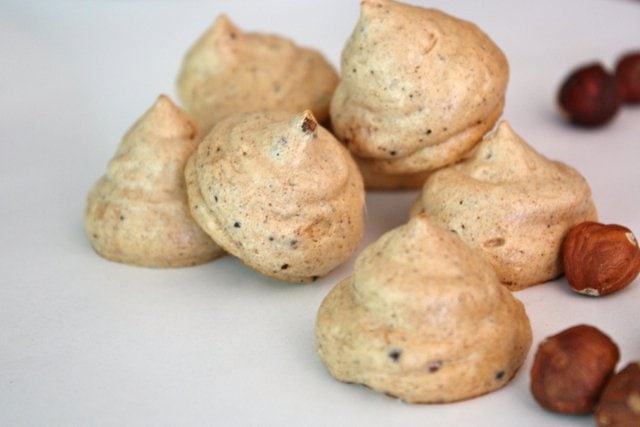 Chocolate Hazelnut Meringue Cookies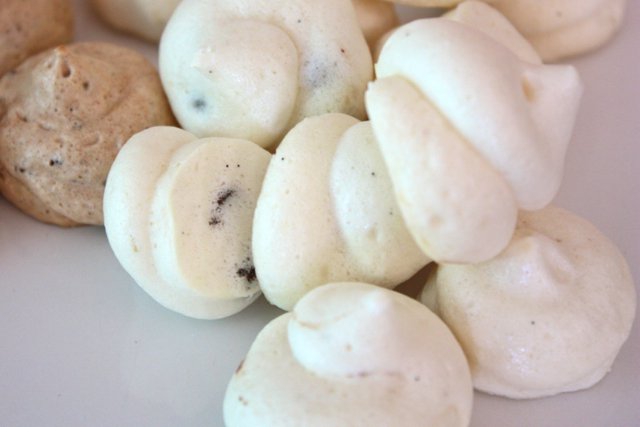 Chocolate Chip Meringue Cookies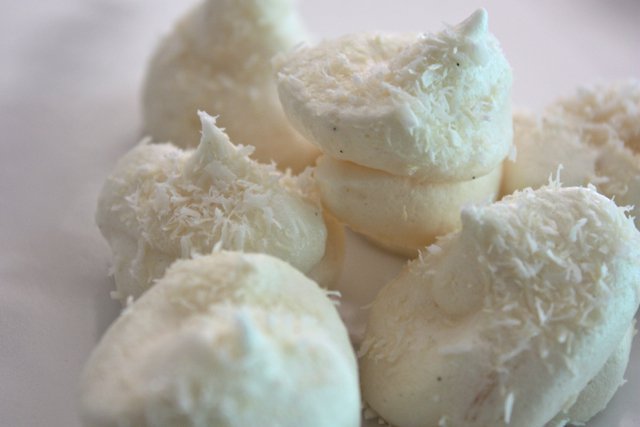 Vanilla Coconut Meringue Cookies
Sharing this week with Cybele over at Allergy Friendly Friday