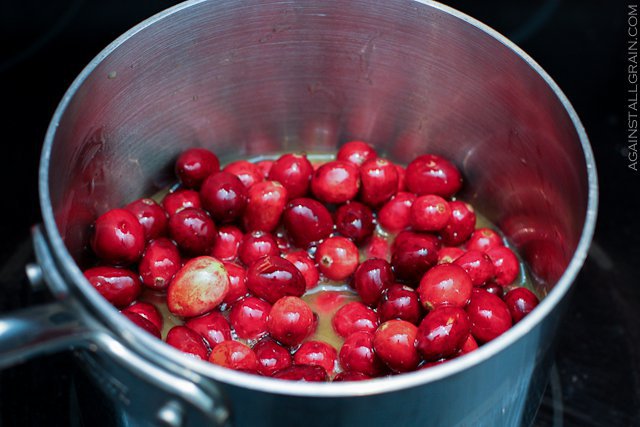 I don't know about you, but I grew up on the canned variety of this holiday favorite. I actually never liked it and skipped over the jelly like substance at every Thanksgiving.
Now that I've made it homemade and know what I am eating is not full of refined sugar, I've grown to love it with my turkey and stuffing! 
Happy Thanksgiving everyone!