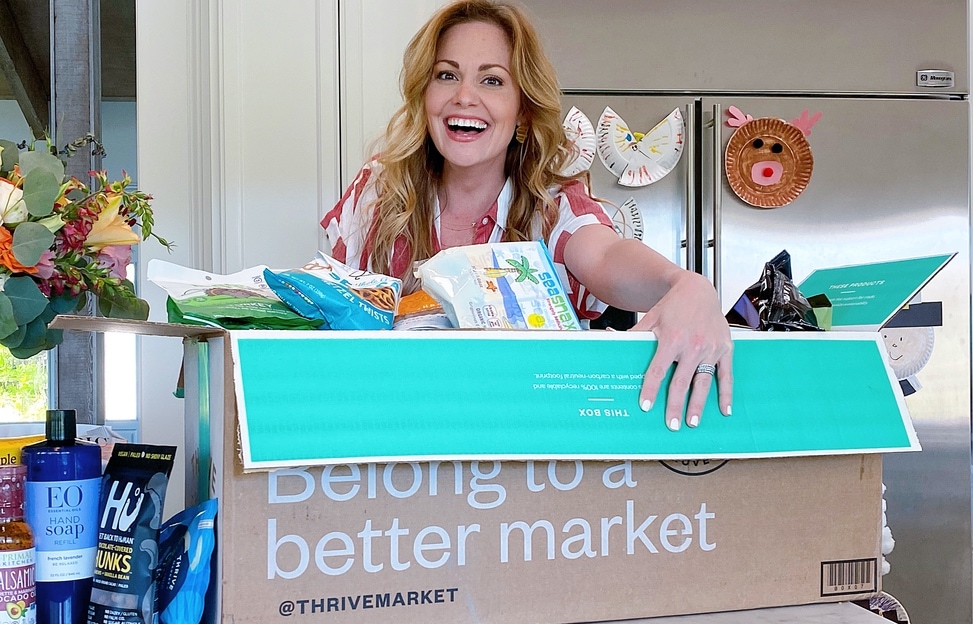 This post is in partnership with Thrive Market. All opinions are my own, and I only work with companies that I organically use, love, and trust in my own home. I was compensated to review their products, but all purchases are our own.
I remember visiting Thrive Market when they were a start-up in a small office in Santa Monica with all of their products on wire shelving in a makeshift warehouse. I met the founders and heard more about why they started the business they were trying to grow and immediately became a supporter. There was nothing like it yet, and it promised to make the foods we all needed in the paleo and gluten-free world more accessible and more affordable. I couldn't wait to tell you all about it, and they've been a trusted partner of mine now for nearly 5 years.  I loved their mission and values back then, and have grown to love them more and more over the years as they've expanded their product offerings in an effort to serve our healthy-eating community.
I think we all have had that random thought late at night that goes something like this, "Ah! I can't forget to get almond flour at the store tomorrow so that I can bake those cookies!"
It happens at the most inconvenient times, and more often than not- it isn't a thought that's remembered when we need it. Enter, Online Grocery Shopping with Thrive Market. You don't need a list for Thrive Market, you can order whatever you want whenever you want. And my favorite part is there's no wandering around the aisles looking for the gluten-free section or reading labels to find out if there's grains or dairy, because the categorization feature on Thrive's website does all the work for you. Just check the box for "organic," "paleo," or "gluten-free," or even as nuanced as "ethically sourced" or "sustainably  farmed" and the site will filter out anything that doesn't apply.
The website is so easy to navigate and makes doing bulk orders really seamless. But now that I have the Thrive App, I don't even have to be at my computer when I order. I just add things to my cart in the app as I think of them, and then hit order once I've filled enough to warrant a box being shipped (which happens often and quickly in my home and test kitchen!).It's so easy, and so practical for literally anyone who makes trips to the grocery store.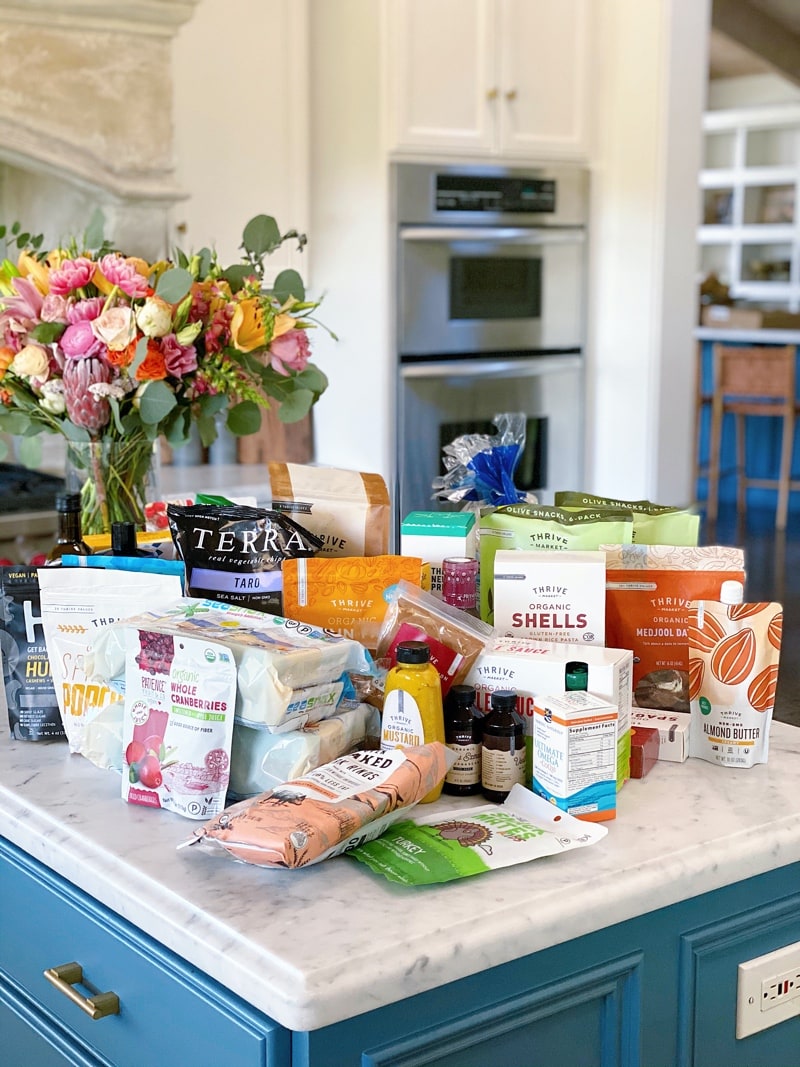 I choose to get all of my staples, snacks, and even wine from Thrive because the price point is unmatched, in my opinion. I'm usually able to find our staples at 20-30% less than I find them in the grocery stores. They have actually developed a line of grocery-goods of their own, which is an amazing way to keep costs low. Their ingredients work really well in my recipes, and I trust the way they are manufactured. If you're looking for name brands, then you're also covered. They carry almost all of my favorites like The New Primal, Siete, Hu Kitchen, and Primal Kitchen.
If you follow me on Instagram, then you know I also regularly purchase their wine. It is fantastic. They have tabs to specify whether you want your wine to be organic, pesticide-free, free from added sugars, and even whether their farming practices are biodynamic. Ryan and I are both more into red wines than white (besides an occasional glass of Rosé on a hot summer day), and have tried about a dozen of the clean wines curated on the website. Our favorites are the Domaine Santa Duc Côtes du Rhône, Les Grimaudes, and Wind Gap. They constantly curate and cycle through new brands and bottles, and I'm excited for my new order to arrive so we can try some of their new offerings.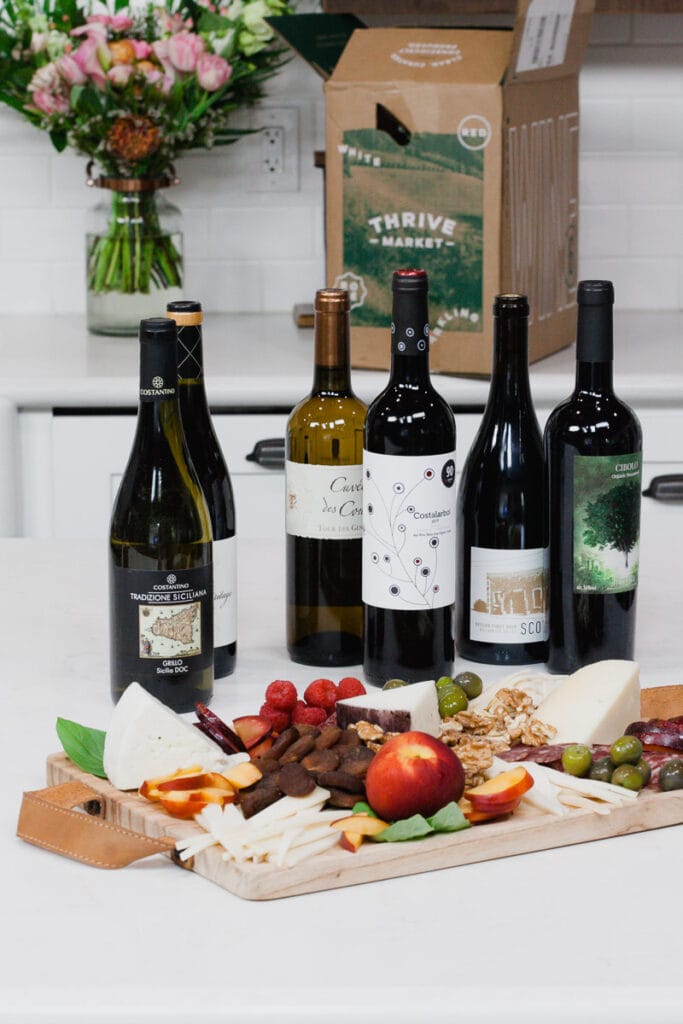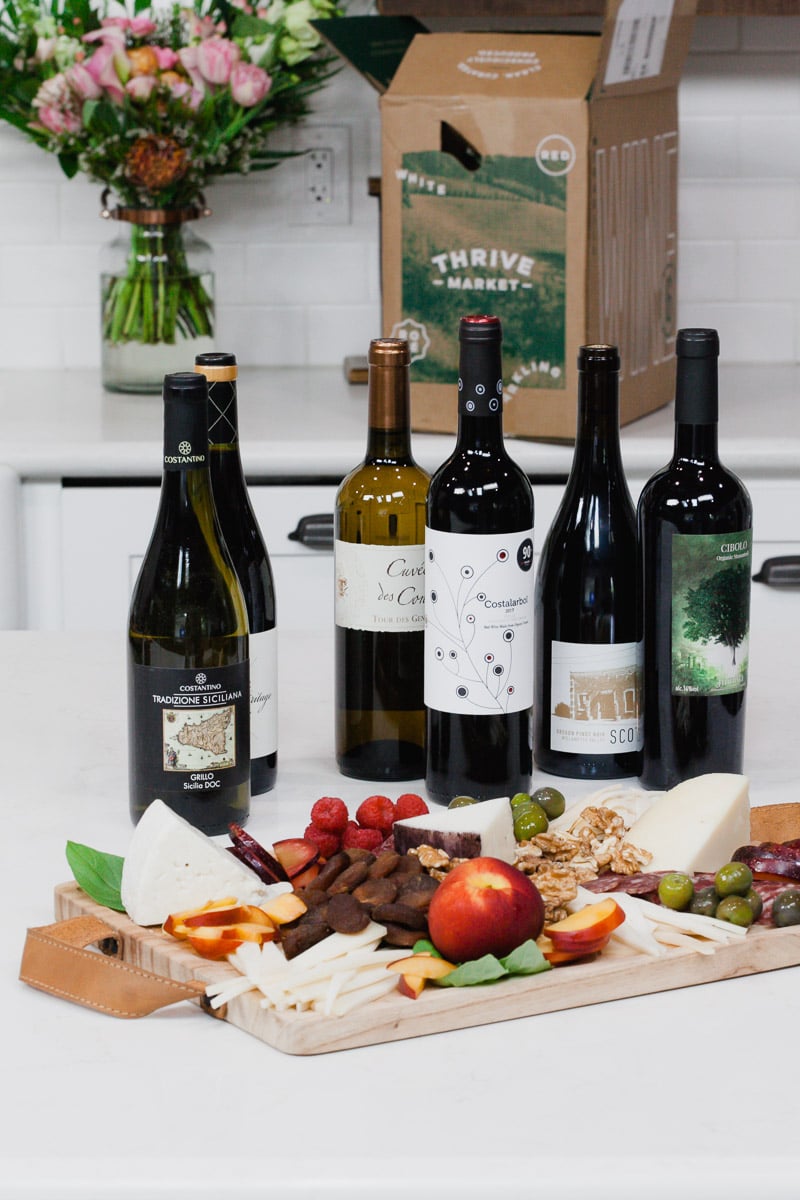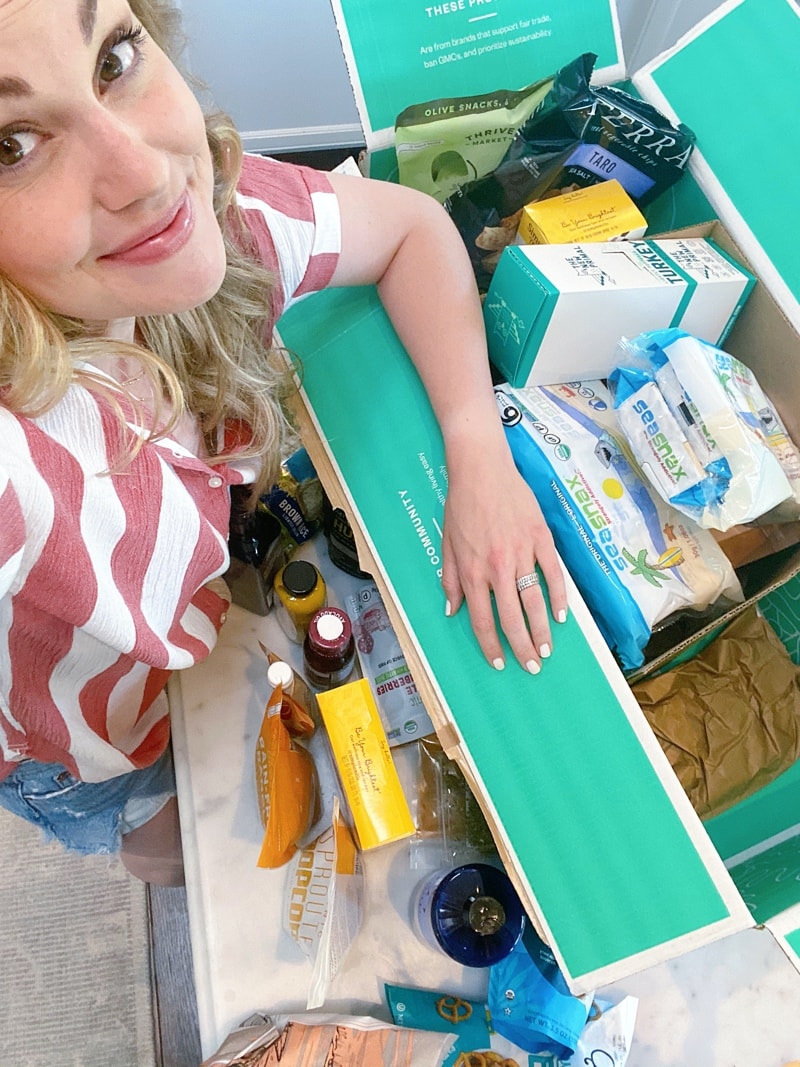 See my favorites!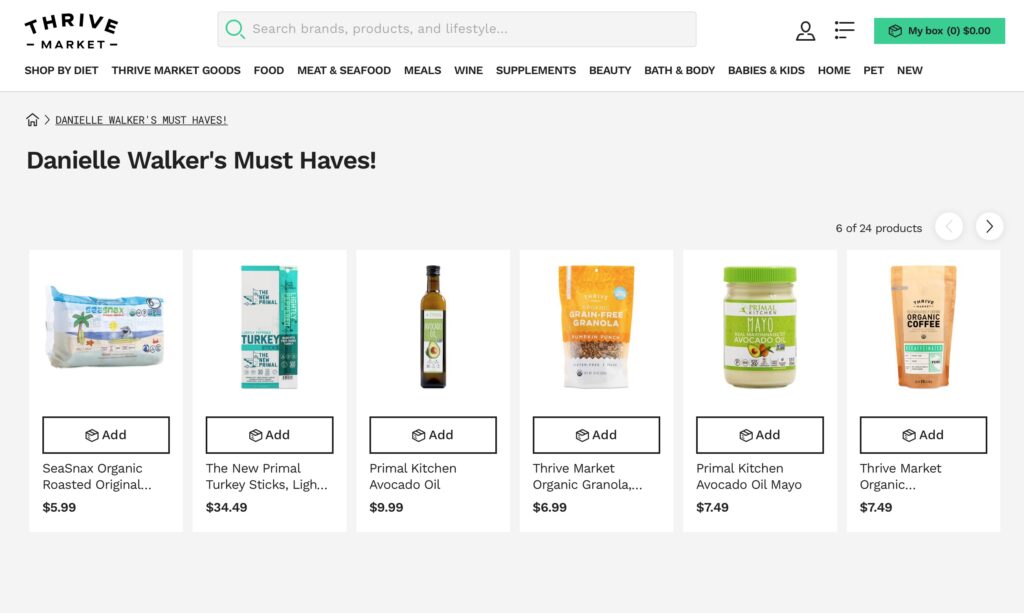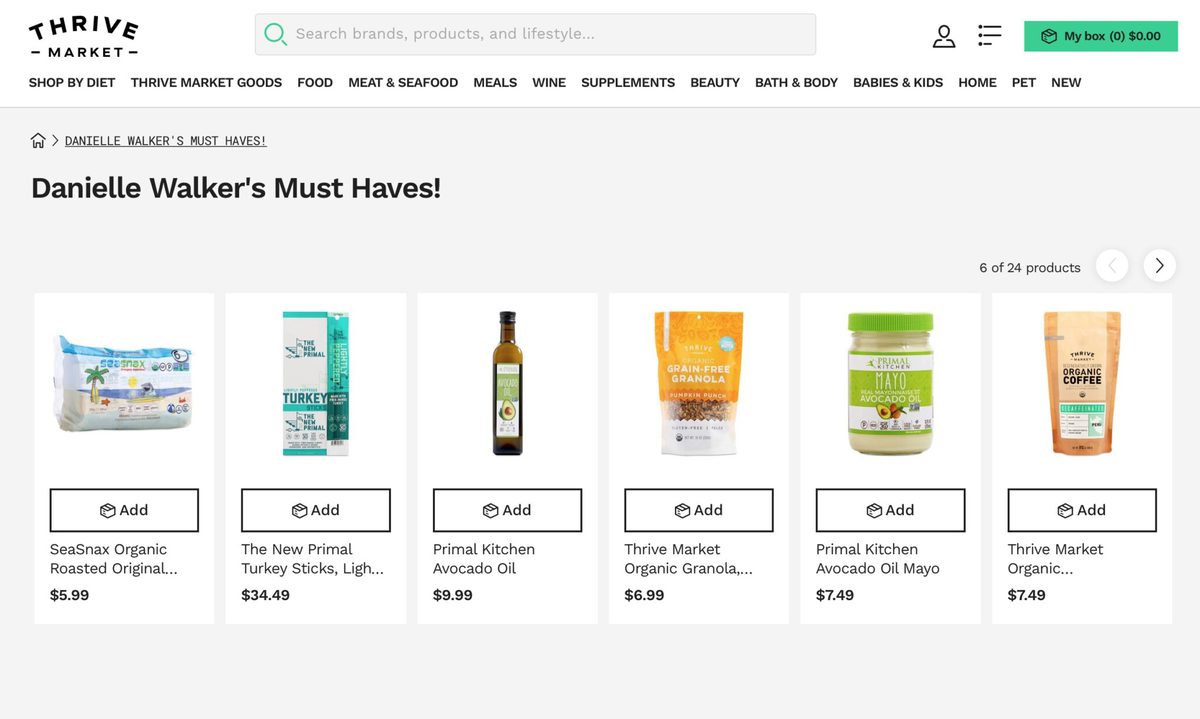 Lastly, and most importantly, every single membership to Thrive provides a free one for a low-income family, student, teacher, veteran, or first responder. I think this decision as a business is so admirable, and I am so proud to have a membership with them knowing that this is what I'm supporting.
As a long-time Thrive partner, I have a special deal for new customers too! If you sign up using this link, you will receive up to $20 in shopping credit when you register for a risk-free membership. Take a look at my Instagram highlight entitled "Thrive Haul" to see all of the pantry staples we order regularly, and give their wines a try too when you order!