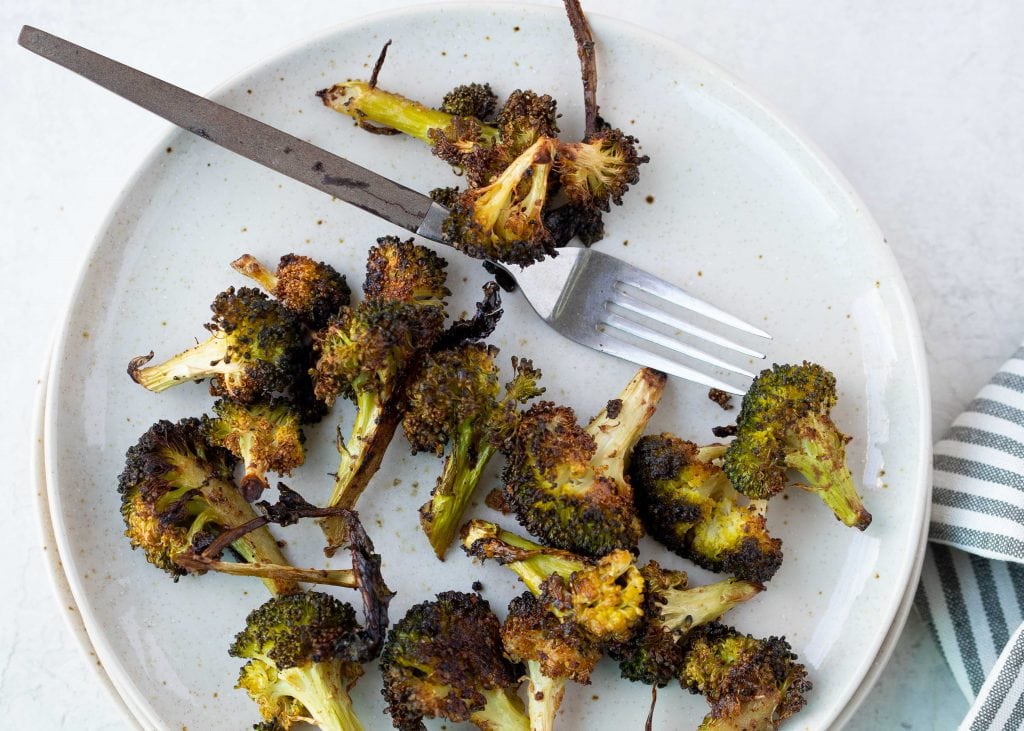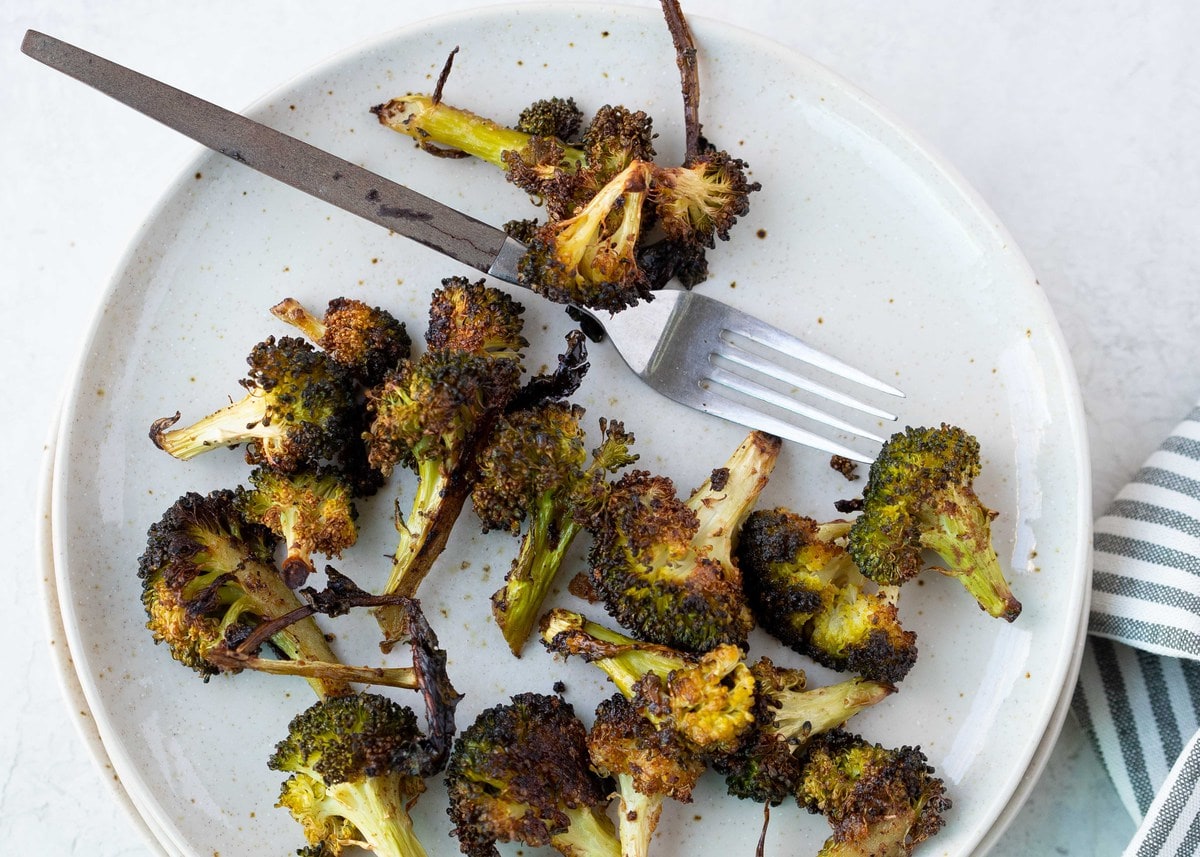 Purchase a jar of Burnt Broccoli Seasoning HERE
Purchase a refill bag of Burnt Broccoli Seasoning HERE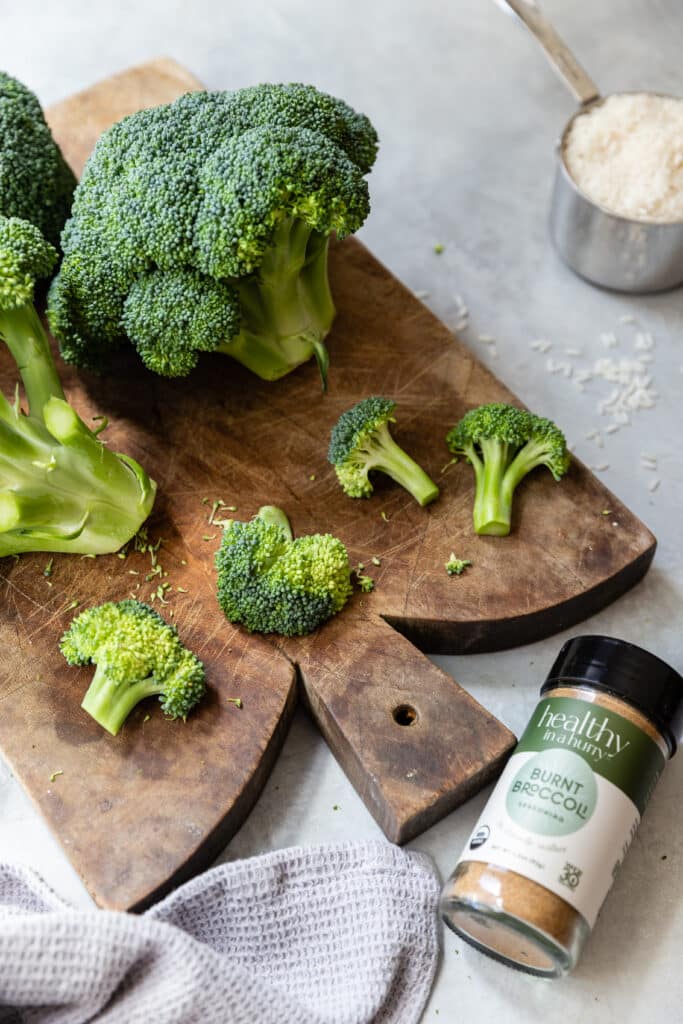 I love Nashville and all of my precious friends that live there. While I am so proud to be a Californian, Nashville holds a very special place in my heart. I especially love when I get an extended time to stay with my friend Hillary and her family. I know a few things will always happen when I go stay with her, and I've come to expect them. One is tons and tons of overwhelmingly sweet girl time and cuddles with her three daughters. Two, I won't get as much sleep as I usually do because of our sacred late-night conversations on the couch with a glass of wine. Three, the smell of burnt broccoli roasting around 10pm every night.
It may sound strange, but many of you know and love this recipe yourselves. It all started with Hillary's husband Chris! Most nights, he can be found in the kitchen working on taco turkey meat, roasting broccoli and enjoying the best glass of whiskey around. At first, I was skeptical of his theory that #burntbroccoliisthebestbroccoli, but after tasting it I can confirm that it is. And now so many of you think so too!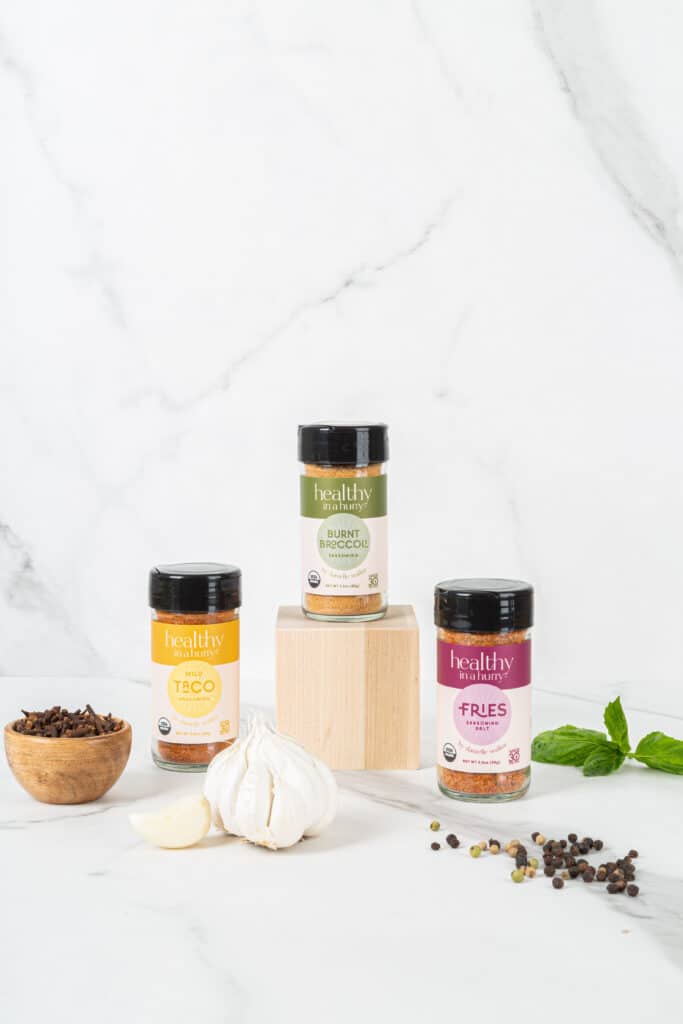 You can find my Burnt Broccoli seasoning blend in jar along with two of my other favorite spice blends (the set is called Danielle's Favorites for a reason!) Or, if you're a true diehard, we now have the Burnt Broccoli refill bag as well. It has THREE jars worth of seasoning and you'll be shocked at how quickly you tear through it!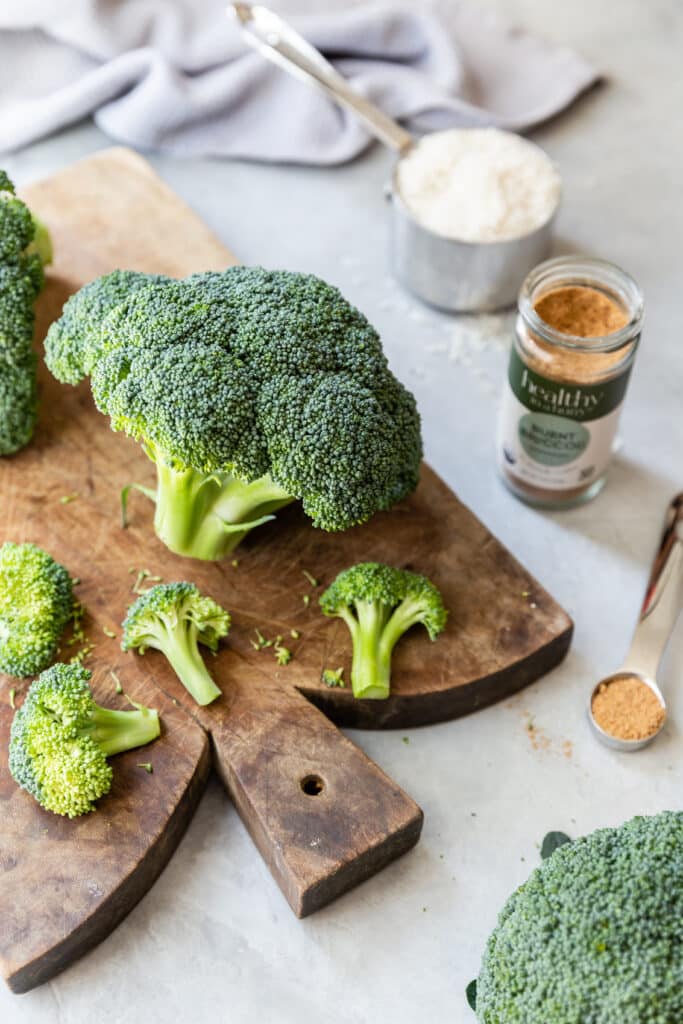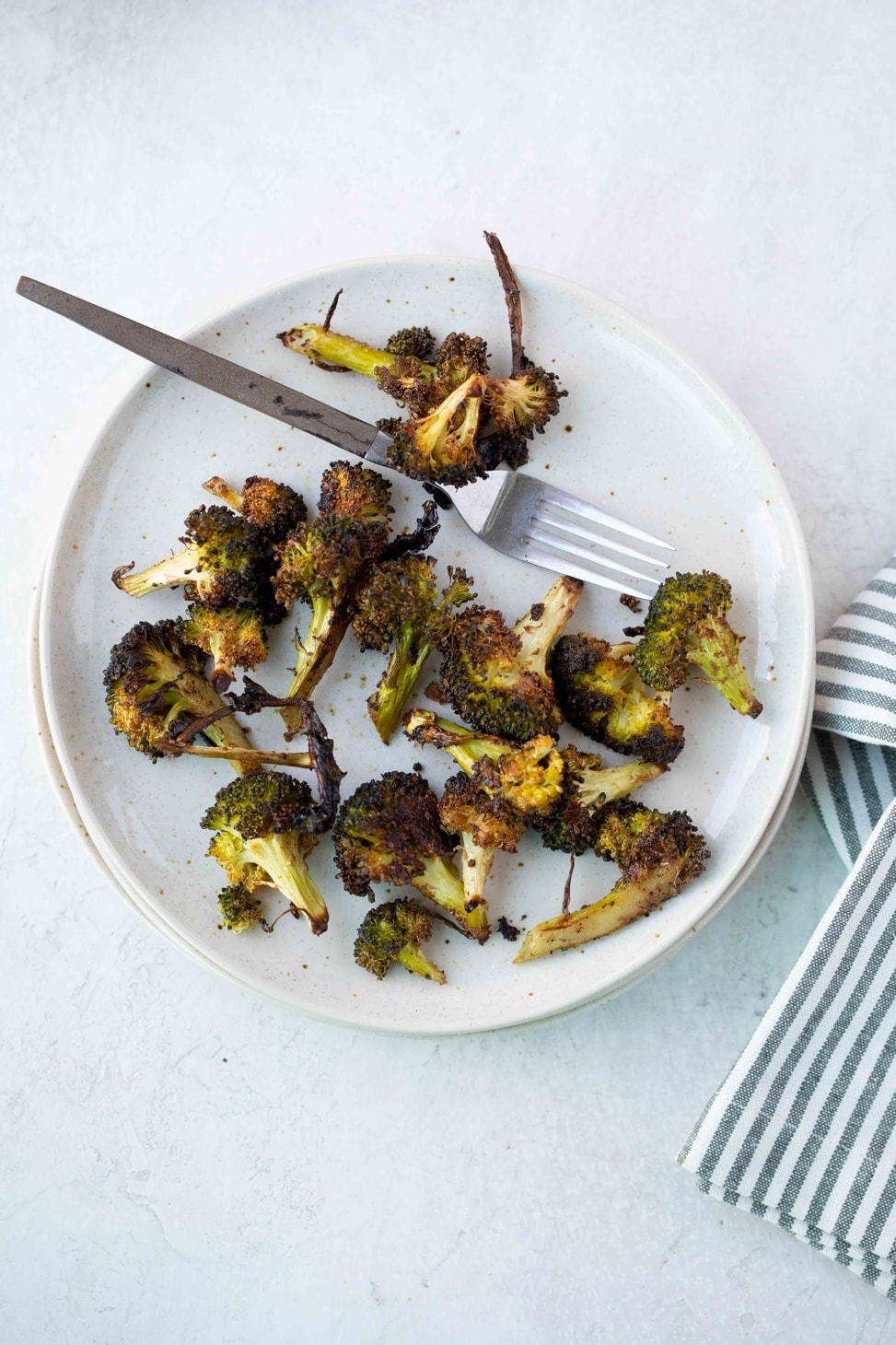 I made the decision to borrow his idea and put my own spin on it with a special seasoning mixture sprinkled over top and a squeeze of lemon for a boost in flavor. It turns out that the seasoning makes every vegetable delicious. I mean really, even my broccoli-hating sister obsesses over it and eats it once a week! Are you wondering how a seasoning can make broccoli taste less like broccoli? Here's the secret: it's the crispy edges that are dusted with the spice mixture that makes this irresistible!
I keep a quadruple batch of the spice mix in a jar on hand so I can quickly boost the flavor of any veggie side dish. I think you will want to do so too. And we are finally publishing this recipe for you to have, keep, and share! I haven't released this recipe for burnt broccoli anywhere other than my Instagram stories, but we make it nearly every week and I get SO many requests from you guys for it, so it's time to have it written in cement somewhere so you can easily find it. When you do, please tag #burntbroccoliisthebestbroccoli so that I can see you!