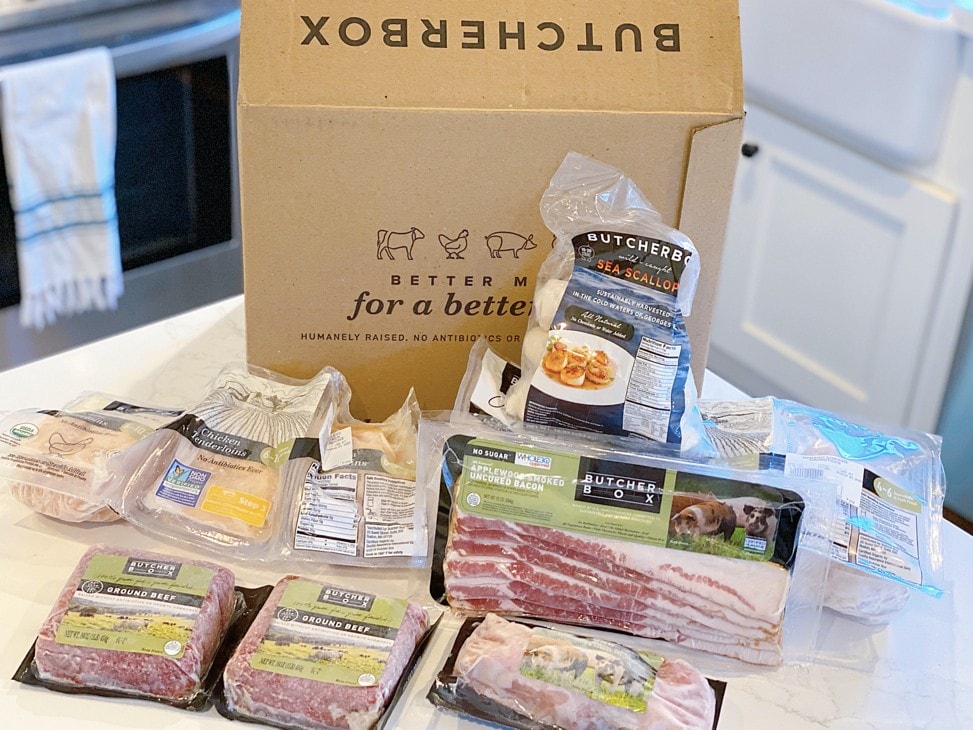 ButcherBox sponsored this post and the free gift with each box. I was sent a free box to test out myself for an honest review. I only reach out to partner with brands that I organically already use and want my followers to know about and benefit from. Opinions are my own.
If finding 100% grass-fed and finished ground beef and organic poultry can often be difficult for me living in California, the land of healthy foods, I have to imagine it's even more difficult across the US where access to a local farmer's market isn't available, or for those of you who live in more rural areas that are far from good health food stores. Accessibility and affordable are big hurdles people face when they're trying to eat good quality protein sources, but my partners at ButcherBox are doing their part in helping that problem.
You have probably heard me talk about them before on instagram, but in case you haven't heard of them – ButcherBox is a meat subscription company that distributes high quality meat you can trust; 100% grass-fed and pasture raised beef, free-range organic chicken, heritage breed pork, and wild caught Alaskan salmon directly to your door. Their mission is to create a world where everyone wins with meat that is better for you, your family, the animals, the farmers, the business, and our planet.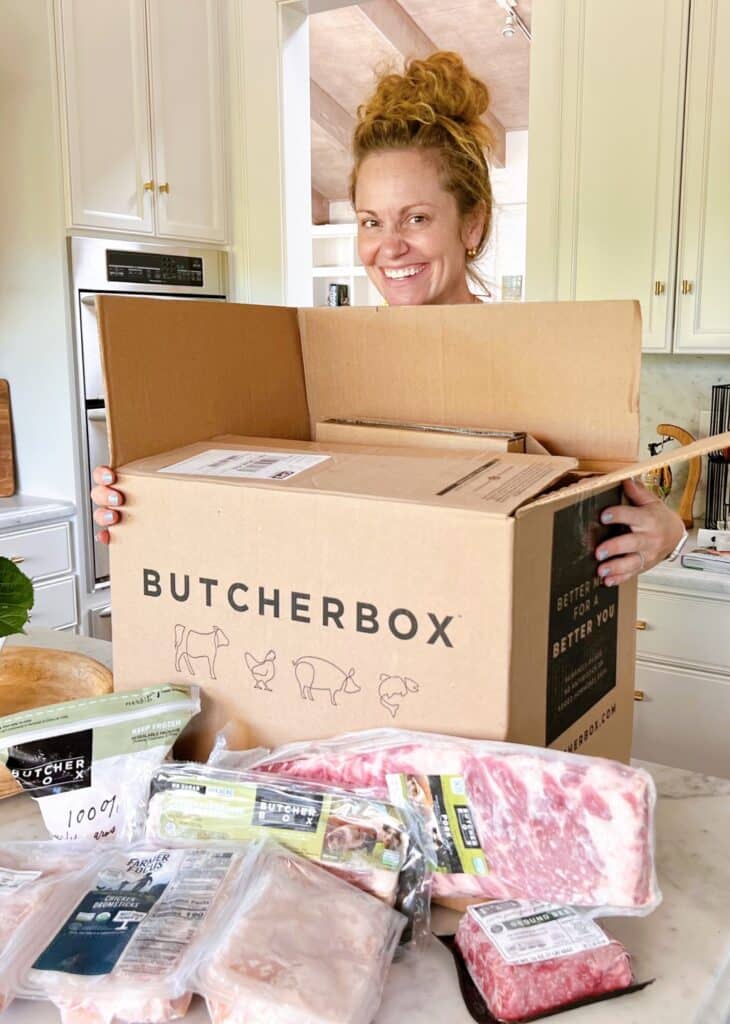 I order the Custom Classic size box from ButcherBox each month, which usually has around 12-14 lbs of meat and seafood in it, and ends up providing around 25 servings for us. I love that I get to hand pick what I want using the custom option, but they also do a slightly less expensive curated box that contains a mix of classic items and more adventurous unique cuts. Think CSA for meat!
While I love that the box comes directly to my doorstep with out shipping fees, you guys know that I wouldn't stand by a company that doesn't match convenience with quality. The beef is 100% grass-fed and finished, which can be hard to come by, and the chicken is free range, certified USDA organic, and meets all GAP3 certification criteria. All of their animals are humanely raised and are never given antibiotics or added growth hormones. The meat is frozen at just the right time to guarantee maximum freshness, and each piece is individually vacuum-packaged. I love that they are individually packed because I can use them as needed rather than all at once and I've never had spoiled or thawed meat when my box arrives on my doorstep.
I want to give you guys a chance to try it out, so as a special gift to my followers for a limited time only, click here and enter WALKER20 at checkout to save 20% on your first box. Offer expires 4/30/23.