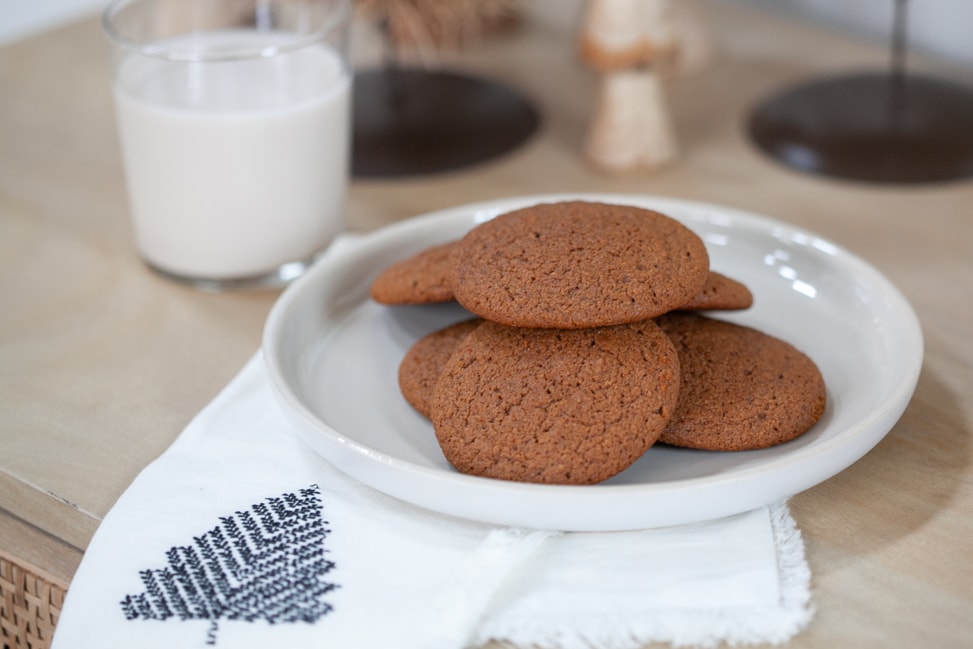 If I had to choose between a crisp and a chewy cookie, I would almost always choose chewy. Especially with these gluten free chewy ginger molasses cookies. They have just the right amount of spice and are so soft and delicious! They're paleo and grain-free too.
The gluten free ginger molasses cookies recipe was originally exclusive to my Christmas ebook, Joyful, that was first released in 2014. However, when I posted about my gingerbread house recipe from Celebrations this year, many of you remembered this one and asked where you could find it! I decided to add it to the archive of recipes on my blog so that everyone can have access to it.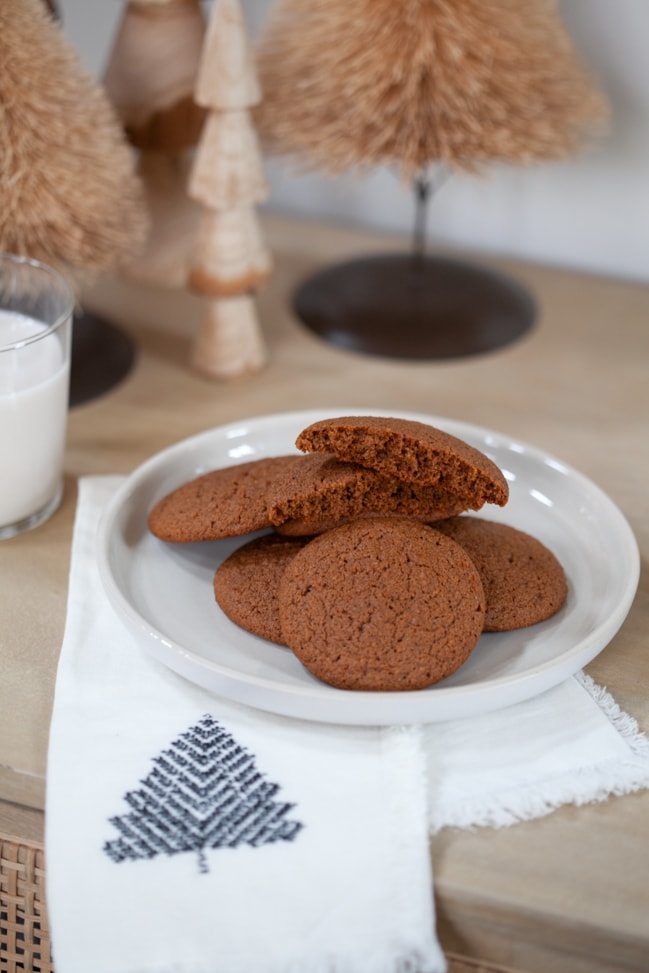 Although Molasses is not technically considered paleo, I really love using it in this recipe. It offers that classic deep, rich flavor that is so hard to mimic. However, if you would rather a recipe without the molasses, then there's a fantastic one that can be found on page 307 in Celebrations! 
As you scroll down, you will see that these can be made both nut-free and egg-free. Note that if you choose to omit the egg with the given adjustments then you will get a cookie that is less chewy and more crisp. They are equally delicious, but they will look a little different than the photo!
A fun idea with these- I love whipping up a batch of my Whipped Cream or Vanilla Buttercream from Celebrations and making a Ginger Molasses Cookie Sandwich! Let me know in the comments if you try it!
Shop My Tools!