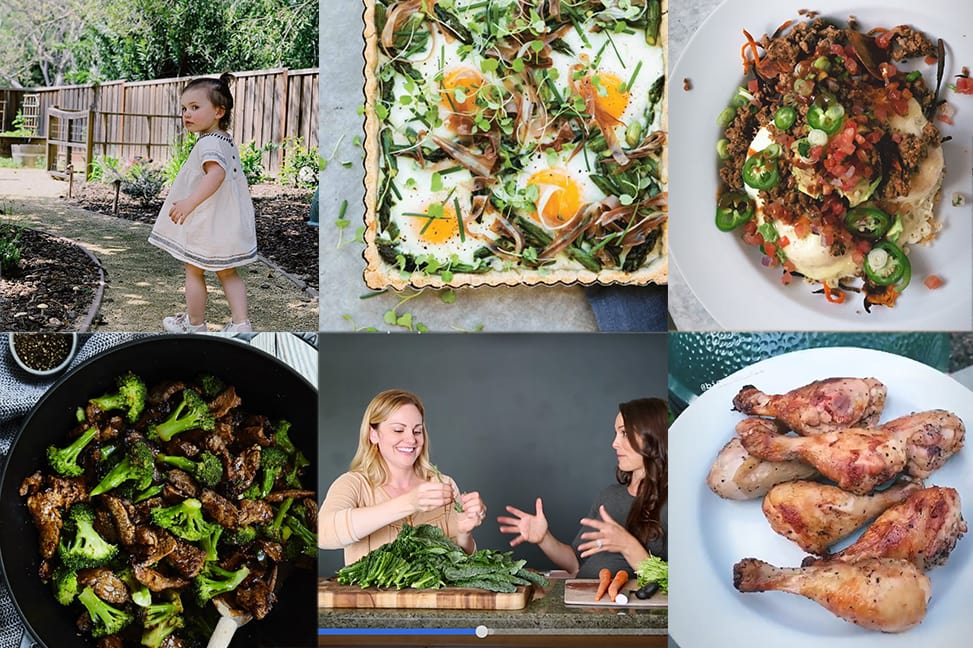 Hi everyone! This week's digest includes a look into what we ate this week, my kids new favorite springtime activity, and a new episode of Feeding Friendships with a recipe from Eat What You Love! Scroll down to read more!
🎯 🎯 🎯
Best price right now is at Target!!  🏃🏼‍♀️and grab one while they last!!
Tending to the spring garden today and welcoming the sun!
We were inspired by @joannagaines new book to get out here and clean and replant with this gorgeous weather! I learned when Asher was young that involving my kids in the whole process — from picking out the seeds to nurturing the seedlings, to harvesting the fruit and veggies, helps them be more adventurous in the things they'll try and eat! We added cucumbers, snow peas, spring lettuces, and asparagus to their favorites last spring!
What's your favorite thing to grow?
🌱🌿🌷
Episode 7 of Feeding Friendships is live with my friend Kelly LeVeque of @bewellbykelly . Kelly shares her Fab 4 food philosophy with me, and I share a recipe for BBQ Chicken Salad with Power Peach Slaw to keep her nourished after her baby comes from my Eat What You Love book.
She didn't know what she was having when we filmed this, but she's now the proud mama to the cutest little baby boy, Bash!
Click here to get the full recipe!
No matter what the occasion, a gorgeous homemade tart makes things feel special!
This tart from my Celebrations Cookbook is not only stunning but also a fan-favorite for Easter brunch! The best part is that it can be served for breakfast, lunch, or in between. The cashew cream could not be a better base to accentuate the flavors of asparagus and prosciutto. And the almond flour crust holds together perfectly! If you want to switch out or sub one of these ingredients, it's easy! I've actually used it as the base for a dessert tart too!
Beef and Broccoli from Eat What You Love.
*giveaway was run during the live version of this video and has ended*
Since most restaurants use cornstarch and even MSG in their sauces, I haven't been able to eat this in a restaurant for a long time. So I developed this recipe, which I frequently make at home, and it has become an often-requested dish with my family. Serve it over cauliflower rice or with some zucchini noodles.
Get the full recipe in my newest book Eat What You Love on page 182!
Fried eggs with some ground beef, tomato salsa over a sweet potato hash this morning for breakfast to help fuel me for a full day of work!
So excited that grilling season is back in full swing here! We love grilling some chicken legs and veggies on the grill.
What is your favorite thing to grill?