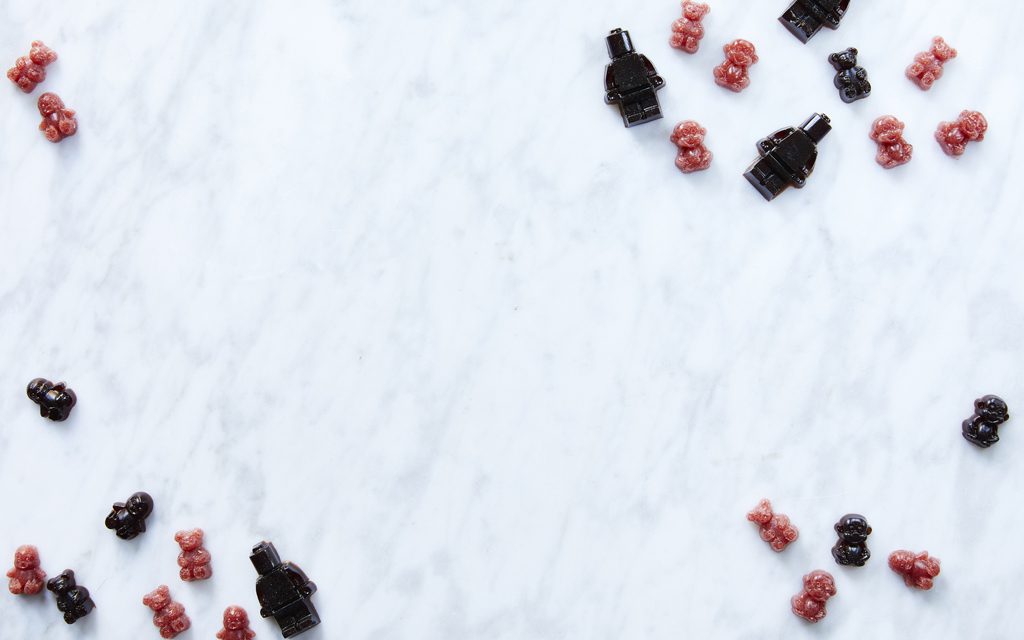 It is officially less than 3 weeks until the release of my 4th cookbook Eat What You Love! This is a sneak peek gluten free gummies recipe packed with collagen for "cold busting".
In addition to the easy sheet pan, Instant Pot, and slow cooker meals in the book, I also included an entire snacks chapter, and these little gummies along with an additional flavor can be found there. I love using Vital Proteins grass-fed beef gelatin to make these little fruit snacks, and I feel great knowing that my kids are getting the immune-support from the gelatin, as well as from the elderberry syrup. They're also packed with antioxidants and probiotics, all of which is great for gut and immune health.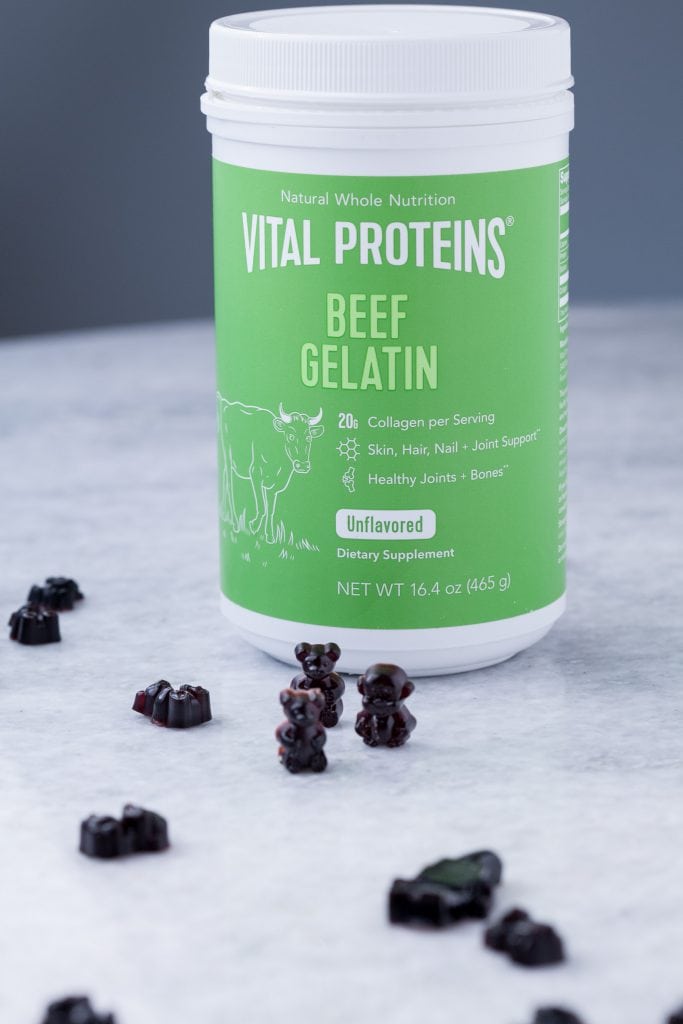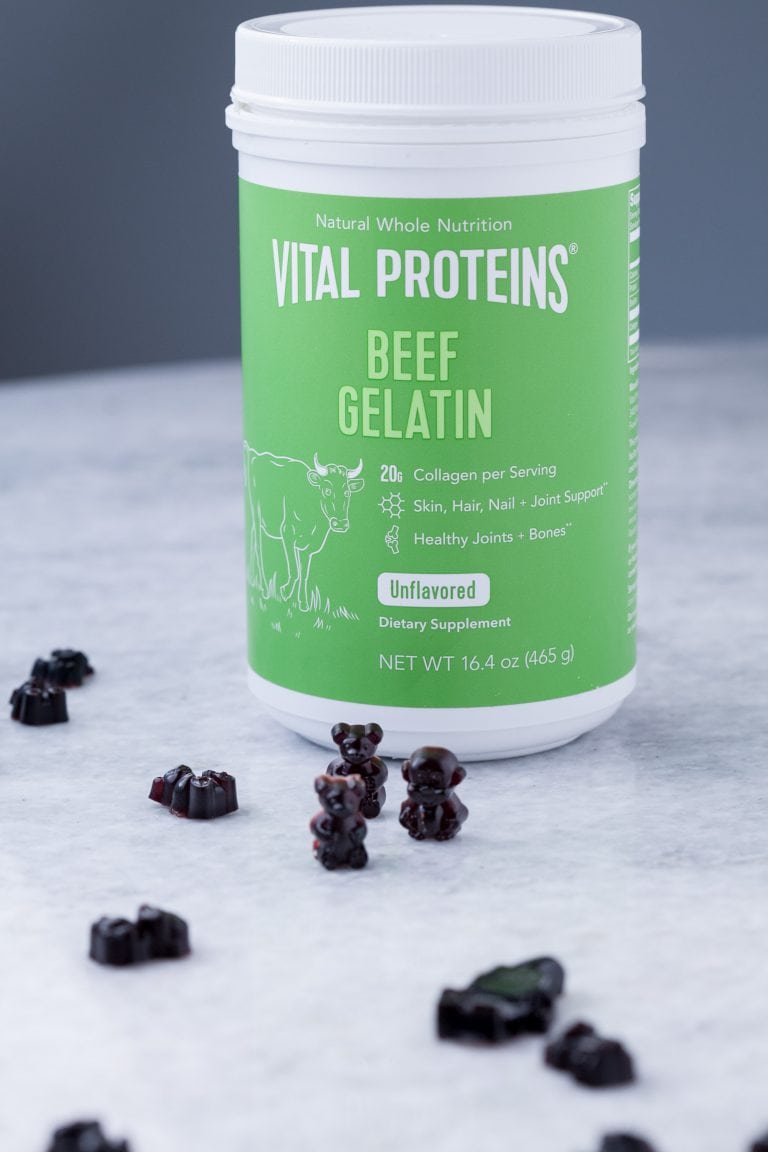 I use this Vital Proteins gelatin in tons of things – but the main thing that sets it apart from the collagen peptides is that it makes liquids gel. Think puddings, fruit jello, and gummy bears or fruit snacks. It can also work to help thicken a stew slightly! I started introducing gelatin and collagen into my diet years ago through homemade bone broth and powders like these to continue to heal my gut and to support my immune system. I don't go a day without it in some form, and this is an easy way to get a little bit into my kid's diets too. I also put a little collagen into smoothies for them, and they often eat soup with the homemade goodness.
Enjoy these little gluten free gummies during cold and flu season, and pre-order a copy of my book to unlock all of those other recreations of treats from your youth! 🙂