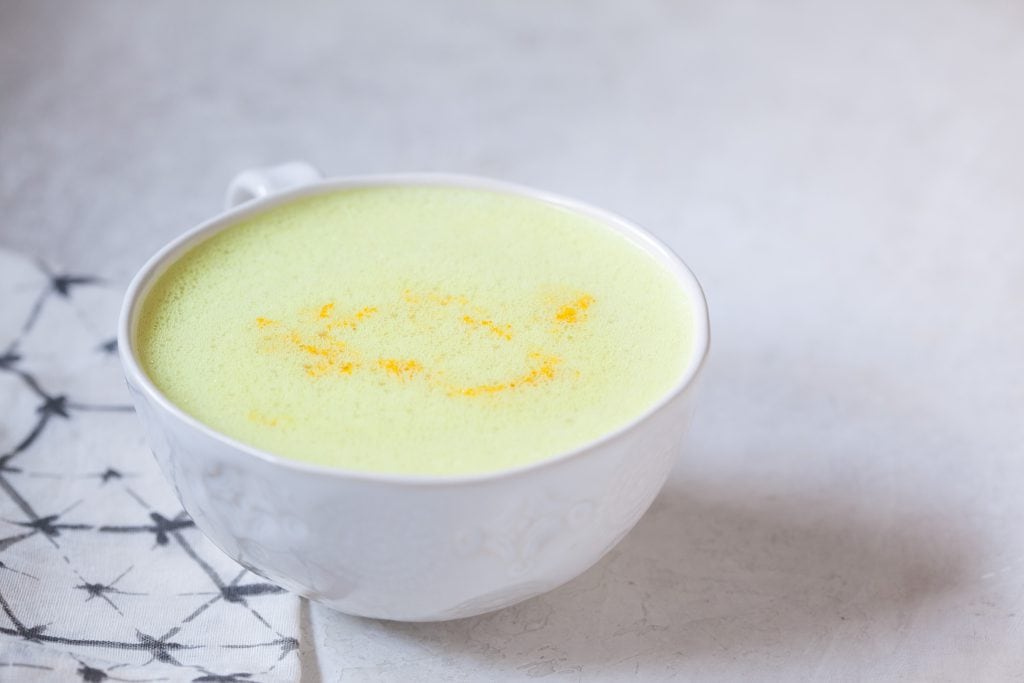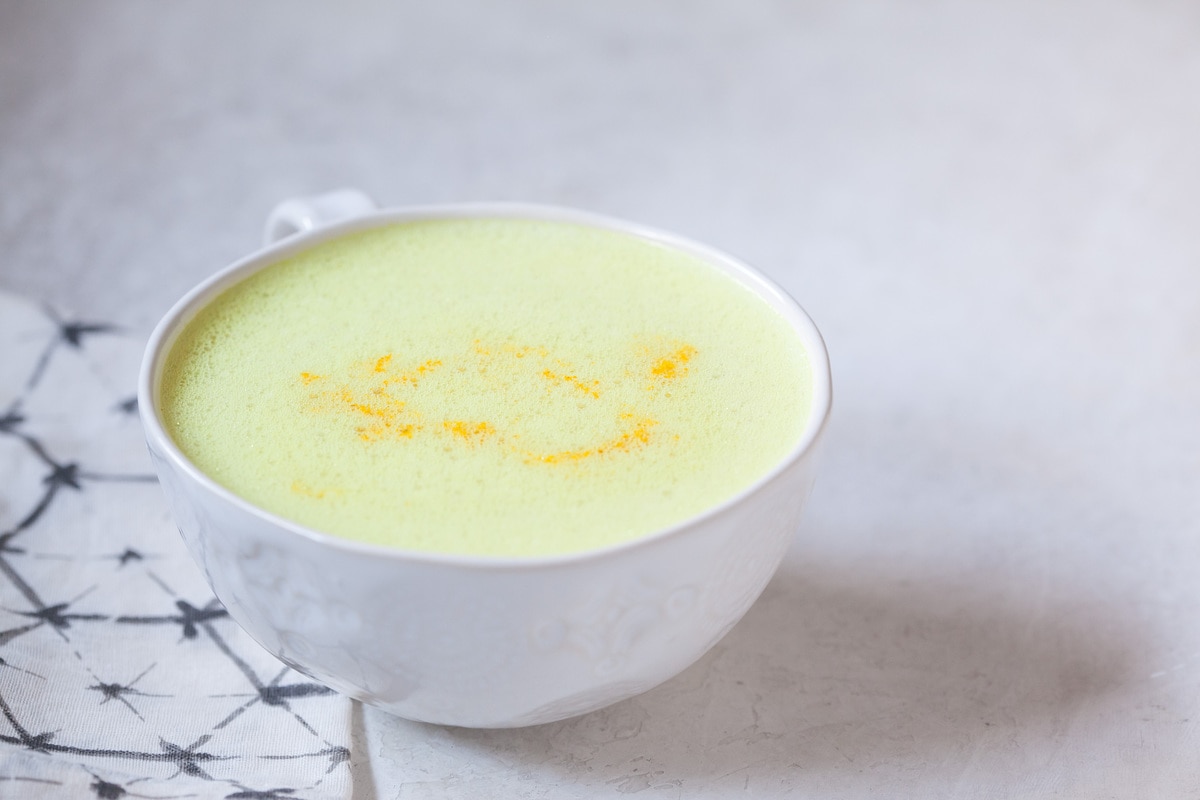 I've been making this Turmeric Bone Broth Latte frequently for the past year or so, but just finally got around to sharing the recipe with you during my weekly Facebook and Instagram Live segment: Tuesdays with Danielle this past week! It's super simple, and made even easier by using Vital Proteins instant Bone Broth Collagen powder.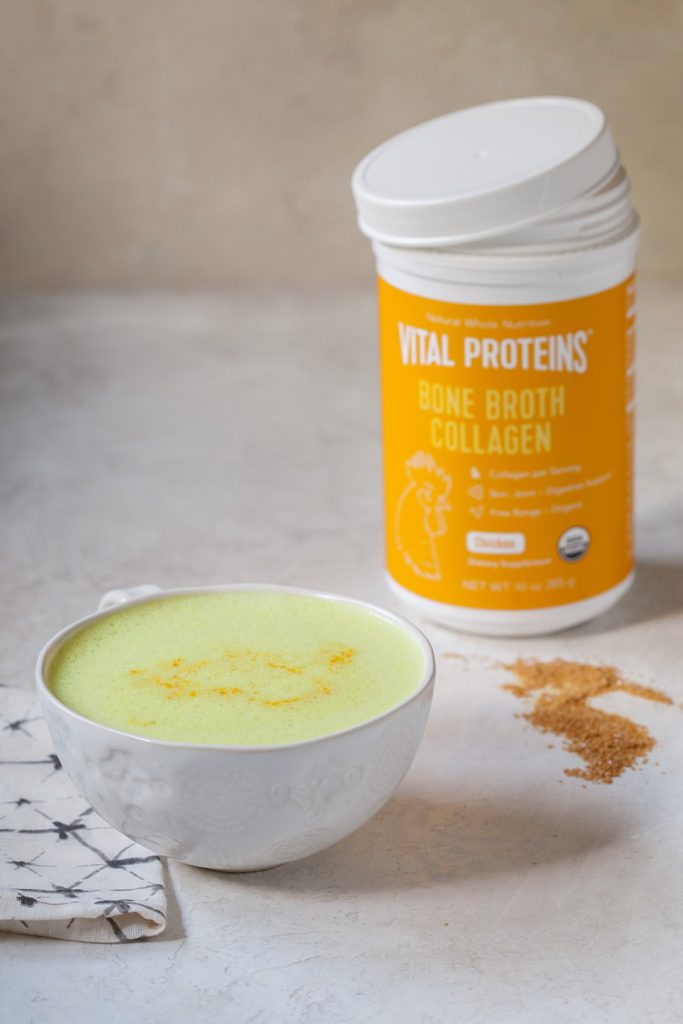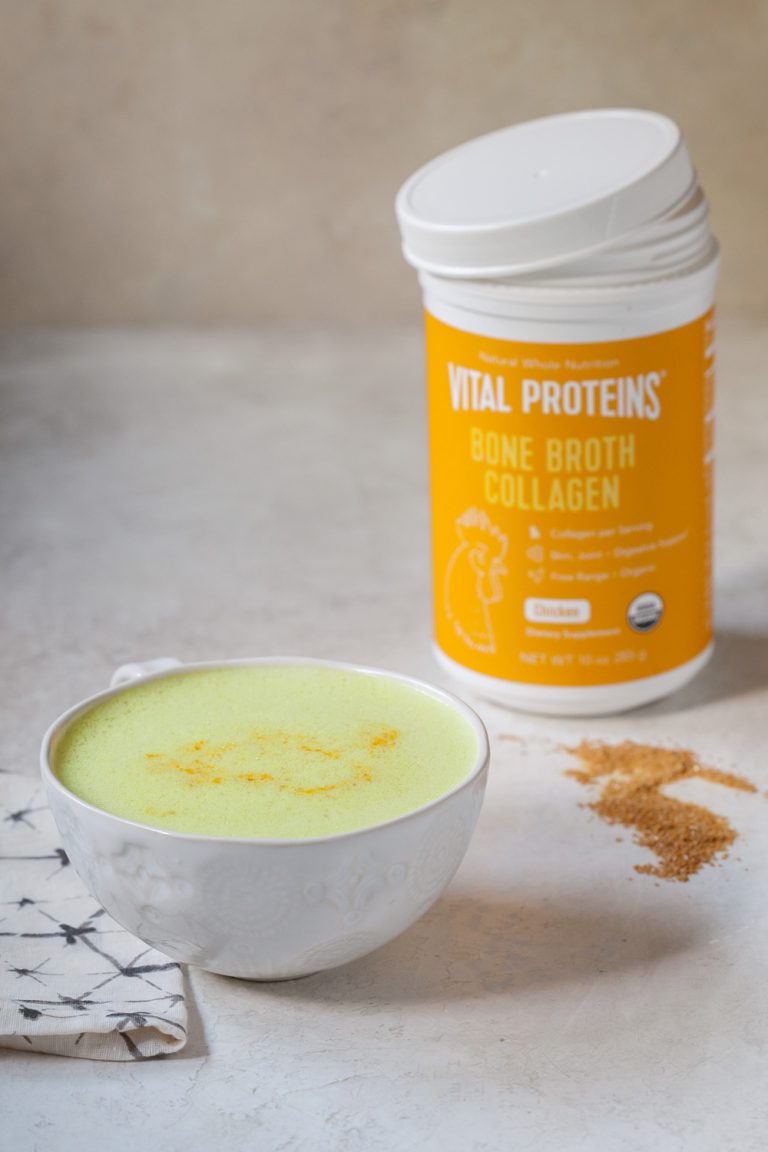 This is my go-to when I don't have homemade broth made in the freezer, and especially when I'm traveling. It's just so convenient and still provides all of the health benefits of broth like digestion and immune system support. I take the small stick packs with me on the road so I can enjoy a warm mug of broth in the evenings, even when I'm in a hotel. Vital Proteins also makes a beef flavor of the , which you can use in stews and soups if you'd like!
To mix this latte up, you only need 7 ingredients: water, 1 bone broth collagen packet or scoop, ghee, salt, turmeric, ginger, and black pepper.  Super simple, but incredibly tasty! Plus the turmeric and ginger are great in warding off colds and flus in addition to the immune boosting broth.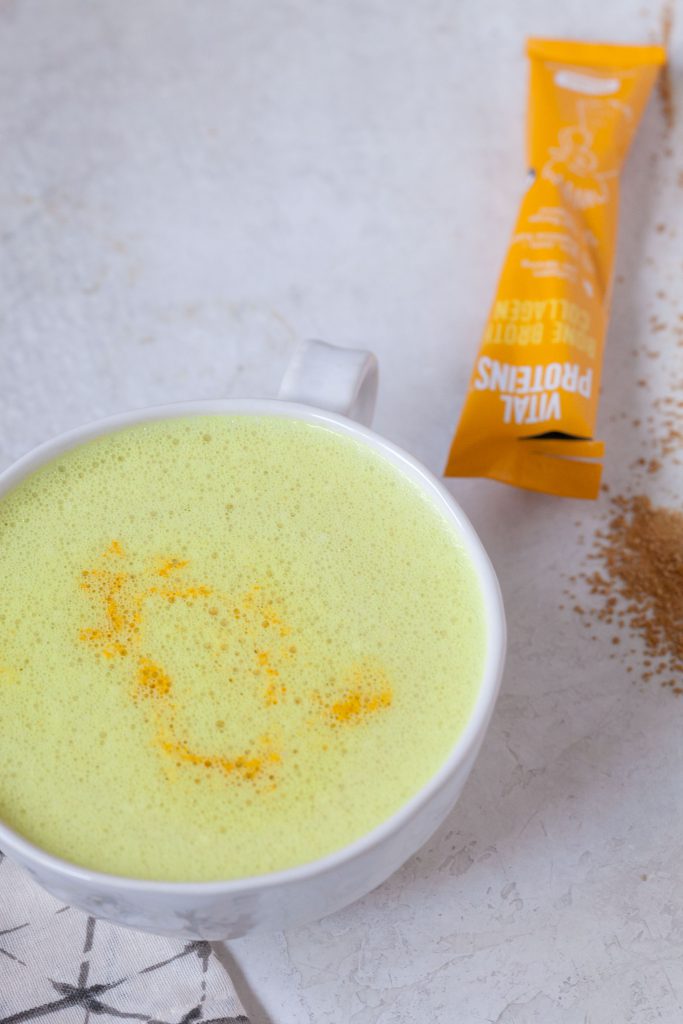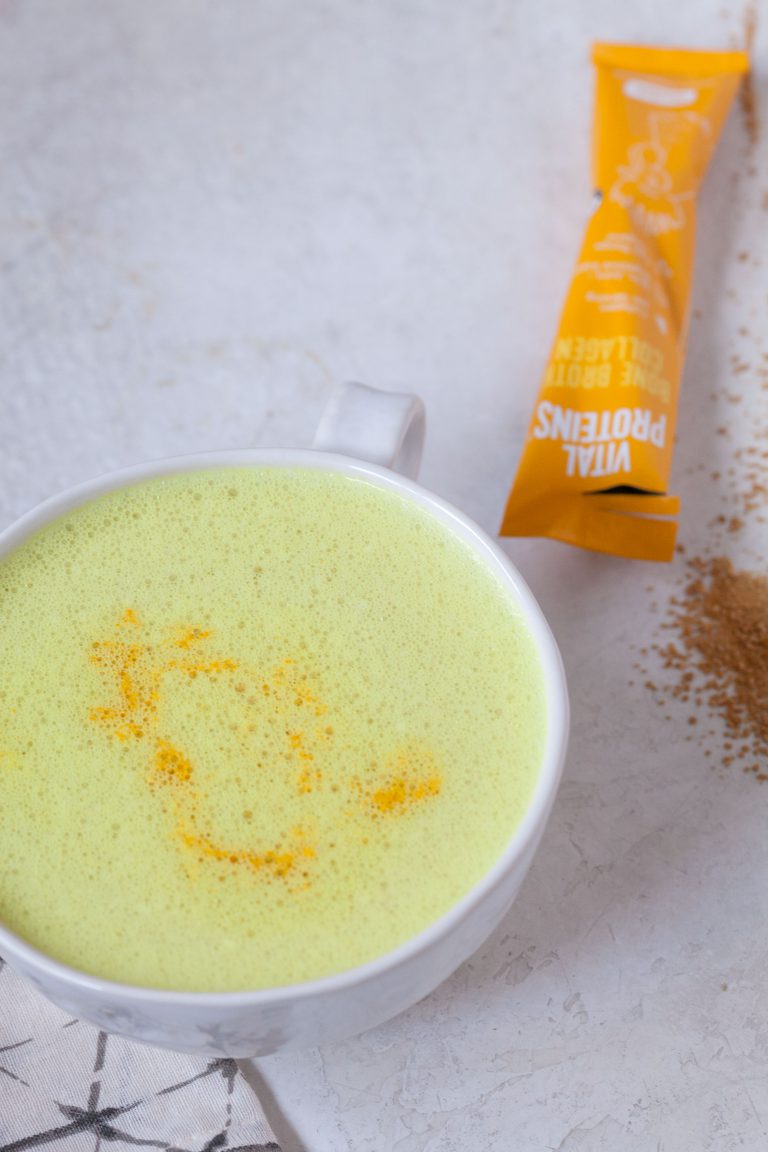 Thank you to my long-time partner, Vital Proteins, for making this recipe post possible!