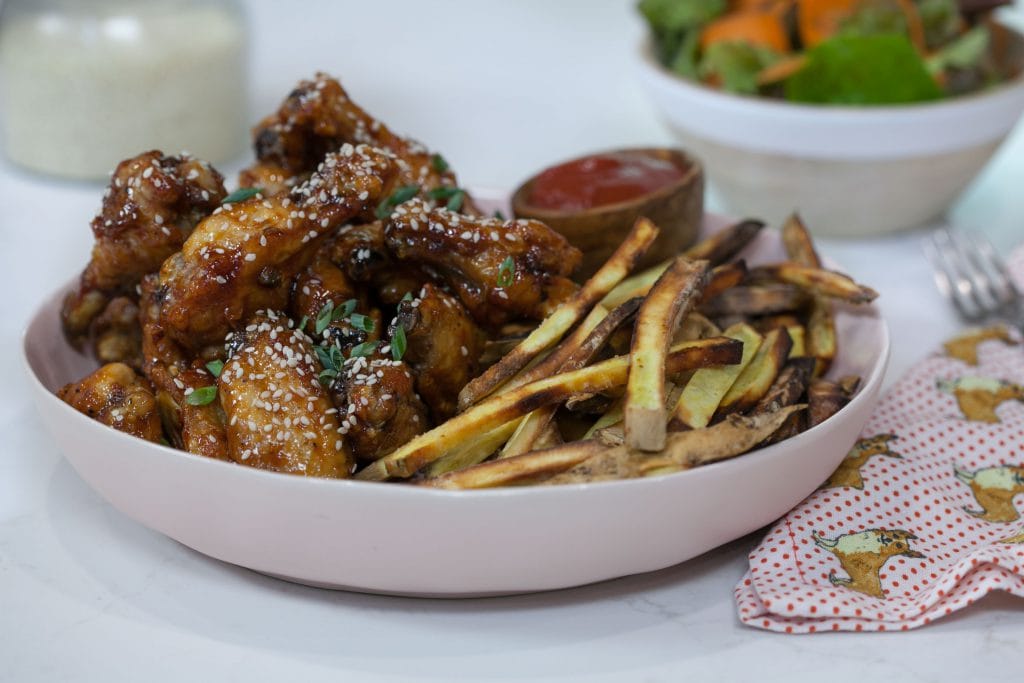 You all probably caught my video with the boys from last week, where we partnered with Philips to make some air fryer Sticky Sesame Chicken Wings with Crispy Sweet Potato Fries. We have been loving using the Philips Airfryer XXL to make crispy fries, chicken, and my new favorite- crispy roasted broccoli. It's a healthier alternative to deep frying and delivers crispy results without having to use a ton of oil – fast. I also love how much it can cook at one time, and how easy it is to clean up.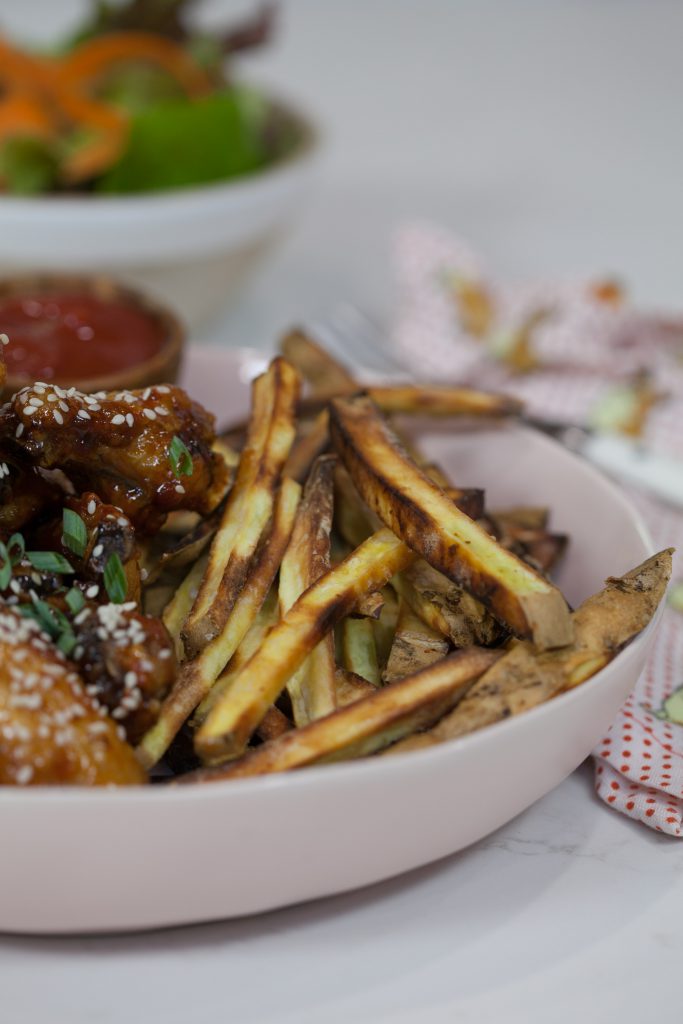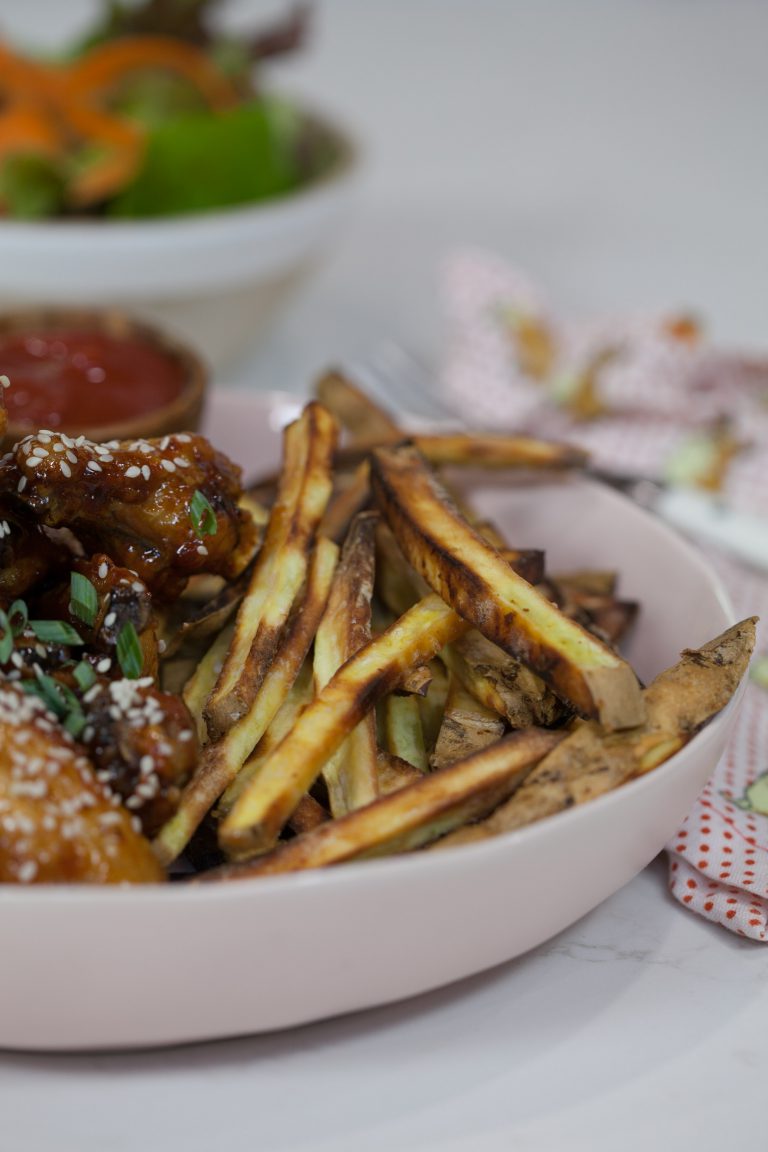 Ryan is a big fan of Buffalo Wings, but I knew that the boys wouldn't be able to take the spice, so I wanted a sauce that was a little more sweet and savory. I've told you all how obsessed I've been lately with the sauce from my new Sweet Chili Noodle Stir Fry lately, so I modified that sauce slightly for these Sticky Sesame Chicken Wings. The results are finger-licking good!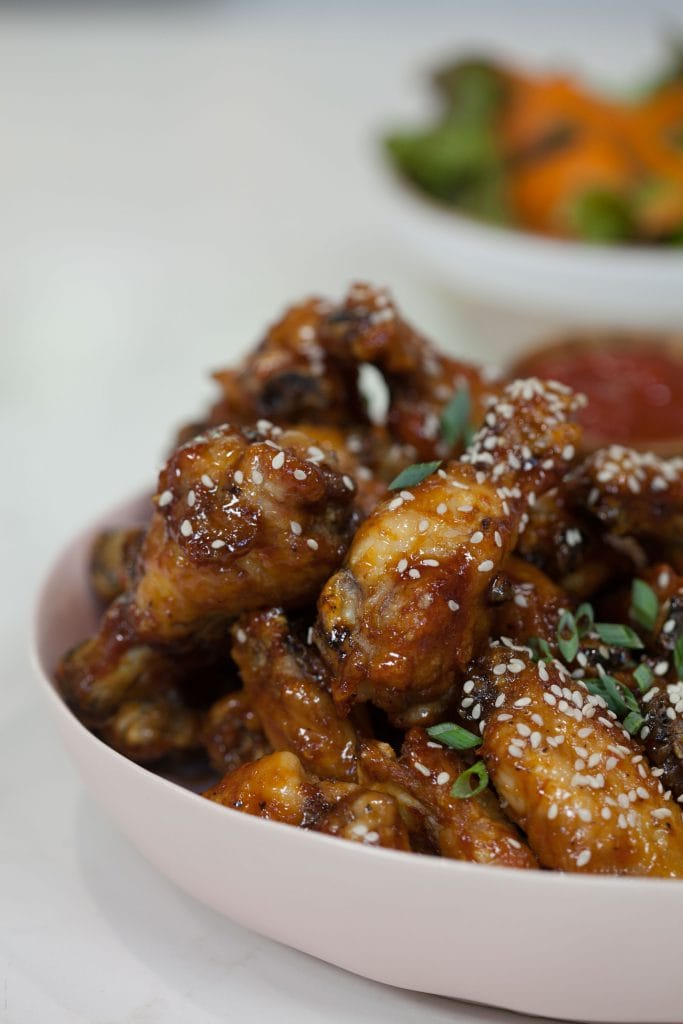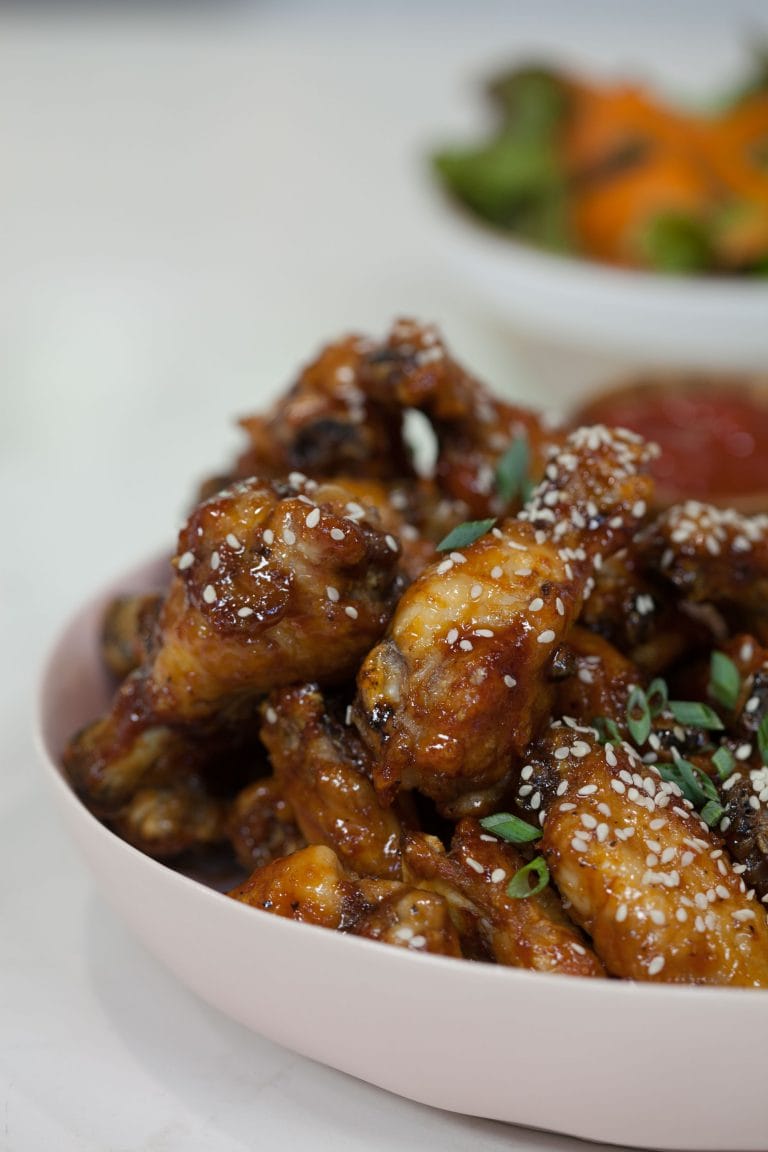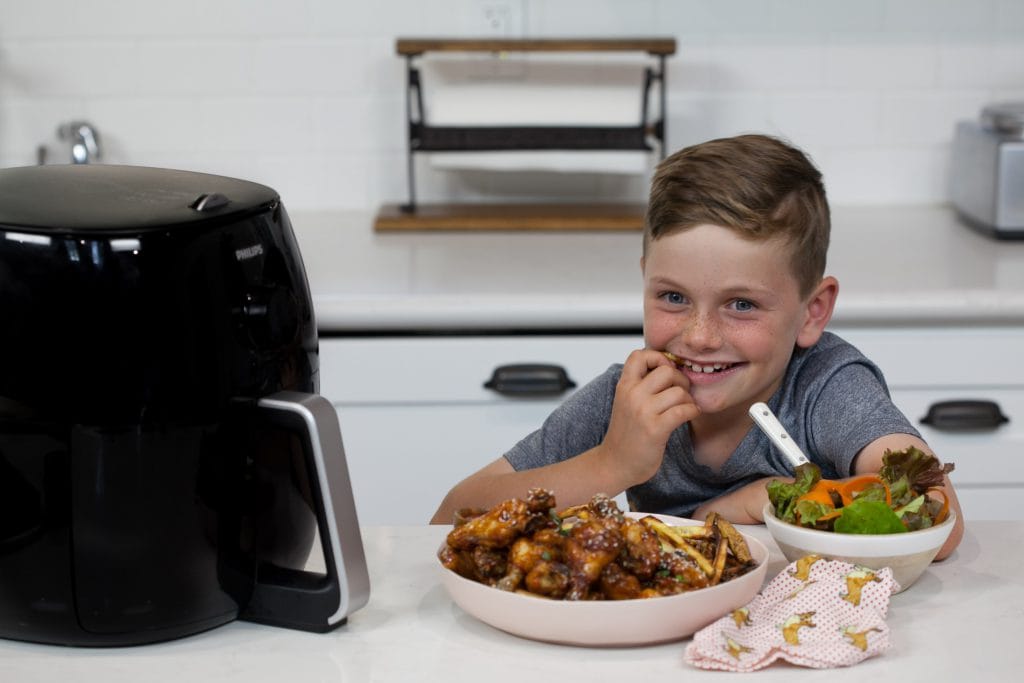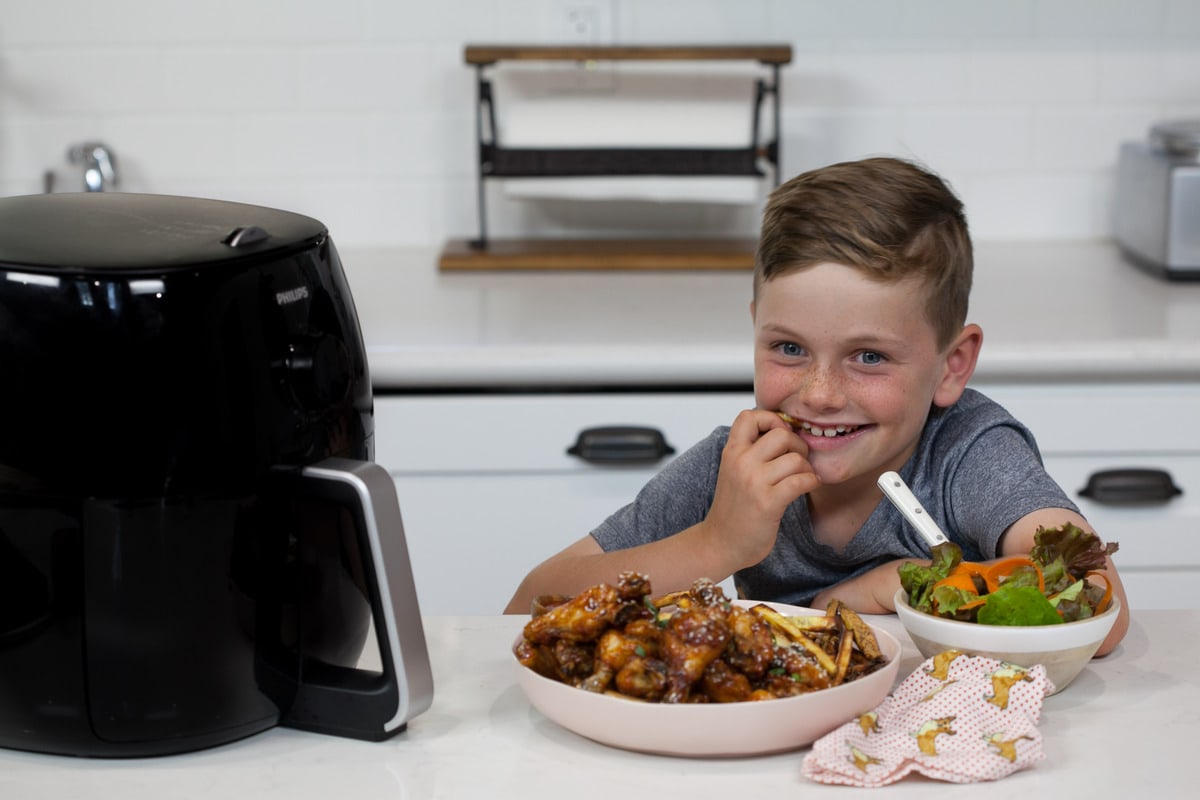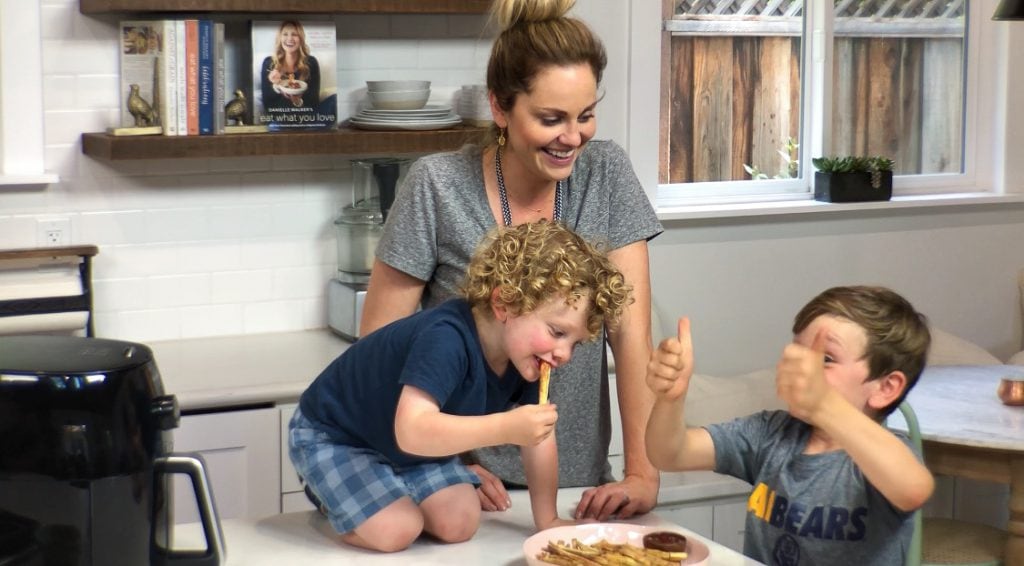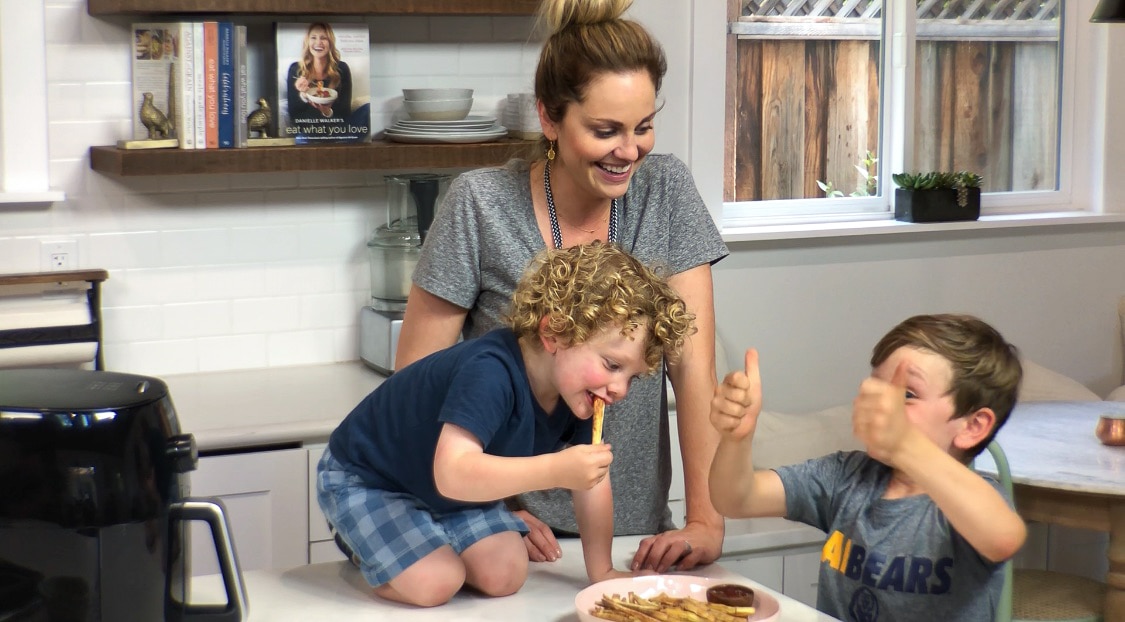 I've written up the recipes for you so you can recreate them! They've quickly become a family favorite, served with a green salad, and the boys love to help me make them. Sometimes if I'm short on time or just want a simple dinner, I also serve the wings to the kids without the sauce.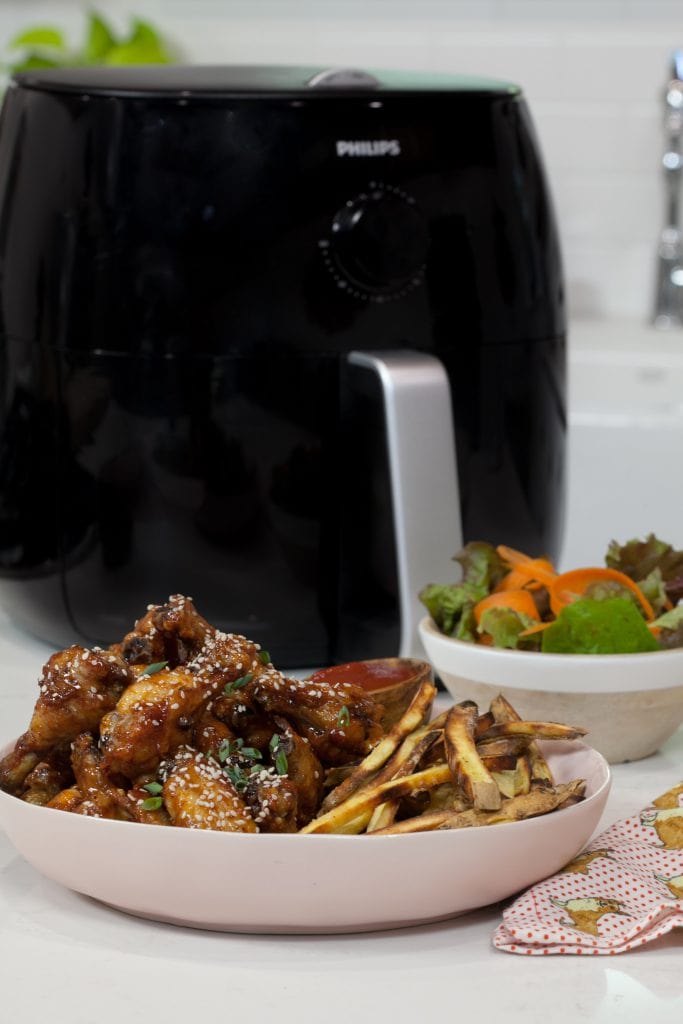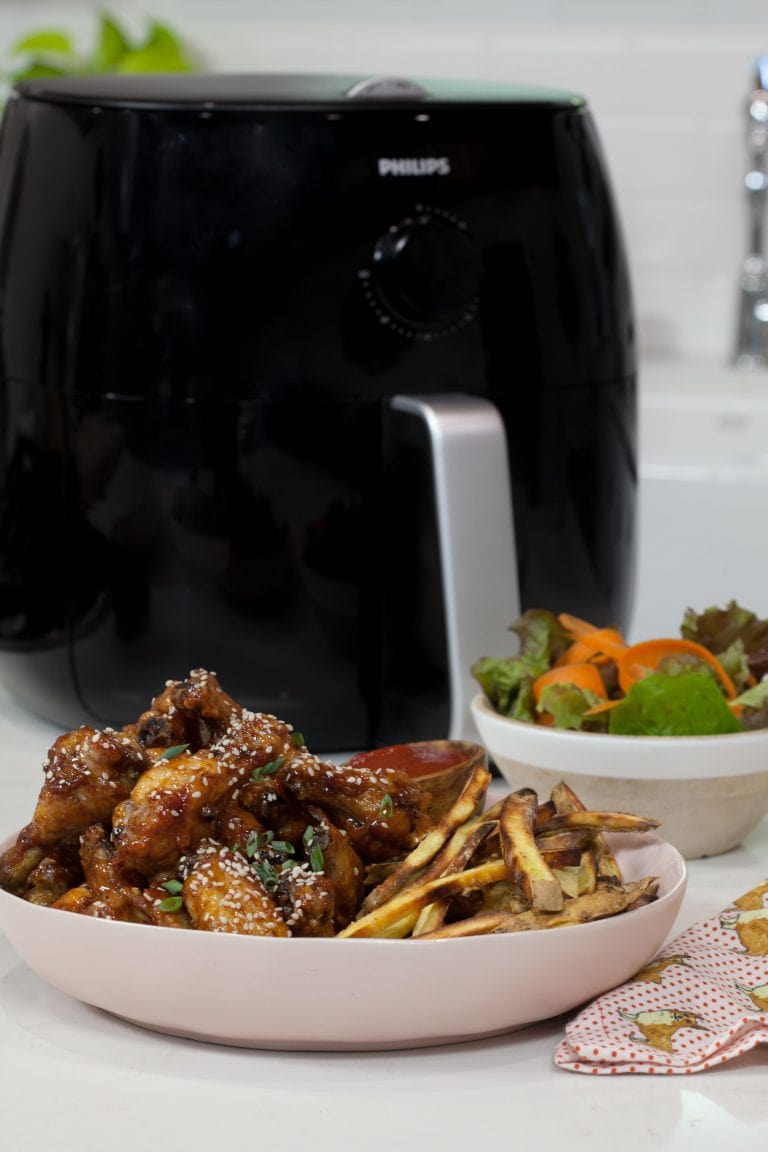 This post and recipe development was sponsored by Philips, but as always, opinions are my own.