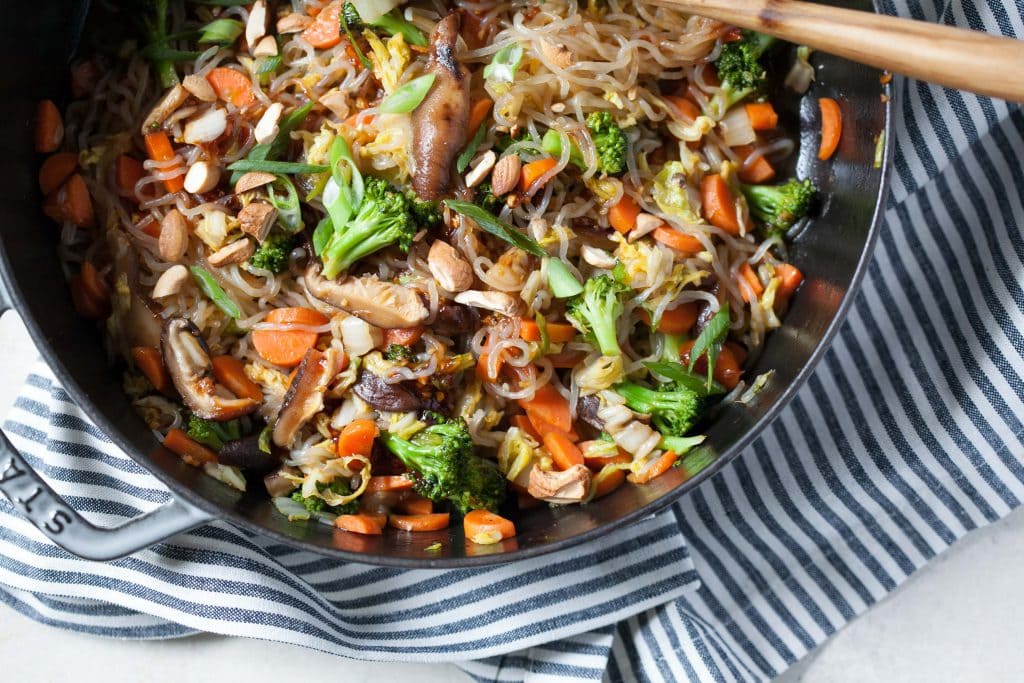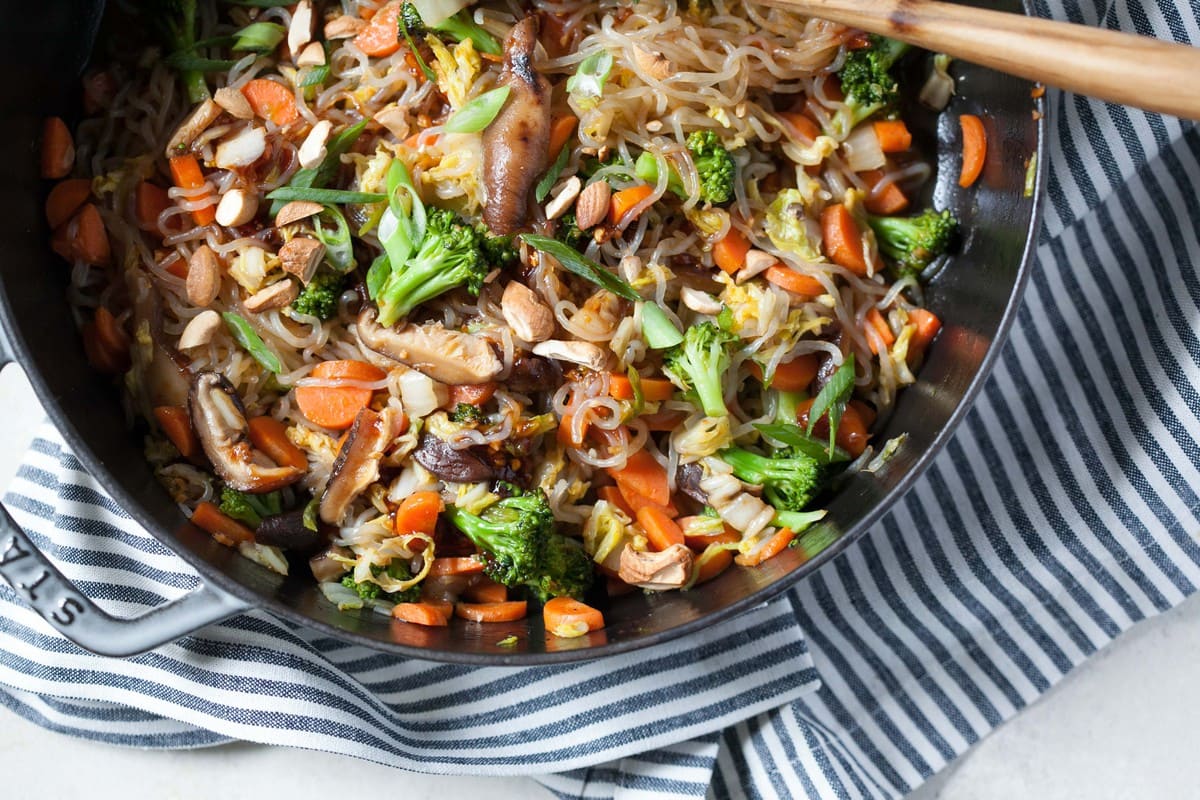 I was craving a good veggie noodle stir-fry the other day with a sweet, tangy, and slightly spicy sauce. Take-out for something like this isn't really an option because it will either contain soy sauce (thus gluten) or rice noodles. This vegetarian sweet chili noodle stir-fry is better than take-out and is really simple to throw together. I was on a huge veggie kick last month, so this is packed with vegetables – but shrimp, chicken, or even ground pork works really well in it!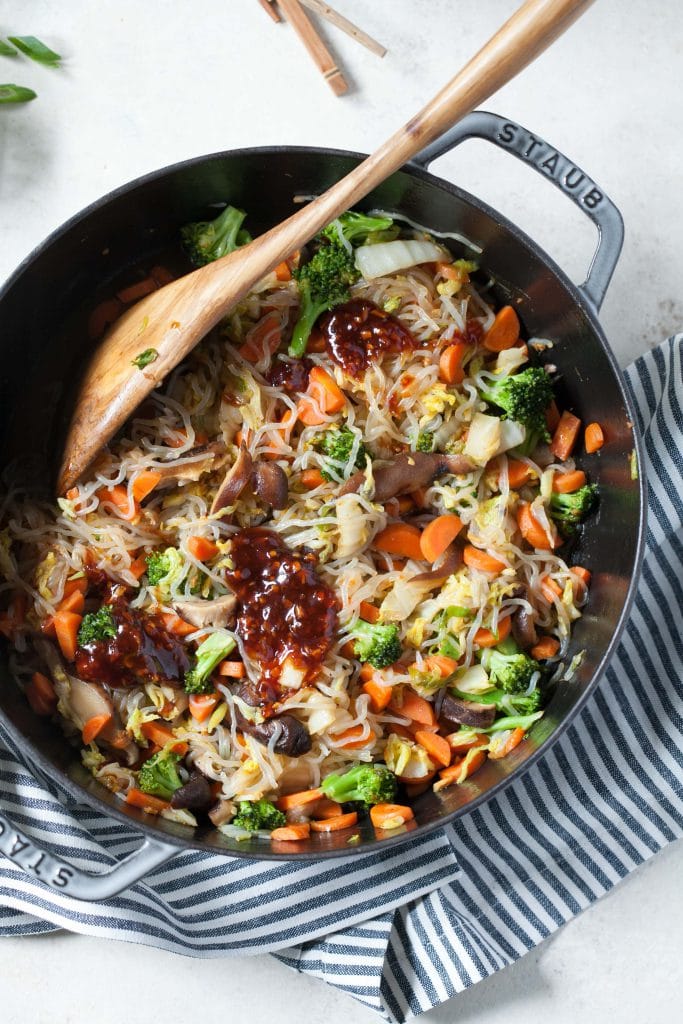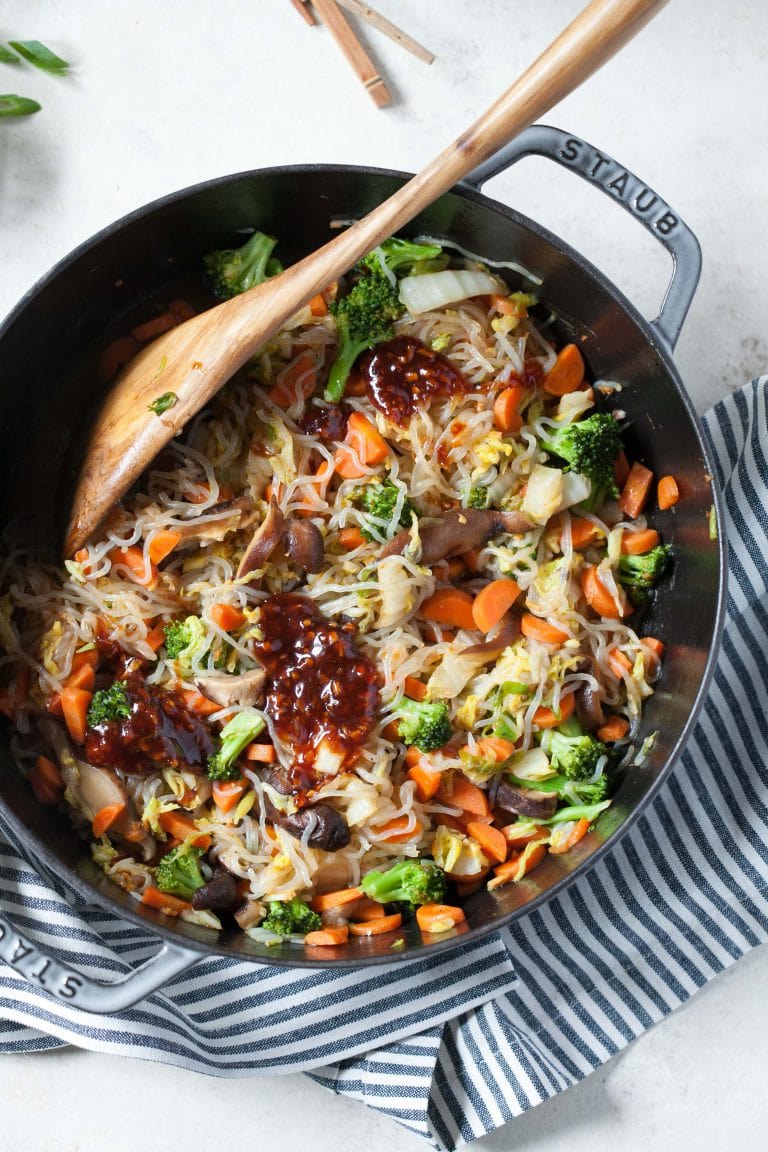 Since the vegetarian sweet chili noodle stir-fry was already filled to the brim with veggies, I decided to use shirataki noodles instead of a spiralized veggie. Shirataki are thin, translucent, gelatinous traditional Japanese noodles made from the konjac yam. I loved the texture and substance it gave the dish. The trick to using shirataki noodles is to rinse them really well (some say they have a bit of a fishy smell) and to boil them briefly to help the texture. I then sauté them in a hot pan to rid of some of the moisture and make the noodles soft – similar to a thin asian rice noodle. You could also use kelp noodles here, or of course spiralize your favorite veggie like squash or sweet potatoes.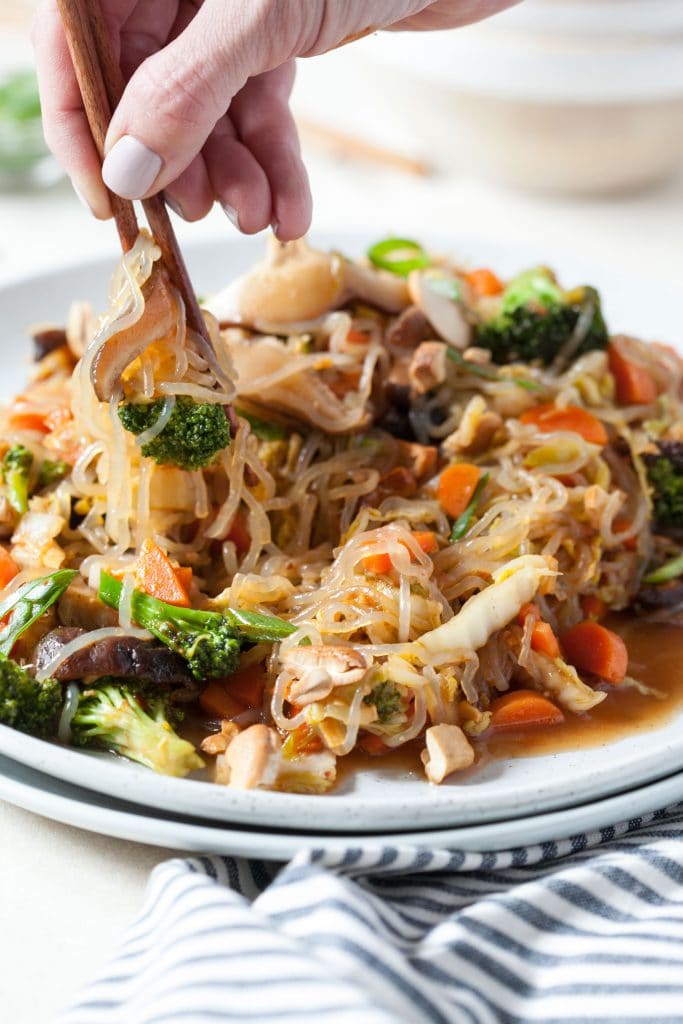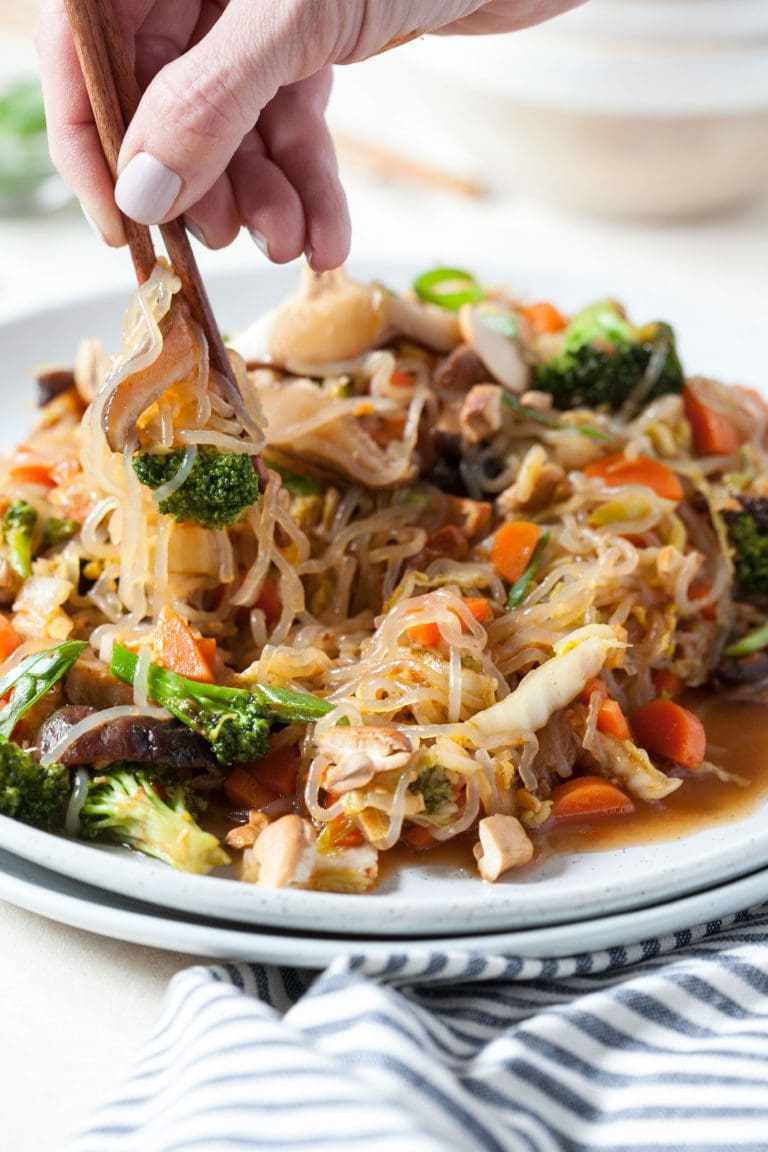 The shiitaki mushrooms give the dish a hearty, meaty texture and flavor and the crisp-tender stir-fried cabbage, carrots, and broccoli make it filling. I also particularly love the crunchy, toasted cashews sprinkled on top.
But my favorite part of the dish? It's the SAUCE!! I'm not kidding – you will want to put this sauce on EVERYTHING. I made a triple batch and served it over salmon and drizzled on vegetables for a few nights afterwards. It's so delicious. You could use this sauce on my other stir-fry recipes as well!
Enjoy everyone!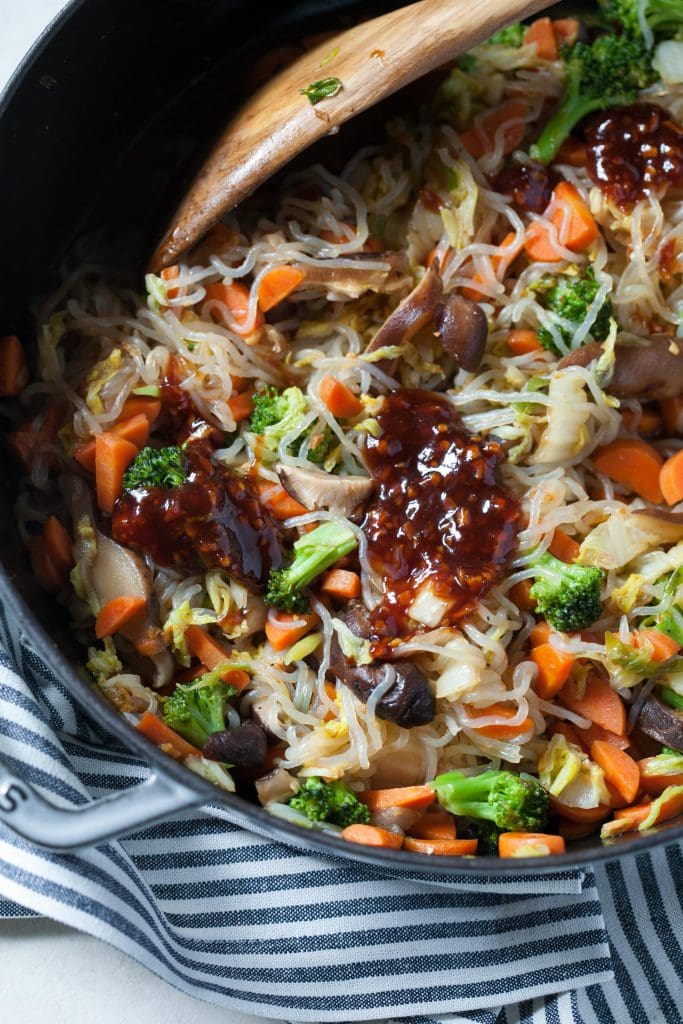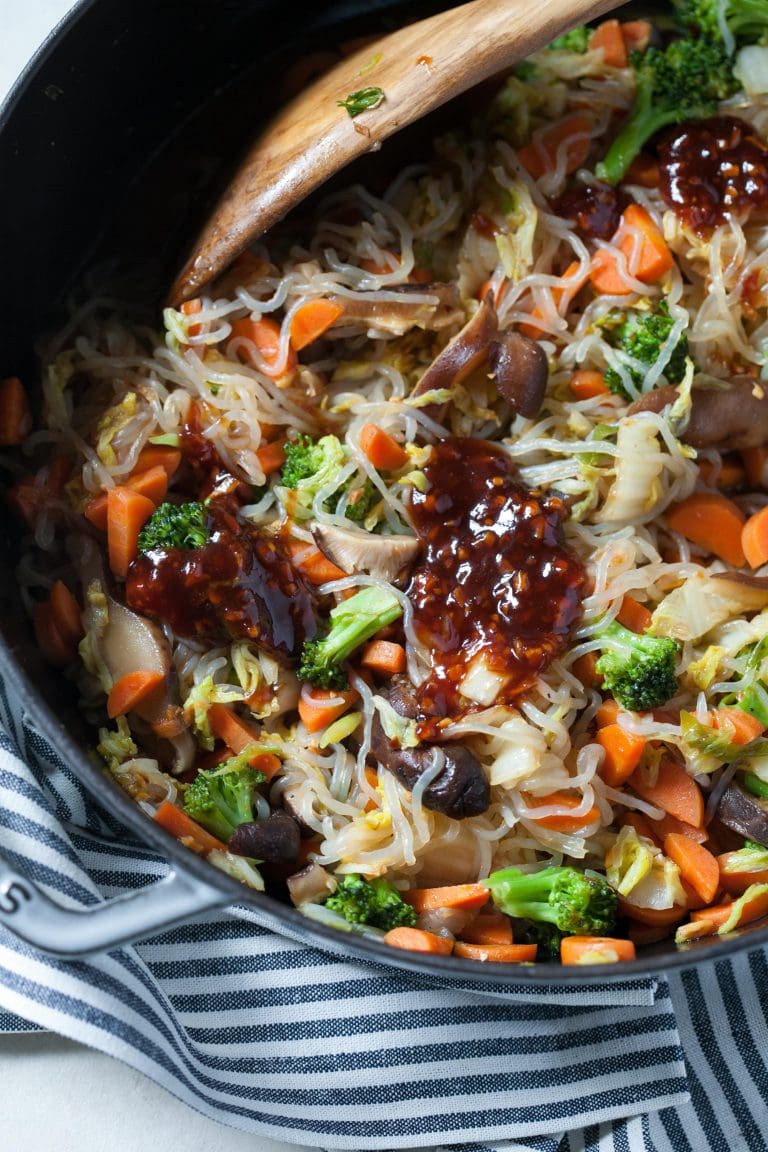 Shop My Kitchen