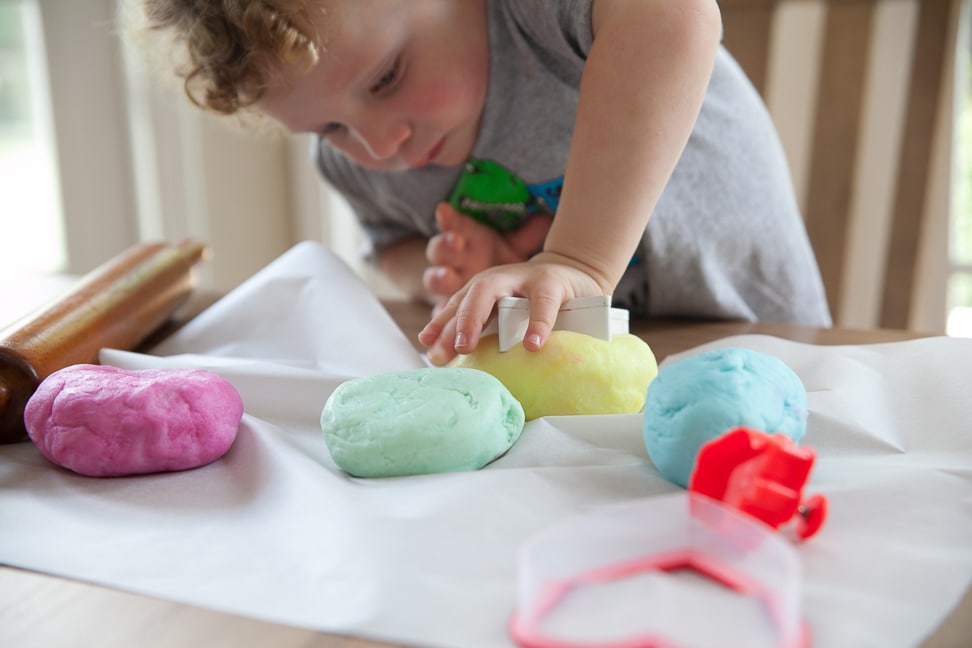 No matter how hard we try, our kids put play dough in their mouths at least once (if not all the time – it's salty!) when they're playing with it. Standard doughs contain wheat flour, which can make some kids extremely sick, even with the tiniest amount. For those with celiac, even contact with the dough can cause serious side effects. This is a great natural gluten free play dough alternative to use!
I created this Natural Gluten Free Play Dough so you can still have craft time with your kids at home, regardless of your allergies. Play dough is so great for the imagination plus fine motor skill development. Plus it's just a classic American pastime!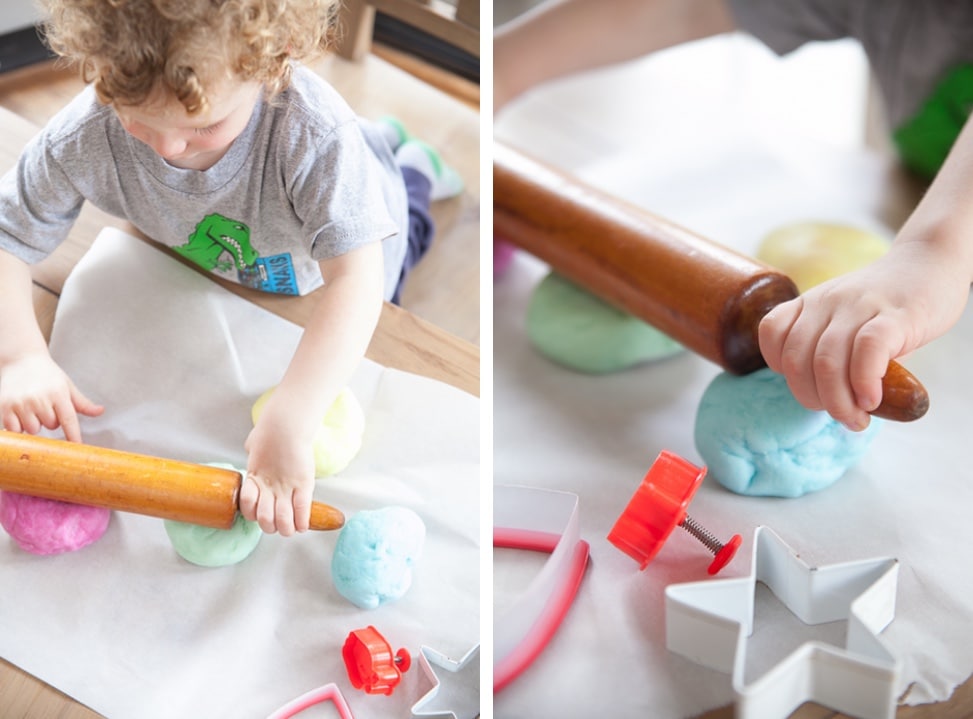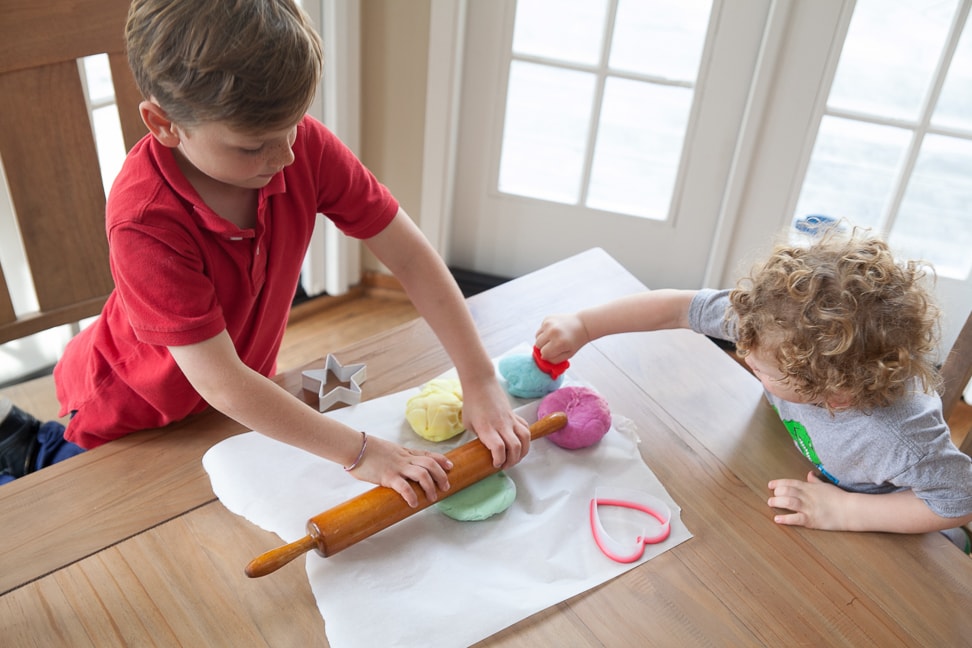 This play dough uses some ingredients I don't typically cook with since paleo flours are a lot more expensive, but it's gluten-free so it's safe for your littles to play with and a fun activity to do together in the kitchen! I included a grain-free version for you too, just incase, but I will say it's a little more sticky than the other version.
We used India Tree natural dyes for the coloring, but you could have some fun with these homemade veggie/fruit dyes as well if you want! Just leave out the vinegar. I know a lot of people that put essential oils into their homemade play dough too to make it smell nice!
To my surprise, this dough actually stayed fresh in a glass tupperware for over a year! If your kids accidentally leave it out and it dries out a little, you can lightly wet your hands with warm water and knead the tough to revive it, or add a tiny bit of coconut oil.