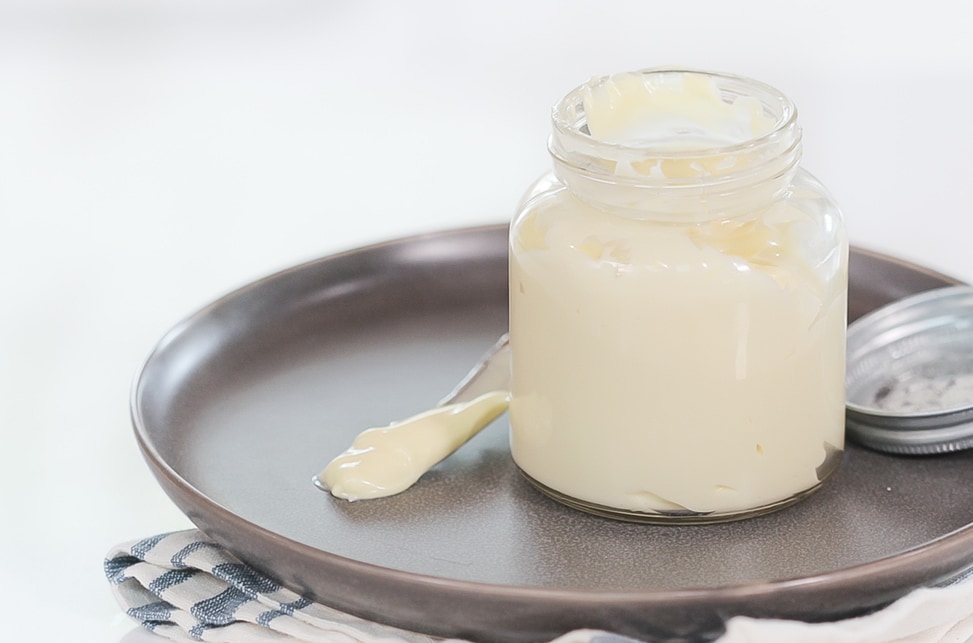 Making this homemade Paleo Mayonnaise at home is super easy and incredibly tasty. The mayonnaise is Whole30 compliant and Keto Friendly. A lot of commercial mayo has sugar and seed oils in it, so making it at home ensures that you can control the type of oil and omit sweeteners.
A small blender or mini food processor is essential for this method. But mayonnaise can also be made by hand. Combine the egg yolk, lemon juice, vinegar, salt, and mustard in a medium bowl and whisk to combine. Add 1⁄4 cup of the oil, 1⁄2 teaspoon at a time, whisking vigorously. Gradually add the remaining 1⁄2 cup oil in a slow, steady stream, whisking constantly, for 5 to 7 minutes until thick. Alternatively, many find that using an immersion blender in a tall, slender container works well.
Ever tried making homemade mayo and had it fail or be too runny? See this video on how to save it! 
Shop My Kitchen!