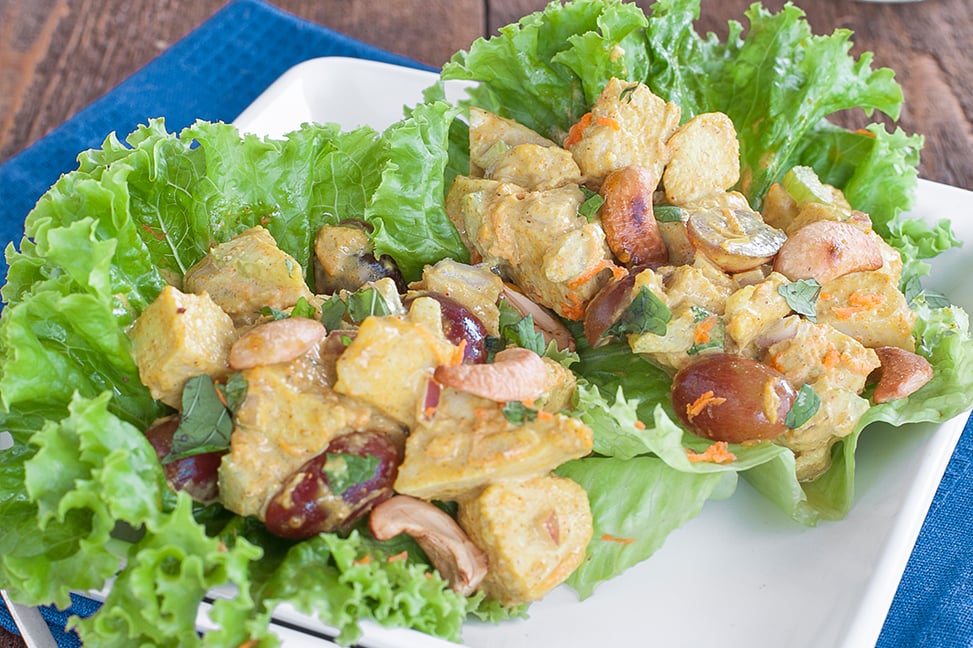 This recipe for Curry Chicken Salad can be found in my first book Against All Grain, but I am sharing it with you here too! My great-grandmother used to make a version of this salad for family outings to the country fair. According to my Grandma, she would wrap it up in pretty bowls. She would bring real china and napkins instead of the usual plastic picnic wear!
This is a great recipe for anyone starting a Whole30 next month. You can make a big batch and have it throughout the week for lunch. It packs huge flavor and it's also super simple to make! See the rest of my Whole30 compliant recipes here on the blog, or take a look in all 3 of my books for dozens of Whole30 compliant recipes!
Looking for more recent Whole30 recipes to keep you on track for a full 30 days? Download my FREE Whole30 meal plan & shopping list
Make sure you subscribe to my Youtube Channel here so you don't miss any new videos. I upload a new one every Wednesday.
Watch the full video for Curry Chicken Salad below!