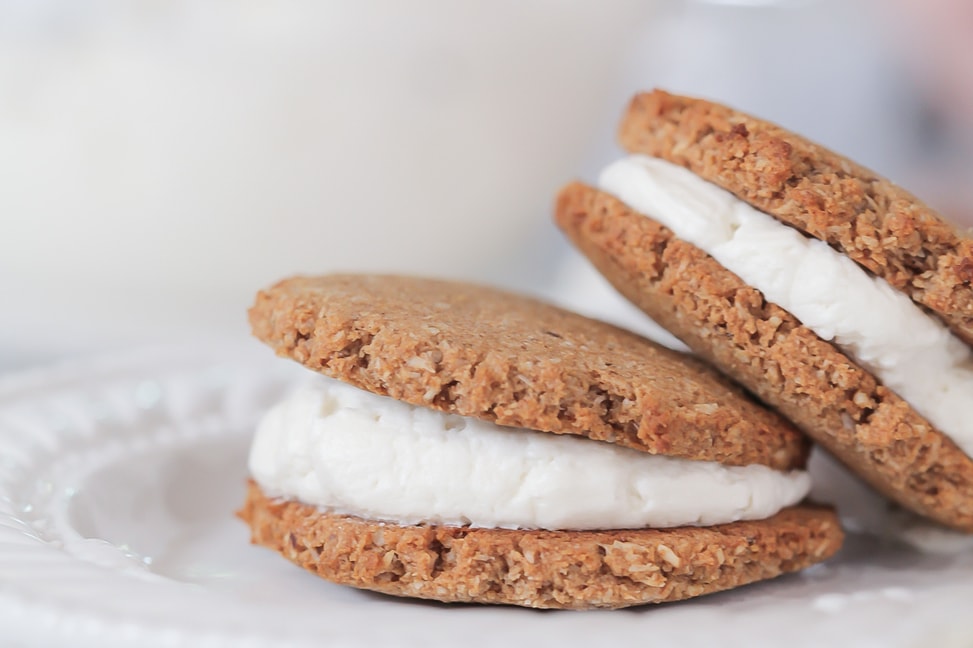 One of my favorite treats growing up was Little Debbie's Oatmeal Creme Pies. I haven't had them in years, and my kids don't even know what they are so I did a mash up of two of my recipes from my cookbooks and made Healthy Gluten Free Oatmeal Creme Pies.
I took the N'Oatmeal Raisin Cookies from Against all Grain (page 260) and added a little arrowroot to make them hold up better to the frosting. For the creme center, I used the dairy-free Vanilla Buttercream from Celebrations (page 160), but you could use any frosting you'd like. I have a few recipes in my first cookbook Against all Grain or you could purchase an organic one like this one.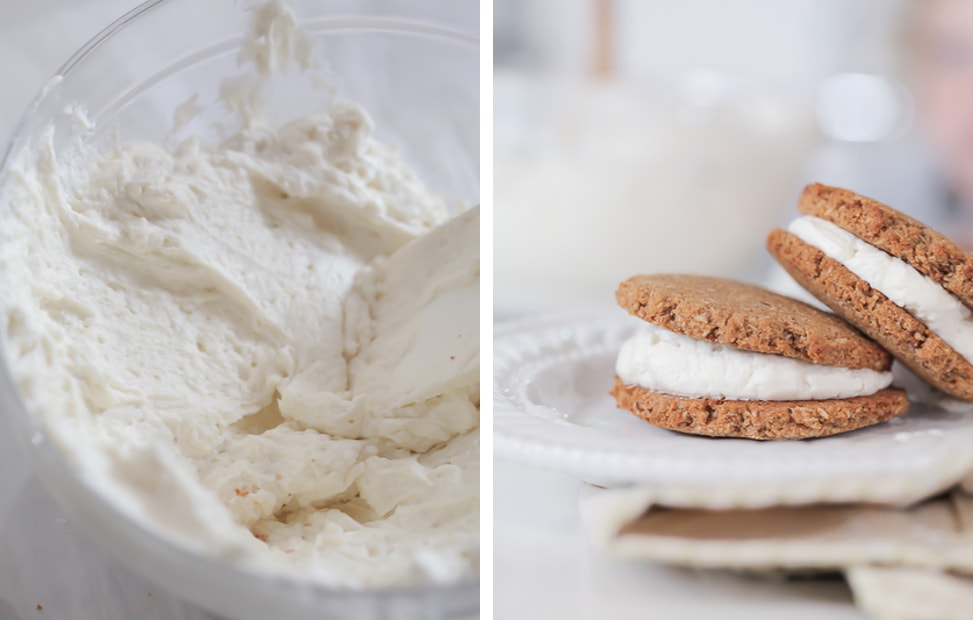 The spices in these cookies are two of my favorite Autumn spices to bake with – cinnamon and nutmeg, and the cookies get their oatmeal texture from coconut and flaxseed!
I hope you enjoy the new video I made for you of these Healthy Gluten Free Oatmeal Creme Pies . If you do, please be sure to subscribe by hitting the red button so you get alerts when I have new recipe videos up. Also give it a thumbs up if you're so inclined. If you try the recipe in your own kitchen and love it, please leave a comment below to let me know what thought!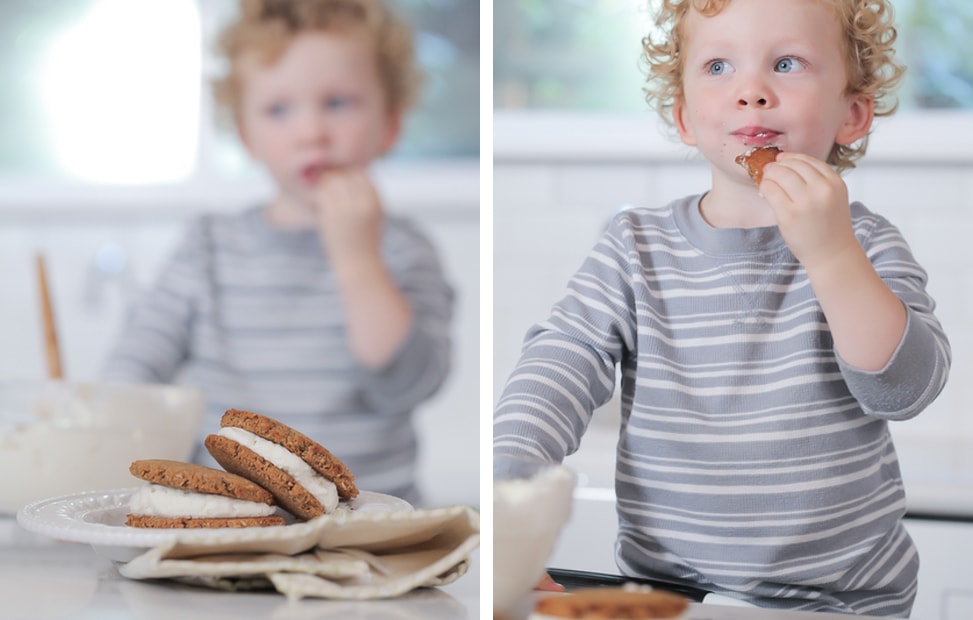 Shop My Kitchen!
scroll to more products using arrows

Watch the Video!